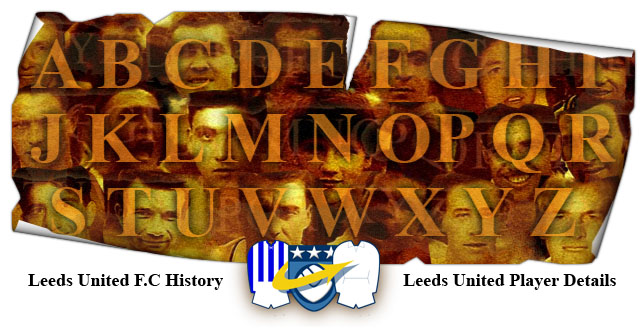 Leeds United Reserve Player Details:
This profile section is not designed to give an indepth look into the full details of Leeds United Reserve Players. It gives, rather, a thumbnail sketch of some of the lesser known Reserve Players, together with a hyperlink to other sections of this website of the players that went on to represent the club at first-team level.
I would like to thank Paul Gregson for his excellent graphics and WAFLL and Neil Roche for their assistance in the project.
The project is a work-in-progress and is not complete but if anyone has any contributions, requests, suggestions or corrections please contact me on HistoryofLeedsUnited@hotmail.com