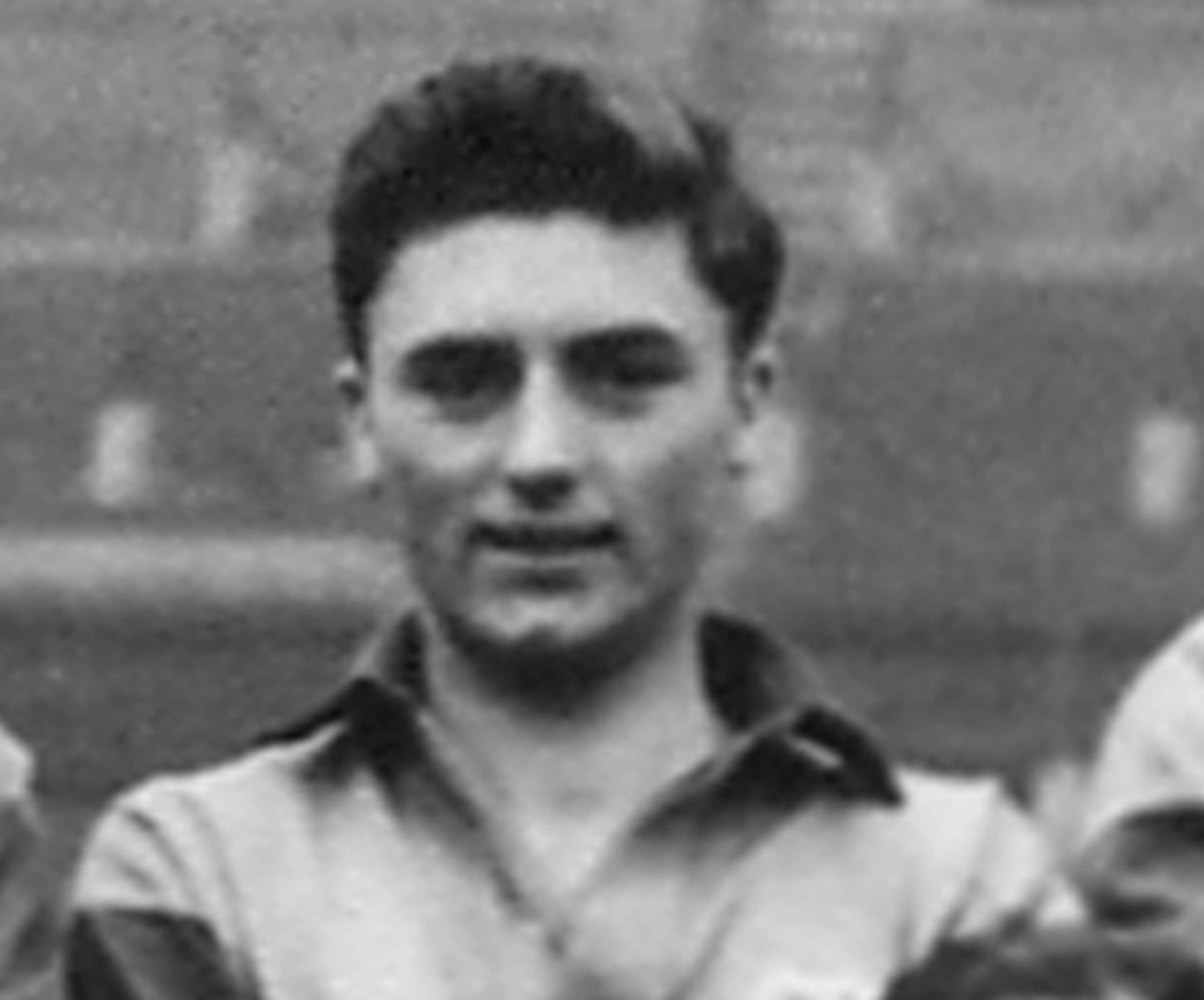 (Courtesy of Thirkers of http://www.thirkersleeds.co.uk/page10/page10.html)

Hughes: Charles (Charlie)

1951-1952 (Player Details)

Outside Left

Born: Manchester: 17-09-1927

Debut: Barnsley (h): 16-09-1950

5'6 1/2" 9st 9lb (1950)

Hughes began at Old Trafford in September 1946, but could not get into the first team and moved to Altrincham in August 1950. After only six games for the Cheshire club, he joined Leeds in September 1950. Hughes, the former Manchester United junior, was pitched into the Leeds first team within a day of signing from the Non-League team. He was signed soon after the retirement of the mercurial David Cochrane, with Leeds short of good wingers. Peter Harrison and Harold Williams both had the ability to play on either flank and were considered first choice with Harrison on the right and Williams on the left. Hughes was given his chance on the left with Williams switching to the right to accomodate him. He scored his first goal in his second game at Bramall Lane against Sheffield United in a 2-2 draw, but it was to be his only goal of the 1950-51 season in which he managed eleven appearances. He was on the left wing for the first game of the 1951-52 season in a 1-1 draw with Brentford at Elland Road but the Harrison/Williams partnership was soon restored and he had four games at Inside Left to solve the club's problem with that position. It was there that he scored his second and final goal for Leeds on 12th September 1951 against Cardiff City at Elland Road, but the signing of Don Mills saw him back in the Central League team. There was one more League game, in that position at home to Barnsley in a 1-0 win on 1st March 1952, and either side of that fixture he was on the left flank for two F.A. Cup replays against Chelsea at Stamford Bridge and Villa Park respectively. Throughout the season he had been tried at left back in the Reserve team and it was there that he deputised for Grenville Hair in three consecutive games in March and one in April at Swansea to bring his League appearances for the season to ten. He was released by the club at the end of the season in June 1952.