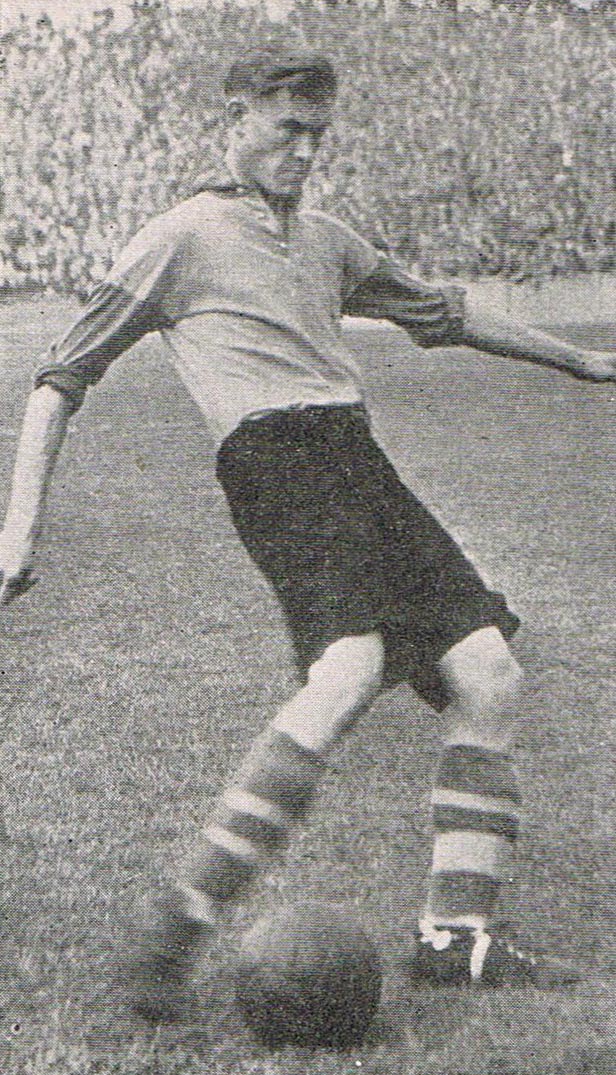 (Photo Courtesy Mark Ledgard)

Forrest: John Robert (Bob)

1952-1957 (Player Details)

Inside Forward

Born: Rossington, Nr Doncaster: 13-05-1931

Debut v Nottingham Forest (a): 04-04-1953

5'10" 10st 5lb (1953)

Forrest went to Rossington Modern School and played for Rossington YC and Rossington Colliery and like many from the region started work in the mines. One day he went to watch a game at Retford Town with a friend. The home side were two players short and asked the two youngsters to play. Forrest signed for the club and his strong displays attracted Leeds. He was signed for £500 in December 1952. United were strong in the forwards with Charles, Iggleden and Nightingale also vying for the three striking roles. Eventually Harold Brook came along and Ray Iggleden departed, but the determined Forrest bided his time and eventually Charles reverted to centre half and Forrest had an extended run. His non-stop running and enthusiasm made him a crowd favourite and he could always be relied on for a determined effort whenever he played. He was not a noted prolific goalscorer but often came up with some vital goals and did manage one hat-trick in a 3-3 draw with Bristol Rovers at Elland Road on 10th October 1953. He was the logical replacement for Albert Nightingale after an injury in United's first game back in the First Division saw his career ended. Forrest featured strongly for United in their First Division days before he was transferred to Notts County in February 1959, after United had bought Don Revie and Alan Shackleton and Chris Crowe had matured. He formed a devastating partnership with Hateley and Astle at Meadow Lane and captained County to Fourth Division promotion in 1959-60. After one hundred and seventeen League appearances and thirty-seven goals, he joined Weymouth in July 1962. With the Terras he scored forty-six goals in one hundred and sixty-six appearances. He then took on the Player/Manager position with Dorchester Town, until he retired in 1970, after which he played pub football for a while. He ran a guest house in Weymouth, and a regular visitor was his old friend Jackie Charlton, who would often spend his holidays there. He died in Weymouth on 3rd May 2005 after suffering a stroke a couple of days before.