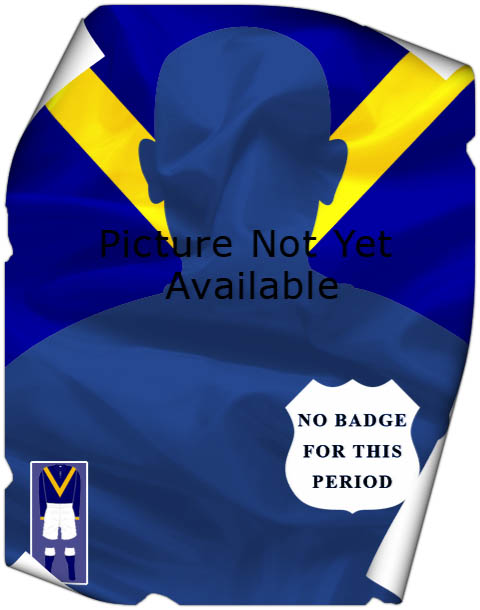 Malcolm: W.
1916-1916 (Leeds City War-time Guest Player Details)
Inside Right
Born: Unknown: Unknown
Debut: v Sheffield United (a): 29-01-1916
Height & Weight: Unknown
Not much is known about W. Malcolm and he only played one game for City. It was at Inside Right at Bramall Lane January 1916 in a 1-4 defeat by Sheffield United. In the Yorksire Post and Leeds Intelligencer of 29th January 1916 it stated "Leeds City are among the first of the local clubs to feel the effect of the new recruiting movement, for two of their forwards, John Edmondson and Simpson Bainbridge, have been called to the colours this week. As John Hampson cannot play at centre-half, and Fred Croot is still unable to leave his munition employment, it is rather a difficult matter to get together a fully representative side. Tommy Lamph will play centre-half – is he not better at right-half? Tommy Bennett at centre-forward, Ernie Goodwin at outside left, and W. Malcolm at inside right. The last-named is a Scottish junior player, who is now in camp at Ripon, and whose play in a recent inter-military match evidently received the commendation of a few gentlemen from Elland Road, who were playing the part of on-lookers. With this changed side, it is hardly to be expected that the City will escape defeat at Bramall Lane, especially when it is recorded that the Football Association Cup-holders have already been victorious at Elland Road." That was a fair guess of the outcome as little more was mentioned as his only appearance resulted in a 1-4 defeat at Bramall Lane as Ernie Goodwin got the Leeds goal from the spot and the Yorkshire Post, in their post-match report noted that he had started well and was unlucky In the first minute when he came close to a debut goal, firing in a shot which was turned aside for a corner. He faded thereafter and in the second half, with City losing 2-1, Malcolm conceded a penalty, though his handball did not appear to be intentional. Utley converted and United went on to a 4-1 victory. The Leeds Mercury reported that Malcolm "opened excellently, but did not sustain his promise, and possibly his ignorance of Walden's desires helped to make that famous midget's display disappointing to his side". The Yorkshire Evening Post added, "Nor was the expected support forthcoming from the Scottish soldier-footballer, Malcolm, who, it was evident, had been used to junior rather than to senior football". It was thought that he never played in the Football League as a player in peace-time.
| | |
| --- | --- |
| | |
| Principal Tournament 1 | 0 |
| Subsidiary Tournament 0 | 0 |
| Total 1 | 0 |