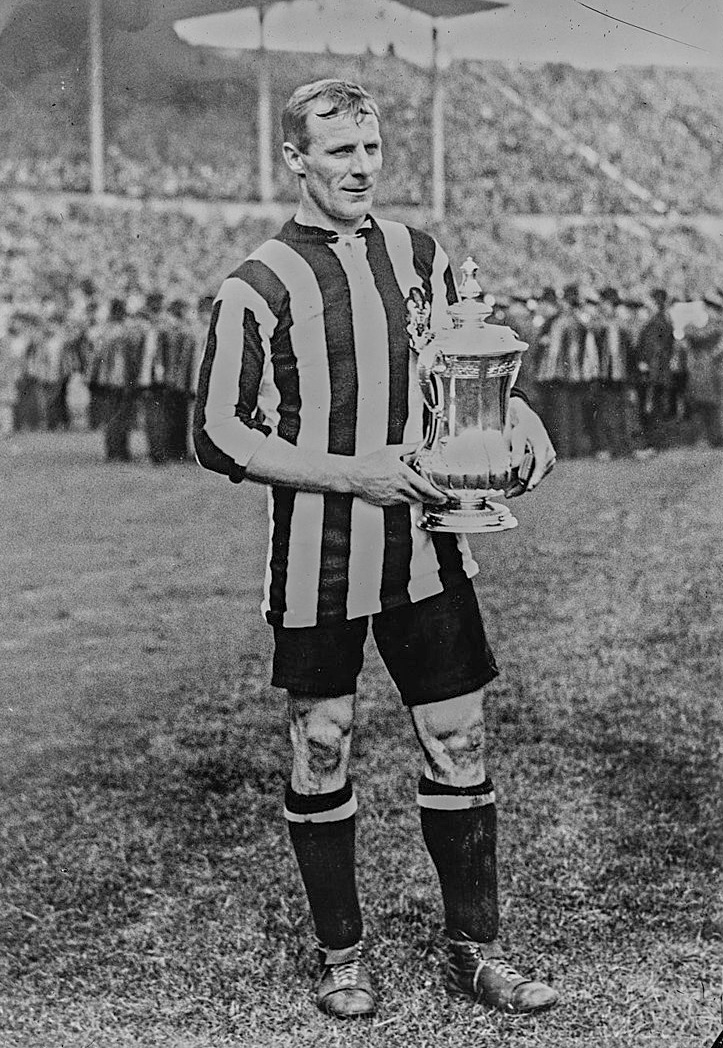 (Francis Carr Hudspeth)

Hudspeth: Fred C.

1917-1917 (Leeds City War-time Guest Player Details)

Right Back

Born: Unknown: Unknown

Debut: v Huddersfield Town (a): 09-04-1917

Height & Weight: Unknown

Fred Hudspeth was a guest who played at Right Back in the home fixture with Huddersfield Town in the Subsidiary Competition on the 9th April 1917. Nothing is known of the player, other than he was on the books of Newcastle United. It is though that he might have been the younger brother of Newcastle United stalwart Frank (Francis Carr) Hudspeth or indeed it may have been Frank Hudspeth. It proved to be his only appearance for Leeds City.

Francis Carr Hudspeth was born 20th April 1890 in Percy Main, Nr Newcastle. He was 5'7" tall and Weighed 11st 7lb and his usual position was Left Back. He played for Scotswood, Newburn, Clara Vale and North Shields Athletic before joining Newcastle United in March 1910. He played for nineteen years at Gallowgate, although Newcastle United did not play during the war years which lasted four seasons. He was with Billy McCracken, the joint longest serving player in the club's history. A popular player with the fans, he earned the nickname 'Old Surefoot' because of his reliability. He was Club Captain from 1923 to 1926 including receiving the F.A. Cup after beating Aston Villa 2-0 in 1924, but became Vice-Captain when Hughie Gallagher arrived at the club. He was an ever-present member of the Newcastle United team that won the Football League Championship in 1926-27. He made four hundred and thirty League appearances and scored thirty-four goals, of which thirty-one came from the penalty spot. He also played forty-two times in the F.A. Cup scoring three times, all from the penalty spot. He was second only to Jimmy Lawrence, who had four hundred and ninety-six appearances in the most appearances by a Newcastle United player. He left for Third Division North Stockport County in 1928 and played fourteen times in the League, scoring twice, one being from the penalty spot, in his two seasons there. He finished his career with Crook Town in his native North-East. He was capped once by England, on 24th October 1925 in the 0-0 draw with Northern Ireland at Windsor Park, Belfast. He did also play for England in the Victory International when England defeated Wales 2-0 at the Victoria Grounds Stoke on 19th October 1919. He died in 1963.
| | |
| --- | --- |
| | |
| Principal Tournament 0 | 0 |
| Subsidiary Tournament 1 | 0 |
| | |
| Total 1 | 0 |