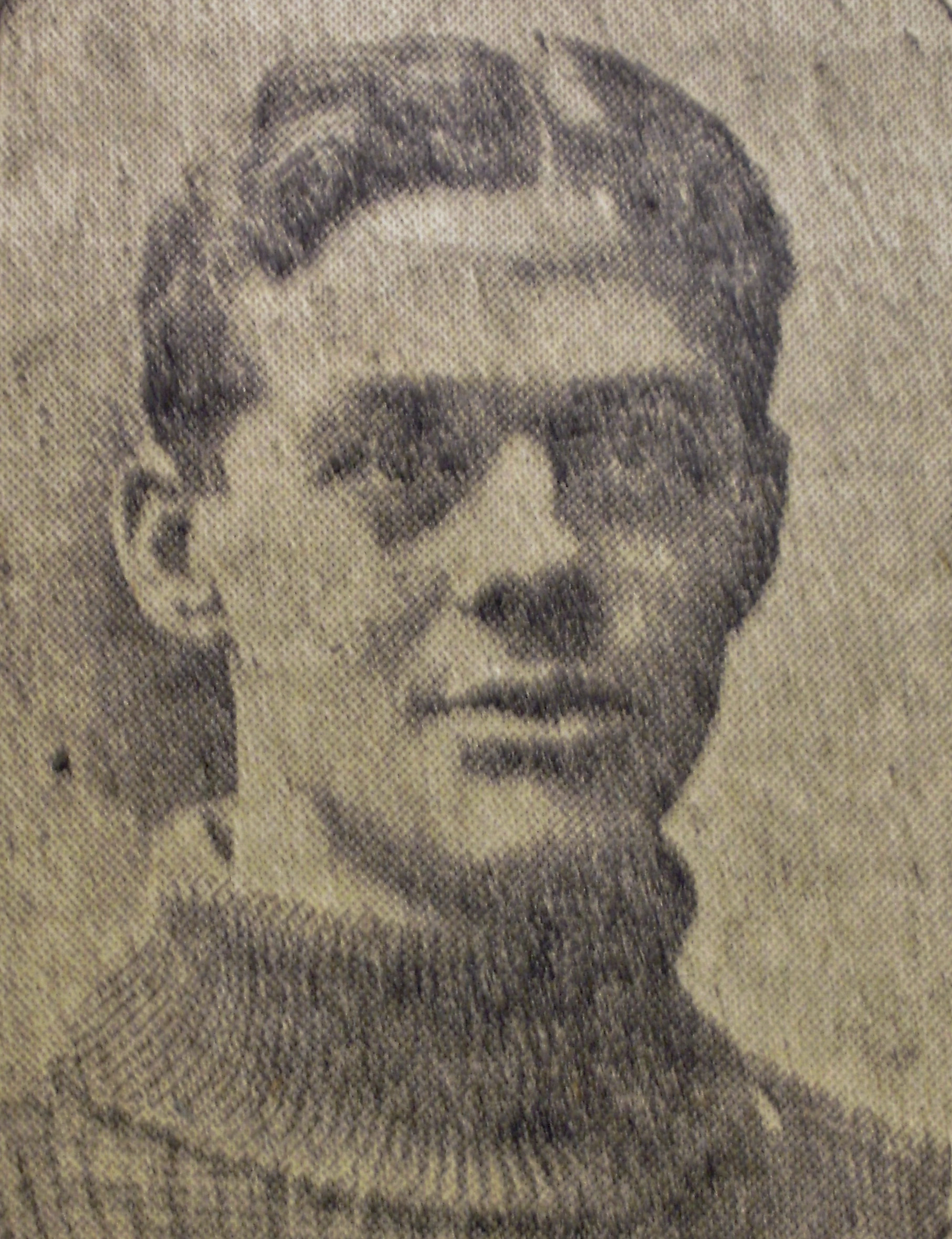 (Courtesy Neil Roche)

Hampson: John

1913-1919 (Leeds City Player Details) (Leeds City War-time Guest Player Details)

Centre Half

Born: Oswestry, Shropshire: 28-12-1887

Debut: v Glossop (h): 06-09-1913

5'9 1/2" 11st 4lb (1910)

Hampson was a very consistent and resolute Centre Half who, later in his Leeds career played in many positions and usually excelled in each of them. He started with his native Oswestry Town before being signed by Herbert Chapman for Northampton Town in 1910. When Chapman took over at Leeds, in his second season he returned to his former club and signed Hampson in August 1913. In his first season with Leeds he was quite prolific, despite playing all his games at Centre Half, scoring eight goals in thirty-six League appearances, missing just two games. He was still the defensive lynchpin in his second season when he played twenty-eight League games before the War intervened and Football League games were suspended. Hampson was one of City's regular participants throughout the War years, when his versatility came to the fore. 1915-16 saw him still at Centre Half apart from one game at Inside Right, and 1916-17 saw him again in his favoured role with just one game at Right Back. In 1917-18, with Harry Sherwin at Centre Half, Hampson played once at Left Back, three times at Centre Half, twice at Left Half, once at Outside Right, twice at Inside Right, twice at Centre Forward and eight times at Outside Left. In the final season of the Wartime fixtures, he completed all the outfield positions as he played once at Right Back, once at Left Back, seven at Right Half, nine at Centre Half, twice at Left Half, once at Inside Left and twelve at Outside Left. After Jack Peart and Arthur Price he made the most appearances for City in the Wartime games. In the final season which resulted in City's demise he had played seven of the eight games played, six at Left Back and one at Centre Half. He was recognised as being one of the best players ever to have worn the City colours and it came as little surprise when in the Metropole Hotel auction he brought a bid of £1,000 from First Division Aston Villa. He played fourteen League games and one F.A. Cup tie without scoring at Villa Park before moving to Second Division Port Vale again for £1,000 in June 1921. He made his Valiants' debut against the newly elected Leeds United on 27th August 1920. After scoring nine times, one from a penalty, in ninety-nine League appearances and two F.A. Cup ties, a bad injury sustained in April 1924 effectively ended his professional career, but he stayed in the Potteries and played with Hanley Sports Club until he retired in 1930. He died at Burslem in December 1960.
| | |
| --- | --- |
| League 71 | 8 |
| F.A. Cup 3 | 0 |
| War-time Guest Appearances: | |
| Principal Tournament 76 | 4 |
| Subsidiary Tournament 16 | 0 |
| Total 92 | 4 |