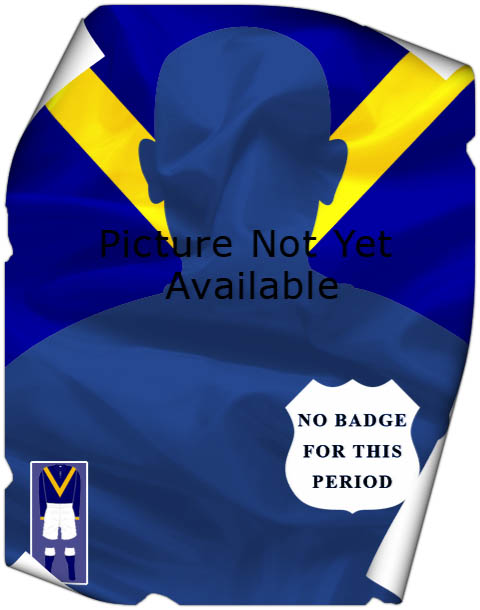 Hampson: E.
1917-1918 (Leeds City War-time Guest Player Details)
Outside Right
Born: Unknown: Unknown
Debut: v Grimsby Town (a): 03-11-1917
Height & Weight: Unknown
Not much is known about E. Hampson, other than he was the brother of John Hampson and played with Northampton Town. Therefore, he would probably have been known to Herbert Chapman from his time there. He was, because of being John Hampsonís brother, part of a few happenings in his first season guesting with the club. He played at Oakwell against Barnsley which saw City with two sets of brothers, both by the name of Hampson, to make it four players of that name in the team. Goalkeeper Tommy Hampson and his brother Billy Hampson, at Right-Back, were reasonably consistent members of the team. John Hampson had been a City stalwart for several years and while he had started as a Centre-Half and built up his reputation as a resolute defender since arriving from Northampton Town, he had become much more of a utility player and was operating at Inside Right, as Clem Stephenson's stand-in, in this game. His brother, E. Hampson was helping City out as a guest and he had come into the side as a replacement for the Army player, Corporal Chard, in City's only change. The second occurrence came in a day of unusual events on 2nd February 1918, the day Charlie Buchan played for Leeds City, with their opponents Nottingham Forest finding themselves a man short when they did the pre-match head count and so the Leeds City player, E. Hampson, was pressed into service for Forest and so became the only Leeds City player to take the field against them, while still playing for them. It was also the second time two sets of brothers were on the field in a Leeds City game, albeit one was playing for the opposition.
| | |
| --- | --- |
| | |
| Principal Tournament 6 | 1 |
| Subsidiary Tournament 1 | 0 |
| Total 7 | 1 |