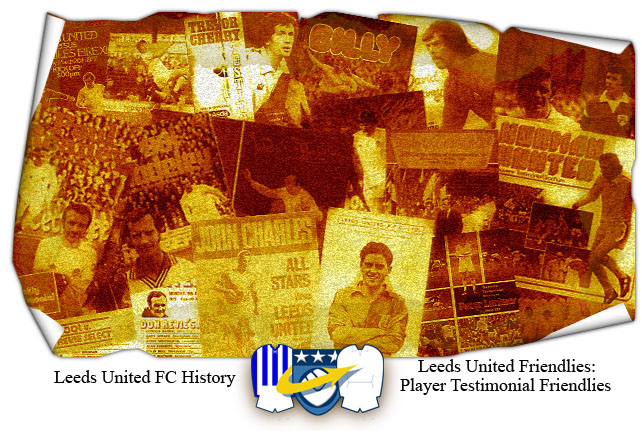 Leeds United Testimonials: Match Details:
This section is designed to give an indepth look into the match details of Testimonial Fixtures which Leeds United have played. It gives match details of all such games played whether it be in respect of Leeds United players or players of opposing teams which Leeds United have provided the opposition. Wherever possible the teams and match details have been to give details of those games.
I would like to thank Paul Gregson for his excellent graphics and WAFLL and Dave Tomlinson of The Mighty Mighty Whites for their assistance in the project.
I would also like to make special mention to Mark Ledgard and Neil Roche. Mark has been a fountain of information for match reports and team and match details, while Neil has contributed much in providing details of games that even Mark had not listed, which was essential to the finished product.
The project is now complete to 2011-12 and if anyone has any contributions, requests, suggestions or corrections please contact me on HistoryofLeedsUnited@hotmail.com