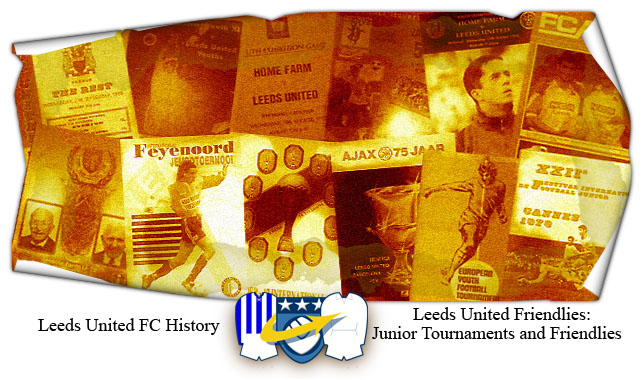 Leeds United Junior Tournament Friendlies: Leeds United Match Details:
This section is designed to give an indepth look into the team details and other information of Leeds United's Junior Tournament Friendlies. It gives a teamsheet and match details of Junior Competions played by Leeds United, wherever possible, with details of the Leeds United teams which took part in those games and, wherever possible, the opposition and other details.
I would like to thank Paul Gregson for his excellent graphics and WAFLL and Dave Tomlinson of The Mighty Mighty Whites for their assistance in the project.
This project is a work in progress but if anyone has any contributions, requests, suggestions or corrections please contact me on HistoryofLeedsUnited@hotmail.com
Leeds United Junior Tournaments and Friendly fixtures Details