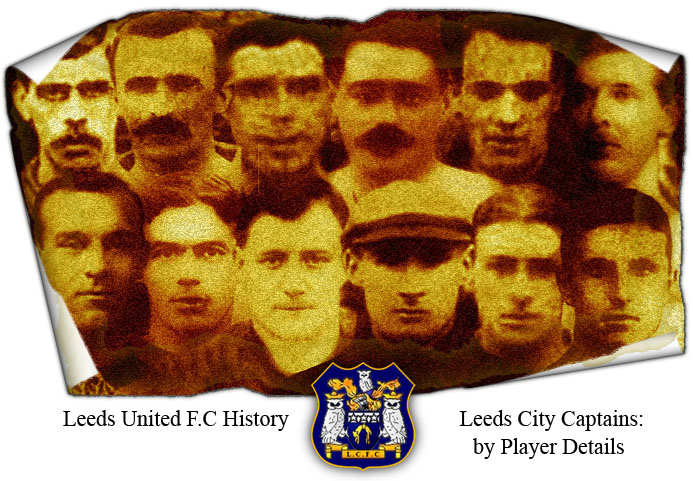 Leeds City Captains: Player Details:
This statistics section is designed to give an indepth look into the full match details of Players who were Captains of Leeds City. It gives full match details of all Competions recognised by the Football League and Wartime fixtures and details of the Captains of Leeds City teams which took part in those games.
The Players' statistics cover all Captains who have taken part in those recognised competitive game for Leeds City. The details supplement the existing Player Profiles and are hyperlinked to them as "Player Details" on those Profiles.
I would like to thank Paul Gregson for his excellent graphics and WAFLL and Dave Tomlinson of The Mighty Mighty Whites for their assistance in the project.
This project is a work in progress but if anyone has any contributions, requests, suggestions or corrections please contact me on HistoryofLeedsUnited@hotmail.com