<![if !vml]>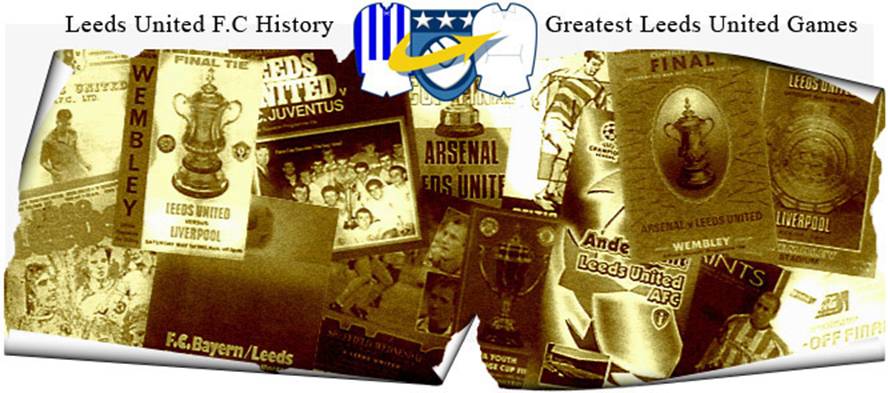 <![endif]>
Date: Tuesday, 10th November 1992.
Venue: Vicarage Road, Watford.
Competition: League Cup Third Round.
Score: Watford 2 Leeds United 1
Scorers: Watford: Holdsworth, Drysdale (pen). Leeds United: McAllister.
Attendance: 18,035.
Teams:
<![if !vml]>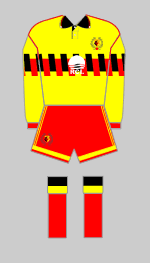 <![endif]><![if !vml]>

<![endif]>
Watford: Suckling; Putney, Drysdale; Dublin, Holdsworth, Ashby; Hessenthaler, Nogan (Butler), Furlong, Porter, Lavin.
<![if !vml]>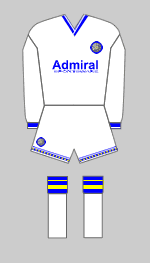 <![endif]><![if !vml]>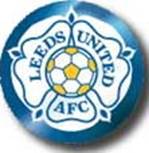 <![endif]>
Leeds United: Lukic; Newsome (Rocastle), Kerr; Rod Wallace, Fairclough, Whyte; Strachan, Cantona, Chapman, McAllister, Speed. Unused Sub: Sellars.
Referee: Mr V. Callow (Solihull).
Apart from the week in which he was sacked following a 4-0 Elland Road hammering by Manchester United, Howard Wilkinson hardly endured a more disappointing seven-day spell than the one Leeds United suffered in November 1992. A Wilko-inspired United had surprised English football, and the Old Trafford club in particular, when they upset the odds and won the First Division Championship in the 1991-92 campaign, but in little more than two months of the following season everything had started to go pear-shaped for the Elland Road side when they hit troubled waters and suffered three disastrous results in the space of seven days.
In that short period of time, Wilko's men bowed out of the European Cup, beaten by Glasgow Rangers, took a 4-0 hammering in an away fixture at Manchester City and then were humiliated in the Coca Cola Cup at Watford. Such a mighty fall from grace was hardly the kind of situation the United manager, four years into his Elland Road reign, would have wanted to herald his forty-ninth birthday though he remained in defiant mood despite his side's slip in the Third Round of the League Cup at Watford.
United, with Eric Cantona, Gordon Strachan, Gary McAllister, Gary Speed, Lee Chapman and Chris Fairclough in their line-up, lost the tie 2-1 leaving Wilko's men to rue several missed chances, when even Eric Cantona showed how easy it can be to miss clear-cut scoring opportunities. Put clean through the Hornets' defence by a superb pass from Gordon Strachan, the Frenchman was left with a one-on-one situation but fired against the body of advancing Watford goalkeeper Perry Suckling. It clearly wasn't Cantona's night as he went on to miss two more reasonable scoring chances.
United had had the better of things in the first half, which ended goalless, but their night began its downward turn in the fifty-fourth minute when Jon Newsome conceded a disputed free-kick. Trevor Putney took it and David Holdsworth nipped between Jon Newsome and Chris Whyte to head in from six yards. That was the signal for the First Division side, the new second tier following the formation that season of the EPL, to turn up the pressure and United were given a rough ride though there was a good hint of good fortune for the underdogs when West Midland's referee Vic Callow awarded them a seventy-second minute penalty. Paul Furlong seemed to be as surprised as Chris Whyte when the referee ruled the United defender was guilty of a foul on him and pointed to the spot. Watford took full advantage, Jason Drysdale striking the ball past John Lukic to give Watford a 2-0 lead.
The writing was very much on the wall for United after this, though McAllister set up a storming finish, when he curled in a shot from eighteen yards, six minutes from time, but the Hornets held out. The League Cup has not always been a favourite competition with the leading clubs, United among them, but having lost out on a £5 million European Cup bonanza, the League Cup was suddenly seen in a more favourable light. Going out of it was a major blow.
Clearly Howard Wilkinson had some serious thinking to do. United had not won for seven games, five of those ending in defeat, and the 4-0 thrashing at Maine Road had sent them down to fourteenth place in the EPL. To add to their gloom, they hadn't won away in the League and their defensive record of twenty-seven goals conceded in fifteen games was the worst in the EPL. "Handing out gifts to the opposition at crucial times is perhaps among the worst things you can do. If we go through a game without doing that I am sure it would make a hell of a difference to us. Many of the goals we concede are down to daft individual mistakes and if we can cut them out our confidence will grow," commented Wilkinson.
Disappointed and dejected though he was at the League Cup exit, Wilko was not in any mood for too many recriminations, more of a case of reflecting on it. His answer to the defeat was to give his players a break. "It will be good for those players who can, to get away from it all for a short while. Some have to report for international duty so they will not be able to get away, but under the circumstances some of our lads have played twenty-five games in twelve weeks so a break is needed, and that is what they will get." He added.
Wilkinson said that the United players were still good players, there remained a good spirit within the camp and the ability was there to deal with the problems. "If you get kicked in the teeth once, you can get over it, but if you keep on getting kicked, it is hard to keep on getting up and keep going, but whipping the people responsible for our problems is not the answer. They know what is happening." He said.
The Watford game was the last time that Eric Cantona wore a Leeds shirt. His last European game ended in defeat at the hands of Rangers, his last League game was an ignominious 4-0 drubbing at Maine Road by Manchester City and the final ignominy was his miserable game at Watford, all in the space of seven days. He took the road over the Pennines and found fame and legendary status and trophies galore, leaving Leeds fans to wonder what may have been and memories of the championship run in and the wonder goal against Chelsea and hat-tricks, at Wembley in the Charity Shield victory over Liverpool, and in an early season 5-0 romp against Tottenham Hotspur, and the potential for his skill and vision.
The other players reported back from their mini-break suitably refreshed and entertained a 30,000 Elland Road crowd with a 3-0 beating of Arsenal, Chris Fairclough, Lee Chapman and Gary McAllister getting the goals. But it proved to be a false dawn. United struggled for the rest of the season, failing to win a single away League game, finishing in seventeenth position and going out in the Fourth Round of the FA Cup to Arsenal, after a replay
<![if !vml]>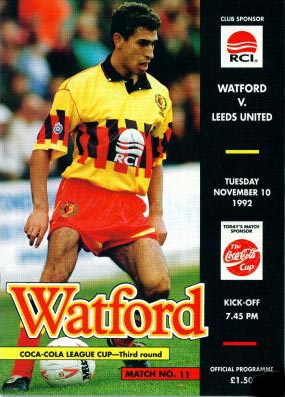 <![endif]>
Match Action:
<![if !vml]>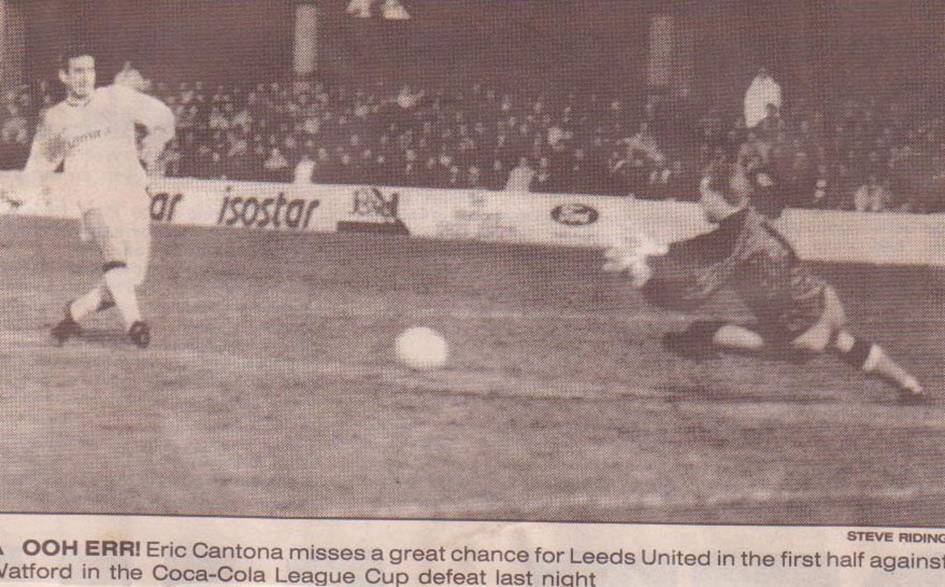 <![endif]>
Players:
<![if !vml]>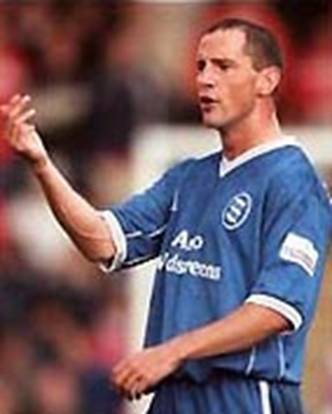 <![endif]> <![if !vml]>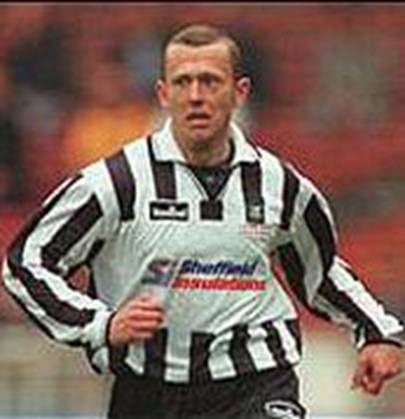 <![endif]> <![if !vml]>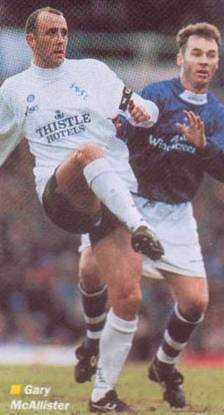 <![endif]>
David Holdsworth scored Watford's first goal          Jason Drysdale got the second from the spot                          Gary McAllister replied for Leeds
<![if !vml]>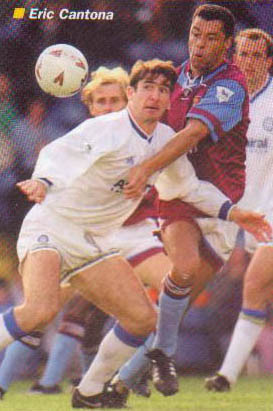 <![endif]>            <![if !vml]>
<![endif]>                <![if !vml]>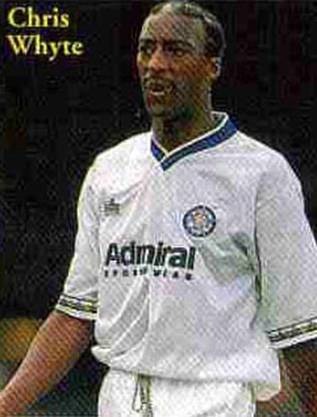 <![endif]>
Eric Cantona's poor last game for Leeds              Jon Newsome conceded disputed free-kick    Chris Whyte was amazed at the penalty
<![if !vml]>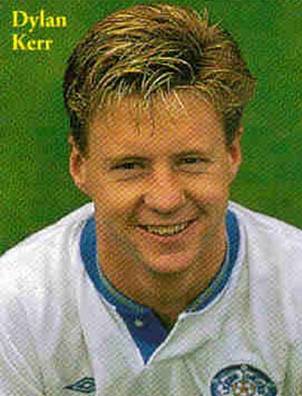 <![endif]>       <![if !vml]>
<![endif]>       <![if !vml]>
<![endif]>
Dylan Kerr had a rare start.                                    Perry Suckling was in goal                         Trevor Putney partnered Jason Drysdale at full-back
<![if !vml]>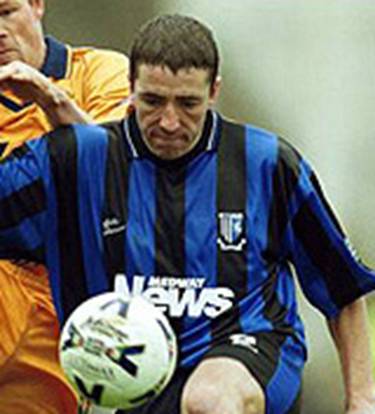 <![endif]>          <![if !vml]>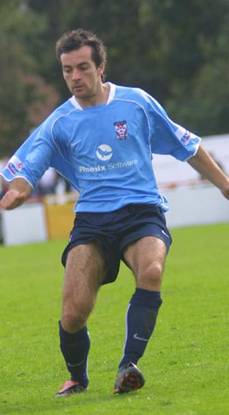 <![endif]> <![if !vml]>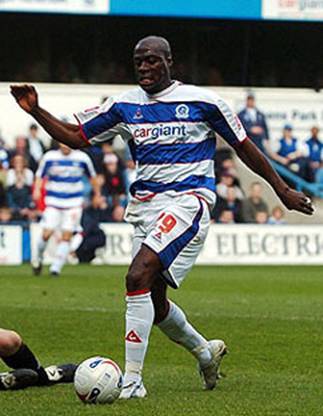 <![endif]>
Barry Ashby was in central defence with David Holdsworth      Lee Nogan and Paul Furlong were the strikers
<![if !vml]>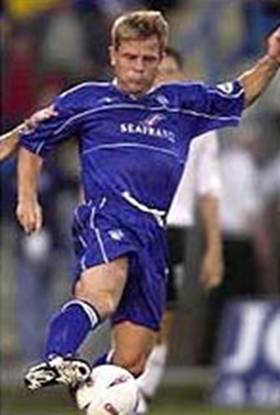 <![endif]>  <![if !vml]>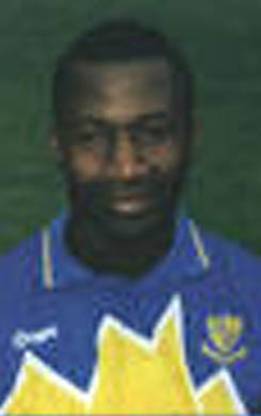 <![endif]>  <![if !vml]>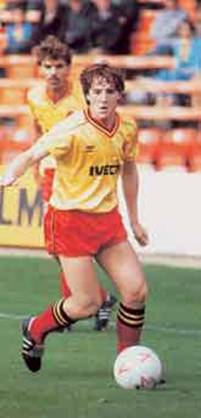 <![endif]>  <![if !vml]>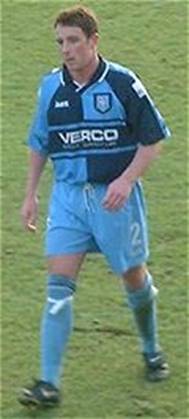 <![endif]>
                           Andy Hassenthaler, Keith Dublin, Gary Porter and Gerard Lavin were the Watford midfield