<![if !vml]>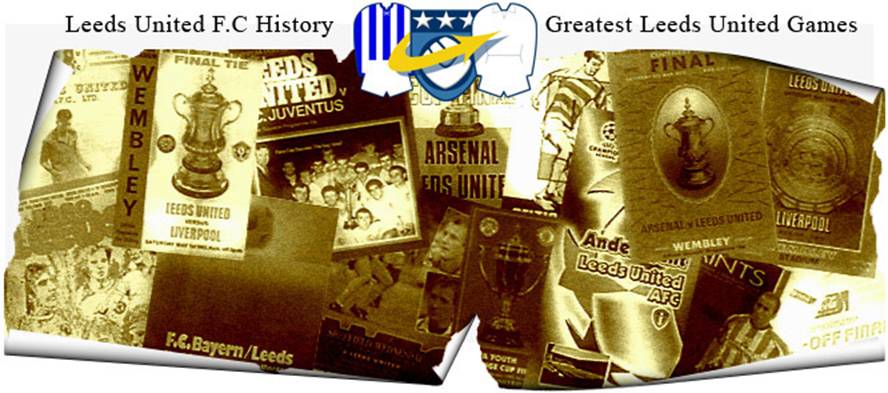 <![endif]>
Date: Saturday, 31st October 1964.
Venue: Elland Road Leeds.
Competition: First Division.
Score: Leeds United 4 Sheffield United 1
Scorers: Leeds United: Collins, Storrie, Johanneson, Belfitt. Sheffield United: Woodward.
Attendance: 33,357.
Teams:
<![if !vml]>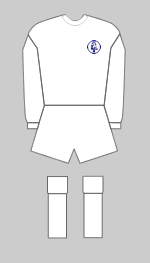 <![endif]> <![if !vml]>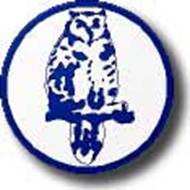 <![endif]> 
Leeds United: Sprake; Reaney, Bell; Bremner, Charlton, Hunter; Giles, Storrie, Belfitt, Collins, Johanneson.
<![if !vml]>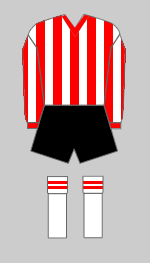 <![endif]> <![if !vml]>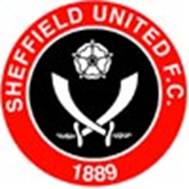 <![endif]> 
Sheffield United: Hodgkinson; Badger, G. Shaw; Wagstaff, Mallender, Matthewson; Woodward, Kettleborough, Jones, Birchenall, Hartle.
Referee: Mr J. Mitchell (Prescot).
The Elland Road crowd gave Norman Hunter a special welcome when United ran out for their first Yorkshire 'derby' game of the season against Sheffield United on a misty October day in 1964. The young defender, who had celebrated his twenty-first two days before, had been picked for the Football League the day before his birthday, and it turned out there was to be further celebrations as United beat the Blades 4-1.
United welcomed back Jack Charlton, from an injury suffered in training that had prevented him playing in the previous fixture at Burnley, in which Paul Madeley had deputised. Johnny Giles too had recovered from a thigh injury at Burnley which had caused him to miss the midweek international for the Republic of Ireland against Poland.
The Blades were not so fortunate, their stalwart centre-half, Joe Shaw, failed a fitness test on a back injury and twenty-one year-old Sheffield boy Ken Mallender continued as his deputy in a side that had beaten Arsenal 4-0 in the previous game. Mallender was one of six players in their ranks who were twenty-one or under, but the Blades still managed to shock United by scoring a neat goal to give them the lead after twenty-six minutes. Barry Hartle hurtled through three tackles in midfield before sending Mick Jones, who was later to become a Leeds legend and form a lethal partnership with 'Sniffer' Clarke, to the by-line and, when the striker crossed, Alan Woodward was able to flick the ball home from close range.
Willie Bell missed a thirty-fourth minute penalty, awarded for a foul by young Reg Matthewson on Jim Storrie and United had to wait until the second-half before they could draw level. The mist was thickening but a thirty-five yard 'banana' shot by Bobby Collins, from a free-kick, set United on the road to victory and when Len Badger was sent off for striking Storrie during an on-the-ball clash, Sheffield were always going to be up against it.
Not long afterwards United took the lead, Billy Bremner dropped a fifty-sixth minute free-kick into the goal area where Mallender completely miss-kicked, leaving Storrie with the simple task of netting a 'sitter' which he did with ease. The ten man Blades toiled on but Rod Belfitt headed United further ahead, rising well to capitalise on Johnny Giles' slide rule centre. Albert Johanneson completed the scoring after Collins and Belfitt had created the chance for him and a thrilling second half fight-back was complete.
<![if !vml]>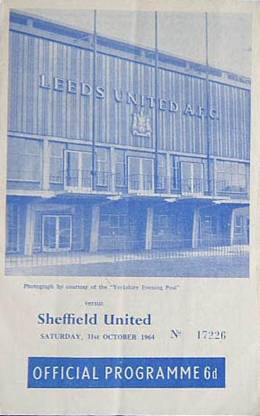 <![endif]>
Teams:
<![if !vml]>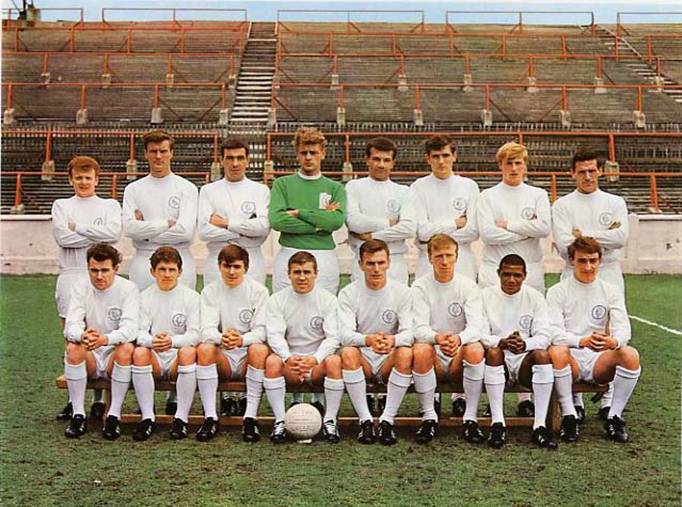 <![endif]>
Leeds United 1964-65:
Back Row: Billy Bremner, Paul Madeley, Willie Bell, Gary Sprake, Paul Reaney, Norman Hunter,
Jimmy Greenhoff, Don Weston.
Front Row: Jim Storrie, Johnny Giles, Terry Cooper, Bobby Collins, Alan Peacock, Jack Charlton,
Albert Johanneson, Rod Johnson.
<![if !vml]>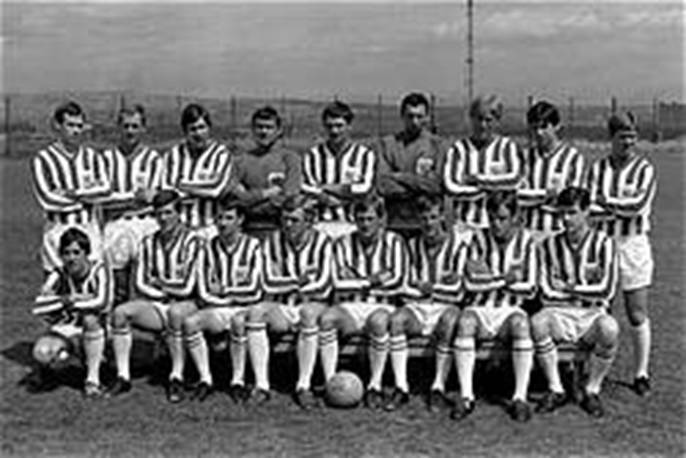 <![endif]>
Sheffield United 1964-65:
Back Row:Barry Wagstaff, Reg Matthewson, David Munks, Alan Hodgkinson, Ken Mallender,
Bob Widdowson, Alan Birchenall, Frank Barlow, Bernard Shaw.
Front row: Mick Hill, Alan Woodward, Tony Wagstaff, Mick Jones, Len Badger, Gil Reece,
Phil Cliff, Tom Fenoughty.
Players:
<![if !vml]>

<![endif]> <![if !vml]>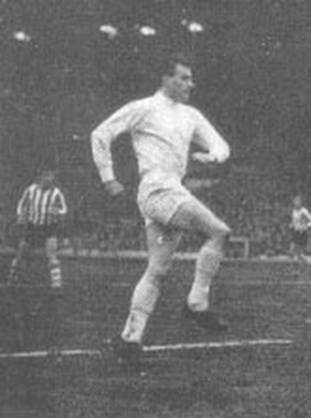 <![endif]> <![if !vml]>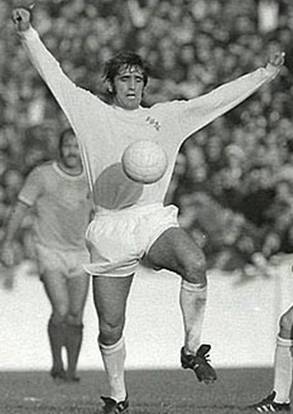 <![endif]> <![if !vml]>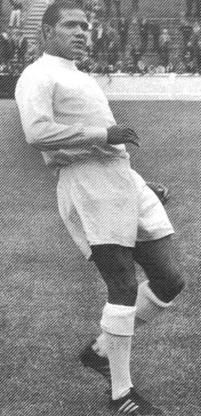 <![endif]>
The Leeds goal-scorers were Bobby Collins, Jim Storrie, Rod Belfitt and Albert Johanneson
<![if !vml]>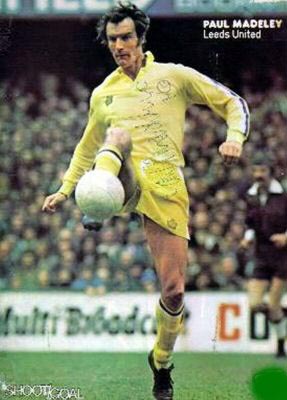 <![endif]> <![if !vml]>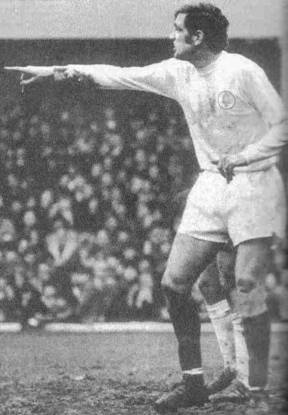 <![endif]> <![if !vml]>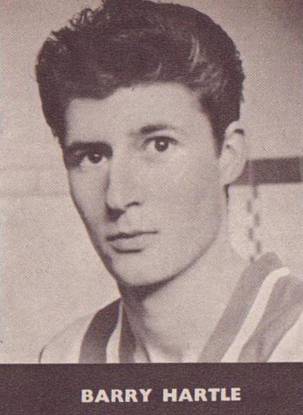 <![endif]> 
Paul Madeley had deputised for Jack                 Norman Hunter celebrated his                   Barry Hartle played his part in the              
Charlton at Centre-Half at Burnley                      Twenty-first birthday                                  Sheffield goal                                               
<![if !vml]>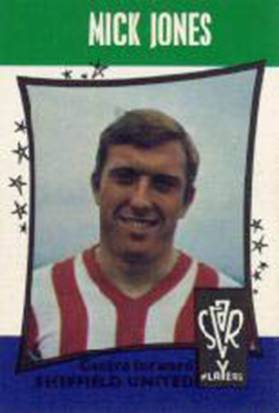 <![endif]>  <![if !vml]>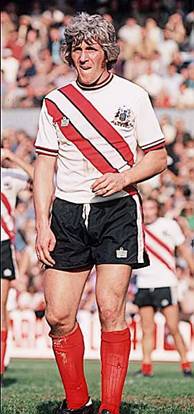 <![endif]>  <![if !vml]>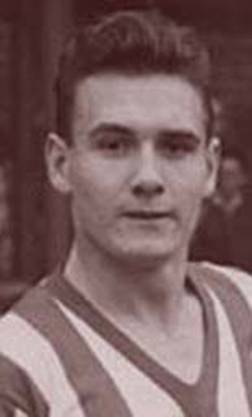 <![endif]> <![if !vml]>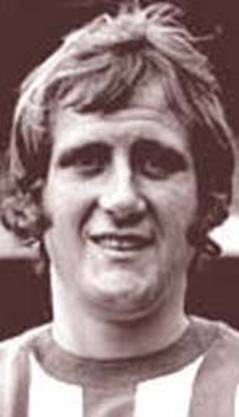 <![endif]>
Mick Jones set up the Sheffield United       Alan Woodward opened the         Joe Shaw missed the game                 Len Badger received his     
goal. He was later to join LUFC and            scoring for Sheffield                      through injury                                     marching orders
become a LUFC legend.
<![if !vml]>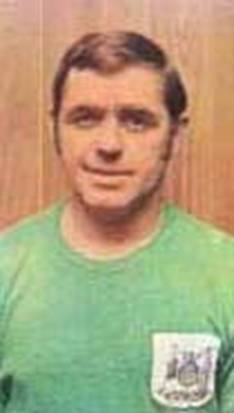 <![endif]> <![if !vml]>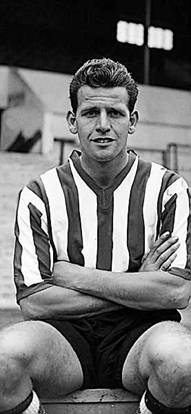 <![endif]> <![if !vml]>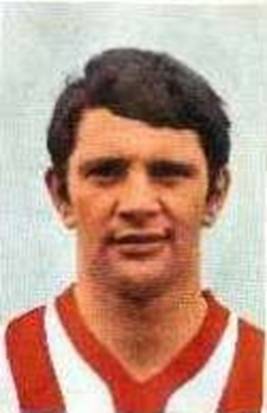 <![endif]> <![if !vml]>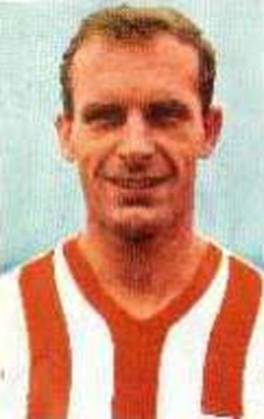 <![endif]> 
Sheffield United had a strong defence: England keeper, Left-Back Graham Shaw, Centre-Half Ken Mallender and Left-Half Reg Matthewson