<![if !vml]>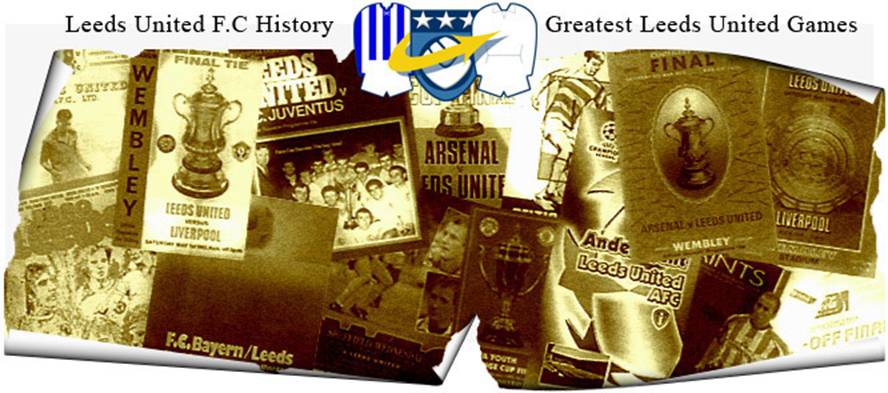 <![endif]>
Date: Saturday, 31st March 1984.
Venue: Elland Road, Leeds.
Competition: Second Division.
Score: Leeds United 1 Sheffield Wednesday 1.
Scorers: Leeds United: Ritchie. Sheffield Wednesday: Bannister.
Attendance: 25,343.
Teams:
<![if !vml]>
<![endif]> <![if !vml]>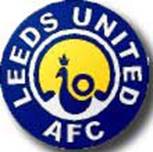 <![endif]>
Leeds United: Harvey; Hird, Hamson; Irwin, Aspin, Dickinson; Butterworth, Sellars, Ritchie, Lorimer, Barnes.
<![if !vml]>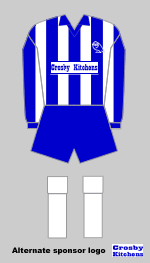 <![endif]><![if !vml]>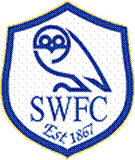 <![endif]>
Sheffield Wednesday: Hodge; Williamson, Taylor; Oliver, Lyons, Worthington; Megson, Bannister, Varadi, Cunningham, Shelton.
Referee: Mr D. Richardson (Blackburn)
It was a big day for Leeds United's promising teenage midfield player Scott Sellars when Sheffield Wednesday, the club that he had supported as a Soccer-mad schoolboy, visited Elland Road for a Second Division clash in March 1984. The youngster was only just beginning to make his way in the professional game but United manager Eddie Gray, delighted at the progress Sellars had made in such a short time had no qualms about playing him against a Wednesday side going strongly for promotion.
"My loyalty is now with Leeds and I want to see us win, though I would like Wednesday to get promotion," Sellars said before the game, and the youngster had the satisfaction of providing the cross from which Andy Ritchie scored the goal that earned United a 1-1 draw. The United striker, seeking his first goal in nearly five months, and only his second at Elland Road, got up well to meet the high left-wing cross and send the ball into the net.
It was United's instant reply to Wednesday's seventy-ninth minute opener from Gary Bannister, who had fired home low through a crowded penalty area after Tony Cunningham had headed back a centre from Gavin Oliver. As far as Wednesday's players were concerned, though, Ritchie had been a bit too 'handy' in scoring his goal. Everything happened so quickly that it was not easy to detect a handling offence and it was only when goalkeeper Martin Hodge raced out of his goal to protest that many spectators were made aware of the suspicion of hand ball.
Television playbacks did not confirm Ritchie had punched the ball in but they did show that he handled after first heading the ball. Said Ritchie," the ball came down onto my head and then hit my forearm before going in, but I did not handle the ball intentionally."
Referee David Richardson agreed with Ritchie and the goal stood to bring a fair result to the all-Yorkshire clash. United had been the better team in the first half and Wednesday had taken control in the second, until the last fifteen minutes when it became a ding-dong tussle.
United saw Martin Dickinson turn in a useful performance at the centre of defence and there was encouragement to be gleaned from the right back display of Denis Irwin. Both players cleared efforts of the line and Charlie Williamson performed a similar feat to deny Aidan Butterworth. After the game Wednesday's manager Howard Wilkinson said, "Leeds have got a good home record and if they were anywhere near as good away from home they would be a force to be reckoned with."
Alternative report from the YEP (Courtesy Mark Ledgard)
The players of Sheffield Wednesday would claim that Andy Ritchie had a hand in it if they failed to leave the Second Division as champions in a little more than a moth after this game. But then Everton players had the same kind of feeling about Alan Hansen at Wembley a week previous. In neither case was there conclusive evidence that the hand was quicker than the eye. Yet in the Milk Cup Final Everton might have had an important penalty and after tis game Wednesday might have been two points clear in the promotion race had the officials taken a different view. Wednesday goalkeeper Martin Hodge was adamant that the ball had been punched past him a little more than a minute after his side had grabbed the lead near the end of an intense and often thrilling Yorkshire derby at Elland Road. If Ritchie's hand played a bigger part than his head in the eighty-first minute equaliser for Leeds, then it was hardly a neighbourly thing to do. But Ritchie maintained that he did not handle the ball intentionally when he outraced Wednesday's defence to meet the perfect left-wing cross from Scott Sellars for his first League goal since mid-November. Yet just as in the Hansen case, one side could claim they were handicapped.
Nevertheless, the two quick goals certainly brought a stand-up climax in this clash. Stewards were still clearing one spectator off the field when Leeds kicked off after Wednesday's breakthrough. And there were any number in the main stand who could not say who had replied for Leeds so quickly, never mind whether the ball had been handled into the net because they were involved either in or watching a fight in the back few rows. Yet it was generally a good afternoon for the 25,343 spectators, who were given meaty entertainment by the players, who shrugged off the sleet and soggy conditions as they determinedly looked for victory.
Leeds were in charge for almost all the first half. Wednesday were the masters from then until the last quarter, then either side could have won it. Probably Wednesday should have edged through, but Gary Bannister and Gary Megson failed from almost hand-shaking distance from David Harvey. Leeds twice, through Denis Irwin and Martin Dickinson, had to make clearances, while Charlie Williamson produced the same service for Wednesday. It was a match full of significance, though, for both sides. Wednesday testing and finding that their reserves can do a good job in a passionate atmosphere. With Leeds finding that they could match a promotion-chasing side for the second time in four days, and along the way probably discovering, at last, a youngster to fill one of their hardest roles of the last decade. With suspensions and injuries wiping out almost the whole of his defence, Howard Wilkinson, Wednesday's Manager, said it was a first outing for "this" side. "I thought the heroes today were the lads who came in. Up and down the country, people were secretly thinking we could get done here at Leeds and it did not happen," he said. Gavin Oliver, Charlie Williamson and Kevin Taylor all played a full part in Wednesday's progress. But the most impressive reserve on view was Denis Irwin who fitted in at right-back for Leeds as efficiently as anyone has managed since the days of Paul Reaney. The eighteen-year-old Irish Youth International won praise from Eddie Gray, the Leeds Manager, too.
Leeds also had some good moments from eighteen-year-old Scott Sellars, who was keen to impress against his home-town team, but Wednesday, having watched Leeds at Newcastle in midweek, had devised a plan which undermined much of the threat which had been so apparent in recent home outings from Peter Barnes. Barnes, who was to be offered a year's contract when his current one was due to run out shortly because Leeds felt he was still a crowd-puller, found that Wednesday slotted Gary Shelton into the space he tries to find and some of the former England winger's sting consequently drawn. In fact, it looked very much as though two hard-working sides would cancel each other out totally until the eightieth minute. Then Gavin Oliver knocked over a deep angled cross from the left, Tony Cunningham for once escaped Neil Aspin's guard to head the ball back through a crowded penalty area and Gary Bannister poked in his twentieth goal of the season. Straight from the kick-off Gary Hamson was able to put Scott Sellars away down the left and Andy Ritchie did the rest. But the only real winner was Eddie Gray, who waved a successful betting slip at the after-match press conference. He had had an undisclosed sum on Hallo Dandy, or was it Hallo Andy?
<![if !vml]>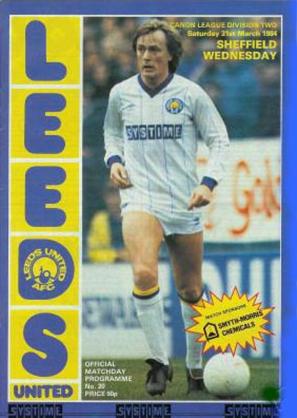 <![endif]> <![if !vml]>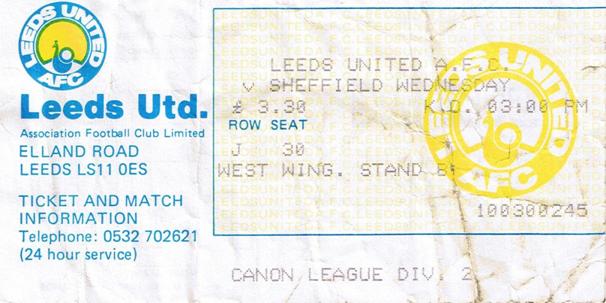 <![endif]>
Match Action:
<![if !vml]>
<![endif]> 
Neil Aspin closes down Tony Cunningham
<![if !vml]>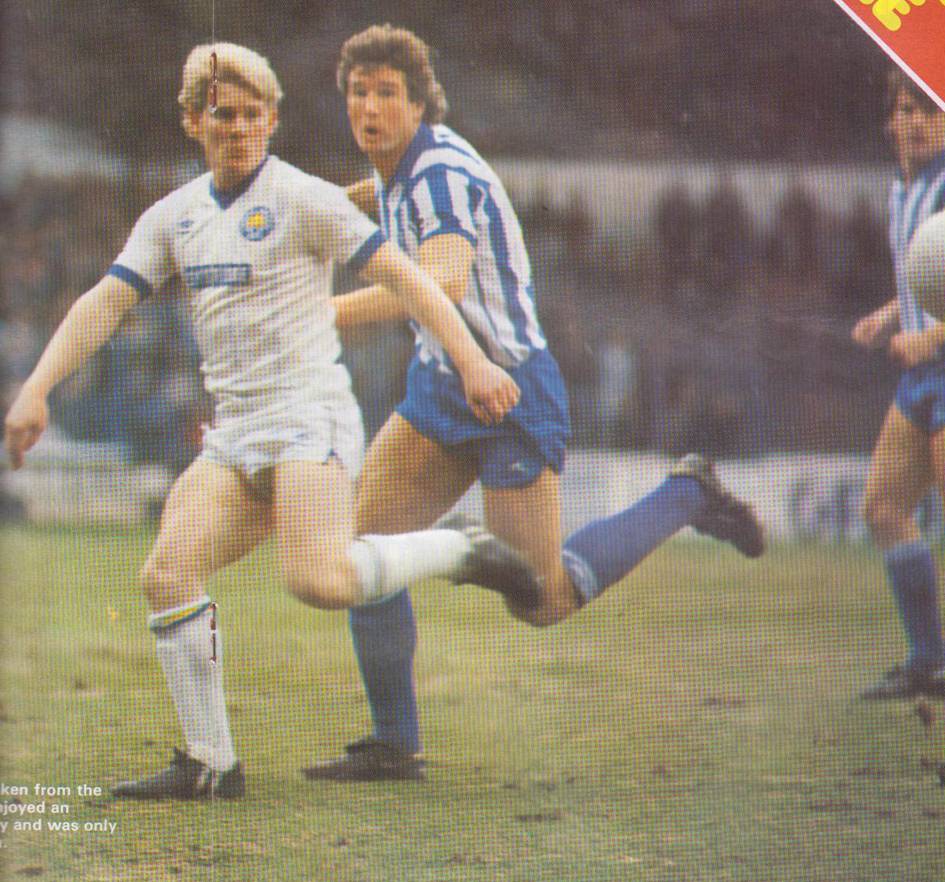 <![endif]>
Aidan Butterworth is shadowed by Mike Lyons
<![if !vml]>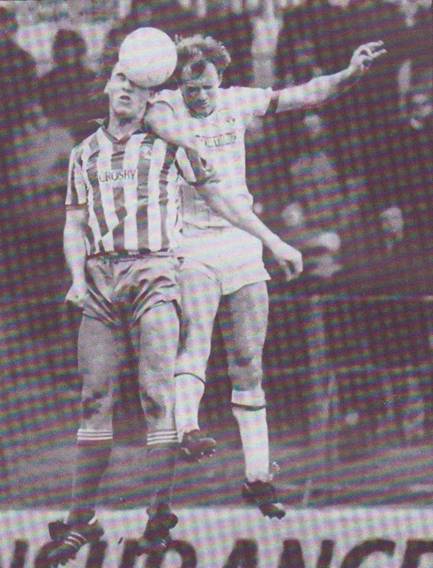 <![endif]>      <![if !vml]>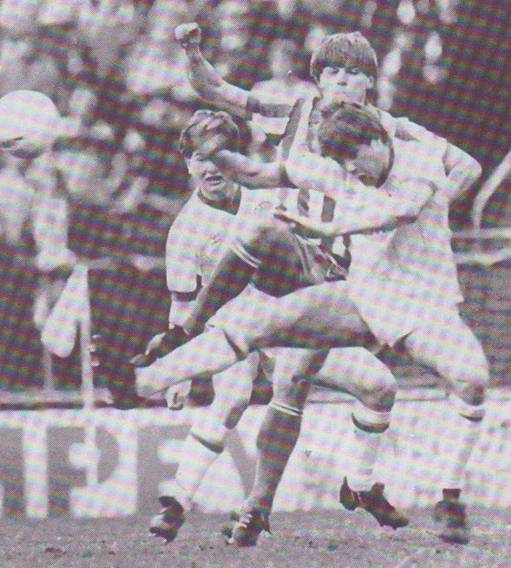 <![endif]>
Andy Ritchie challenges for a high ball with Gavin Oliver                    Martin Dickinson and Denis Irwin crowd out Gary Bannister
<![if !vml]>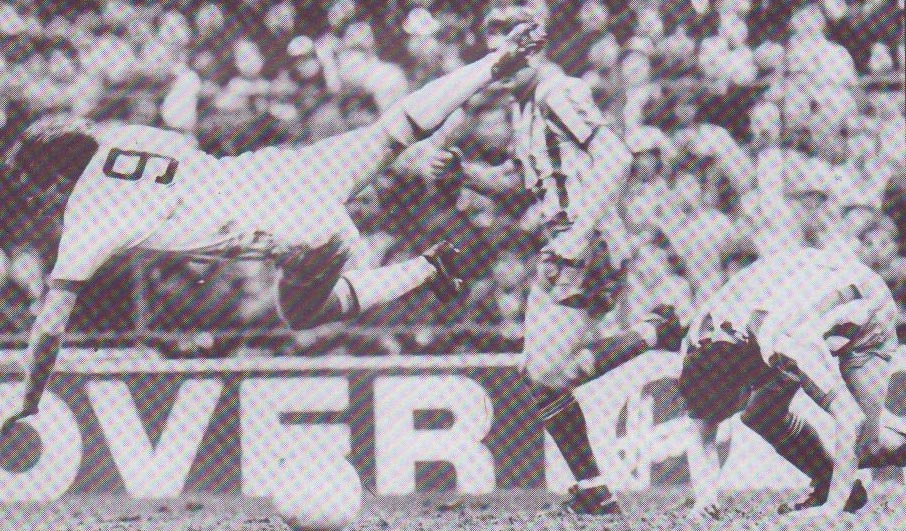 <![endif]>
Andy Ritchie flies through the air after a tackle
<![if !vml]>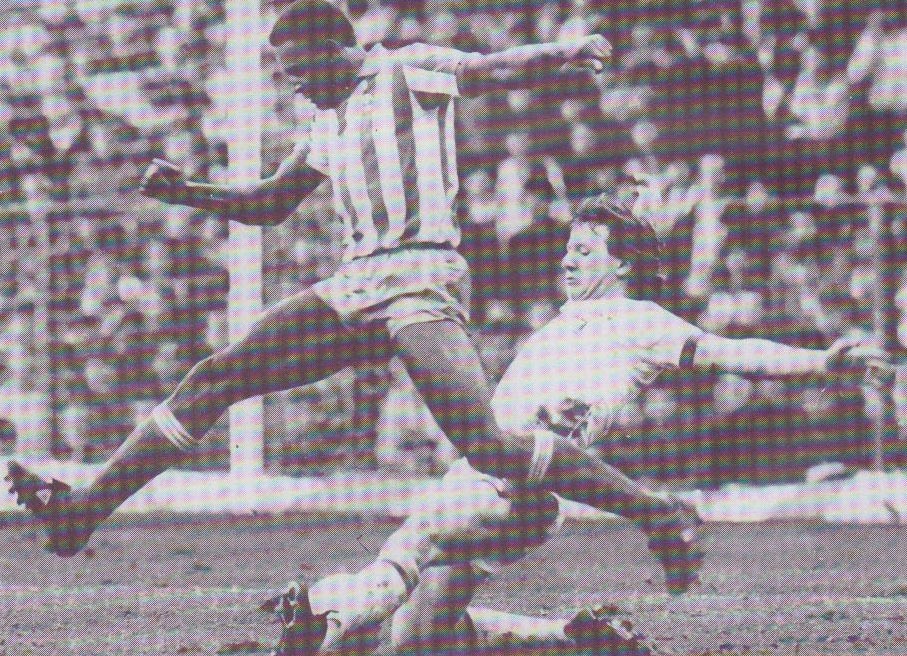 <![endif]>
Gary Hamson wins the ball in a challenge with Tony Cunningham
(Match Action below Courtesy Mark Ledgard)
<![if !vml]>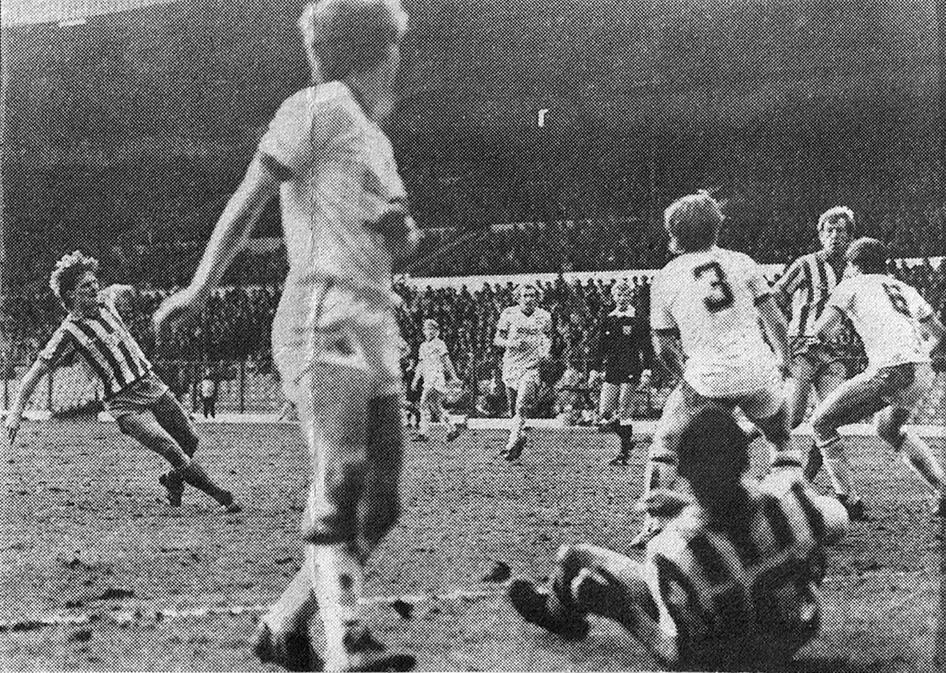 <![endif]>
Gary Bannister opens the scoring for Sheffield Wednesday
<![if !vml]>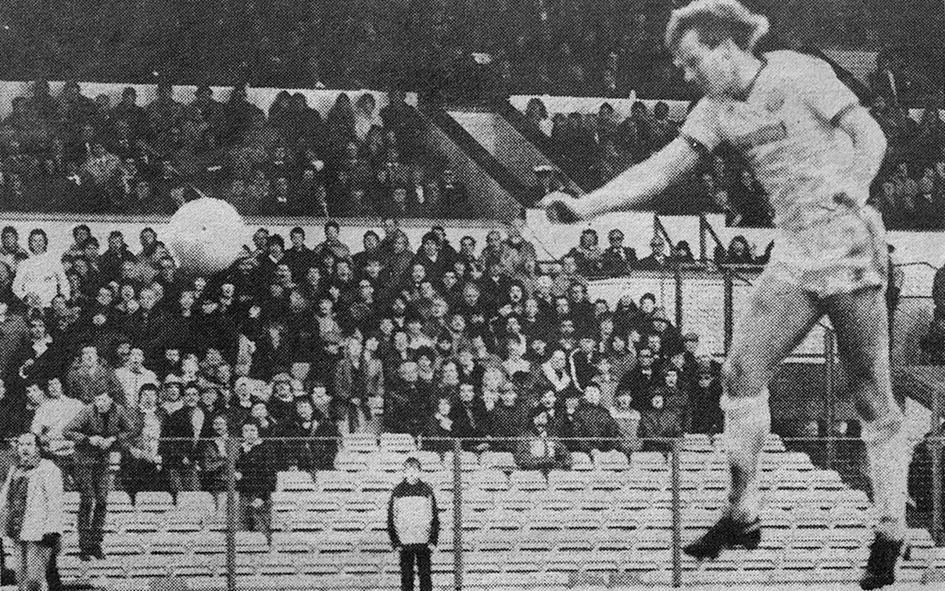 <![endif]>
Andy Ritchie scores the Leeds equaliser, but was it with the head or the arm or some other part of the body?
<![if !vml]>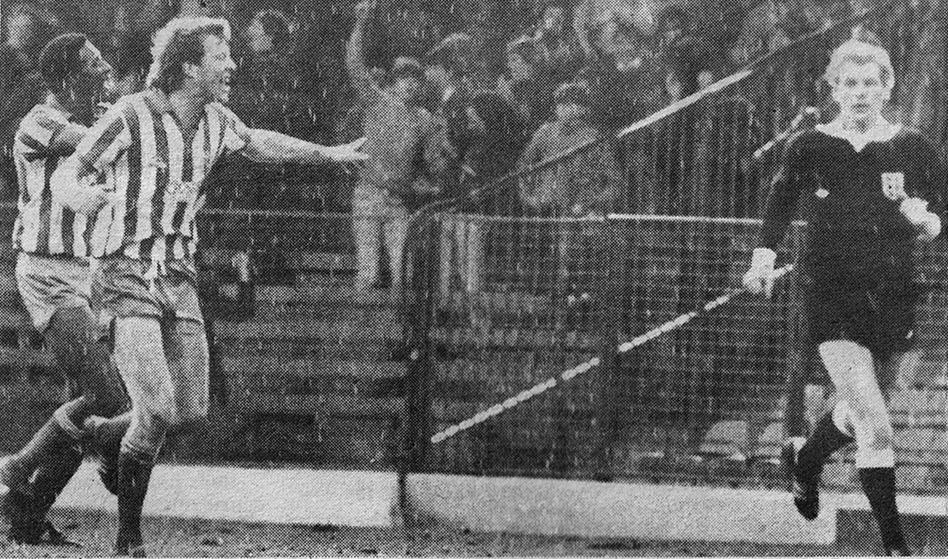 <![endif]>
Tony Chamberlain and Gary Megson protest the Leeds goal with the referee
Teams:
<![if !vml]>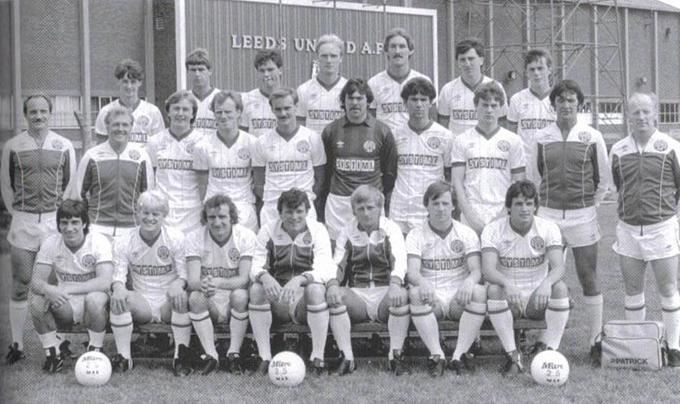 <![endif]>
Leeds United 1983-84:
Back Row: Scott Sellars, Martin Dickinson, Mark Gavin, Neil Aspin, Tony Brown,
George McCluskey, Tommy Wright.
Middle Row: Keith Mincher (Coach), Peter Gunby (Coach), Peter Barnes, Andy Ritchie,
Andy Watson, David Harvey, John Donnelly, John Sheridan, Barry Murphy (Coach),
Geoff Ladley (Physio).
Front Row: Gwyn Thomas, Aidan Butterworth, Kevin Hird, Eddie Gray (Player-Manager),
Jimmy Lumsden (Assistant Manager), Gary Hamson, Frank Gray.
<![if !vml]>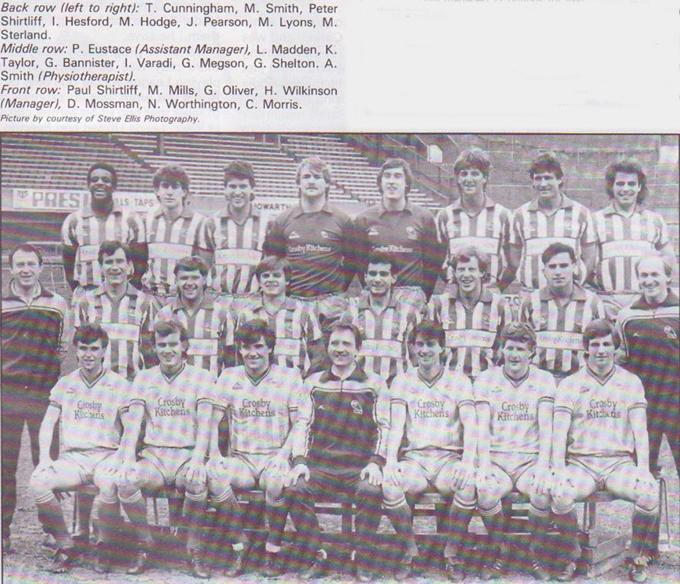 <![endif]>
Players:
<![if !vml]>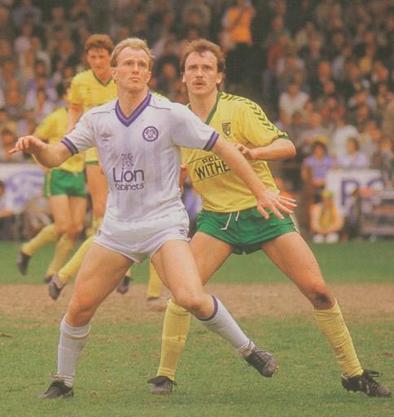 <![endif]> <![if !vml]>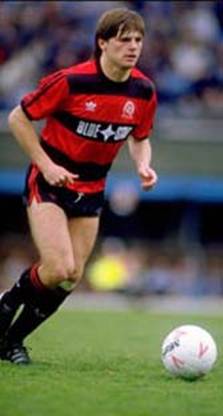 <![endif]>              <![if !vml]>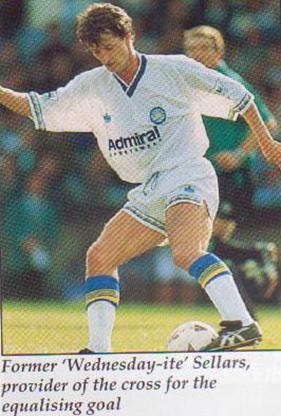 <![endif]>
Andy Ritchie scored for Leeds amid claims of handball    Gary Bannister got the goal for Sheffield
<![if !vml]>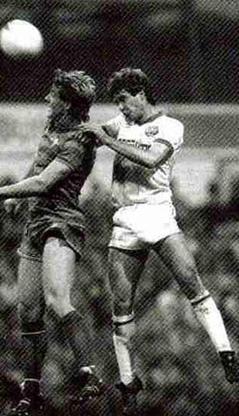 <![endif]> <![if !vml]>
<![endif]>                     <![if !vml]>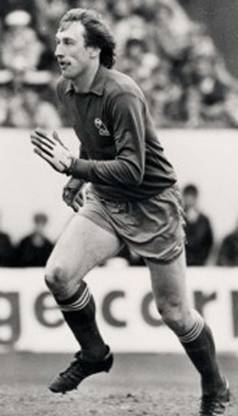 <![endif]>
There were strong games from Martin Dickinson and Denis Irwin.       Martin Hodge claimed handball for Leeds goal 
<![if !vml]>
<![endif]>  <![if !vml]>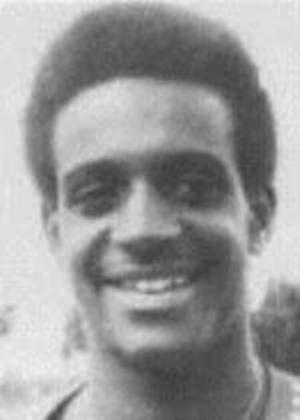 <![endif]>
Gavin Oliver crossed for Tony Cunningham to set-up the goal