<![if !vml]>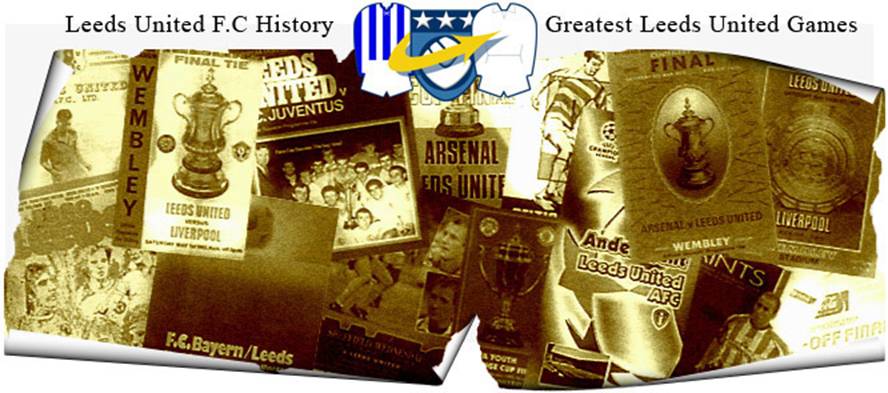 <![endif]>
Date: Saturday 30th October 1982.
Venue: Elland Road, Leeds.
Competition: Second Division.
Score: Leeds United 3 Newcastle United 1
Scorers: Leeds United: Worthington, Burns, Butterworth. Newcastle United: Anderson.
Attendance: 26,570.
Teams:
<![if !vml]>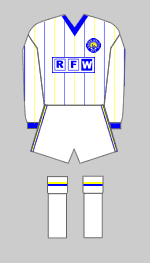 <![endif]><![if !vml]>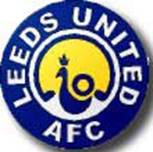 <![endif]>
Leeds United: Lukic; Cherry, E. Gray; Burns, Dickinson, Thomas; Hird (Connor), Butterworth, Worthington, F. Gray, Graham.
<![if !vml]>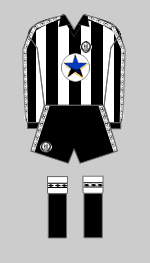 <![endif]><![if !vml]>

<![endif]>
Newcastle United: Carr; Anderson, Wharton; Martin, Carney, Haddock; Keegan, McCreery, Varadi (Hedworth), McDermott, Waddle.
Referee: Mr M.J. Heath (Stoke-on-Trent)
Newcasle United managerial duo of Kevin Keegan and Terry McDermott were still only players when the Tyne-siders visited Elland Road in October 1982, but even the presence of the two former Liverpool stars could not prevent the Elland Road side from carving out a convincing 3-1 victory with goals from Frank Worthington, hard-man Kenny Burns and young striker Aidan Butterworth.
It was a display that had McDermott predicting Leeds, who had been relegated the previous season, would make an instant return to the First Division, and having watched Newcastle's 4-1 defeat by United in the Milk Cup a few days previous, it was, perhaps, not all that surprising. "McDermott's return, after suspension, will certainly strengthen Newcastle and make our job a lot harder and we must show the determination and character that carried us through in the Cup game." Said United's manager Eddie Gray.
His words were taken to heart by his men, though, as in the Cup game, Leeds had to come from behind in the League game after conceding the opening goal of the match to full-back John Anderson, who fired in after John Lukic had palmed out a right wing centre from Chris Waddle.
A 3-1 success underlined the determination and potential of a side whose teamwork was a major factor in a victory which, with promotion rivals also winning, kept the Elland Road side in sixth place. Yet there were notable individual contributions from defender Kenny Burns, winger Arthur Graham, strikers Frank Worthington and Aidan Butterworth and super-sub Terry Connor. Newcastle held the lead for only a few minutes before Worthington bravely headed home from six yards after a shot from Frank Gray had deflected into the air off a defender.
The second-half was a pulsating affair and after a spell where Newcastle were on top, the Elland Road men took over, though it was substitute Connor's arrival on the scene that coincided with United hammering the nails into Newcastle's coffin. He had been on the field only four minutes when he knocked back Eddie Gray's centre for Kenny Burns to score his first goal for Leeds since his transfer from Nottingham Forest just over a year earlier. Six minutes of the match remained when Butterworth ran through to tap home after a cross from the impressive Arthur Graham, to leave home fans in a 26,570 crowd delighted.
Alernate Report (from YEP Courtesy of Mark Ledgard)
The torment for many in the biggest Second Division crowd of the day at Elland Road was that they missed large slices of a sizzling contest on the field because of the trouble on the terraces. In fact it was Leeds United's most telling display of the season. It was their second successive three-goal display at home and their second successive win after being behind against Newcastle. The previous Wednesday in the Milk Cup they had fought back to win handsomely with Burns, Worthington, Butterworth and Connor playing major and exciting roles in a fine team effort. The four were outstanding again at Elland Road in another great display of teamwork which produced an action replay of the Cup-Tie even down to the goal-scoring turning point coming with the introduction of Connor as substitute in the seventy-second minute. "Considering we had to fight back from behind the other night and play extra-time and that we had to do it again today, this has been a most satisfying win for me," said Eddie Gray, the Leeds Player-Manager. "In fact I think the three games that we have played in October against Newcastle have been among the most exciting in which I have taken part."
Exciting and latterly significant for the latest win must now give Leeds the confidence they have been missing in front of goal. Until they hit seven goals in four days against Newcastle there was room for doubt about their ability to finish off well-balanced approach work. Butterworth, their twenty-year-old striker will probably benefit more than most by Leeds' scoring surge. He had scored in each game of the previous week against Newcastle, and Saturday's knock in goal completing Leeds' scoring on the day and giving the club their one hundredth League goal against Newcastle United. "I am delighted the way things have gone," said the youngster. "I just hope this burst by us can now be turned into a solid platform to lead us back to Division One." But Leeds had to thank their veteran striker for opening the way for them, just as he had done on Tyneside.
Newcastle had arrived with dented pride and looked as though they had created a positive mood to avenge matters in the fortieth minute, even though John Lukic managed to turn aside Chris Waddle's cross, albeit to John Anderson on the edge of the penalty area. The full back hammered in his first goal for Newcastle with the air of an accomplished striker, but four minutes later Frank Worthington squared matters with a particularly brave piece of finishing. Frank Gray's cross shot was deflected off a defender leaving a heading chance for Worthington on the six-yard line and he forced the ball in as Kenny Wharton swung a boot at it as he tried to clear. Meanwhile Arthur Graham's runs down the wings and the firmness of the transfer-listed Kenny Burns were beginning to make a big impact on the proceedings. "Burns was magnificent just as he was on Wednesday," said the Leeds Manager. "I would not like to see him leave at the present time but he has made his decision and it is up to him." Yet it was not until Connor came on that the fire-cracker of a game took its most decisive turn. Eddie Gray long cross from the left found Terry Connor on the far side of the penalty area in the seventy-sixth minute and when the youngster hooked the ball straight back Kenny Burns was waiting close in to hook it home for his first goal for Leeds since joining them from Nottingham Forest a year previous. Frank Worthington's angled shot was turned aside well in the next minute as Leeds emphasised their command, then Arthur Graham once again made ground down the left to cross for Aidan Butterworth to round off a marvellous match so unfortunately marred by the mark of the hooligan.
<![if !vml]>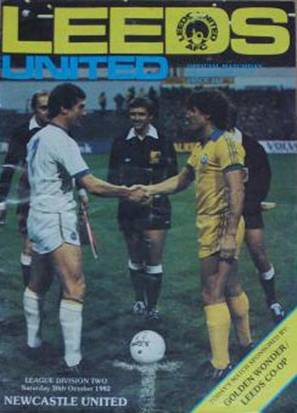 <![endif]>
Match Action:
<![if !vml]>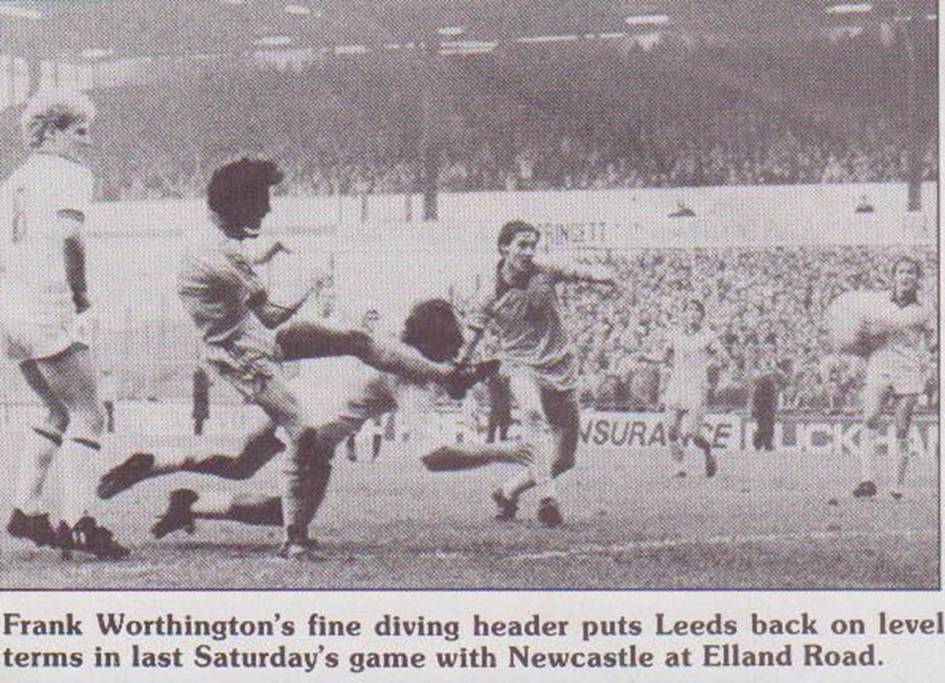 <![endif]> 
<![if !vml]>
<![endif]>
Aidan Butterworth gets between two Newcastle defenders to score United's third goal
(Action below Courtesy Mark Ledgard)
<![if !vml]>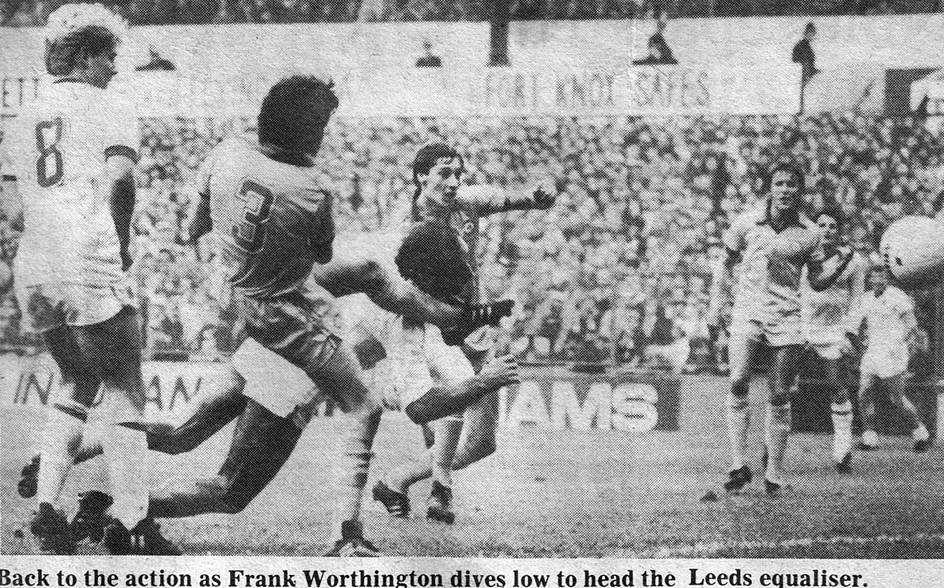 <![endif]>
<![if !vml]>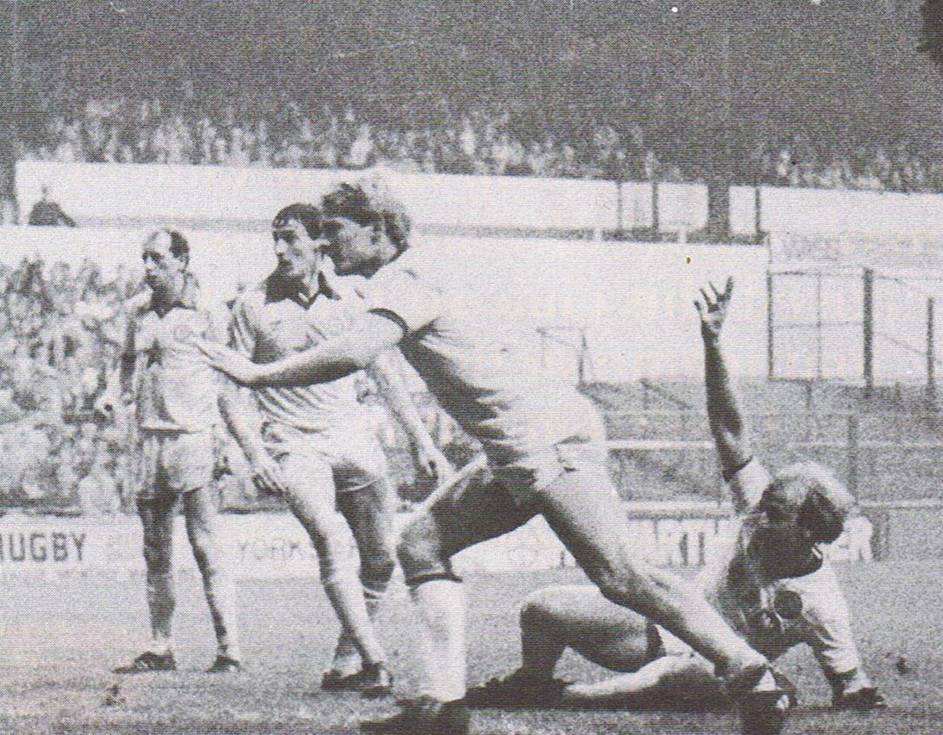 <![endif]>
Aidan Butterworth follows up as Kenny Burns scores the Leeds second goal
<![if !vml]>
<![endif]>
<![if !vml]>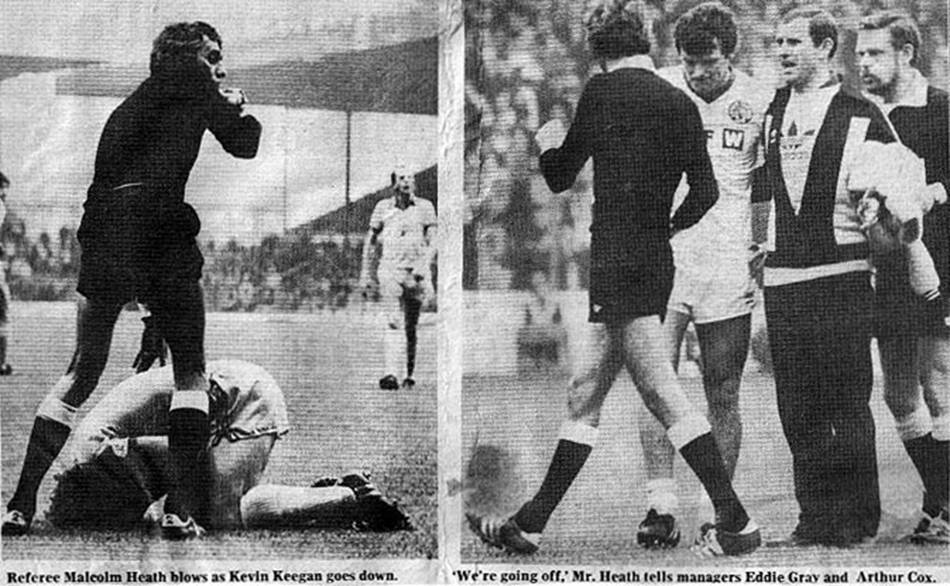 <![endif]>
<![if !vml]>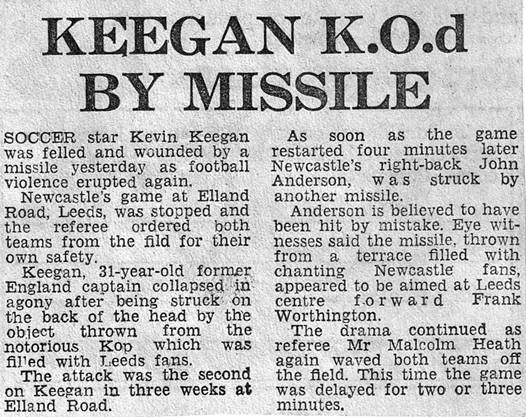 <![endif]>    <![if !vml]>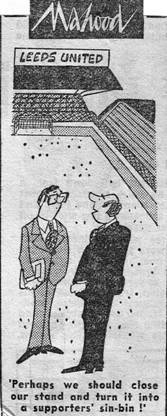 <![endif]>
<![if !vml]>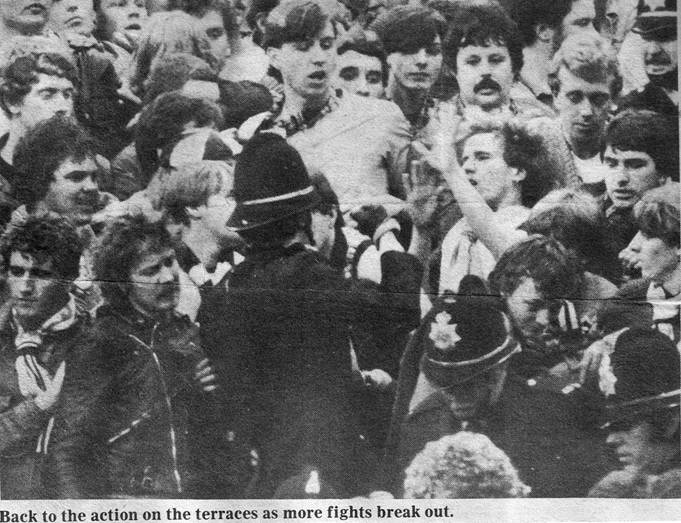 <![endif]>
<![if !vml]>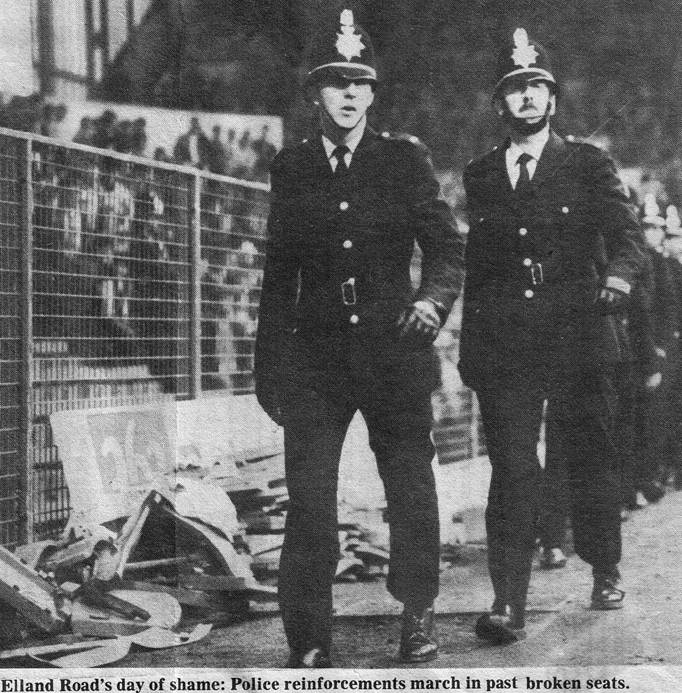 <![endif]>
Players:
<![if !vml]>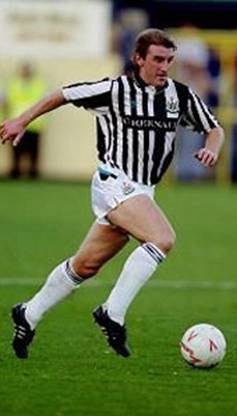 <![endif]> <![if !vml]>
<![endif]>       <![if !vml]>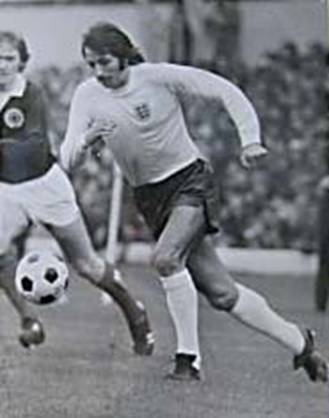 <![endif]>
John Anderson scored for Newcastle after Lukic couldn't hold Chris Waddle's shot                Frank Worthington,
<![if !vml]>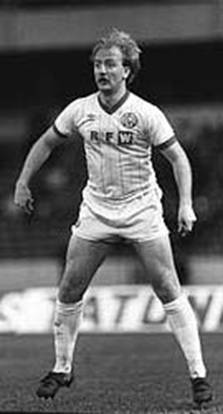 <![endif]>     <![if !vml]>
<![endif]>
Kenny Burns and Aidan Butterworth scored the Leeds goals
<![if !vml]>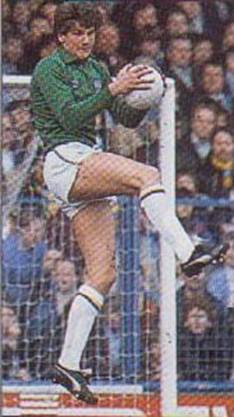 <![endif]>      <![if !vml]>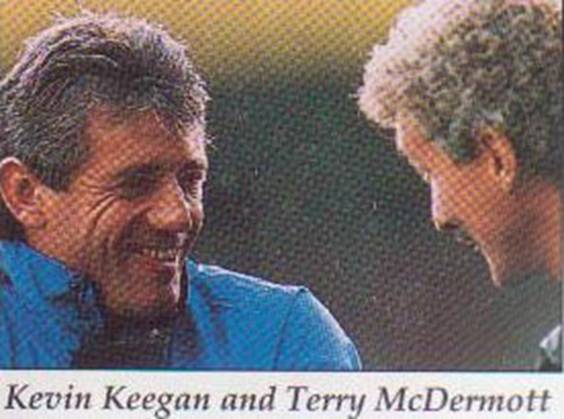 <![endif]>
John Lukic could not stop the goal         Newcastle's driving force
<![if !vml]>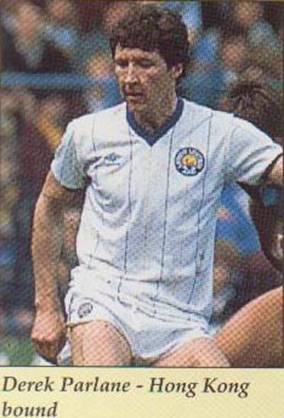 <![endif]> <![if !vml]>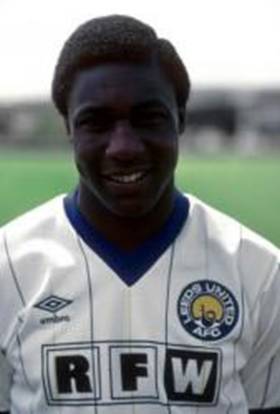 <![endif]> <![if !vml]>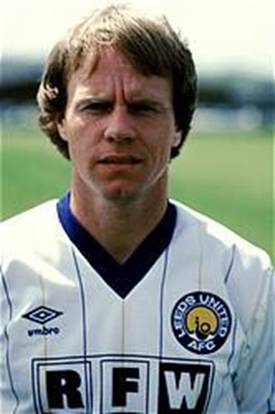 <![endif]>
On the move                                                   Terry Connor and Arthur Graham made notable contributions