<![if !vml]>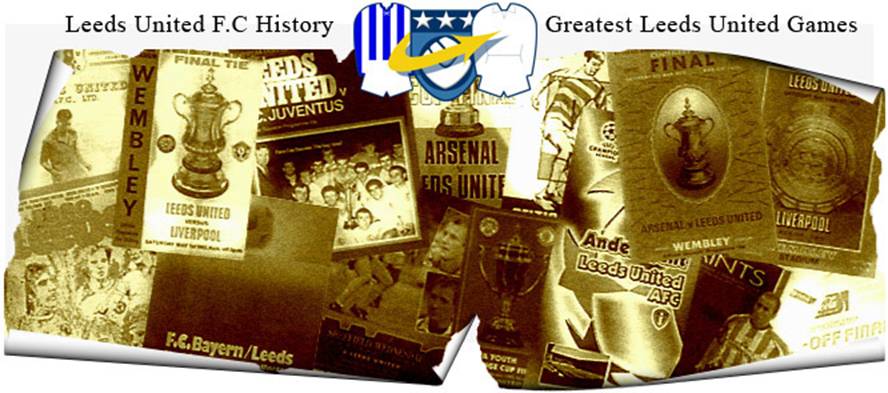 <![endif]>
Date: Wednesday, 30th August 1967.
Venue: Maksimir Stadium, Zagreb.
Competition: Inter-Cities Fairs Cup Final, First Leg.
Score: Dinamo Zagreb 2 Leeds United 0
Scorers: Dinamo Zagreb: Cercek, Rora. Leeds United: Nil.
Attendance: 40,000.
Teams:
<![if !vml]>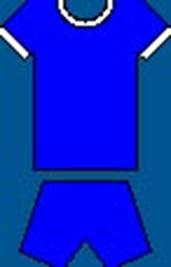 <![endif]><![if !vml]>
<![endif]>
Dinamo Zagreb: Skoric; Grancanin, Brnic; Belin, Ramljak, Blaskovic; Cercek, Piric, Zambata, Gurmirtl, Rora.
<![if !vml]>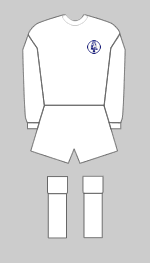 <![endif]><![if !vml]>
<![endif]>
Leeds United: Sprake; Reaney, Cooper; Bremner, Charlton, Hunter; Bates, Lorimer, Belfitt, Gray, O'Grady.
Referee: Adolfo Bueno Parales (Spain).
Leeds, now an established First Division outfit, began to make a name for themselves in European competitions after qualifying for the Inter-Cities Fairs Cup. In their opening campaign United had reached the Semi-Final and then in 1966-67 went one better to meet Yugoslavian team Dinamo Zagreb in a two-legged Final.
The Croatians were noted for their ability to score goals by the plenty in their home legs, but had a tendancy to concede away from home and had only won one away tie on their road to the final. Therefore Manager Revie, whose team had yet to concede more than one goal in an away leg, was intent on holding them to a small margin at the Maksimir Stadium in the hope that United could finish off the job at Elland Road.
The Final was not played at the end of the 1966-67 season, but was held over until the start of the following season, and United had made an inauspicious start to that season gaining only one point from their first three games and scoring just one goal, hardly a perfect build up to the final. Injuries to Johnny Giles, Willie Bell, Paul Madeley and Albert Johanneson wrecked Manager Don Revie's preparations and he was forced to give a European debut to Mick Bates and it became clear that United faced an uphill battle in the humid night air of Zagreb. Revie's usual meticulous planning were also upset when his tactical information on the opposition was not forthcoming as Syd Owen's reconnaissance plans to watch Zagreb in action against Partizan Belgrade were scuttled when the flight from London was cancelled. On the day United were further hampered when they had to play in temperatures well into the eighty degrees Fahrenheit and melted away in the humidity and seemed rudderless without Johnny Giles to pull the strings in midfield.
Leeds defended stoutly and tried to catch Dinamo on the break until the thirty-ninth minute when eighteen year old reserve winger Marijan Cercek raced into the penalty area to crash a header past Gary Sprake, although United claimed the teenager had unfairly barged Jack Charlton out of the way. United came out of their defensive shell and shots by Mike O'Grady and Norman Hunter raised hopes of an equaliser, but the crucial second goal came in the fifty-fifth minute when brilliant work by skipper Slaven Zambata created the opening for Krasnadar Rora to score on the half-volley. Long before the end the home supporters were lighting torches in celebration and the smoke that drifted on to the pitch was the funeral pyre to United's hopes. Don Revie attempted to be upbeat commenting, "I am quite certain we can do it." But even taking United's past European performances into account, many had been backs to the wall efforts on foreign soil or home games against far inferior opposition, the only hope was that Dinamo would live up to their ability to leak away goals in away matches.
United had chosen their first European Final to surrender two goals on foreign soil for the first time and leave themselves an extremely difficult task in the second leg at Elland Road. Yet Eric Stanger of the Yorkshire Evening Post was not too pessimistic: "Leeds, in fact, ran harder and more often than in any game so far this season, while the defence, in which Jack Charlton and Billy Bremner kept a tight hold on the quick-raiding Zagreb attack, was seldom in difficulty." Dinamo had pulled back a three goal deficit against Eintracht Frankfurt in their Semi-Final, so United were still in it with a chance, albeit a slim one.
Match Action:
<![if !vml]>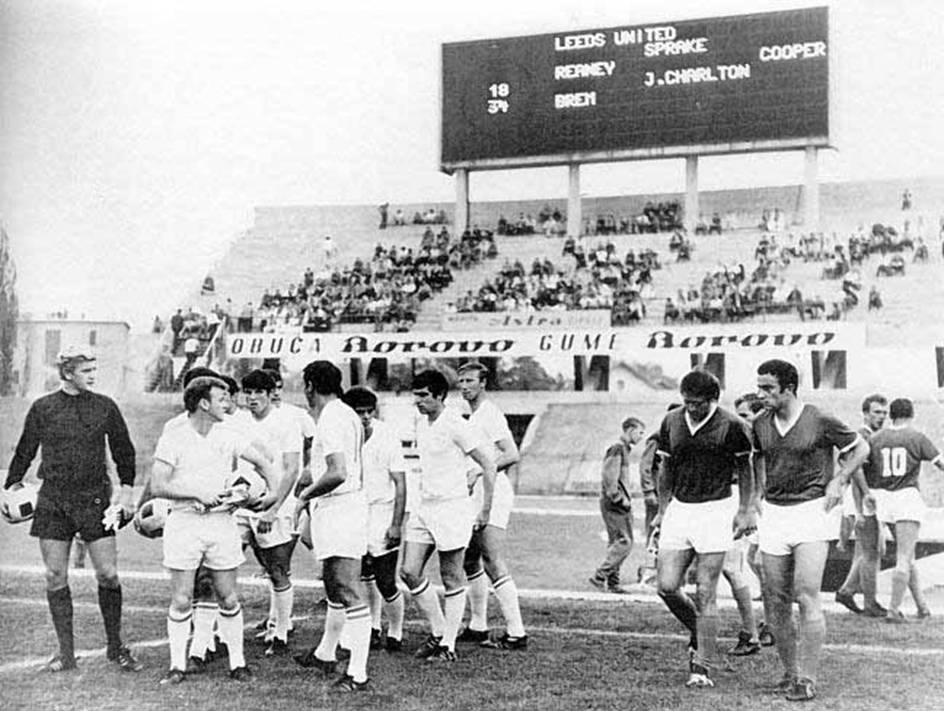 <![endif]> 
United and Zagreb players emerge: Gary Sprake Billy Bremner, Eddie Gray, Rod Belfitt, Mick Bates, Peter Lorimer and Jack Charlton
prominent with Reaney, Cooper, Hunter and O'Grady hidden.
<![if !vml]>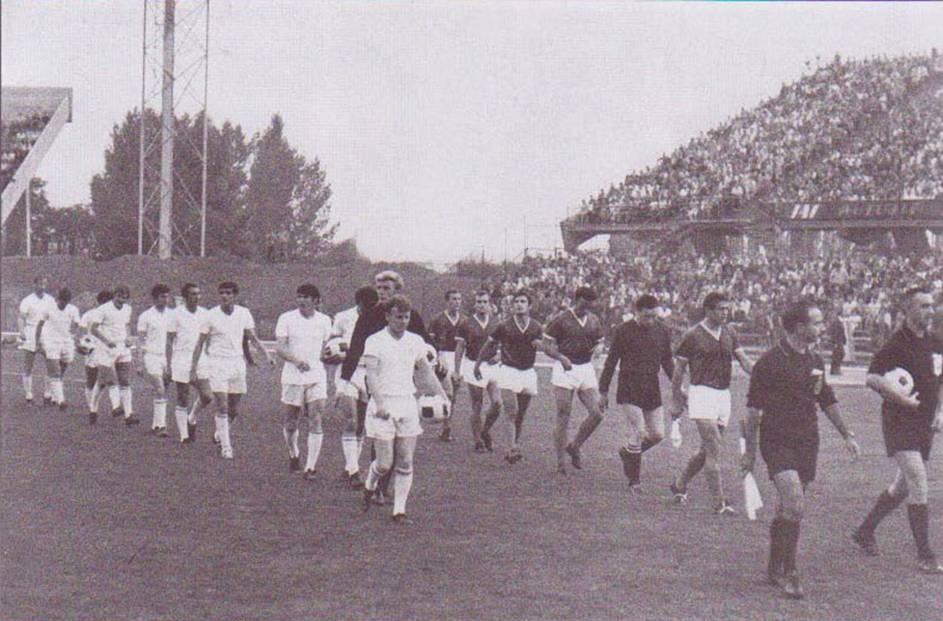 <![endif]>
Billy Bremner leads out the Leeds team followed by Gary Sprake.
<![if !vml]>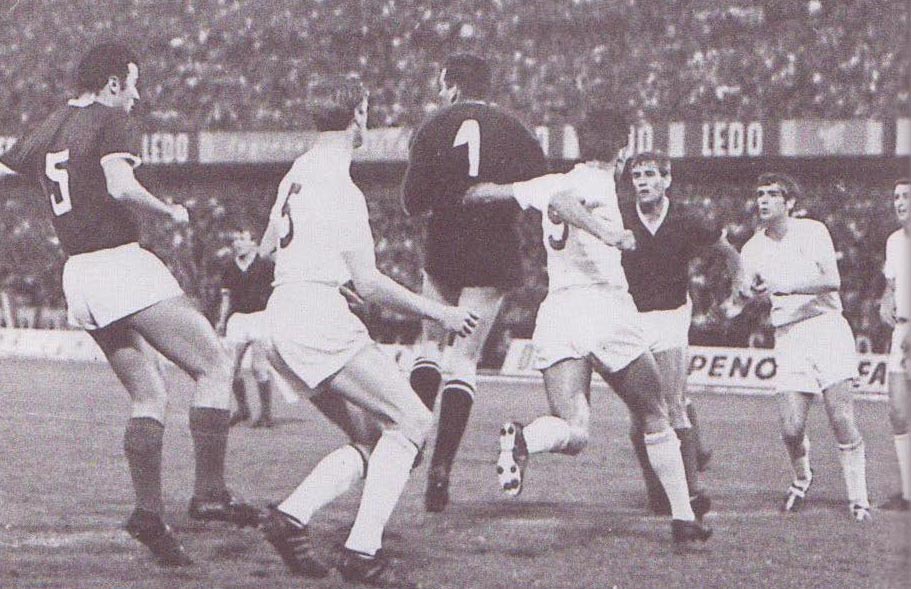 <![endif]> 
<![if !vml]>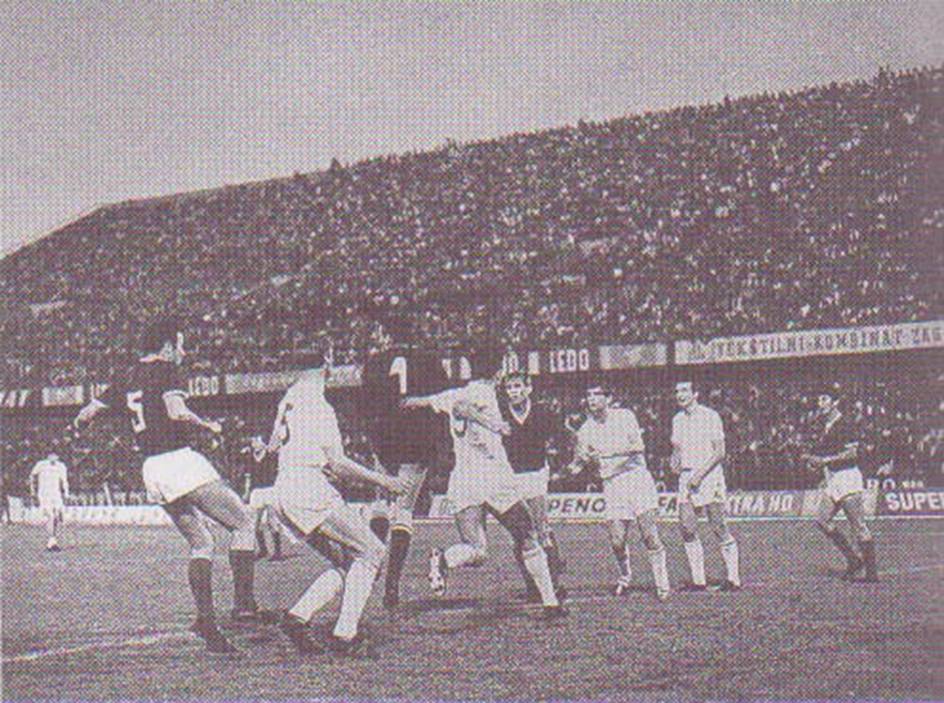 <![endif]>
Jack Charlton and Rod Belfitt pressurise the Zagreb keeper Zlatko Skoric, with Norman Hunter and Mike O'Grady watching.
Teams:
<![if !vml]>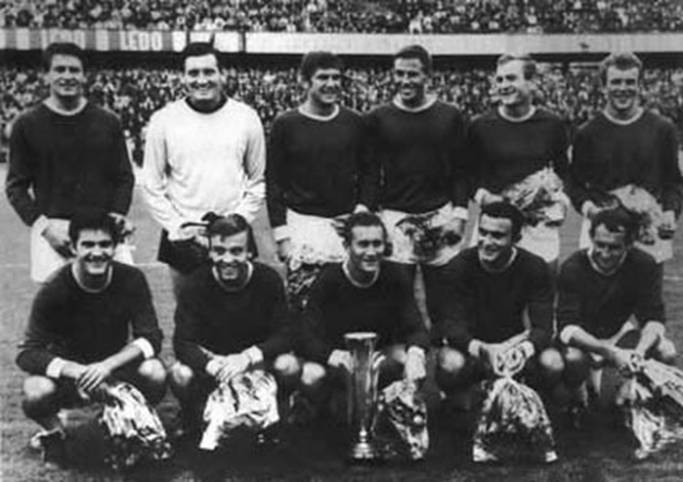 <![endif]>
Dinamo Zagreb: 1966-67 Inter Cities Fairs Cup Winners:
Back Row: Slaven Zambata, Zlatko Škorić, Branko Gračanin, Filip Blašković, Rudolf Belin,
Denijal Pirić
Front Row: Krasnodar Rora, Marijan Čerček, Marijan Brnčić, Mladen Ramljak, Josip Gucmirtl.
<![if !vml]>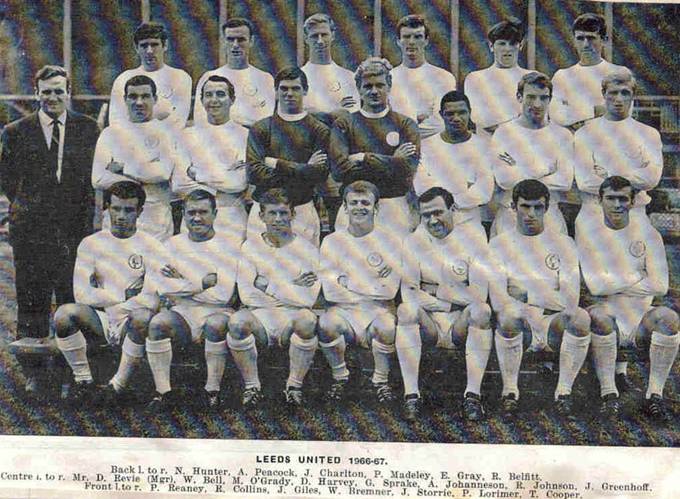 <![endif]>
Players:
<![if !vml]>
<![endif]>       <![if !vml]>
<![endif]>
               Dynamo Zagreb:                                        Leeds United:
               Slaven Zambata                                         Billy Bremner