<![if !vml]>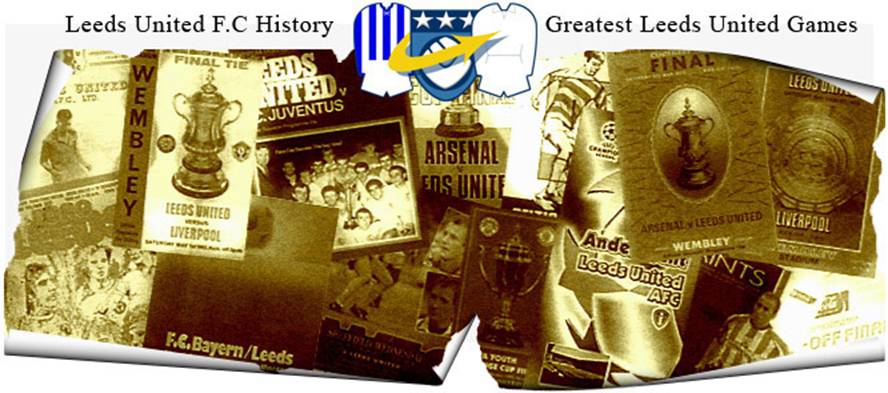 <![endif]>
Date: Saturday 29th November 1975.
Venue: Elland Road, Leeds.
Competition: First Division.
Score: Leeds United 5 Everton 2
Scorers: Leeds United: Lorimer (2, 1 pen), Clarke (2), E. Gray. Everton: Clements (pen), Latchford.
Attendance: 30,879.
Teams:
<![if !vml]>
<![endif]><![if !vml]>

<![endif]>
Leeds United: Harvey; Reaney, F. Gray; Bremner, Madeley, Cherry; Lorimer, Clarke, McKenzie, Yorath (Jordan), E. Gray.
<![if !vml]>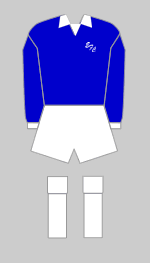 <![endif]><![if !vml]>

<![endif]>
Everton: Brand; Darracott, Seargeant; Clements, Kenyon, Lyons; Buckley, Dobson, Latchford, Hamilton, Telfer.
Referee: K.H. Burns (Dudley).
Evertonís Scottish goalkeeper, Drew Brand, was given a nerve racking experience on his Everton debut. The youth international was a triallist with the Goodison Park club when he found himself in Evertonís side to face United in November 1975, after former Huddersfield Town keeper, David Lawson, had failed a late test on his thigh. Evertonís usual deputy keeper, Welsh international Dai Davies, was unavailable because of a finger injury and so Everton had no alternative but to throw Brand in at the deep end, but it turned out to be a nightmare beginning for the youngster as United romped home to win 5-2.
Edinburgh-born Brand had signed professional forms for Everton only two weeks earlier and he was the second player to make his debut for Everton in this match, the other being Northern Ireland international midfielder Bryan Hamilton, who had signed in a £40,000 transfer from Ipswich Town in the midweek. In contrast to Evertonís pre-match problems, Unitedís manager Jimmy Armfield had good news when the three doubtful starters, Billy Bremner, Paul Madeley and Terry Yorath, all passed late fitness tests and were included in the side. Striker Joe Jordan, who had not played at all that season because of injury, was also passed fit and took over as substitute from young Welshman, Carl Harris.
It took United just over a quarter of an hour to open the scoring. Eddie Gray and Duncan McKenzie took up space in the Everton defensive Ďwallí and the two United men moved out quickly when Peter Lorimer fired low and hard towards the goal. Brand made his move but as he did so the ball deflected off Steve Seargeant and into the net. Everton found themselves two goals down after thirty-three minutes when Paul Reaney and Terry Yorath combined to set up Allan Clarke, who beat Brand with a shot from near the edge of the penalty area. However, Clements pulled a goal back for Everton in the forty-third minute with a twice taken penalty, awarded by referee Ken Burns after Paul Madeley had tackled George Telfer. Mr Burns was pointing to the spot again two minutes later after Clements had brought down Peter Lorimer and the Scottish marksman duly fired the ball home to give United a 3-1 interval lead.
When Brand failed to cut out Terry Yorathís cross, which then created a frantic goalmouth scramble, Eddie Gray pounced to score his first goal of the season and put United 4-1 up. Unitedís fifth goal was scored by Clarke twenty minutes from the end before Everton made it 5-2 in the eighty-fifth minute when Bob Latchford scored from twenty yards, and so ended a ninety minutes that perhaps Brand has never forgotten. He did not remain with Everton for long and moved on to Crewe, Hereford, Wrexham and Blackpool.
<![if !vml]>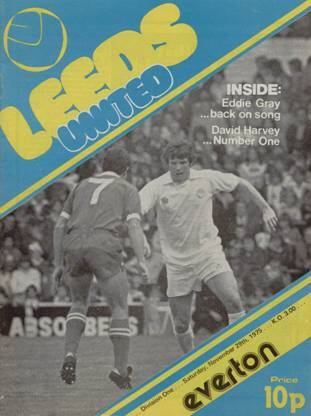 <![endif]>
Match Action:
<![if !vml]>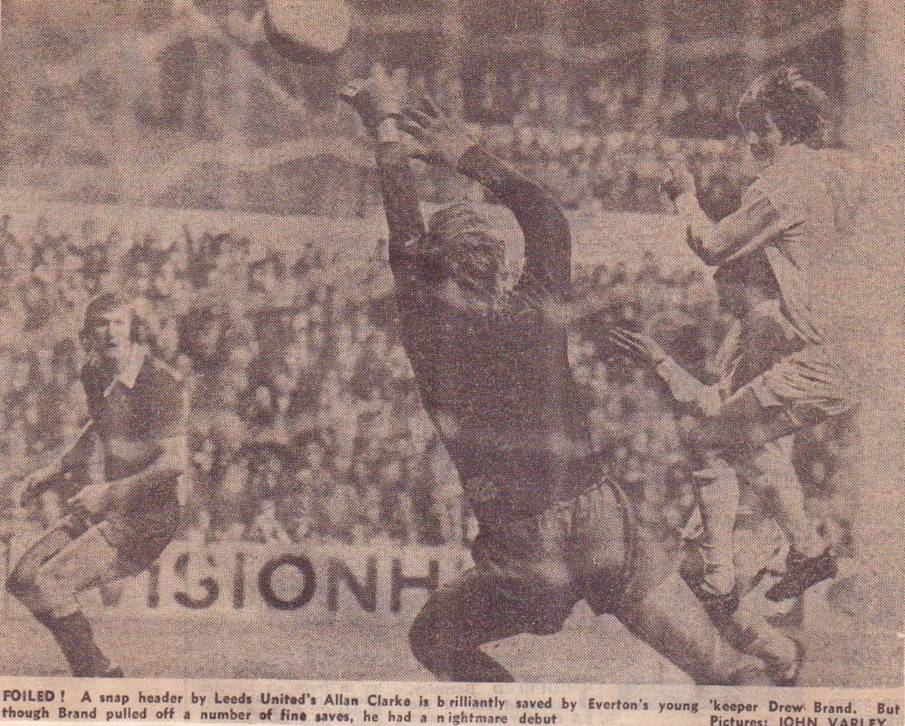 <![endif]>
Teams:
<![if !vml]>
<![endif]>
Leeds United 1975-76
Back Row: Jimmy Armfield (Manager), Duncan McKenzie, Joe Jordan, Gordon McQueen,
David Harvey, David Stewart, Paul Madeley, Norman Hunter, Paul Reaney.
Front Row: Terry Yorath, Frank Gray, Eddie Gray, Peter Lorimer, Trevor Cherry, Billy Bremner,
Allan Clarke.
<![if !vml]>
<![endif]>
Everton 1975-76
Players:
<![if !vml]>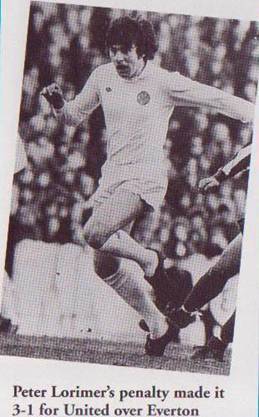 <![endif]>††† <![if !vml]>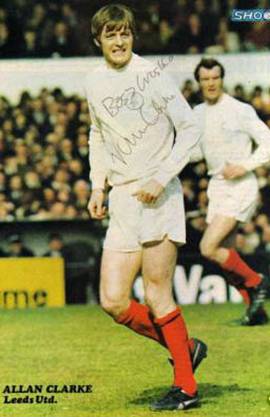 <![endif]>††††<![if !vml]>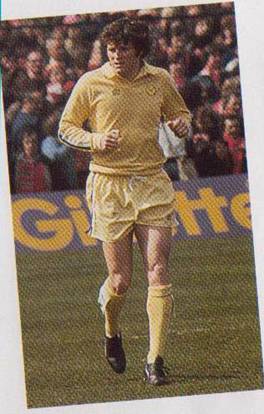 <![endif]>
†Peter Lorimer (2 , 1 pen)†††††††††††††††††††††††††† Allan Clarke (2)††††††††††††††††††††††††††††††††††††††††††† and Eddie Gray scored for Leeds†††
<![if !vml]>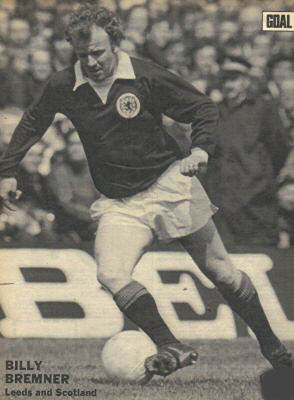 <![endif]>†<![if !vml]>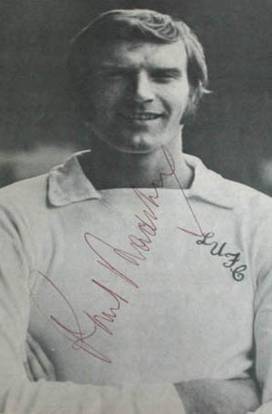 <![endif]>†<![if !vml]>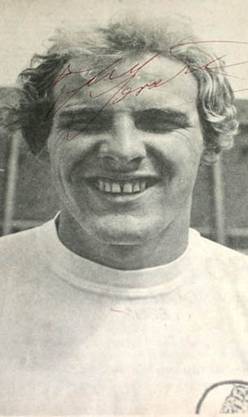 <![endif]>†
†Billy Bremner Paul Madeley and Terry Yorath passed fitness tests to play†† ††††††††††††††††††††††††††††††††††††††††††††††††††††††††††††††††††††
<![if !vml]>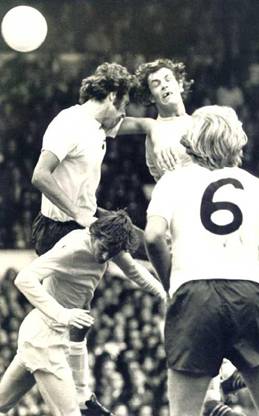 <![endif]>††† <![if !vml]>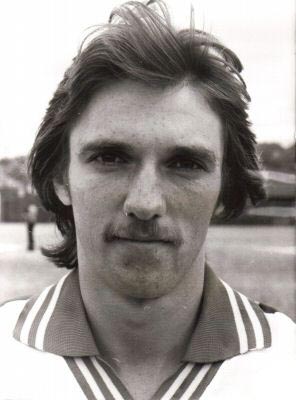 <![endif]>††††††††††††††††<![if !vml]>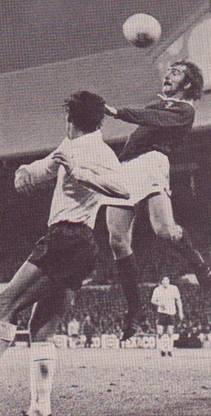 <![endif]>†††††††††††††††††††
Joe Jordan came on as substitute†††††††††††† Carl Harris did not play as substitute††††††††††††††††††††††† Steve Seargeant deflected Unitedís first goal
<![if !vml]>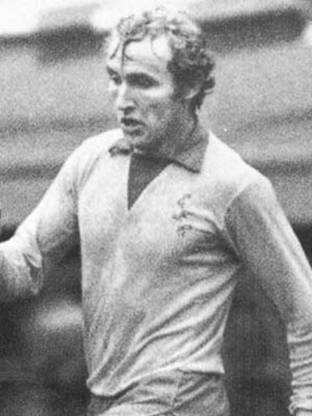 <![endif]>†††††† <![if !vml]>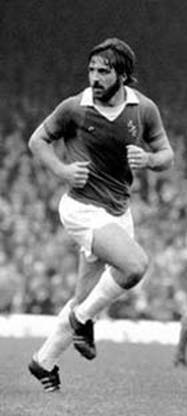 <![endif]>†††††††††<![if !vml]>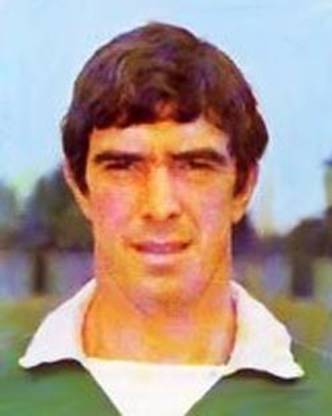 <![endif]>
Dave Clements scored from the spot and Bob Latchford also scored for Everton†††††††† Bryan Hamilton debuted for Everton