<![if !vml]>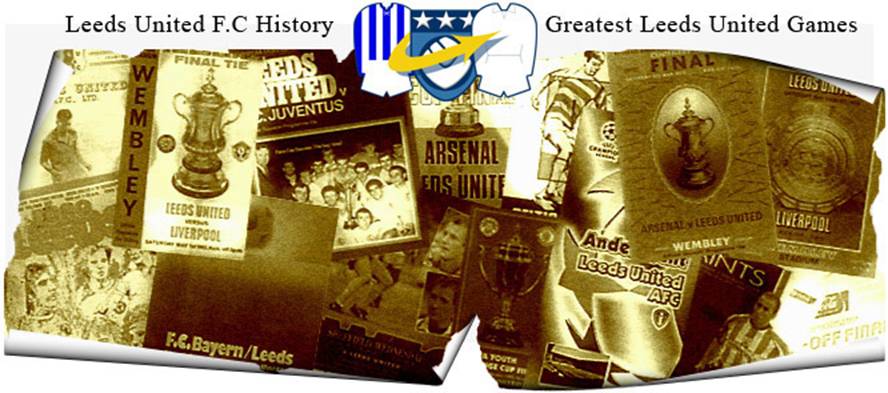 <![endif]>
Date: Tuesday, 29th September 1998.
Venue: Estadio dos Barreiros, Funchal, Madiera.
Competition: UEFA Cup, First Round, Second Leg.
Score: CS Maritimo 1 Leeds United 0.
Scorers: CS Maritimo: Soares. Leeds United: Nil.
Attendance: 10,000.
Teams:
<![if !vml]>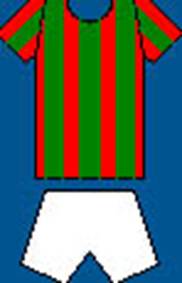 <![endif]><![if !vml]>

<![endif]>
CS Maritimo: Van Der Straeten; Oscar, Jorge, Soares, J. Silva; Eusebio, Lopez (P. Antonio), M. Antonio, Gama (Cruz); Jokanovic (P. Silva), Bunbury.
<![if !vml]>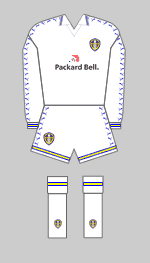 <![endif]><![if !vml]>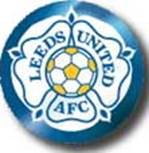 <![endif]>
Leeds United: Martyn; Hiden, Molenaar, Radebe, Harte; Halle, Hopkin (Granville), Haaland, Bowyer (Wijnhard), Kewell (Sharpe); Hasselbaink.
Referee: Fritz Stuchlich (Austria).
Somehow the Leeds United players managed to stage a drama in Madeira to match their managerial merry-go-round. In what was to be George Grahamís last match in charge as Leeds United Manager before his defection to Tottenham Hotspur, Leeds won a nerve-jangling penalty shoot-out to defeat Maritimo. There had been enormous speculation that Graham wanted to return to London for personal reasons and that the White Hart Lane club were on the lookout for a replacement for Christian Gross as Manager. The media had been quick to put the pieces together and the build up to Unitedís match with Maritimo was dominated by ĎGraham for Spursí stories.
Lee Sharpe had had little to shout about in the year long lay-off he had been forced to endure, but the talented winger hit the headlines in this game when he clinched Unitedís place in the Second Round of the UEFA Cup. The £4.5million winger had displayed his penalty-saving prowess in pre-match training, by making several saves but it was his ability to cope with the pressure of taking a crucial penalty when he coolly stroked home the spot-kick that gave United an unbeatable 4-1 lead in the penalty shoot-out that gave him the cause for his and Unitedís celebrations. There was a celebration too for Danny Granville who like Lee Sharpe had been plagued with injuries since joining Leeds from Chelsea the previous summer for £1.3 million. He came on in the final minute of extra time, but didnít get a kick and it was he who scored with his first kick as he slotted the third Leeds penalty in the shoot-out.
On a steamy night in the foothills of Funchal, the Madeiran capital, the match kicked off late to accommodate Portuguese Television. United came into the tie with a slender one goal advantage from the Elland Road Leg and George Graham came to defend it, leaving out Clyde Wijnhard and including Gunnar Halle alongside Alfie Haaland, David Hopkin, Lee Bowyer and Harry Kewell in midfield with Jimmy-Floyd Hasselbaink as the lone striker. Lucas Radebe and Robert Molenaar were in great form in central defence and the Maritimo attack got nowhere until Maritimoís ex-Benfica defender Jorge Soares headed his team level on the stroke of half-time, following a free-kick, to send the home supporters wild with delight. After seventy-five minutes, with the odds swinging in Maritimoís favour, George Graham sent on Clyde Wijnhard for Lee Bowyer, who had taken a buffeting from the Maritimo midfielders, and pushed him up front with Jimmy-Floyd Hasselbaink to try to win the game for Leeds and get the crucial away goal. A minute later he sent on Lee Sharpe in place of Harry Kewell. The goal did not come and United needed to show all their resilience and were let off the hook when Manuel Cruz blazed a good chance over the bar from twelve yards.
Tension was mounting and Leeds suffered a further blow when Assistant Manager David OíLeary was ordered from the bench by the referee for vigorously protesting against substitute Pedro Antonioís theatrical diving. As time drifted on and a penalty shoot-out was approaching George Graham sent on Danny Granville in place of the injured David Hopkin in the last minute of extra-time, as the game finished with a 1-0 victory to Maritimo and the two sides locked on a 1-1 aggregate result. The game now had to go into a penalty shoot out.
There was booing from the terraces as Alfie Haaland took the first kick of the shoot out but it didnít bother him as he drilled home the spot-kick. Alex Bunbury scored Maritimoís first before Ian Harte made it 2-1 in Unitedís favour. Paulo Sergio Da Silvaís kick hit the crossbar and Danny Granville gave United a 3-1 advantage. Jorge Soares could not repeat his goal-scoring effort as he shot wide and Lee Sharpe made no mistake with his left foot to send United through to the next round with a 4-1 margin in the shoot-out and Manager George Graham was able to celebrate his last game in charge of Leeds United with a victory.
<![if !vml]>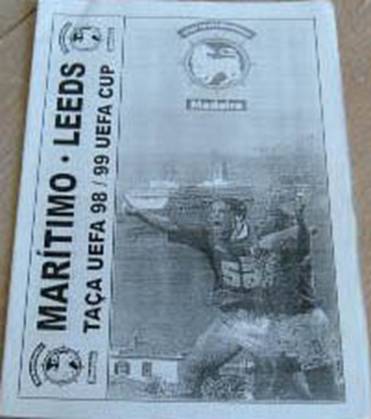 <![endif]>†<![if !vml]>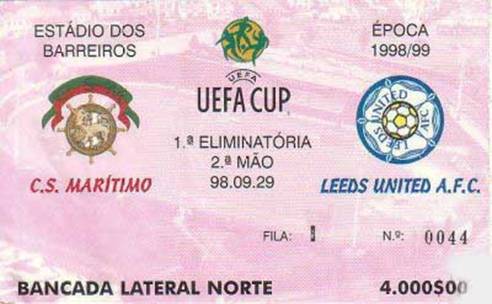 <![endif]>
Match Action:
<![if !vml]>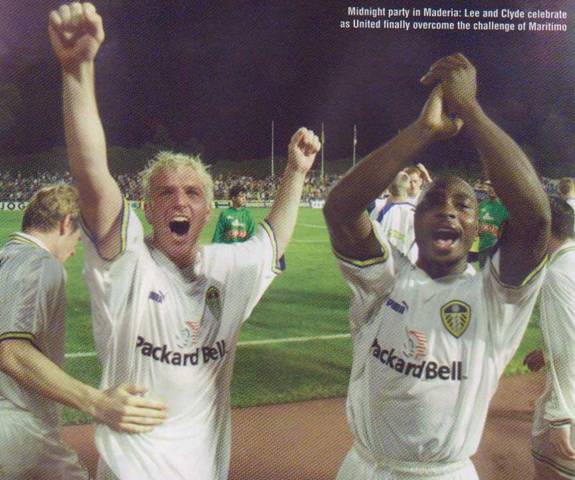 <![endif]>††††† <![if !vml]>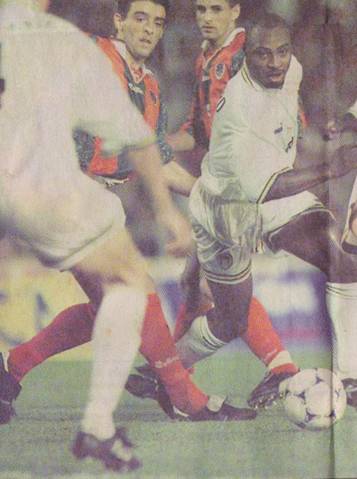 <![endif]>
††††††††††††††††††††††††††††††††††††††††††††††††††††††††††††††††††††††††††††††††††††††††††††††††††††††††††††††††††††††††††††††††††††††††††††††††††††††† Clyde Wijnhard cuts through the defence
<![if !vml]>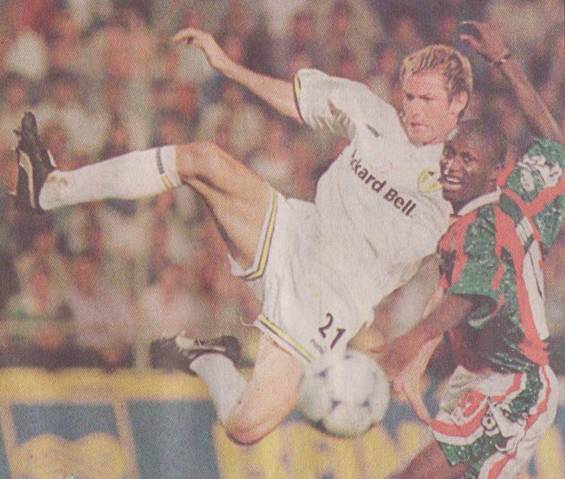 <![endif]>†††††††† <![if !vml]>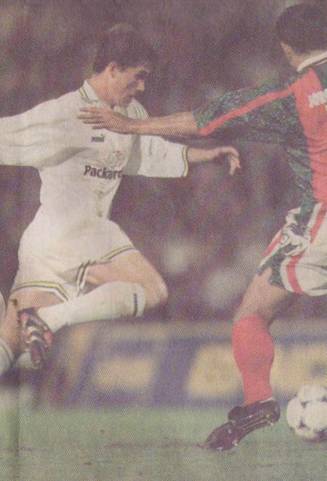 <![endif]>†
Martin Hiden flies high to win the ball†††††††††††††††††††††††††††††††††††††††††††††††††††††††††††††††††††††††††††††††††††††††† Harry Kewell flies past Carlos Jorge††††††††††††
<![if !vml]>
<![endif]>††††† <![if !vml]>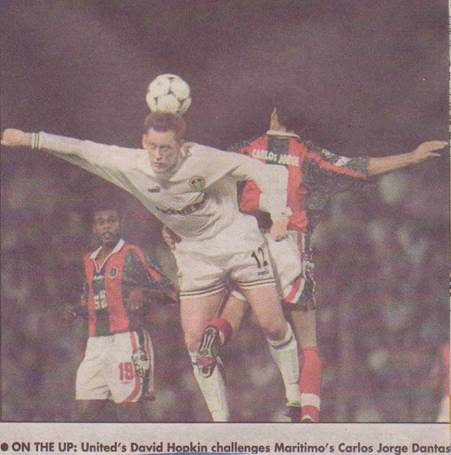 <![endif]>†
Jimmy-Floyd Hasselbaink is challenged by Carlos Jorge
Players:
<![if !vml]>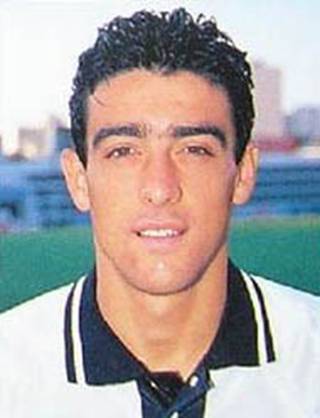 <![endif]>†<![if !vml]>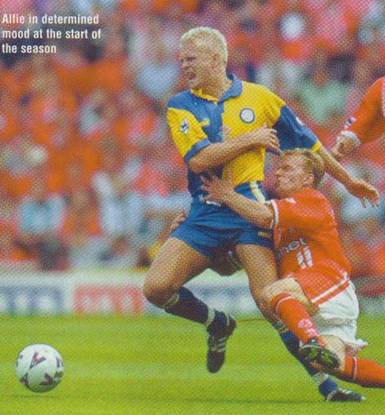 <![endif]>†<![if !vml]>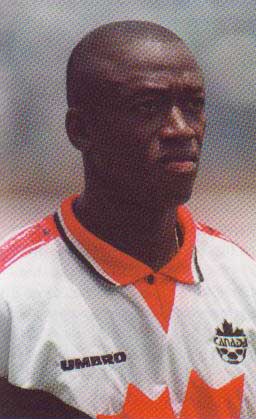 <![endif]>
Jorge Soares scored the only goal of the game††††† In the shoot out, Alf-Inge Haaland scored the first†††††††††††† Alex Bunbury made it 1-1
<![if !vml]>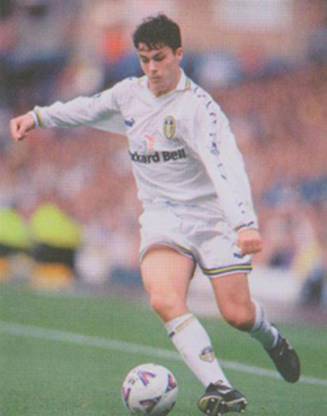 <![endif]>†††††† <![if !vml]>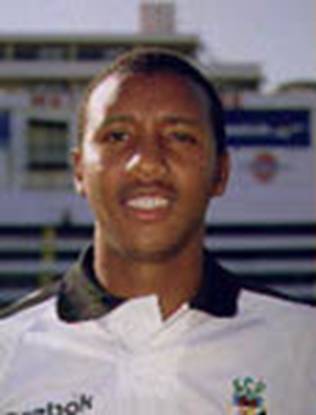 <![endif]>†††††††<![if !vml]>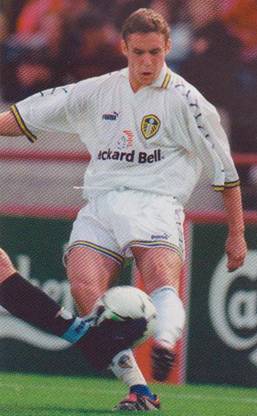 <![endif]>
Ian Harte made no mistake and it was 2-1††††††††††††††† Paulo Sergio Da Silva hit the bar but missed††††††††††† Danny Granville scored with his
†††††††††††††††††††††††††††††††††††††††††††††††††††††††††††††††††††††††††††††††††††††††††††††††††††††††††††††††††††††††††††††††††††††††††††††††††††††††††††††††††††††††††† first kick 3-1
<![if !vml]>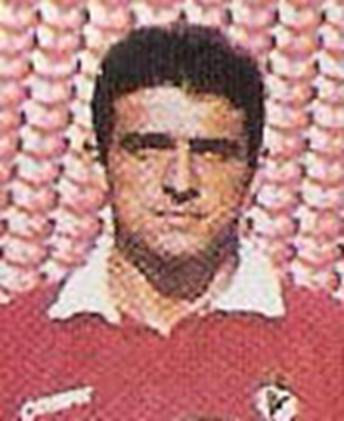 <![endif]>†††††††† <![if !vml]>
<![endif]>††††††††††††<![if !vml]>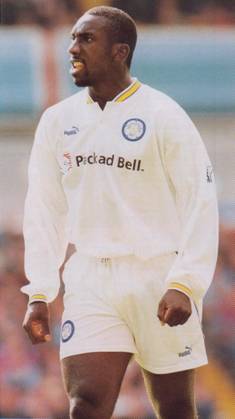 <![endif]>
Jorge Soares shot wide so it remained 3-1†††††††††††††††††††††††††† Lee Sharpe became the hero by††††††††††††††††††††††††††††† Jimmy Floyd Hasselbaink was
††††††††††††††††††††††††††††††††††††††††††††††††††††††††††††††††††††††††††††††††††††††††††††††† making it 4-1†††††††† †††††††††††††††††††††††††††††††††††††††††††††††††††††the lone striker
<![if !vml]>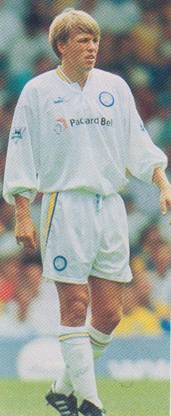 <![endif]>†<![if !vml]>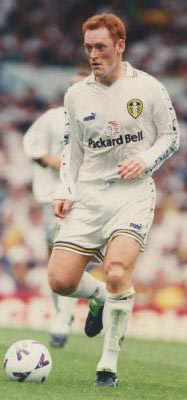 <![endif]>†<![if !vml]>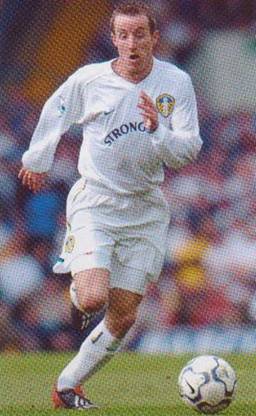 <![endif]>†<![if !vml]>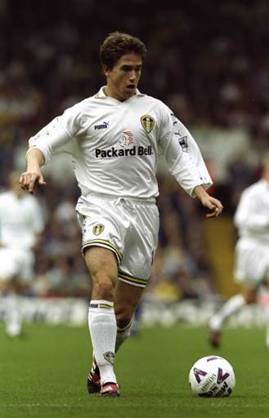 <![endif]>†
Gunnar Halle, David Hopkin with Alf-Inge Haaland were joined by Lee Bowyer and Harry Kewell to form a five-man midfield
<![if !vml]>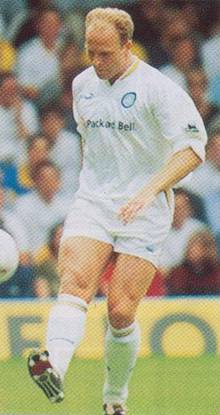 <![endif]>†<![if !vml]>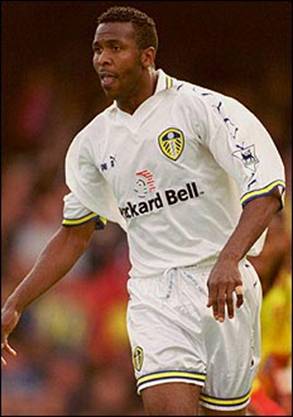 <![endif]>
Robert Molenaar and Lucas Radebe were in great form in central defence