<![if !vml]>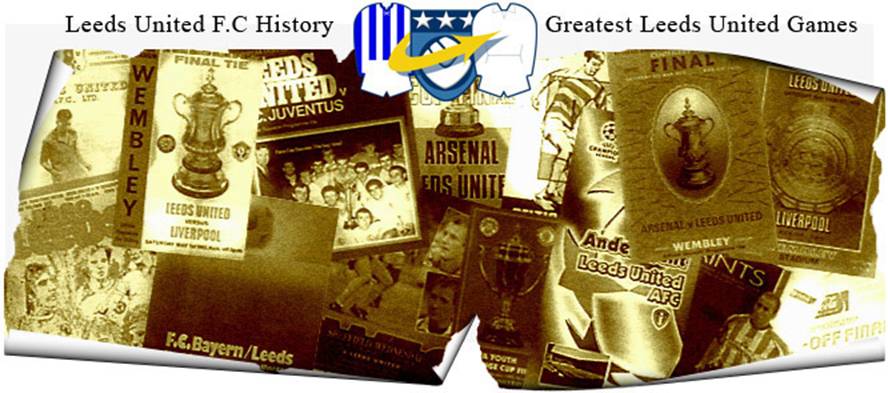 <![endif]>
Date: Saturday, 29th September 1990.
Venue: Elland Road, Leeds.
Competition: First Division.
Score: Leeds United 2 Arsenal 2
Scorers: Leeds United: Chapman, Strachan (pen). Arsenal: Limpar (2).
Attendance: 30,085.
Teams:
<![if !vml]>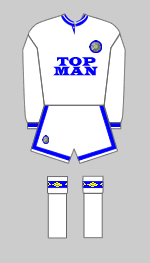 <![endif]><![if !vml]>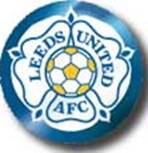 <![endif]>
Leeds United: Lukic; Sterland, Haddock; Batty, Fairclough, Whyte; Strachan, Pearson, Chapman, McAllister, G. Snodin (Speed). Unused Sub: Kamara.
<![if !vml]>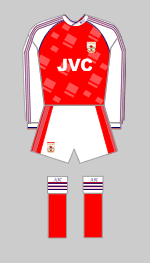 <![endif]><![if !vml]>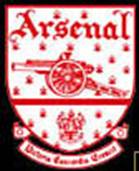 <![endif]>
Arsenal: Seaman; Dixon, Winterburn (Hillier); Jonsson, Bould, Adams; Rocastle, Davis, Smith, Merson (Groves), Limpar.
Referee: Mr J. Lloyd (Wrexham).
In the 1990/91 season, the two sides must have been fed up of the sight of each other as they met on no fewer than six occasions. Four of those meetings were in the FA Cup, when their Fourth Round tie went to three replays before the more experienced Gunners finally went through. There was no indication of the future FA Cup encounters when Arsenal visited Elland Round in late September 1990 in Unitedís first season back with the elite, of which Arsenal were one of the foremost. United had several players in their line-up who had a one time or another been adjudged to be surplus to the Gunnersí requirements. Central defender Chris Whyte, Goalkeeper John Lukic and chief Striker, Lee Chapman.
Lee Chapman had the kind of goal record at Elland Road that most strikers would envy. He scored eighty goals in one hundred and sixty eight starts with United in the three and a half seasons he was with the club. Signed from Nottingham Forest in January 1990 for £400,000 he spearheaded Unitedís chase for promotion from the Second Division scoring many goals with his superb heading ability. With players such as Gordon Strachan and Mel Sterland, and after promotion, Gary McAllister, to supply the ammunition, the goals just kept coming.
The Lincoln-born striker developed quite a liking for putting the ball in the Arsenal net and in twelve games he scored seven goals over the next three years, which was a good success rate against the miserly Arsenal defence of the George Graham era. It may have had something to do with the fact that earlier in his career he left Stoke City, where he had risen to prominence, for £500,000 in 1982 and his flourishing reputation suffered a stutter at Highbury and after an inconspicuous stay of less than two years he was off-loaded to Sunderland for £100,000 and it was not until he joined up with Howard Wilkinson at Sheffield Wednesday in 1984 that he regained his true scoring form. He later enjoyed success at Nottingham Forest before moving on to Leeds and the most enjoyable period of his career.
One of those goals he scored against Arsenal was in the 2-2 draw between the clubs in late September 1990, in a game that Leeds were guilty of not playing to the whistle. Rather than play to the whistle they had relied on the linesmanís flag on the assumption that the raised flag would bring a halt to the proceedings. It proved false and fatal and cost United a goal in the fortieth minute when the referee over-ruled the linesman as David Batty had played the ball back to Anders Limpar and therefore he could not have been offside.
While the decision angered United on video evidence the referee was proven correct, and United who had looked the better team to that point, fought back and gained a creditable draw against a side generally rated as the second best in the country. The Gunners were unbeaten in eight League and Cup games, five of which had been away, so, considering the circumstances of the opening Arsenal goal, United fully deserved at least the draw they eventually had to settle for. United outran and outplayed their more highly rated rivals for the first twenty-five minutes, when they served up some highly entertaining and skillful football that was rewarded by an eighth minute goal.
Glynn Snodinís doggedness in midfield won him possession from Siggi Jonsson and when he released Gary McAllister, the Scottish international fired across a low centre that deflected off defender Steve Bould and seemed about to drop over the line but Chapman arrived on the scene and made sure. Not one of Chapmanís more memorable goals, but important never-the-less, and whatever the contentions about Anders Limparís fortieth minute goal, it stood despite a desperate attempt to kick the ball clear by Mel Sterland.
While United had done enough in the first half to have gone to the break in the lead, they had to be content with the 1-1 score-line. Spurred on by the midfield promptings of David Batty, Gordon Strachan and Gary McAllister, United posed many questions for Arsenal. They went close to regaining the lead when Chris Whyte hit a shot against the woodwork early in the second half but then suffered another set-back when Anders Limpar scored again five minutes into the second half, following some excellent play by full-back Lee Dixon and Paul Merson. It shocked United but, inspired by Gordon Strachan, they fought back and when the referee awarded them a penalty for Gary McAllister having his shirt tugged by Jonsson, it was Strachan who duly hammered home an excellent spot-kick to earn United a fully deserved equaliser.
<![if !vml]>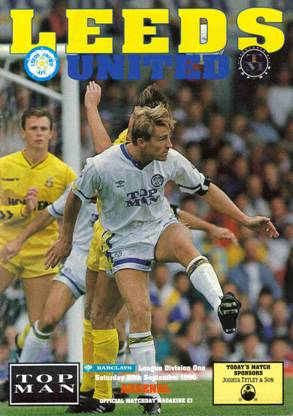 <![endif]>†<![if !vml]>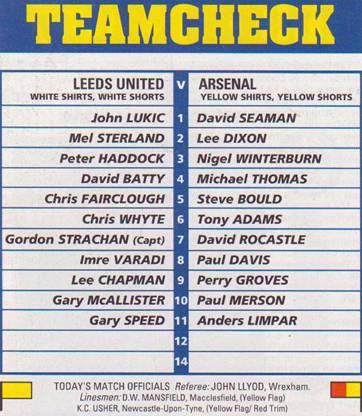 <![endif]>†
<![if !vml]>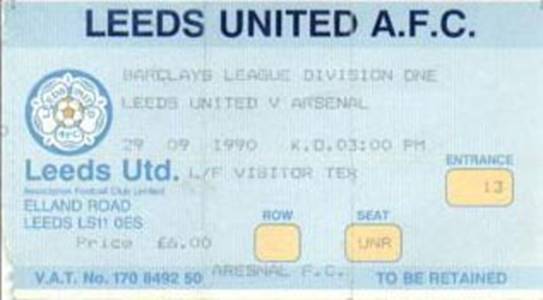 <![endif]>
Match Action:
<![if !vml]>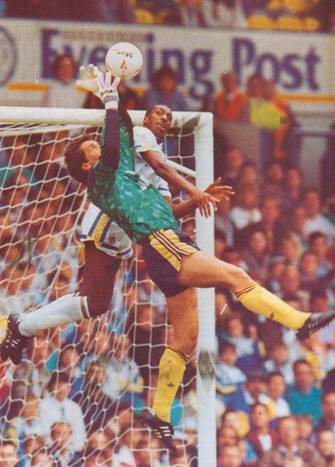 <![endif]>† <![if !vml]>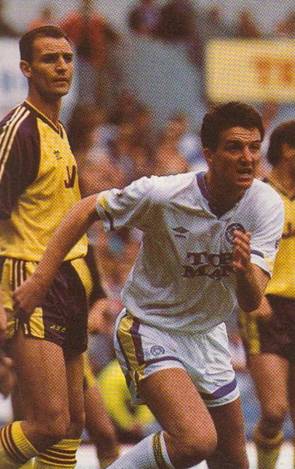 <![endif]>††<![if !vml]>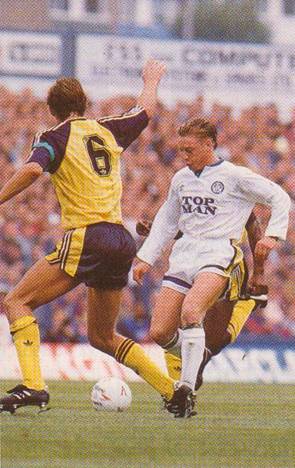 <![endif]>
<![if !vml]>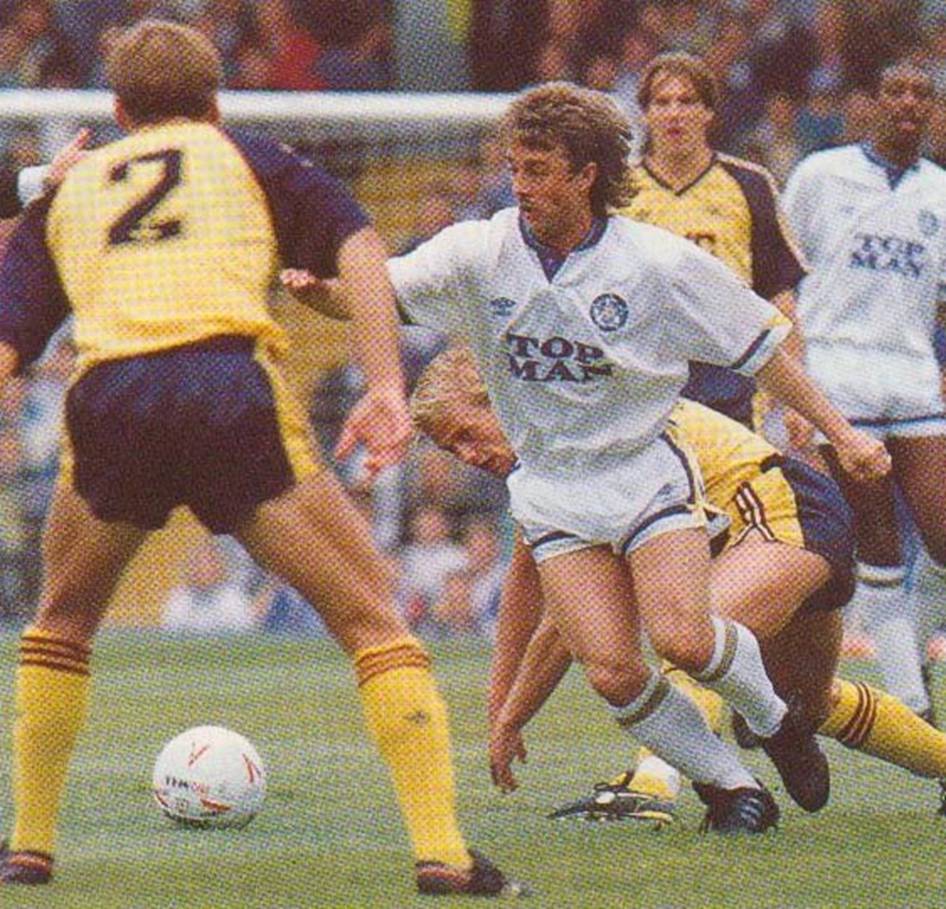 <![endif]>†<![if !vml]>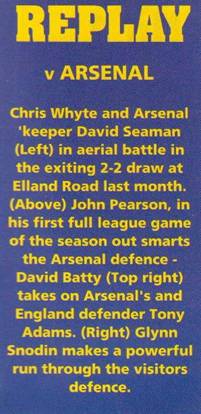 <![endif]>
Teams:
<![if !vml]>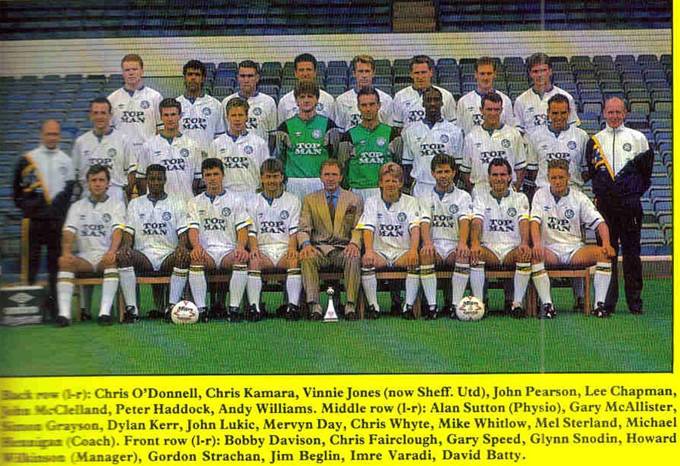 <![endif]>
<![if !vml]>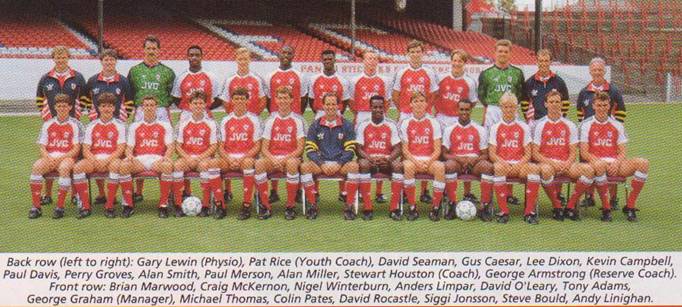 <![endif]>
Players:
<![if !vml]>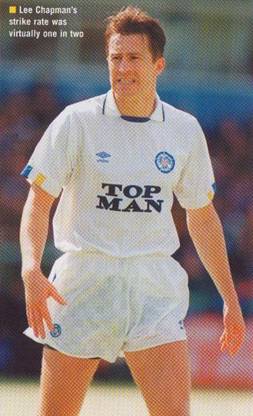 <![endif]>†<![if !vml]>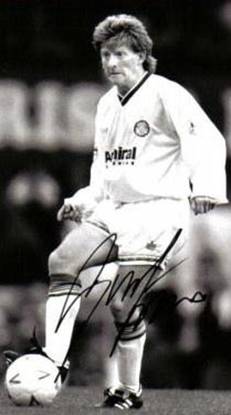 <![endif]>†† <![if !vml]>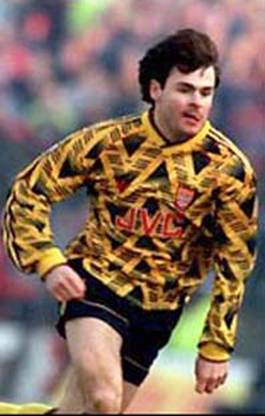 <![endif]>†††<![if !vml]>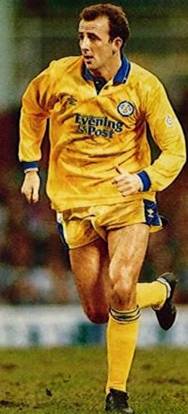 <![endif]>
†Leeds scorers were Lee Chapman and Gordon Strachan (penalty)††††††† ††††††Anders Limpar scored both Arsenal goals Gary McAllister and
††††††††††††††††††††††††††††††††† ††††††††††††††††††††††††††††††††††††††††††††††††††††††††††††††††††††††††††††††††††††††††††††
<![if !vml]>
<![endif]>† <![if !vml]>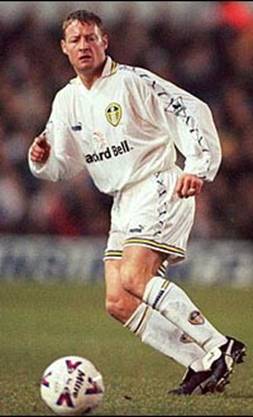 <![endif]>††<![if !vml]>
<![endif]>††<![if !vml]>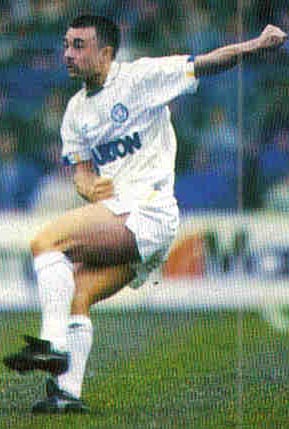 <![endif]>
Mel Sterland supplied††† David Battyís poor pass caused†††††††††††† Chris Whyte hit the woodwork†††††††††† Glynn Snodinís good work resulted in
Chapman†††††††††††††††††††††††† the first goal†††††††††††††††††††††††††††††††††††††††††††††††††††††††††††††††††††††††††††††††††††††††††††††††††††††††††† the Leeds first goal
<![if !vml]>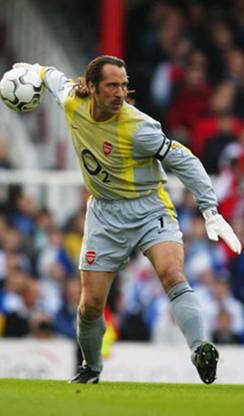 <![endif]>††††††††††††† <![if !vml]>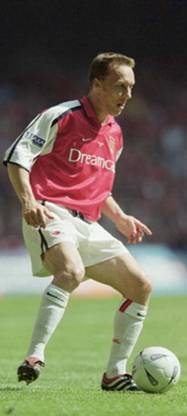 <![endif]>†<![if !vml]>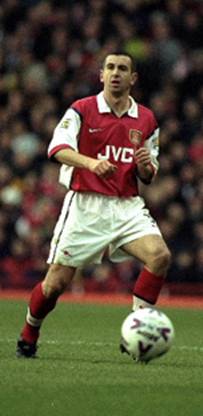 <![endif]>††††††††††††††<![if !vml]>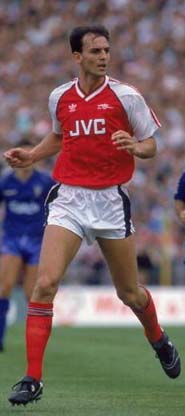 <![endif]>
Ex-Leeds Reserve David Seaman kept goal†† Lee Dixon and Nigel Winterburn were the full-backs††††††††††††††††† Central defence was Steve Bould
<![if !vml]>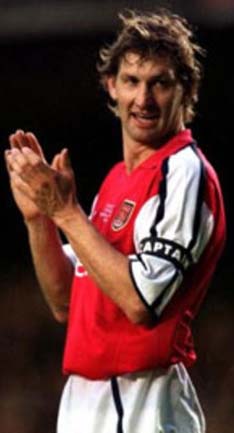 <![endif]>†† <![if !vml]>
<![endif]>†<![if !vml]>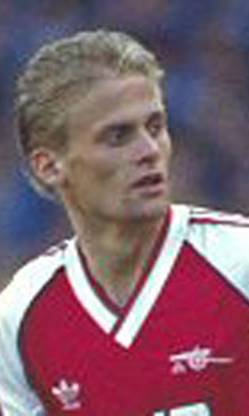 <![endif]>†<![if !vml]>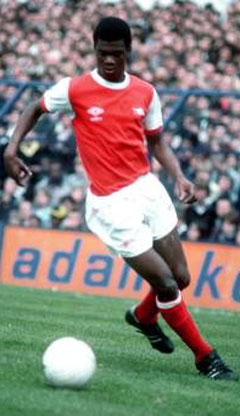 <![endif]>†
and Tony Adams†††††††††††††††††††††††††† ††††Future Leeds player David Rocastle, Siggi Jonsson and Paul Davis formed the midfield with Anders Limpar††††††††
††††††††††††††††††††††††††
<![if !vml]>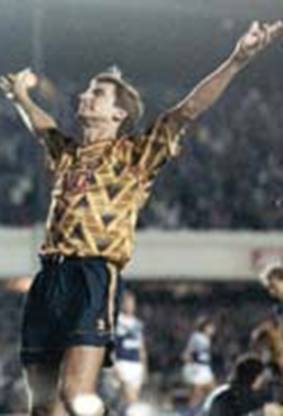 <![endif]>†<![if !vml]>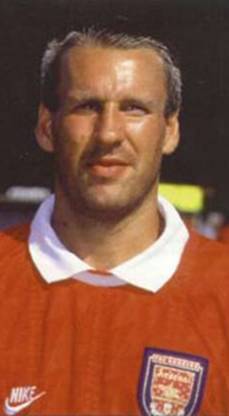 <![endif]>†<![if !vml]>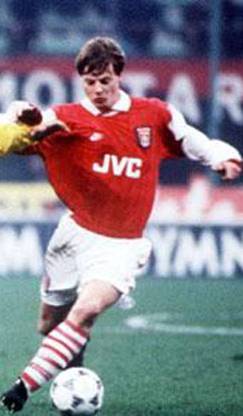 <![endif]>††<![if !vml]>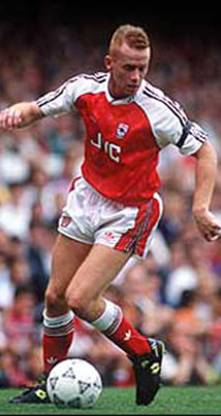 <![endif]>
Alan Smith and Paul Merson were the Arsenal strike force. David Hillier and Perry Groves were the substitutes for Winterburn and Merson