<![if !vml]>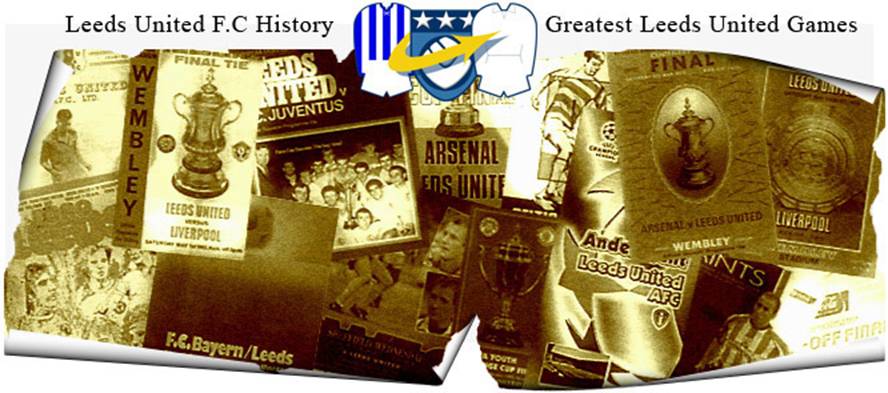 <![endif]>
Date: Wednesday, 29th April 1970.
Venue: Old Trafford, Manchester.
Competition: FA Cup Final Replay.
Score: Chelsea 2 Leeds United 1
Scorers: Chelsea: Osgood, Webb. Leeds United: Jones.
Attendance: 62,078 (Receipts £88,495).
Teams:
 <![if !vml]>
<![endif]> <![if !vml]>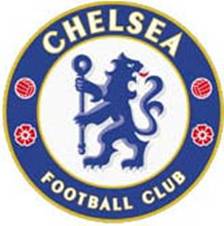 <![endif]>
Chelsea: Bonetti; Harris, McCreadie; Hollins, Dempsey, Webb; Baldwin, Cooke, Osgood (Hinton), Hutchinson, Houseman.
<![if !vml]>
<![endif]><![if !vml]>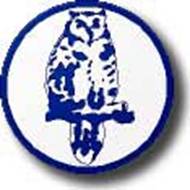 <![endif]>
Leeds United: Harvey; Madeley, Cooper; Bremner, Charlton, Hunter; Lorimer, Clarke, Jones, Giles, Gray. Unused Sub: Bates
Referee: Mr E. T. Jennings (Stourbridge, Worcestershire).
United ended a magnificent season with nothing to show for it as Chelsea took away the F.A. Cup and left them trophyless. It had been United's sixty-fourth game of a long campaign but once again they could not convert their superiority into goals, despite non-stop pressure in the final period of extra-time. United's rematch with Chelsea at Old Trafford was the last throw of the dice for Don Revie's men to finish with something to show for their season's Herculean efforts. The replay was a much more physical match than the Wembley encounter and although Chelsea were able to curb United's attacking flair, Leeds still looked the classier side. United had paid a big price in their European Cup exit against Celtic at Hampden Park, losing Gary Sprake through injury and so his place went to David Harvey for the Replay with Chelsea.
Unchanged Chelsea were soon driven back as Billy Bremner and Johnny Giles took a grip on midfield and United soon started their catalogue of near misses. After being mesmerised by Eddie Gray's fantastic dribbling and ball skills David Webb was switched with the no-nonsense Ron Harris, who stood on no ceremony with the talented Scotsman and soon had him hobbling. But Mick Jones shaved a post from an Eddie Gray cross. Tempers boiled over when Mick Jones charged into Peter Bonetti, who needed three minutes of treatment to his left knee, while the rest of the Chelsea team made a mass protest to the referee over the incident.
Chelsea seemed to lose their composure for a while as United pushed forward and a desperate Eddie McCreadie cleared from Peter Lorimer before Leeds nosed in front with a superb thirty-fifth minute goal. Allan Clarke beat three men in a mazy midfield run before sending Mick Jones past McCreadie and Dempsey for the centre-forward to beat Bonetti for a brilliant goal. Some of the tackling became fierce, but United maintained their shape and rhythm and seemed to be moving relentlessly towards victory, when Chelsea illustrated their capacity for survival. Like United's opener, it was a goal worthy of a Cup Final. Twelve minutes from time, Charlie Cooke clipped a perfect ball into the penalty area for Peter Osgood to torpedo a fine diving header past David Harvey to force extra-time. Bremner had a furious appeal for a penalty denied as he went tumbling down in the box as the saga moved on into a second period of extra-time.
The thunderous action continued in the final period of extra-time with United still the better side, but for the first time in two hundred and twenty-four minutes of a sizzling Final, Chelsea moved in front. Ian Hutchinson wound up one of his famous long throw-ins from the left, Dempsey flicked the ball on, and David Webb climbed at the far post to head the ball home from close range. It was ironic that the man who should give Chelsea the lead so late in the game was the same man who had endured such a terrible time against the free-running Eddie Gray at Wembley. United dug deep into their reserves of energy and courage to summon up one one big last push to save the game and Chelsea had to defend in depth to try and keep them out as United hammered away at the Blues in the final minutes, but Chelsea, with substitute Marvin Hinton on for Peter Osgood to re-enforce their defence, clung on frantically to wrest the Cup from United's grasp for the first time in their history and United had lost rather than Chelsea had won as they finished the season empty handed, so near and yet so far.
The United players looked shell-shocked after their superb play throughout the season had ended in nothing. However there were words of condolence from Chelsea's John Dempsey, "We feel sorry for Leeds. I hope that they can accept that there is another season starting next August." Once United had digested their disappointment Don Revie and his boys vowed, "We'll be back." They were prophetic words.
<![if !vml]>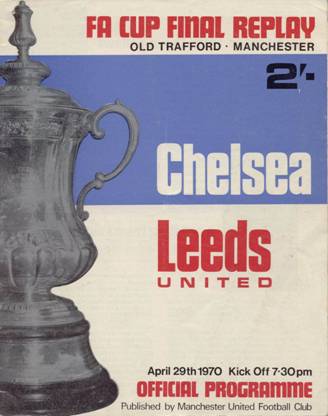 <![endif]> <![if !vml]>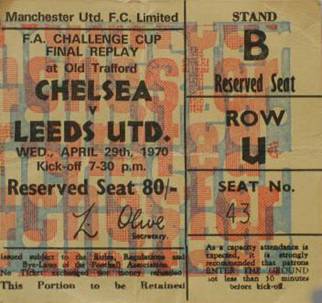 <![endif]>
Match Action:
<![if !vml]>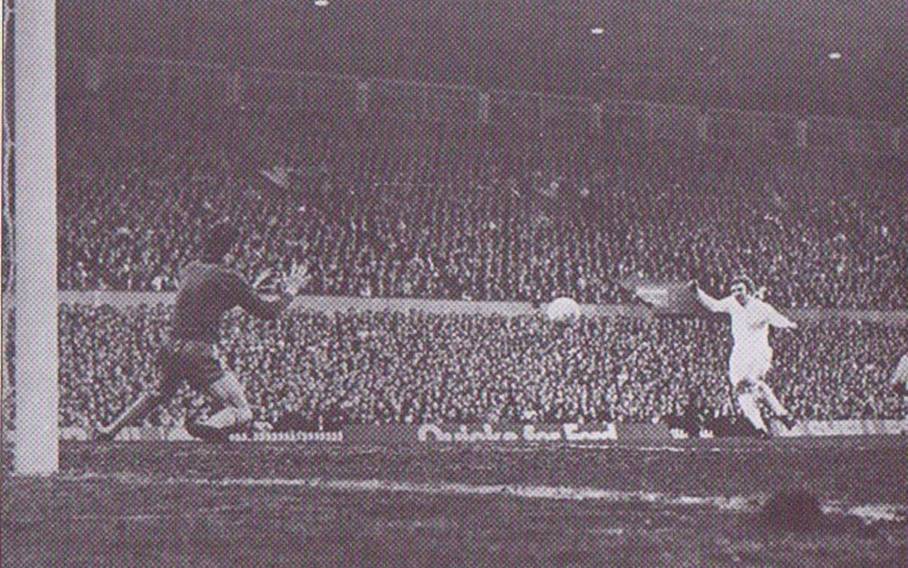 <![endif]>
    Mick Jones beats Peter Bonetti to score the first goal at Old Trafford
<![if !vml]>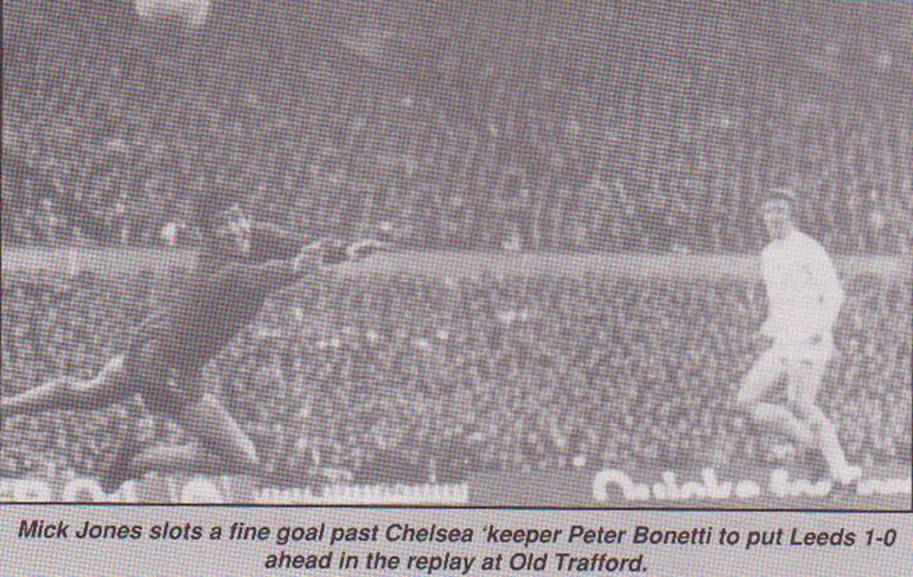 <![endif]> 
<![if !vml]>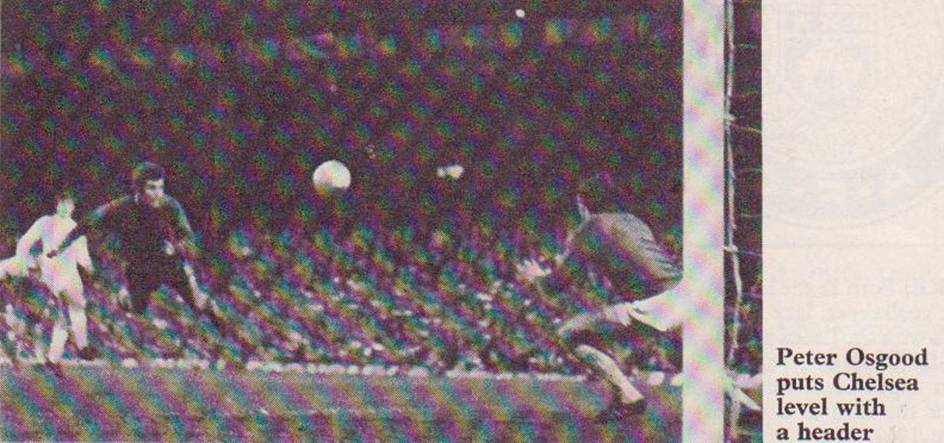 <![endif]>
<![if !vml]>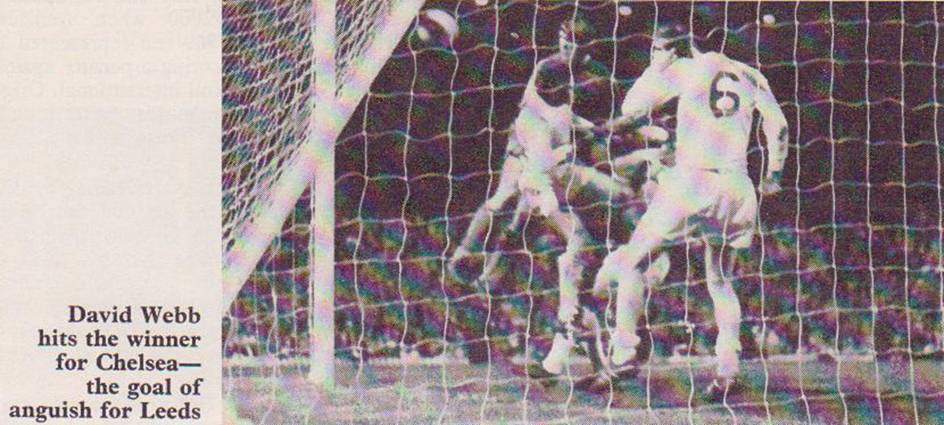 <![endif]>
<![if !vml]>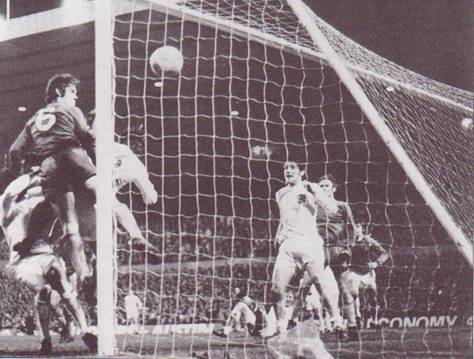 <![endif]>        <![if !vml]>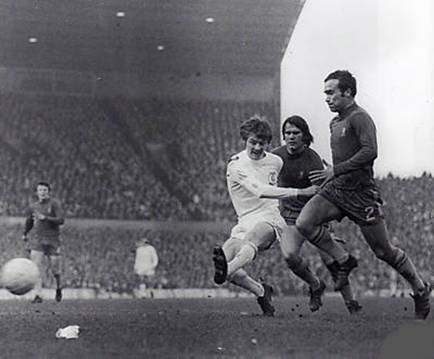 <![endif]>
David Webb scores the Chelsea winner                                                             Allan Clarke gets his shot in as David Webb and Ron Harris chase
<![if !vml]>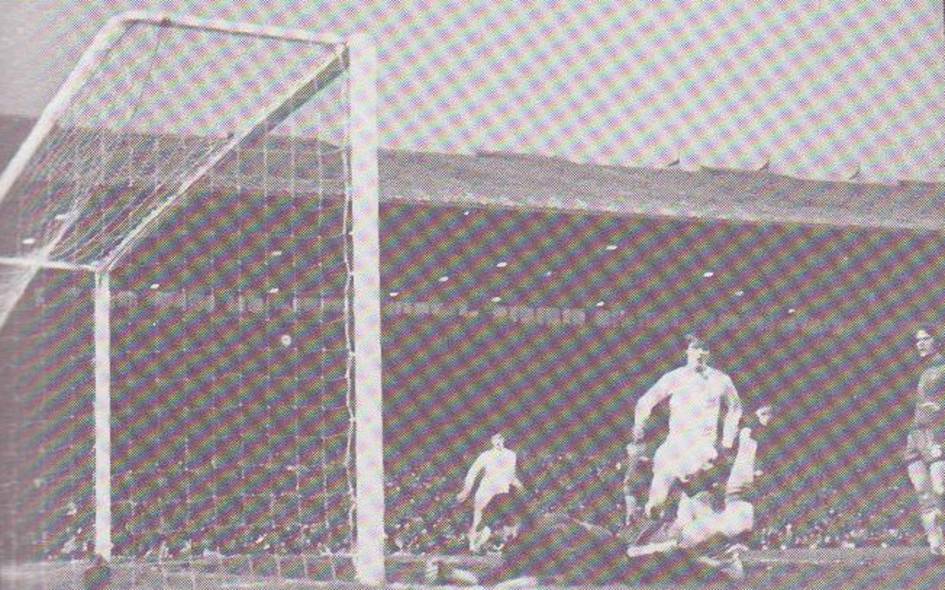 <![endif]>
Bonetti dives at full-stretch to deny Allan Clarke
<![if !vml]>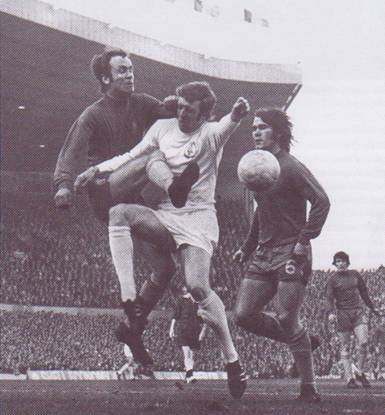 <![endif]>                 <![if !vml]>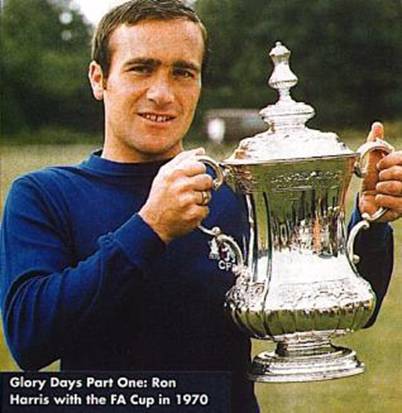 <![endif]>
Mick Jones in a tussle with John Dempsey and David Webb
Teams:
<![if !vml]>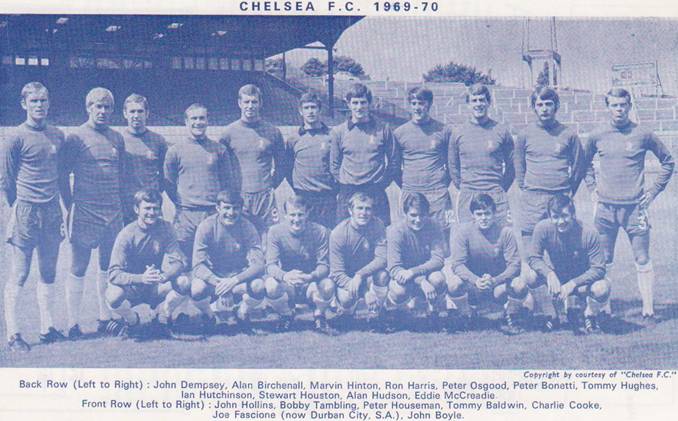 <![endif]>
<![if !vml]>
<![endif]>
Leeds United FA Cup Squad 1969-70:
Back Row: Paul Reaney, Gary Sprake, David Harvey, Terry Cooper.
Middle Row: Billy Bremner, Norman Hunter, Jack Charlton, Paul Madeley, Terry Yorath.
Front Row: Eddie Gray, Peter Lorimer, Johnny Giles, Mick Bates, Allan Clarke, Mick Jones,
Terry Hibbitt, Rod Belfitt.
<![if !vml]>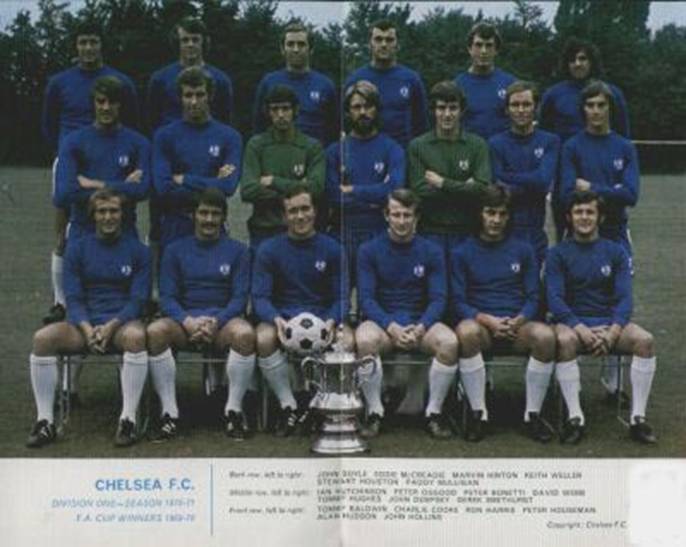 <![endif]>
Players:
<![if !vml]>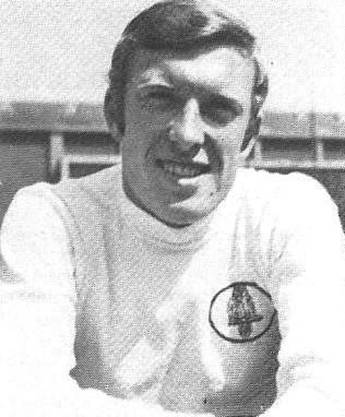 <![endif]>           <![if !vml]>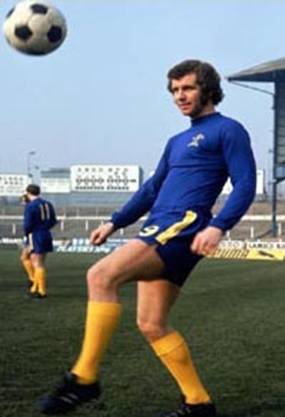 <![endif]>   <![if !vml]>
<![endif]>
Leeds scorer Mick Jones                                                       Chelsea goal-scorers: Peter Osgood and David Webb