<![if !vml]>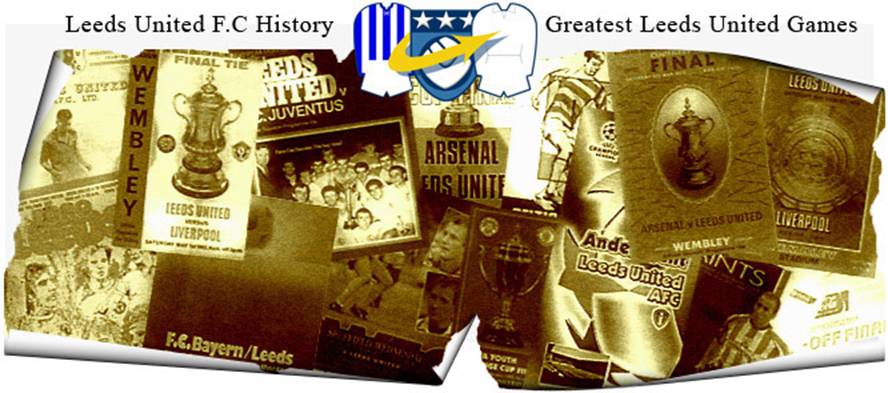 <![endif]>
Date: Thursday, 28th November 2002.
Venue: Estadio La Rosaleda, Malaga, Spain.
Competition: UEFA Cup Third Round First Leg.
Score: Malaga 0 Leeds United 0.
Scorers: Leeds United: Nil. Malaga: Nil.
Attendance: 35,000.
Teams:
<![if !vml]>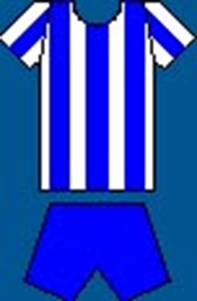 <![endif]><![if !vml]>

<![endif]>
Malaga: Contreras; Roteta, Valcarce, Sanz, Josemi; Iznata (Koke), Romero, Sandro, Manu (Edgar), Musampa; Dely Valdes. Unused Subs: Rojas, Litos, Angel, Leko, Rafa.
<![if !vml]>
<![endif]><![if !vml]>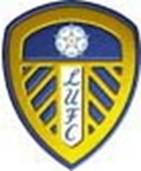 <![endif]>
Leeds United: Robinson; Kelly, Woodgate, Duberry, Harte; Bowyer, Bakke, McPhail, Wilcox; Kewell, Smith. Unused Subs: Bridges, Okon, Burns, Richardson, Kilgallon, Martyn.
Referee: Alfredo Trentalange (Italy).
United's season, and Terry Venables' job, hung in the balance as they headed to the Spanish coastal resort of Malaga. Life at Elland Road had been no holiday for Terry Venables as United's form had dipped alarmingly in the EPL, leaving them hovering above the relegation zone. They went to Spain on the back of a 4-2 home defeat to cellar-dwellers Bolton Wanderers and a 2-0 loss to Tottenham Hotspurs where former Leeds favourite Robbie Keane had scored one of the goals. The Republic of Ireland striker had been sold to Spurs to help reduce the debt that hung over the clubs head, but it was rumoured to be still sinking deeper into debt. Chairman Peter Ridsdale had described the clubs recent results on the playing field as 'unacceptable', but Venables was not allowed to bring in any replacements and had certainly not been helped by an ever-lengthening injury list. The Malaga trip was Venables' first competitive match in Spain since his halcyon days at Barcelona but he had to prepare his side without nine first team squad members, including strikers Mark Viduka and Robbie Fowler, the latter still waiting to make his European debut for Leeds because of injury. The UEFA Cup was providing some relief for United's domestic difficulties, but all was not right in the Leeds camp with Venables fining Olivier Dacourt for critical comments he had made in a French magazine about the United boss.
In the topsy-turvy world of Leeds United anything can happen, but with a bench of Nigel Martyn, Michael Bridges, Paul Okon, Jacob Burns, Frazer Richardson and Matthew Kilgallon and with Michael Duberry replacing Teddy Lucic and Ian Harte replacing Jacob Burns in the run on side, it came as a complete surprise when United turned on an improved fighting performance at Malaga in the UEFA Cup. The hard-fought 0-0 draw left them favourites to progress to the last sixteen of the competition. Jonathan Woodgate was a tower of strength with fine displays from Stephen McPhail and Eirik Bakke in midfield and upfront Alan Smith and Harry Kewell had several close efforts, while there were also world-class saves from Paul Robinson when needed.
Leeds' players produced one of their most spirited displays of the season to ensure there would be no pain in Spain for under fire boss Terry Venables. A week was a long time in football, and that week seemed to have lasted for an eternity already, but, out on the pitch, United were finally able to make the headlines for all the right reasons. Leeds' goalless draw in Malaga's Estadio Rosaleda left them favourites to reach the last sixteen of the UEFA Cup, not bad for a side roundly condemned for their limp display at Tottenham just six days previous. Whereas it was difficult to think of a single player who had shown any kind of stomach for a fight at White Hart Lane, this night's performance was full of the battling qualities so lacking in many of United's showings that season. No challenge was shirked, no quarter was given, and the spirit Terry Venables has always insisted exists within the squad was finally in evidence for all to see.
<![if !supportLineBreakNewLine]>
<![endif]>
Chances were few and far between, but Leeds made a Malaga side, riding high in Spain's Primera Liga, look decidedly ordinary thanks to their determination and old-fashioned hard work. It was gritty rather than pretty, but given the fact Leeds had conceded six goals in their last two games, few would begrudge them that. In Jonathan Woodgate, Leeds had the one player able to stamp his authority on the game and he cemented his reputation as a player of world class. Jonathan Woodgate has been criticised for letting his standards slip in the recent weeks but on the night, when Leeds most needed a leader at the heart of their defence, he delivered in spectacular fashion. Every time the ball was pumped into the box Jonathan Woodgate took responsibility for ensuring that it left just as fast, and his centre-half pairing with the recalled Michael Duberry was one of the big plus points in the night's deserved draw.
<![if !supportLineBreakNewLine]>
<![endif]>
The central midfield pairing of Eirik Bakke and Stephen McPhail was another as the United engine room, overrun so comprehensively against Spurs on the previous Sunday, finally sparked into life. An away goal would have been nice, and Leeds could not afford to be complacent in the return home leg against a Malaga side likely to contain influential front-man Dario Silva, who had missed the game because of a rib injury. European competition had been kind to Leeds in the recent years and a prolonged UEFA Cup run could have provided just the filip the side needed to haul themselves out of the hole they had dug during a disappointing opening third of the season. The focus would shift to off-field matters again as chairman Peter Ridsdale was due to front the club's AGM seeking the re-election he was fully expected to achieve. But at least the fans' flight he had caught immediately after the game would have offered a more pleasant atmosphere than if it had followed some of Leeds' other displays this season.
<![if !supportLineBreakNewLine]>
<![endif]>
That is not to say this was a classic Leeds performance, it wasn't, but it did at least offer some hope for the future. Malaga enjoyed the better of the opening exchanges with Jonathan Woodgate twice forced to make timely interceptions inside his own area, but the first opening fell to Leeds when Fernando Sanz slipped to allow in Harry Kewell, only for the Australian to shoot tamely at goalkeeper Pedro Contreras. The home side continued to press, roared on by a noisy support, and Raul Iznata tested Paul Robinson with a speculative long-range effort. Leeds were looking threatening themselves though, and Alan Smith saw his thirteenth minute shot well saved by Spanish number two Pedro Contreras before narrowly failing to connect to a Harry Kewell cross that flashed across the face of the goalmouth two minutes later. The visitors did not look like a side lacking confidence as they more than matched Malaga throughout the first half, but were thankful for the leniency of Italian referee Alfredo Trentalange ten minutes before the interval.
 
Alan Smith had already been booked by then after a petulant push on Malaga midfielder Marcelo Romero, and the 1,500 or so travelling fans that had made the long trip from Yorkshire were fearing the worst when he lunged at Pedro Contreras. Referee Trentalange raced over as Pedro Contreras fell theatrically to the ground but, thankfully, gave the Leeds striker the benefit of the doubt. There had been no contact, but with Alan Smith's mistimed leap, and the frenzied reaction of the Malaga players that followed it, it might have been interpreted differently by a weaker official.
Both defences dominated proceedings throughout, and Paul Robinson showed why he is in line to become the English number one with the save of the game two minutes after the break. Congo international Kiki Musampa broke down the left flank and rolled a pinpoint pass into the path of the unmarked Julio Dely Valdes. The Panamanian striker did not hit his shot as cleanly as he would have liked, but Paul Robinson was still at full stretch as he clawed the ball away. Chances continued to be at a premium, although Jonathan Woodgate rose well to head an Ian Harte free-kick narrowly over the crossbar on the hour mark. Marcelo Romero flashed a near-post header wide at the other end with Paul Robinson beaten, but Jonathan Woodgate and Michael Duberry marshalled the Leeds backline superbly in a display of calm assurance.
<![if !supportLineBreakNewLine]>
<![endif]>
United survived a late scare when Kiki Musampa's driven cross ricocheted off Ian Harte into the grateful arms of Paul Robinson, but Leeds deservedly kept their first clean sheet for six games. A happy return to Spain for Terry Venables, who still regards the country as his "second home" after spending three years in charge of Barcelona in the 1980s. For once it was nice to be reminded that Leeds United was a football club that plays football, at times that week it had been easy to lose track of what really mattered.
<![if !vml]>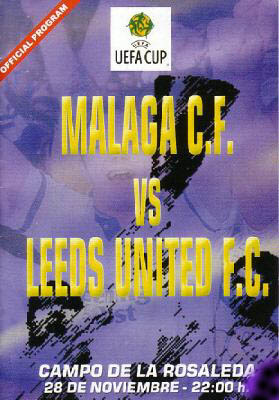 <![endif]> <![if !vml]>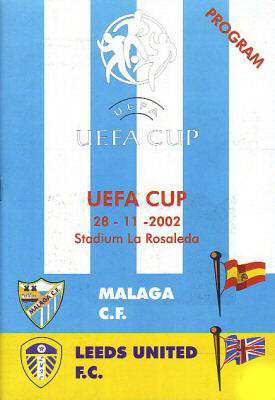 <![endif]> 
<![if !vml]>
<![endif]>
Match Action:
<![if !vml]>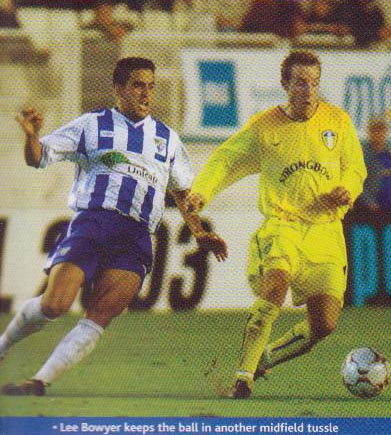 <![endif]>   <![if !vml]>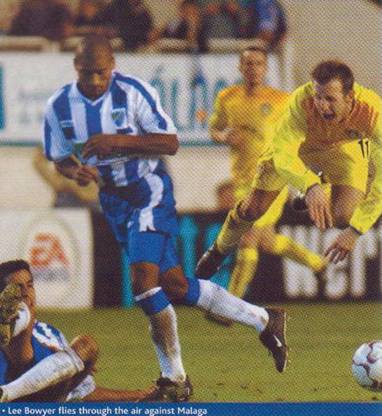 <![endif]> <![if !vml]>
<![endif]>
                                                                                                                                                                                                   Alan Smith on his knees  
<![if !vml]>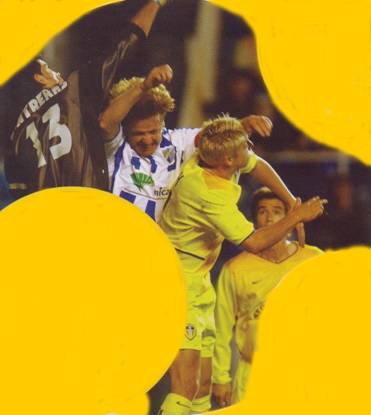 <![endif]>   <![if !vml]>
<![endif]>   <![if !vml]>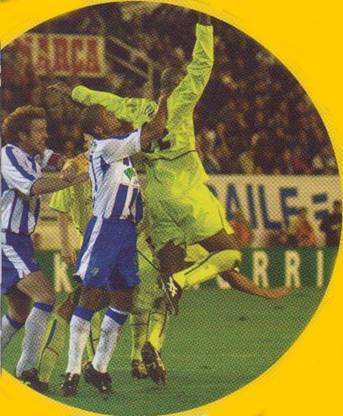 <![endif]>
Alan Smith in aerial combat with Pedro Contreras              Ian Harte beats Manu to                   Michael Duberry is marked by Marcelo
and Mikel Roteta                                                                  a header                                               Romero and Mikel Roteta
<![if !vml]>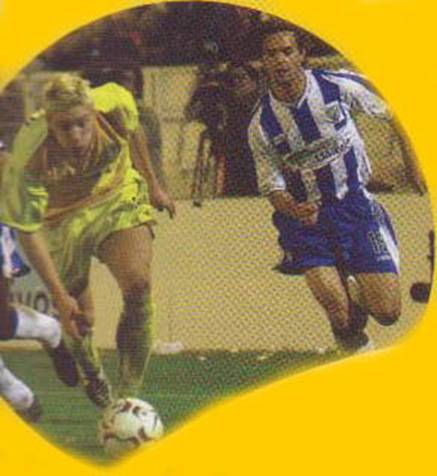 <![endif]>        <![if !vml]>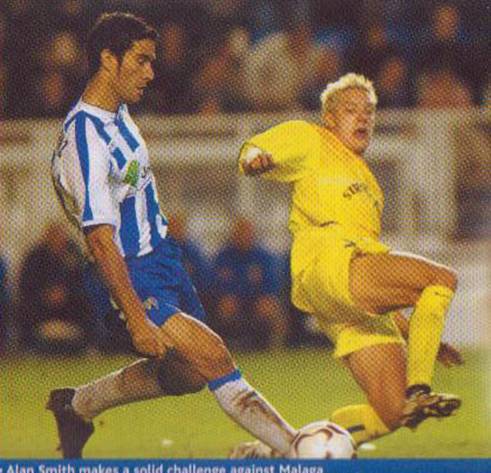 <![endif]>
Alan Smith rounds Vincente Calcarce
<![if !vml]>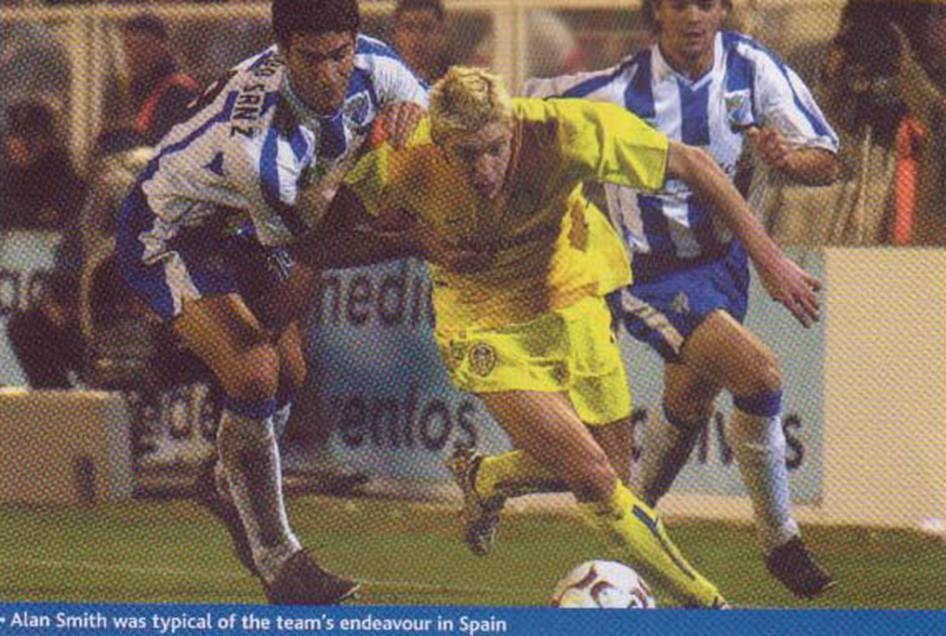 <![endif]> 
<![if !vml]>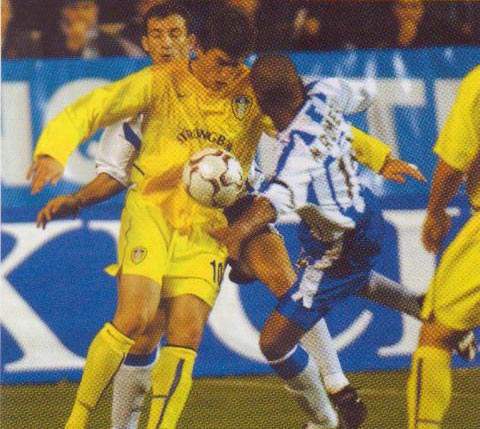 <![endif]>   <![if !vml]>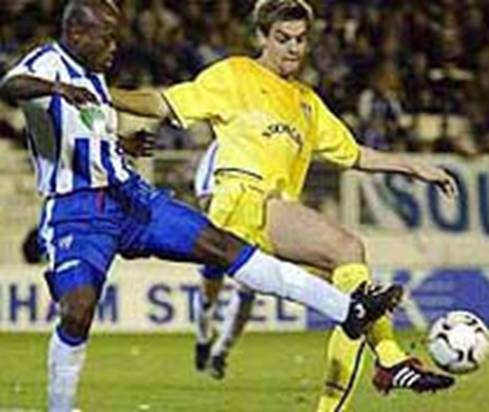 <![endif]>
Harry Kewell takes on Marcelo Romero                                                     Jonathan Woodgate beats Dely Valdes
<![if !vml]>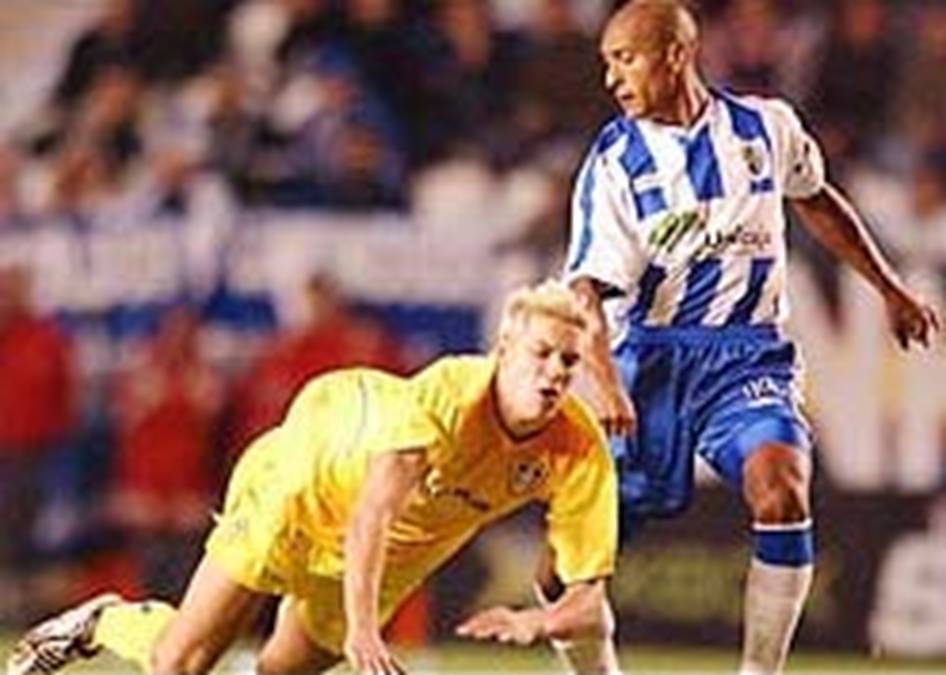 <![endif]>  
Alan Smith goes to ground under Marcelo Romero's challenge                                 
<![if !vml]>
<![endif]>       <![if !vml]>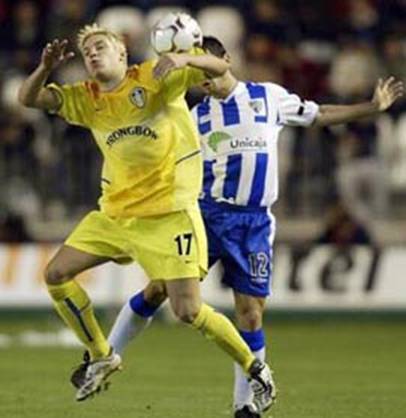 <![endif]>
Marcelo Romero tackles Harry Kewell                                                                         Alan Smith is closely marked                                        
<![if !vml]>
<![endif]>   <![if !vml]>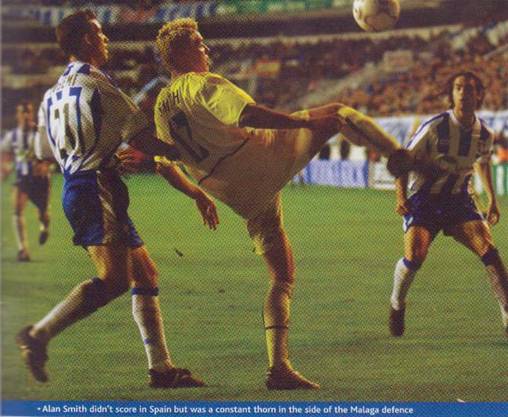 <![endif]>
<![if !vml]>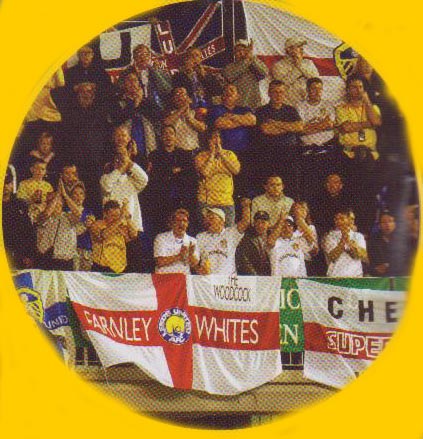 <![endif]>   <![if !vml]>
<![endif]>
United Fans at Malaga                                                                   Alan Smith gets in front of Mikel Roteta
<![if !vml]>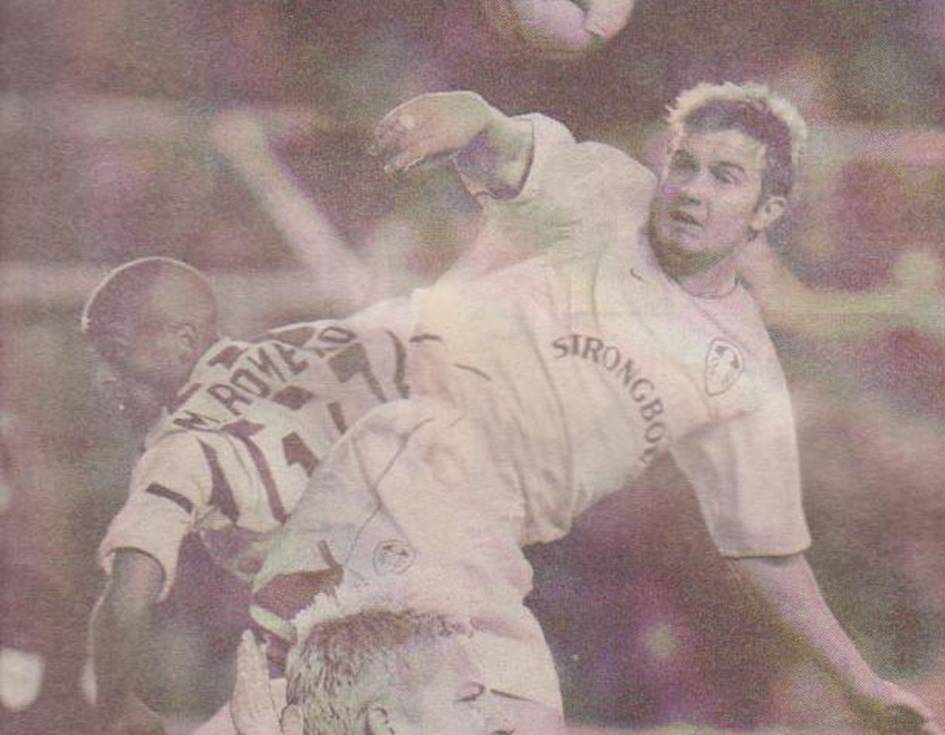 <![endif]> 
Stephen McPhail beats Marcelo Romero
<![if !vml]>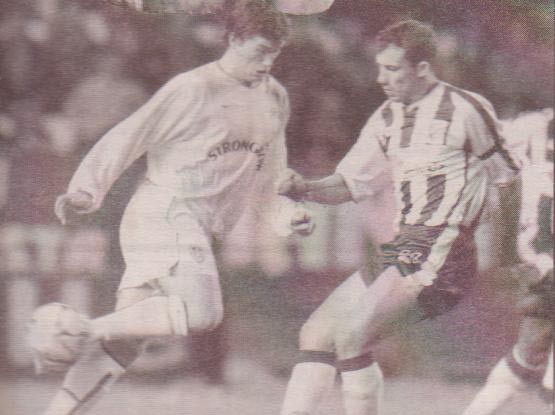 <![endif]> <![if !vml]>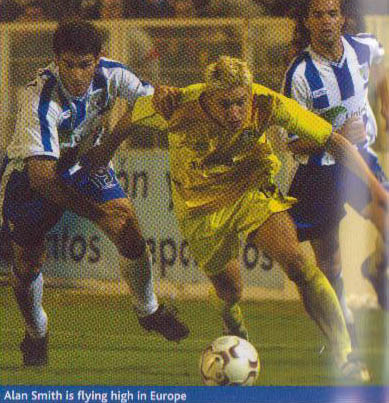 <![endif]>
Harry Kewell uses his skill to beat Josemi
<![if !vml]>
<![endif]> 
Lee Bowyer tackles Vincente Calcarce
<![if !vml]>
<![endif]>
<![if !vml]>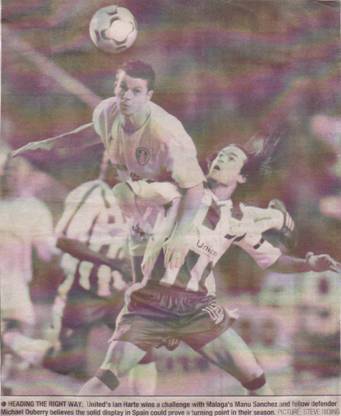 <![endif]> <![if !vml]>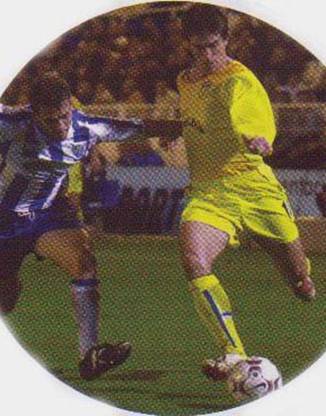 <![endif]> <![if !vml]>
<![endif]>
                                                                                       Harry Kewell rounds Raul Iznata
Players:
<![if !vml]>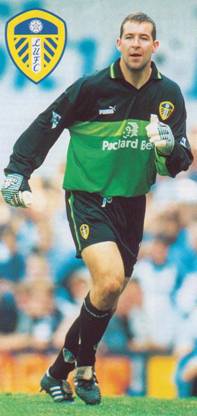 <![endif]> <![if !vml]>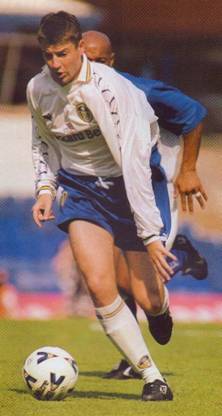 <![endif]> <![if !vml]>
<![endif]>  <![if !vml]>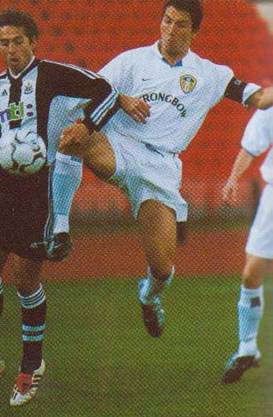 <![endif]>
                                  The Leeds bench was Nigel Martyn, Michael Bridges, Paul Okon, Jacob Burns
<![if !vml]>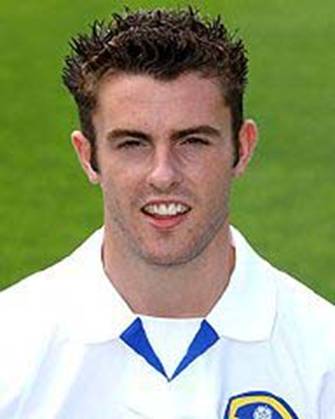 <![endif]>  <![if !vml]>
<![endif]>         <![if !vml]>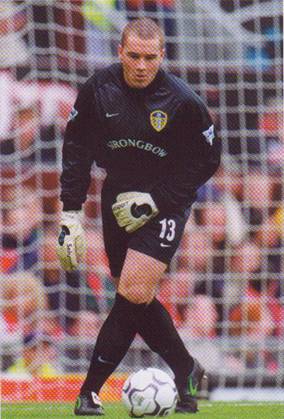 <![endif]>
Frazer Richardson and Matthew Kilgallon                                                                                                  Paul Robinson was tested
<![if !vml]>
<![endif]> <![if !vml]>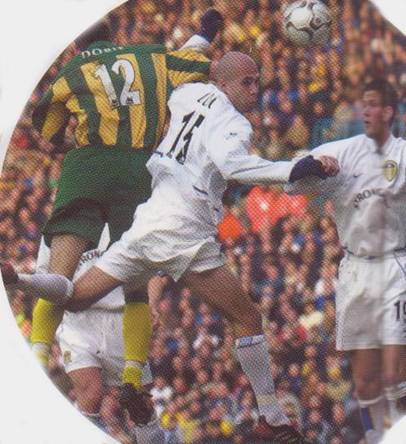 <![endif]>   <![if !vml]>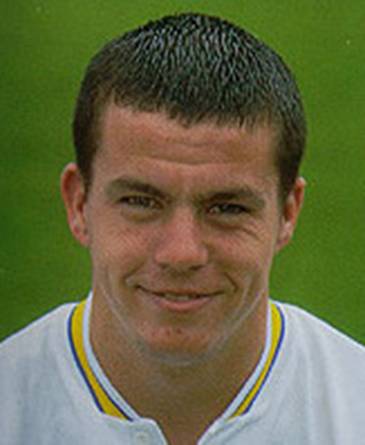 <![endif]> 
                 Michael Duberry replaced Teddy Lucic                                                                     Ian Harte replaced Jacob Burns                          
<![if !vml]>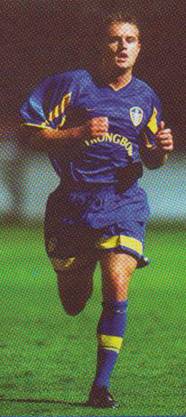 <![endif]> <![if !vml]>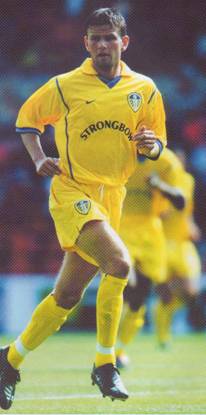 <![endif]> <![if !vml]>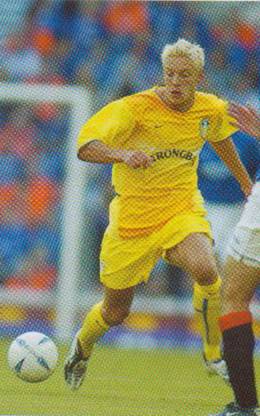 <![endif]> <![if !vml]>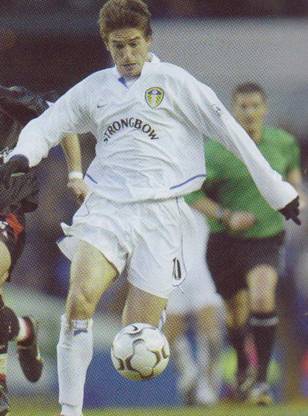 <![endif]>
Stephen McPhail and Eirik Bakke shone in midfield                           Alan Smith and Harry Kewell had several close efforts
<![if !vml]>
<![endif]>   <![if !vml]>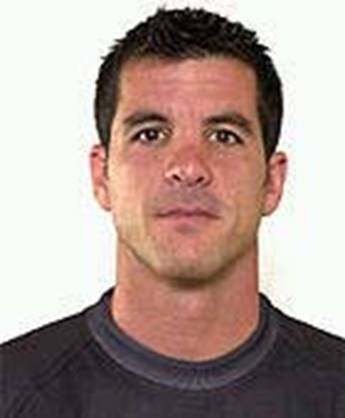 <![endif]>   <![if !vml]>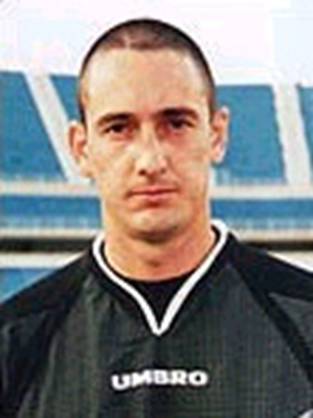 <![endif]>
Jonathan Woodgate was a tower of                Pedro Contreras Gonzalez was in goal                           Rafael Gonzalea Robles was unused as the
strength in defence                                                                                                                                    substitute goalkeeper
  <![if !vml]>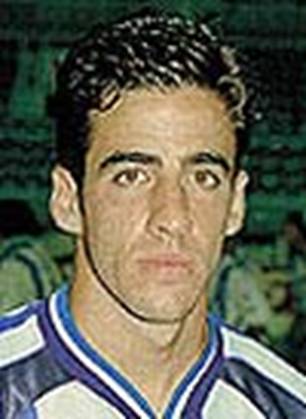 <![endif]>  <![if !vml]>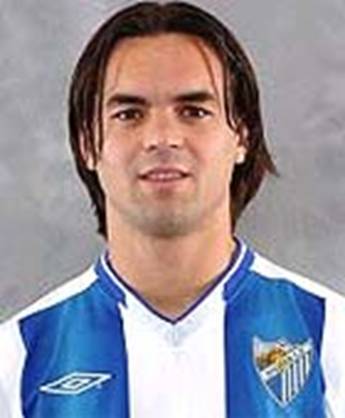 <![endif]>   <![if !vml]>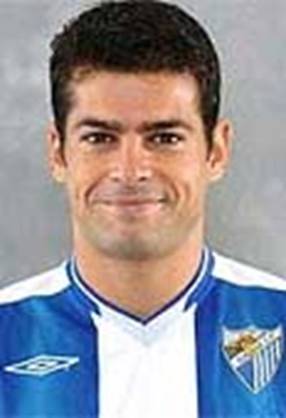 <![endif]> 
                     Rual Iznata Zabala,                            Antonio Manuel Sanchez Gomez aka Manu,                Valcarce Cano and
<![if !vml]>
<![endif]>  <![if !vml]>
<![endif]> <![if !vml]>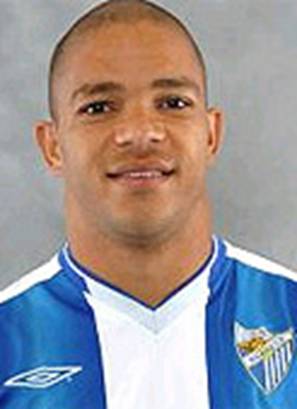 <![endif]>  
Mikel Roteta formed the Malaga defence      Sergio Contreras Pardo aka Koke and Edgar Patricio De Carvalho Pacheco came on as substitutes
<![if !vml]>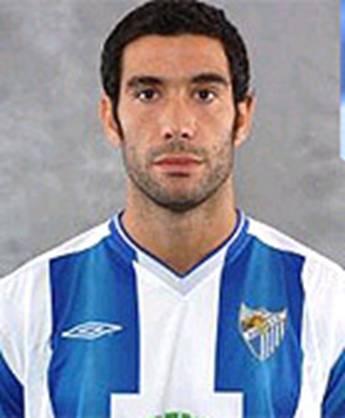 <![endif]>    <![if !vml]>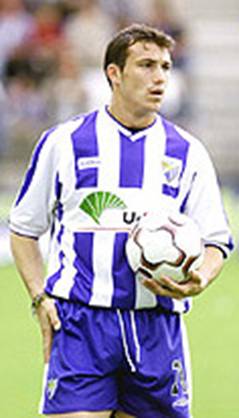 <![endif]>    <![if !vml]>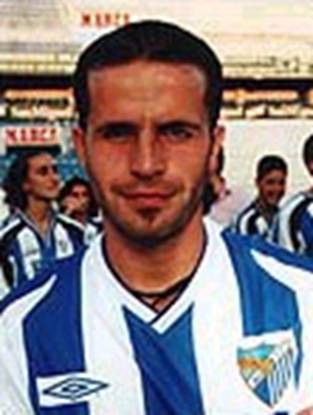 <![endif]>
Fernando Sanz Duran,                                                       Josemi Gonzalez Rey,                           Carlos Alejandro Sierra Fumero aka Sandro
<![if !vml]>
<![endif]>                   <![if !vml]>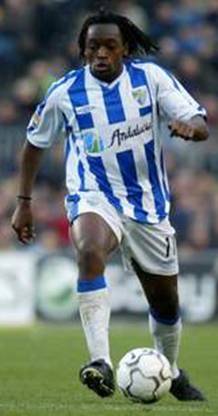 <![endif]>   <![if !vml]>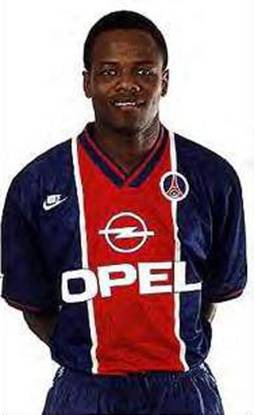 <![endif]>
and Marcelo Luis Romero were the starting midfield           Kizito Musampa and Julio Cesar Dely Valdez were the strikers
<![if !vml]>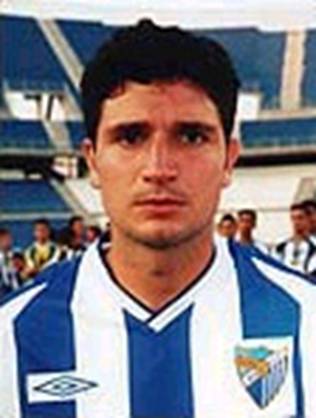 <![endif]> <![if !vml]>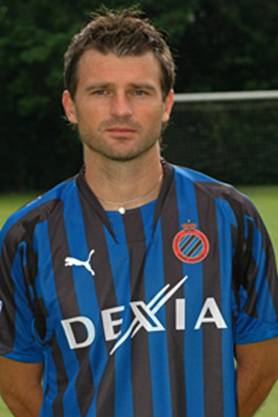 <![endif]> <![if !vml]>
<![endif]>
   Roberto Rojas Gonzalez,                                     Ivan Leko,                                                    Miguel Angel Lozano Ayala and   
  <![if !vml]>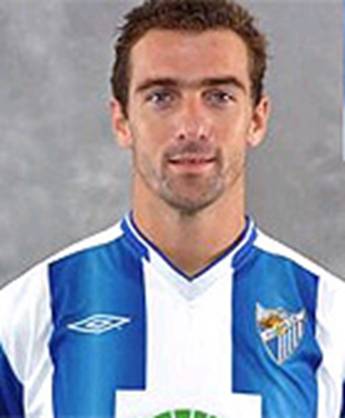 <![endif]> 
 Carlos Manuel De Oliveira aka Litos were unused substitutes