<![if !vml]>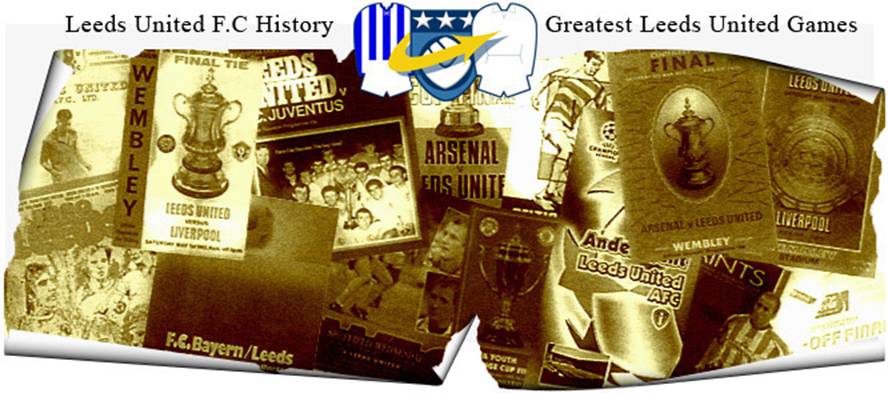 <![endif]>
Date: Saturday, 28th November 1970.
Venue: Elland Road, Leeds.
Competition: First Division.
Score: Leeds United 1 Manchester City 0.
Scorers: Leeds United: Clarke. Manchester City: Nil.
Attendance: 43,511.
Teams:
<![if !vml]>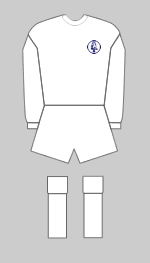 <![endif]><![if !vml]>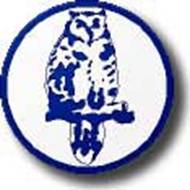 <![endif]>
Leeds United: Sprake; Madeley, Cooper; Bremner, Charlton, Hunter; Lorimer, Clarke, Bates, Giles, E. Gray.
<![if !vml]>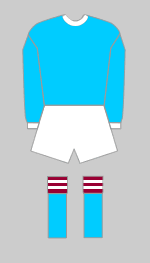 <![endif]><![if !vml]>
<![endif]>
Manchester City: Corrigan; Book, Pardoe; Doyle, Heslop, Oakes; Summerbee, Bell, Lee, Towers, Mann.
Referee: Mr A.E. Dimond (Harlow, Essex).
United were without Mick Jones with a broken nose and the supporters went home wondering what difference his absence had made to the score-line. The margin of victory was slender indeed, but United had midfield superiority throughout the match. It was up front where they failed to profit, although the rare occurrence of Johnny Giles missing a penalty did not help matters.
City had several escapes, through lax defending and hesitation on the part of the United attackers. Back-passes almost twice brought disaster for City, and twice, too, Allan Clarke was left waiting for the scoring chance which never came, because a team-mate failed to realise that Clarke was in a better scoring position than himself. It was Allan Clarke, however, that got the goal that mattered. On the hour Peter Lorimer chased a ball down that others had given up for dead and he squared the ball back to the unmarked Clarke and the lean striker made no mistake.
Mike Summerbee, Colin Bell and Francis Lee presented their quota of problems for the Leeds defence, and close on time Gary Sprake was called on to make a fine save to prevent an equaliser, but in the main it was the Leeds attack versus the City defence and Tony Book and George Heslop, especially had an uncomfortable afternoon.
<![if !vml]>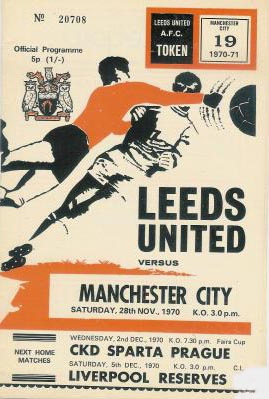 <![endif]>
Match Action:
<![if !vml]>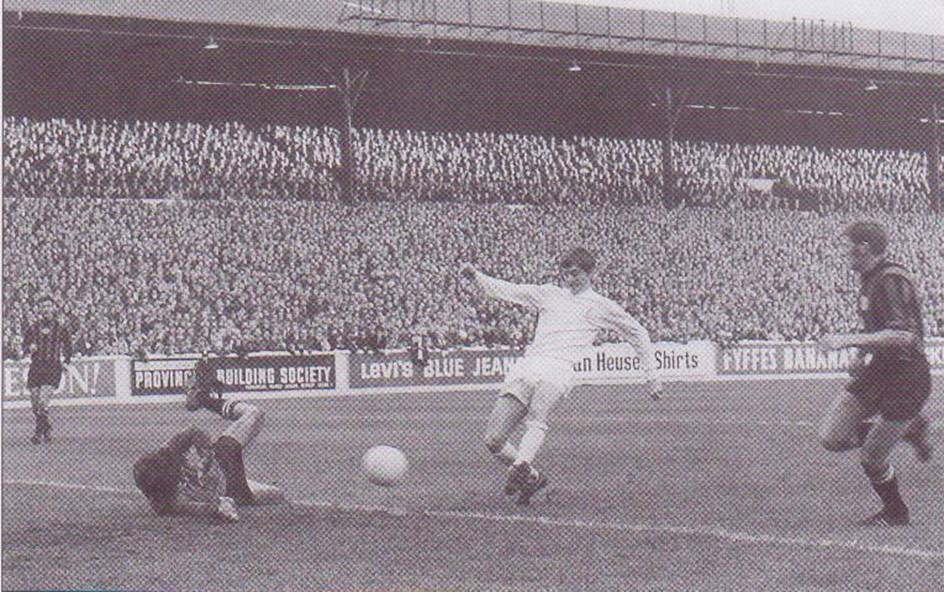 <![endif]>
Allan Clarke slots home the winner in usual clinical fashion
Players:
<![if !vml]>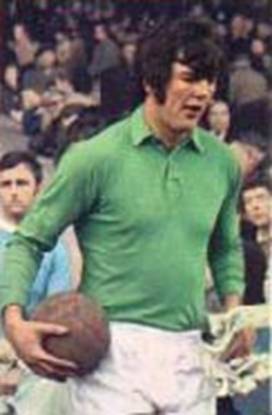 <![endif]> <![if !vml]>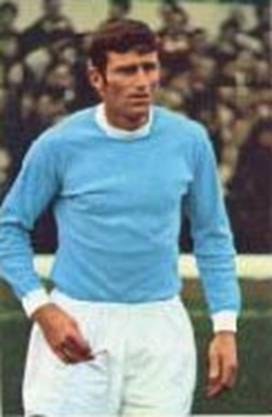 <![endif]> <![if !vml]>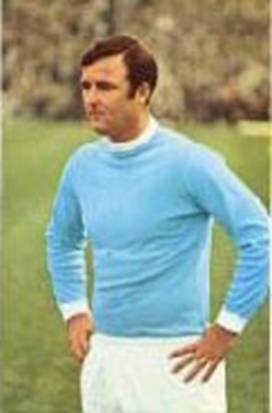 <![endif]>
Joe Corrigan                                               Tony Book                                                   Glyn Pardoe
<![if !vml]>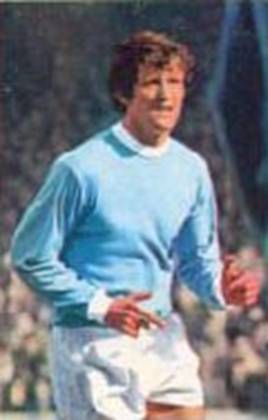 <![endif]> <![if !vml]>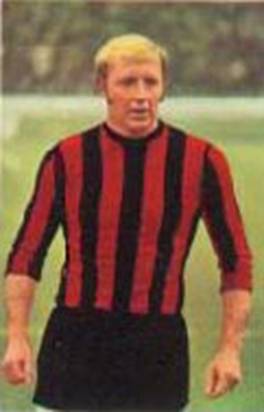 <![endif]> <![if !vml]>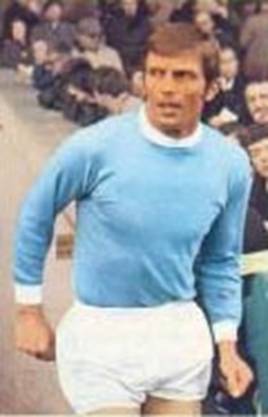 <![endif]>
Mike Doyle                                               George Heslop                                           Alan Oakes
<![if !vml]>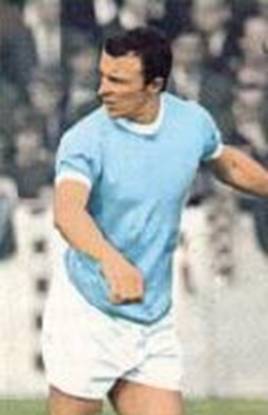 <![endif]> <![if !vml]>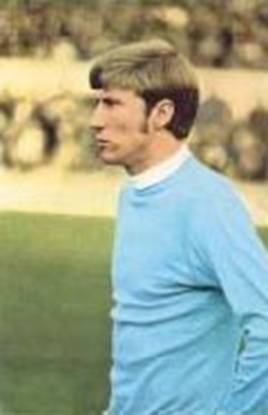 <![endif]> <![if !vml]>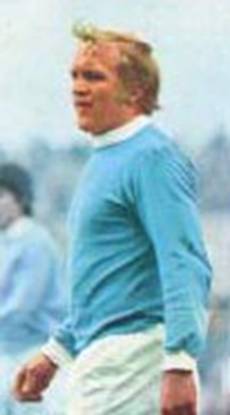 <![endif]>
Mike Summerbee                                      Colin Bell                                                    Francis Lee
<![if !vml]>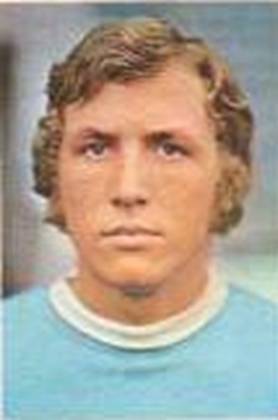 <![endif]> <![if !vml]>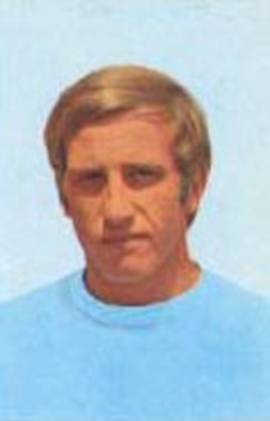 <![endif]> <![if !vml]>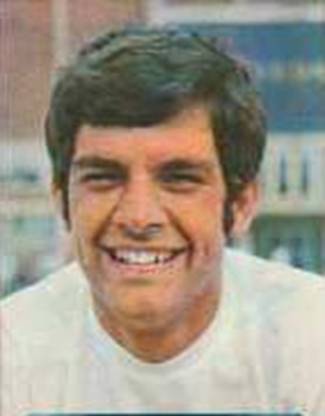 <![endif]>
Tony Towers                                                 Arthur Mann                                               Mick Bates stood in for Mick Jones