<![if !vml]>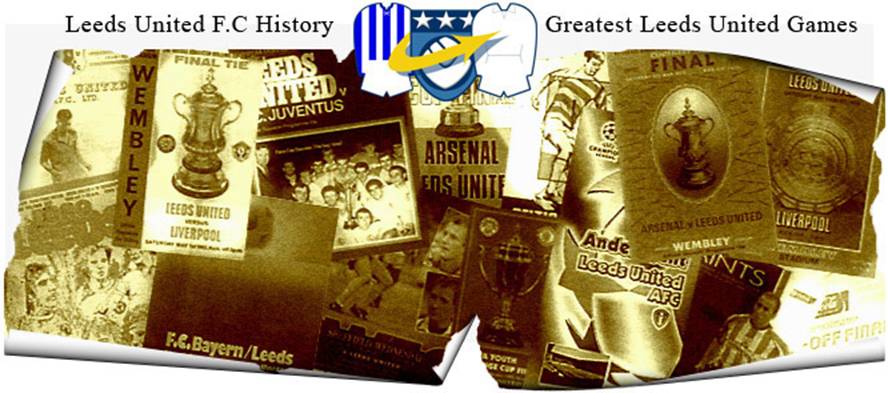 <![endif]>
Date: Saturday, 28th April 1990.
Venue: Elland Road, Leeds.
Competition: Second Division.
Score: Leeds United 2 Leicester City 1
Scorers: Leeds United: Sterland, Strachan. Leicester City: McAllister.
Attendance: 32,597.
Teams:
<![if !vml]>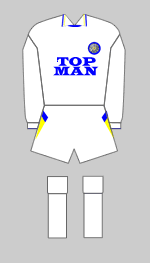 <![endif]><![if !vml]>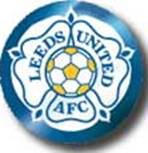 <![endif]>
Leeds United: Day; Sterland, Beglin; Jones (Batty), Fairclough, Haddock; Strachan, Kamara, Chapman, Davison (Varadi), Speed.
<![if !vml]>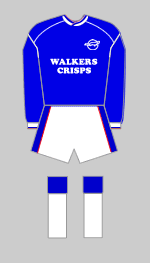 <![endif]><![if !vml]>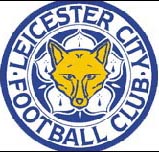 <![endif]>
Leicester City: (Per Programme) Hodge; Mauchlen, Paris; Ramsey, Walsh, James; Reid, North, Kelly, McAllister, Wright.
Referee: Mr D. Allison (Lancaster).
Did you ever see a better goal? And did you ever see one better timed? Those were the immortal words of John Helm after Gordon Strachan grabbed a last-gasp winner against Leicester City to ensure Leeds United put one foot firmly back in the top division. Little did Helm realise that that remark would become part of United folklore, rather like Kenneth Wolstenholme's phrase "They think it's all over" became synonymous with the 1966 World Cup final. Helm's comments opened United's celebratory promotion video of the season, but the well-respected broadcaster admitted he is stunned that fans still recall his words, verbatim. "Somebody came up to me in Horsforth a few weeks ago and repeated it word for word," said Helm. "I was astonished that someone could remember it like that. It was just a reaction to the goal. The game was over, Leeds had won, and it was the perfect end to the game."
<![if !supportLineBreakNewLine]>
<![endif]>
While Helm was privately celebrating Strachan's goal high in the Elland Road commentary box, the United fans partied as though promotion was already sealed. A Mel Sterland goal had given United the lead in the must-win encounter, but Gary McAllister conjured up an equalizer for Leicester to leave United nerves jangling.
<![if !supportLineBreakNewLine]>
<![endif]>
Leeds dominated the closing stages, but it wasn't until the dying moments that Strachan produced his memorable winner. With Newcastle being held at home by West Ham, Strachan's goal was effectively good enough for Leeds to clinch promotion with one game to spare. And Helm's exuberant off-the-cuff commentary encapsulated the emotion of the moment perfectly. "I'd done Leeds a few times that season and I think people thought I was a Leeds fan," he recalled. "That maybe came through because I'd got to know the players well. There were some good players in that side and they were good people as well. It's more enjoyable when you know the players. You want them to win and, to a degree, you feel a part of it. It was a season where every game seemed to have something riding on it."
<![if !supportLineBreakNewLine]>
<![endif]>
Within moments of Helm concluding his emotionally-drained commentary, third placed Newcastle bagged a winner against the Hammers to take the promotion race to the final day. Leeds headed for Bournemouth knowing a win would secure the title, Sheffield United also knew they needed a victory at Leicester to make sure, while Newcastle went to Middlesbrough hoping other results would fall kindly. In the event, Leeds and Sheffield United were victorious, Lee Chapman scoring United's vital goal at Bournemouth, while Newcastle were hammered 4-1 at Boro.
In a top-level career that began at Dundee and took in successful spells at Aberdeen, Manchester United and Leeds United, he found the net on more than one hundred and fifty occasions. However, he has little doubt as to the goal that gave him the most pleasure. It was his left-foot cracker that earned United a vital victory at Elland Road in the penultimate game of their Second Division Champions campaign. It was imperative that United took full points from the match to ensure an automatic promotion spot and Gary McAllister's equalizer seemed to have snatched victory from United's grasp. Only six minutes remained when Gordon Strachan, who had run himself almost into the ground, brought the crowd to its feet when he smashed the left-foot angled shot past Martin Hodge after Gary Speed had tapped the ball back to him.
"When the football memories start to fade away, that one will be the last to go. It was such an important goal you couldn't put a price on it. We knew we had to beat Leicester and the goal was one of my better ones though I have to admit that all was not what it may have seemed. Frankly I just swung my left boot at the ball and hoped for the best. I was so tired that was all I could do and I was astounded when the ball went in the direction I wanted it to because I had to use my 'wrong' foot. But when you look up and realise that the keeper can't get to it, a grin comes to your face and when you see the fans behind the goal jumping up and down and enjoying themselves it is a fantastic feeling. But the goal looked great and will be something that I can bore my grandchildren with in the years to come." Said Gordon Strachan.
United's promotion battle had suffered a surprise set-back when Barnsley had visited Elland Road and inflicted a shock 2-1 defeat. With victory over the mid-table Foxes a must, Mel Sterland put United ahead with a fierce low shot from the right after just thirteen minutes, to settle the nerves. But the second goal, and the added comfort it would have brought, would just not eventuate. Gary McAllister's second half equaliser, really put the cat among the pigeons and set the United players, officials and supporters nerves on end. Then came the goal that meant everything to them and sent the little Scottish magician into Elland Road folklore and set the scene for the final victory at Bournemouth and the ultimate prize of promotion and the Second Division Championship Trophy.
<![if !supportLineBreakNewLine]>
<![endif]>
<![if !vml]>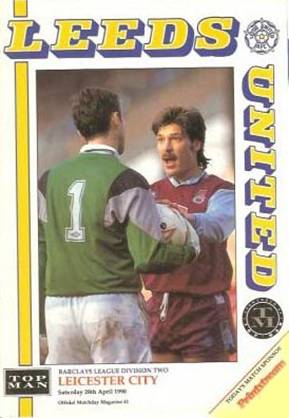 <![endif]>
Match Action:
<![if !vml]>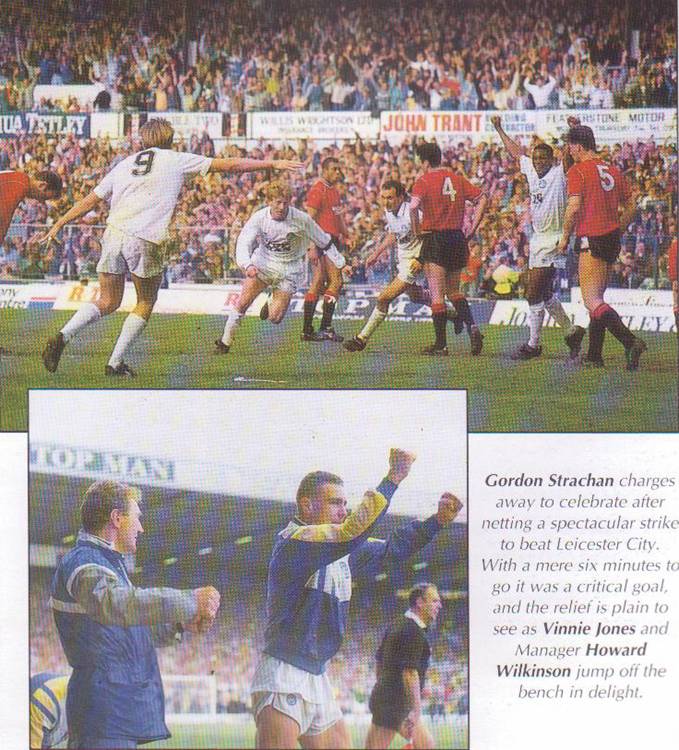 <![endif]>
Players:
<![if !vml]>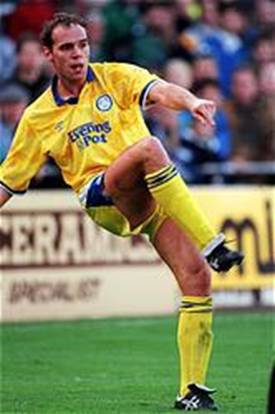 <![endif]>   <![if !vml]>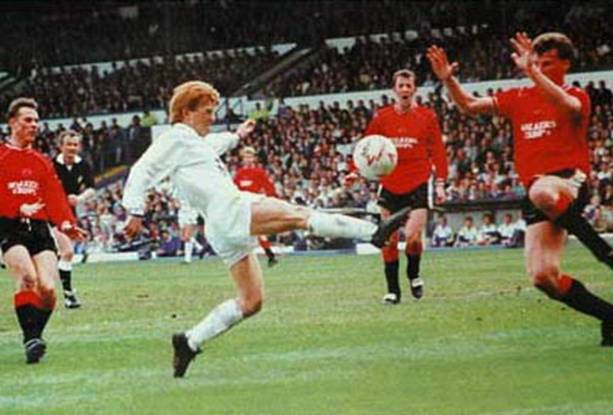 <![endif]> 
                                        Mel Sterland and Gordon Strachan scored the Leeds goals                                                                                    
<![if !vml]>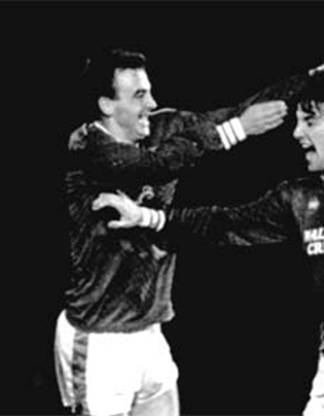 <![endif]>   <![if !vml]>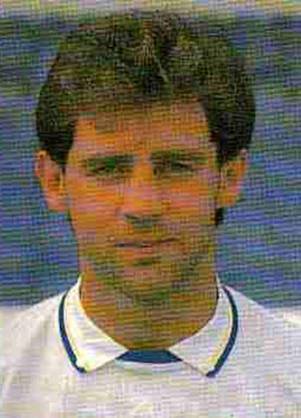 <![endif]>     <![if !vml]>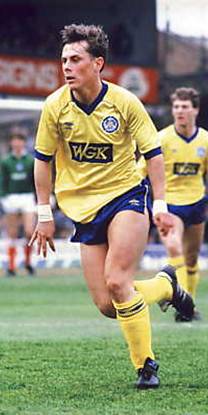 <![endif]>
 Gary McAllister scored for Leicester                 Jim Beglin was settled at left-back                  Tommy Wright was a former Leeds player
<![if !vml]>
<![endif]>                 <![if !vml]>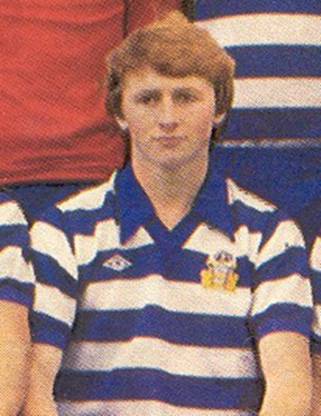 <![endif]>    
Martin Hodge later was a goalkeeper coach, Ali Mauchlen came on loan