<![if !vml]>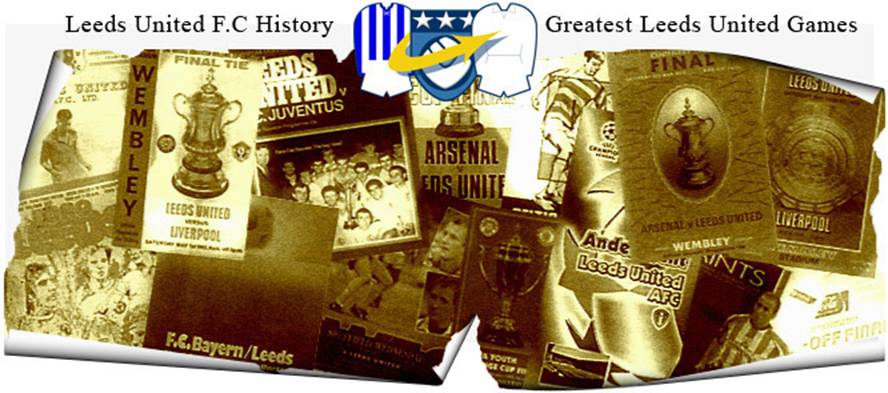 <![endif]>
Date: Tuesday 27th December 1977.
Venue: Elland Road, Leeds.
Competition: First Division.
Score: Leeds United 3 Everton 1
Scorers: Leeds United: Hankin (2), Lorimer. Everton: Dobson.
Attendance: 45,560.
Teams:
<![if !vml]>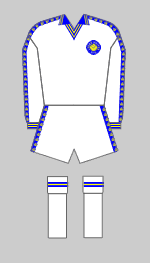 <![endif]>†<![if !vml]>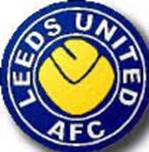 <![endif]>
Leeds United: Stewart; Cherry, F. Gray; Lorimer, McQueen, Madeley; Harris, Hankin, Jordan, Flynn, Graham.
<![if !vml]>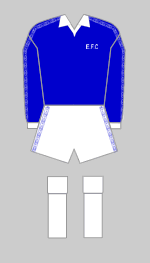 <![endif]><![if !vml]>

<![endif]>
Everton: Wood; Jones, Pejic; Lyons, Higgins, Ross; King, Dobson, Latchford, McKenzie, Thomas.
Referee: K.H. Burns, Stourbridge, West Midlands).
Duncan McKenzie, a man who rarely found himself lost for words, was high in praise after he played in an Everton side beaten 3-1 at Elland Road in December 1977. A player of highly individual skills and scorer of thirty goals, some of them quite spectacular ones, in his two season stint as a United player, he hid his disappointment at Evertonís defeat by sportingly offering all credit to United. ďI rate Leeds a better team than practically all others in the First Division. They are certainly one of the top three,Ē he said.
At the time United were in sixth place in the First Division, just three points behind second-in-the-table Everton, who had found Unitedís fast raiding wingers Arthur Graham and Carl Harris very difficult to deal with. It is beautiful to see a team with two wingers in it, even though we at Everton always seem to have problems against teams who play 4-4-2,Ē McKenzie said. ďAgainst Leeds we had midfield players trying to track wingers. Trevor Ross did not know whether he was playing right-back or right midfield,Ē he added.
Certainly Everton had problems with Unitedís wingers, particularly Graham, but there were two other major stumbling blocks for Everton, Ray Hankin and Joe Jordan. Hankin it was who opened the scoring just on the half hour when he turned a right wing cross from Carl Harris past Everton keeper George Wood and a minute before half-time Peter Lorimer, restored to the United side because Paul Reaney was injured, hammered in a fiercely struck free-kick.
Four minutes into the second half Ray Hankin was again on target when he headed in Frank Grayís free-kick for his fifteenth goal of the season to make it 3-0 after Arthur Graham had been floored just on the edge of the box. That was the goal that really killed the game, a point duly conceded by Everton boss Gordon Lee but his side fought back gamely in the last twenty minutes when Unitedís defence was hard pressed at times.
Martin Dobson, Evertonís best player on the day, hammered in a straight drive, after a corner nine minutes from the end was only partially cleared, and the United fans in a crowd of 45,560, the biggest at Elland Road that season, were able to celebrate a welcome win. Afterwards manager Jimmy Armfield said, ďA European qualifying place is still our aim and if we can play as well as we did in the first half against Everton for the rest of the season we will make it into Europe.Ē It was not to be, United had to be content with ninth place at the end of the campaign.
<![if !vml]>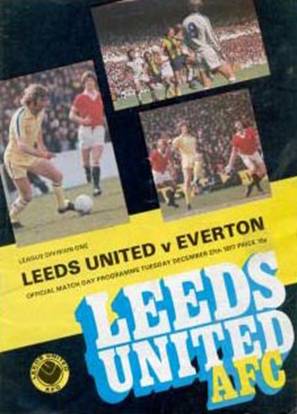 <![endif]>
Match Action:
<![if !vml]>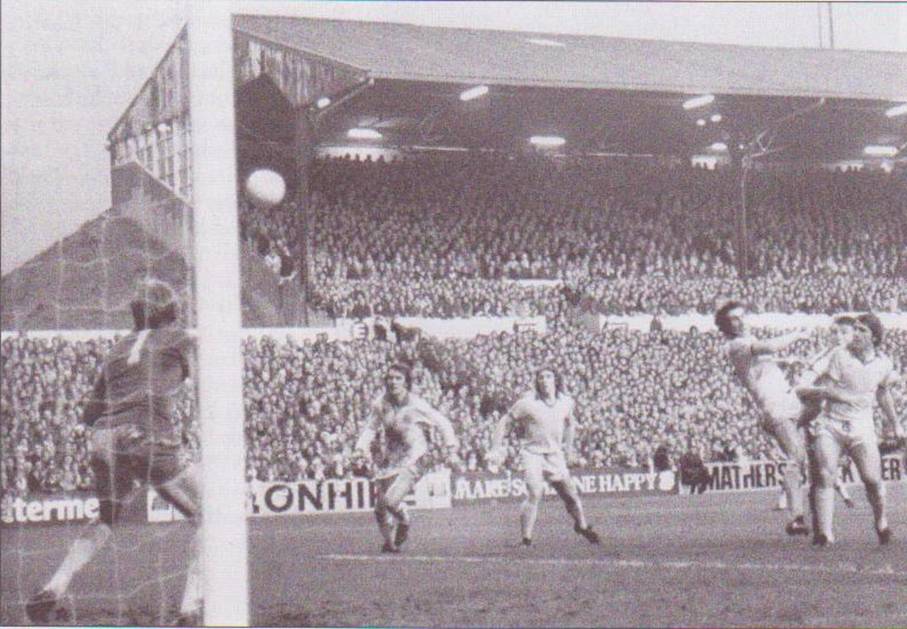 <![endif]>
Ray Hankin heads his second and Unitedís third goal.
<![if !vml]>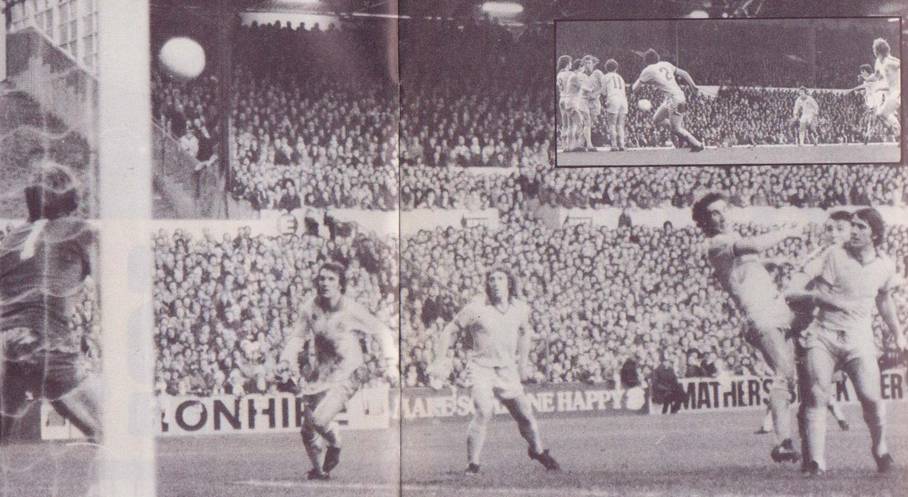 <![endif]>
Main picture: Ray Hankin heads Unitedís third goal. Inset: Peter Lorimer fires in a tremendous shot to score Unitedís second goal.
Teams:
<![if !vml]>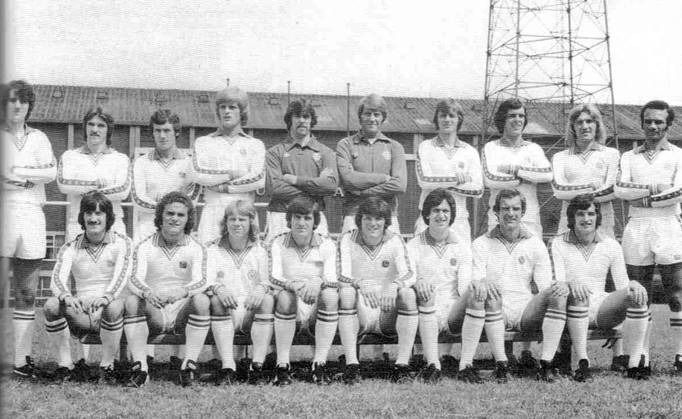 <![endif]>
Leeds United 1977-78:
Back Row: Ray Hankin, Carl Harris, Trevor Cherry, Gordon McQueen, David Harvey,
David Stewart, Allan Clarke, Joe Jordan, Tony Currie, Paul Reaney.
Front Row: Peter Hampton, David McNiven, Arthur Graham, Peter Lorimer, Eddie Gray,
Byron Stevenson, Paul Madeley, Frank Gray.
<![if !vml]>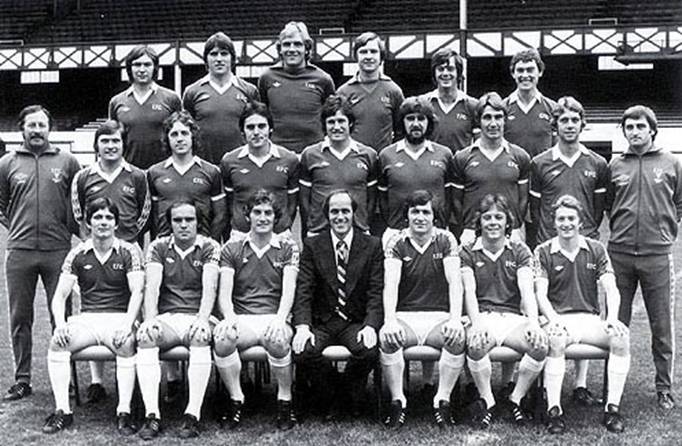 <![endif]>
Everton 1977-78:
Back row: George Telfer, Bob Latchford, George Wood, David Lawson, Duncan McKenzie,
Dave Thomas.
Middle Row: Steve Burtenshaw (Coach), Ronnie Goodlass, Mike Pejic, David Jones, Mike Lyons,
Roger Kenyon, Mark Higgins, Jim Pearson, Eric Harrison (Assistant Coach).
Front Row: Mick Buckley, Terry Darracott, Martin Dobson, Gordon Lee (Manager), Bruce Rioch,
Andy King, Neil Robinson.†
Players:
<![if !vml]>
<![endif]>† <![if !vml]>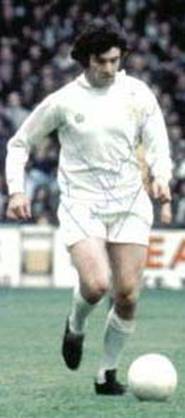 <![endif]>††<![if !vml]>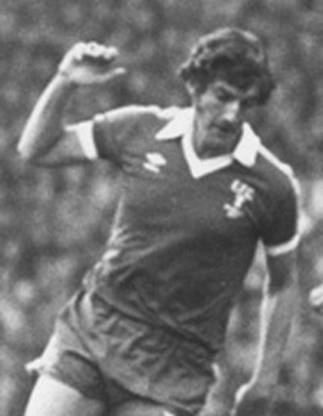 <![endif]>†††<![if !vml]>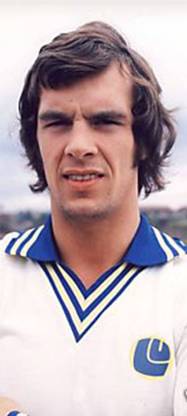 <![endif]>
Ray Hankin (2) and Peter Lorimer scored for Leeds†††††††††††††††††† Martin Dobson replied for Everton†††††††††††† †Joe Jordan was always a threat
<![if !vml]>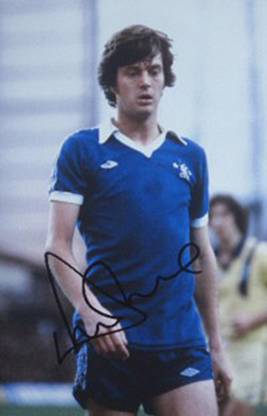 <![endif]>††††††† <![if !vml]>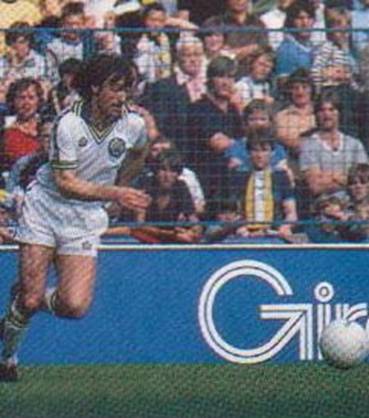 <![endif]>†<![if !vml]>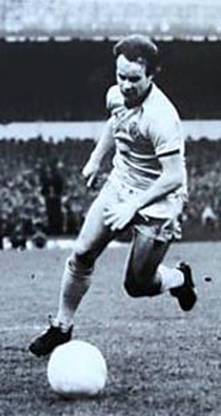 <![endif]>†
Former United Star Duncan McKenzie††††††† Carl Harris and Arthur Graham were fast raiding wingers in Unitedís 4-3-3 formation††††††††††††††††††††††††††††
praised Leeds
<![if !vml]>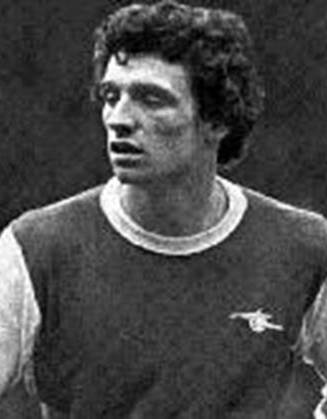 <![endif]>†† <![if !vml]>
<![endif]>†††††††††††<![if !vml]>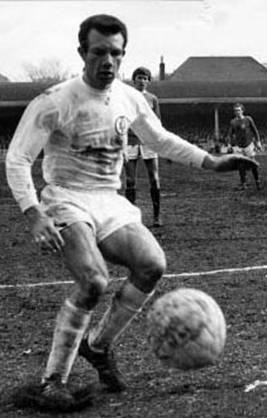 <![endif]>
Trevor Ross found it hard to cope†††††††††† ††††††††††††George Wood was hard pressed in the Everton goal†† Paul Reaney was missing injured
<![if !vml]>
<![endif]>††††††
Frank Grayís free-kick led to†††††††
the third Leeds goal