<![if !vml]>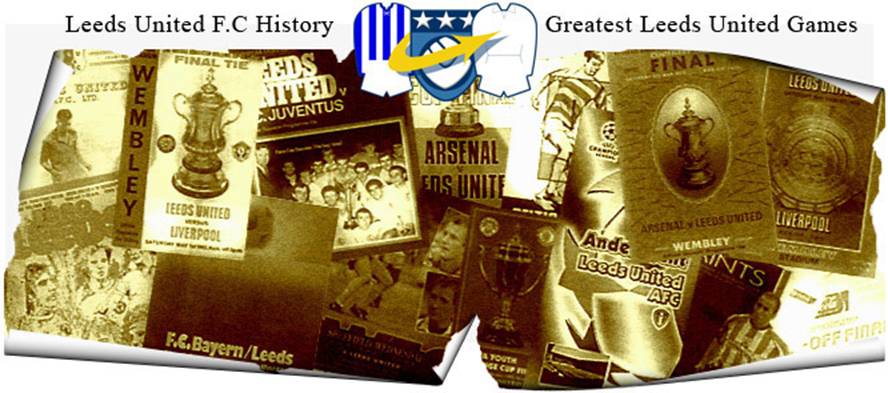 <![endif]>
Date: Wednesday, 27th November 1968.
Venue: Stadio San Paulo, Naples, Italy.
Competition: Inter-Cities Fairs Cup, Second Round, Second Leg.
Score: SSC Napoli 2 Leeds United 0
Scorers: SSC Napoli: Sala, Juliano (pen). Leeds United: Nil.
Attendance: 15,000.
Teams:
<![if !vml]>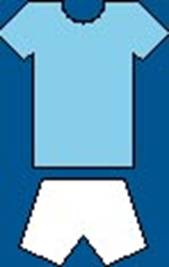 <![endif]><![if !vml]>

<![endif]>
SSC Napoli: Zoff; Nardin, Pogliana (Michelli); Zurlini, Panzanato, Bianchi; Salvi, Juliano, Sala, Sivori (Montefuso), Barlson.
<![if !vml]>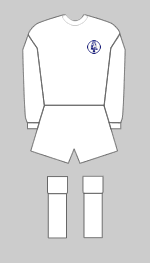 <![endif]><![if !vml]>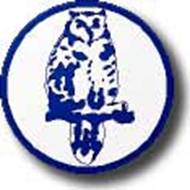 <![endif]>
Leeds United: Sprake (Harvey); Reaney, Cooper; Bremner, Charlton, Hunter; O'Grady, Madeley (Belfitt), Jones, Giles, Gray.
Referee: Rudi Glockner (East Germany).
It may seem unbelievable in modern day football when Europe offers so many rich financial rewards for top clubs, to think of any of them pulling out of one of UEFA's top competitions. But Leeds United thought seriously at management and boardroom level following a particularly unsavoury clash with Italian side Napoli in a second round Fairs Cup game in November 1968. Don Revie's men won the first leg 2-0 but some of the tactics employed by a certain few Napoli players left a sour taste and led to Revie making a public condemnation of them. All of which left the United manager more than a little uneasy about facing the second leg of the tie in Naples. "Knowing their crowd's reputation for causing scenes what happened in the first leg at Elland Road leads me to wonder just what sort of reception and match are ahead of us when we go over to Naples," he said.
Naples had been struggling in the Italian First Division that season and there were only 15,000, a fifth of their average league gate, there to see the tough physical slog which the second leg turned into. Napoli's fans were notoriously fickle and a 3-0 defeat at Vincenza the weekend before the return clash with United did not help the attendance, as it left Napoli languishing near the foot of the Serie A with only one win to their name.. The fans, who were displeased at the club's poor form, had boycotted the game and only two hundred tickets had been pre-sold for the game. The diehard supporters were rewarded by a thrilling fight back by their favourites.
Mick Jones and Eddie Gray both missed chances before Claudio Sala gave Napoli the lead after just fourteen minutes and United had to call on all their defensive skills to stop Napoli from equalising on aggregate. The home side laced their considerable skills with the same nastiness that was evident in the Elland Road leg. Several players complained of being poked in the eyes and Billy Bremner appeared to be hit in the face as he got up from a tackle. As the match drew to a close the crowd became more hostile and a broken bottle which had been thrown over a wide moat behind the goal into the goalmouth gashed Gary Sprake's hand. Les Cocker did not travel, and the United medical officer, who attended the stricken Welshman, deemed it too risky for him to continue and he was replaced by David Harvey with eight minutes left on the clock. One of the first things he had to do was pick the ball out of the back of the net. Finally, with six minutes to go, the home team were awarded a disputed penalty, after Claudio Sala had been brought down by Jack Charlton, from which Antonio Juliano scored and the tie was level and the game went into extra-time.
In the additional half-hour United stood firm with Jack Charlton and Norman Hunter rocks at the heart of their defence. In the end United were battered and bruised and beaten, losing 2-0 to leave the scores level on aggregate 2-2. But United felt fortune favoured the brave when Bremner won the toss of the disc to decide the tie. However, Revie was still simmering at the way in which Napoli had met his side and he revealed that at one stage he had come near to bringing his team off the field. "I hope that we never have to play there again, if that is the way they treat their guests" he said.
Following the unsavoury incidents in the first leg, he thought long and hard about the violent game that followed in Naples as he and his team flew back to Leeds and he began to wonder as to the wisdom of his side being in Europe at all. "There is a serious injury risk to players in such games" said Revie, who discussed with the club chairman Alderman Percy Woodward the possibility of withdrawing from the Inter-Cities Fairs Cup. In the end, though, United decided to carry on and reached the quarter finals where they lost to Hungarian side Ujpest Dozsa.
Match Action:
<![if !vml]>
<![endif]>    
Don Revie, Gary Sprake, Billy Bremner and Mick Jones celebrate winning the deciding toss