<![if !vml]>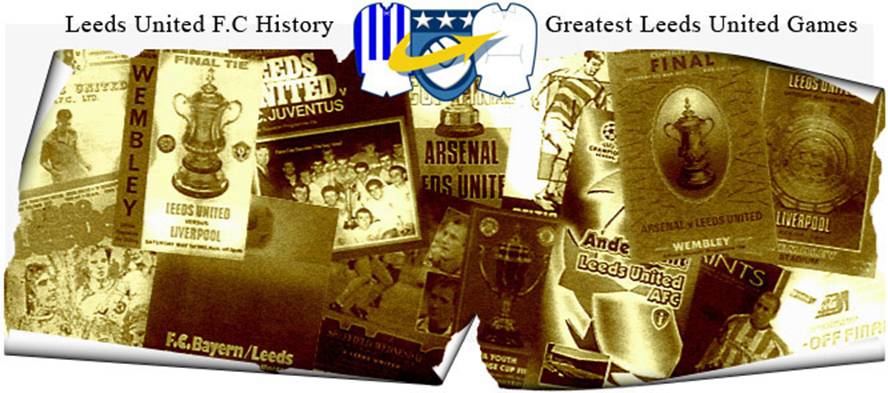 <![endif]>
Date: Wednesday, 27th October 1982.
Venue: St Jamesí Park, Newcastle.
Competition: League Cup Second Round Second Leg.
Score: Newcastle United 1 Leeds United 4 (a.e.t.)
Scorers: Newcastle United: Clarke. Leeds United: Saunders (o.g.), Worthington, Butterworth, Connor.
Attendance: 24,948 (Receipts £54,117).
Teams:
<![if !vml]>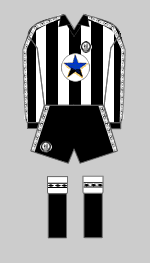 <![endif]>†<![if !vml]>
<![endif]>
Newcastle United: Carr; Anderson, Saunders; Martin, Clarke (Craggs), Haddock; Keegan, McCreery, Varadi, Wharton, Waddle.
<![if !vml]>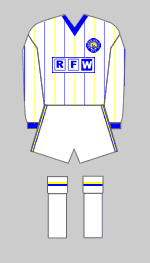 <![endif]><![if !vml]>
<![endif]>
Leeds United: Lukic; Cherry, E.Gray (Connor); Burns, Hart, Thomas; Hird, Butterworth, Worthington, F. Gray, Graham.
Referee: C.N. Seel (Carlisle, Cumbria).
Trailing to an Imre Varadi goal from the home leg, Leedsí hopes of progressing in the League Cup seemed to have vanished when they immediately went one down on Tyneside. There were only ninety seconds on the refereeís watch when Newcastle defender Jeff Clarke volleyed his side into a 2-0 aggregate lead through John Lukicís legs and it seemed Leeds had only pride to play for in their Second Round tussle. Magnificent Leeds staged a superb comeback in a tie jammed with thrilling attacking football as Leeds refused to be beaten and their skilful attacking play saw them work their way back into a match that they finished up dominating.
Both sides were in the Second Division, but it was the Magpies, inspired by former Liverpool and England star Kevin Keegan, who had made the brighter start to the League campaign so there were few who gave Leeds much chance of clawing their way back into the tie. But, inspired by new Player-Manager Eddie Gray and the dazzling dribbling skills of Arthur Graham, Leeds always carried a threat down the left and hauled themselves back into contention on thirty-two minutes when Wes Saunders, under pressure from Aidan Butterworth, turned Arthur Grahamís slanting cross into his own net. Both sides produced some brilliant attacking football, but with Kenny Burns and Trevor Cherry rock-solid in the Leeds defence and blunting the threat of Kevin Keegan, it was the visiting United who started to carry the bigger threat and deservedly drew level on aggregate twenty minutes from the end.
Frank Gray, celebrating his twenty-eighth birthday, pushed the ball down the left for elder brother Eddie to take it to the bye-line and curl over the perfect cross to the far post where Frank Worthington netted with a diving header. Leeds went into extra-time with the edge of away goals counting double at the end of the extra period, but there was no question of Leeds going on the defensive. Frank Gray had a ferocious shot tipped over by goalkeeper Kevin Carr then Kevin Keegan finally eluded his markers to get in a point blank header which John Lukic plucked out of the air as both sides traded blows for supremacy in front of a feverish crowd.
During half-time of extra-time, Player-Manager Eddie Gray took himself off and brought on a fresh pair of legs with the introduction of another striker, nineteen-year-old Terry Connor. It was a masterstroke as Leeds finished the stronger and within seven minutes of his arrival, Connor exchanged passes with Frank Worthington before sliding the ball across to the twenty-year-old Aidan Butterworth, who side footed Leeds ahead to put them in command.
Connor then rounded off a superb Leeds comeback when a minute from the end they crowned their seventy-fifth tie in the competition with another cute goal. Frank Worthington, Terry Connor and Kevin Hird with a series of short intricate passing around the Newcastle defence to put Connor free in the box and he chipped a close-range shot over advancing goalkeeper Kevin Carr, to give Leeds a remarkable 4-2 aggregate victory.
For sheer excitement the match was probably the best during Eddie Grayís reign, combining sublime skills with steely determination. It had been a stirring Leeds fight-back in the competition, sponsored for the first time and played under the name of the Milk Cup. It was quite a performance to bring to an end an unwanted sequence of of six successive League Cup defeats, but hopes of an extended run were dashed in the next Round when neighbours Huddersfield Town won 1-0 at Elland Road. But for two hours at St Jamesí Park, Leeds revived memories of some of the great Cup triumphs of the Don Revie era. The Geordies scorer in the first leg, Imre Varadi, and Newcastle defender Peter Haddock were later both to play for Leeds.
<![if !vml]>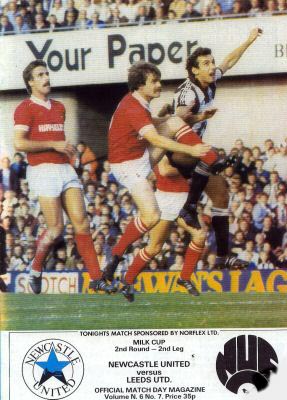 <![endif]>†<![if !vml]>
<![endif]>
Match Action:
<![if !vml]>
<![endif]>
(Action below Courtesy of Mark Ledgard)
<![if !vml]>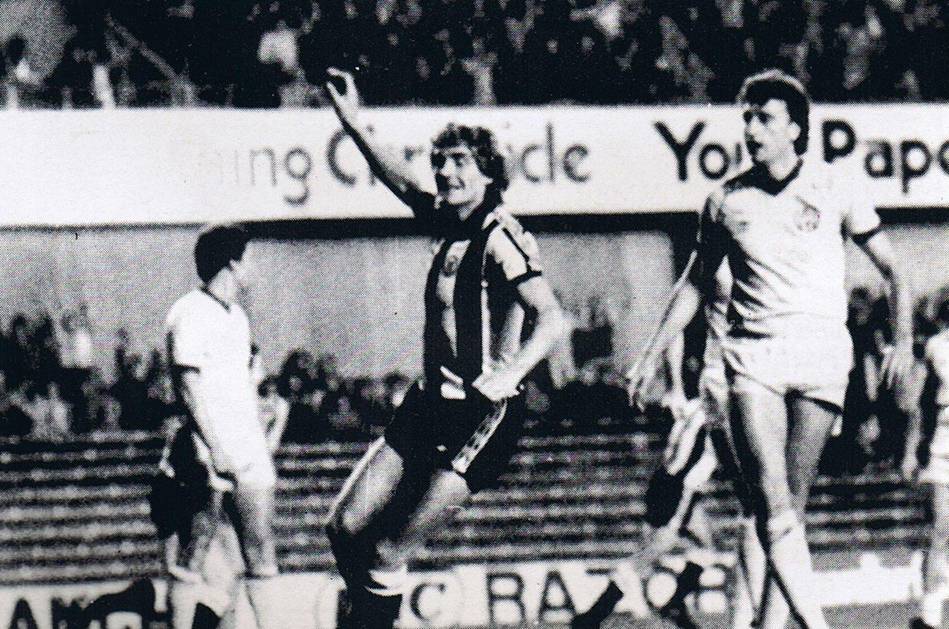 <![endif]>
Jeff Clarke opens the scoring for Newcastle
<![if !vml]>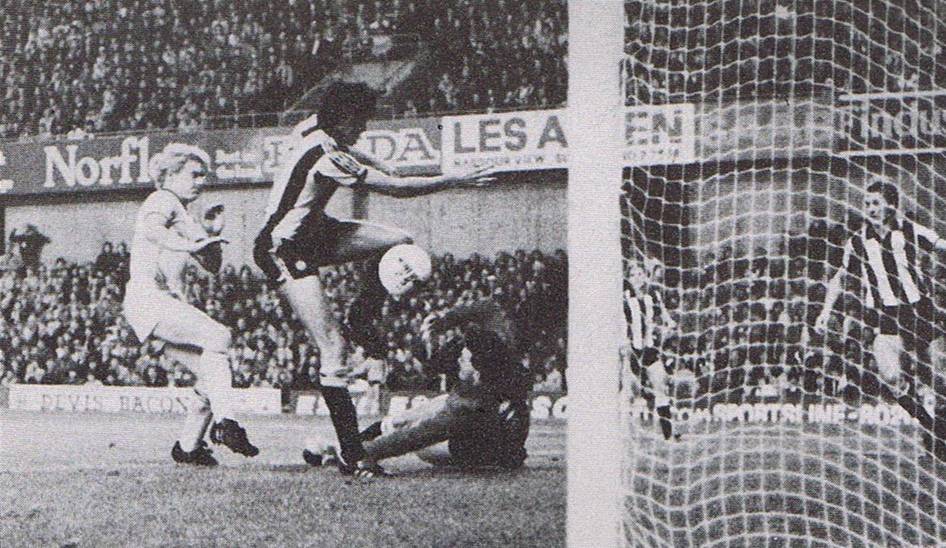 <![endif]>
Wes Saunders turns the ball into his own net under pressure from Aidan Butterworth for Unitedís equalizer
<![if !vml]>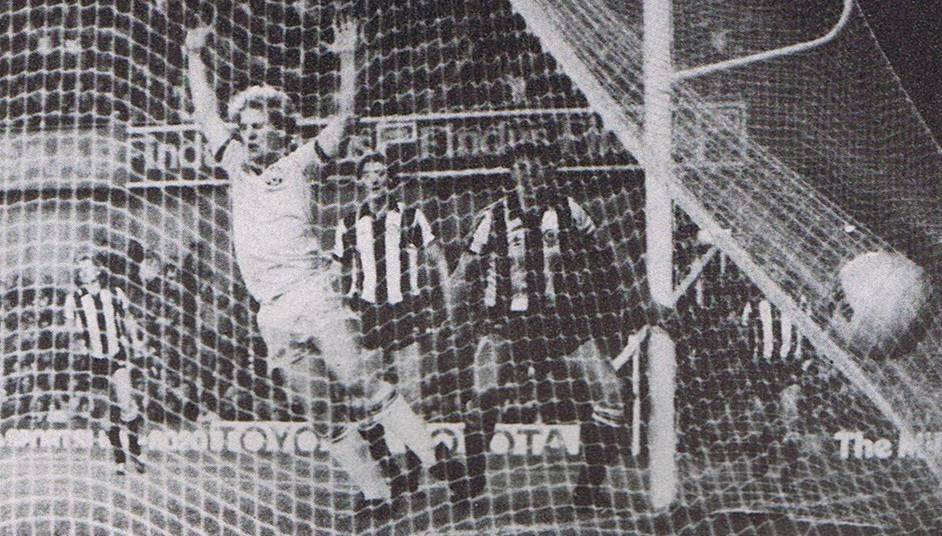 <![endif]>
Aidan Butterworth celebrates the equaliser
<![if !vml]>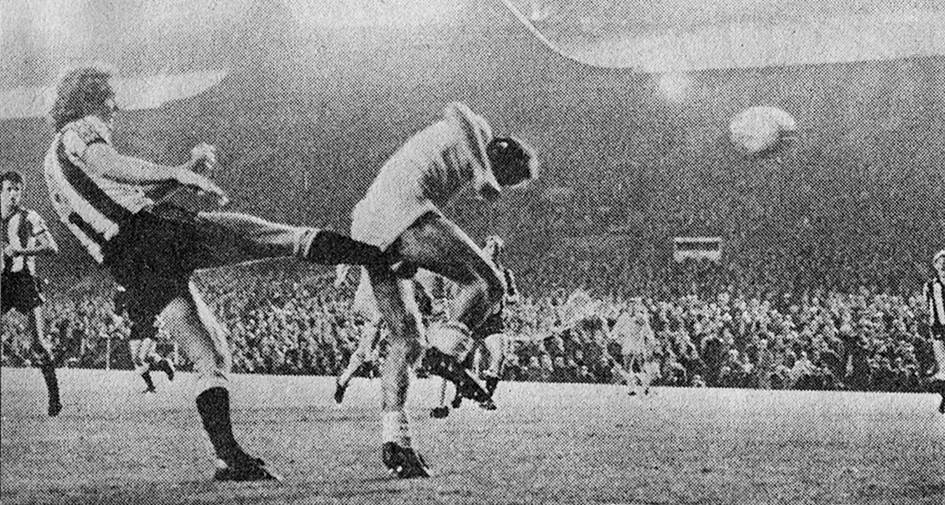 <![endif]>
Frank Worthington bravely heads United in front
<![if !vml]>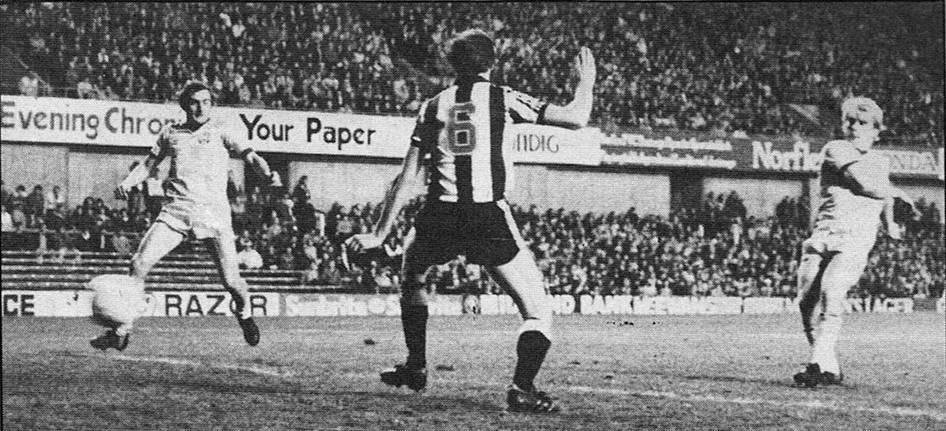 <![endif]>
Aidan Butterworth makes it three as he shoots past Peter Haddock with Kevin Hird also on hand
<![if !vml]>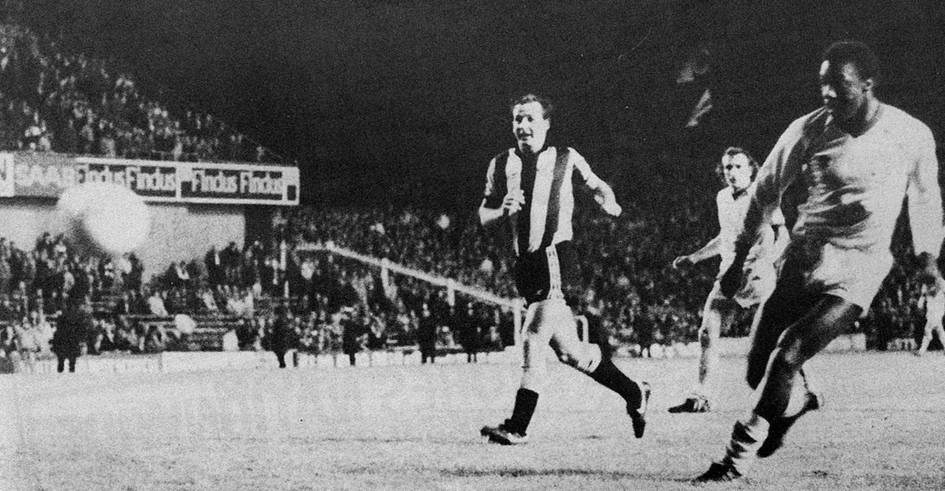 <![endif]>
Kevin Hird and a Newcastle defender watch as Terry Connor nets Unitedís fourth goal
<![if !vml]>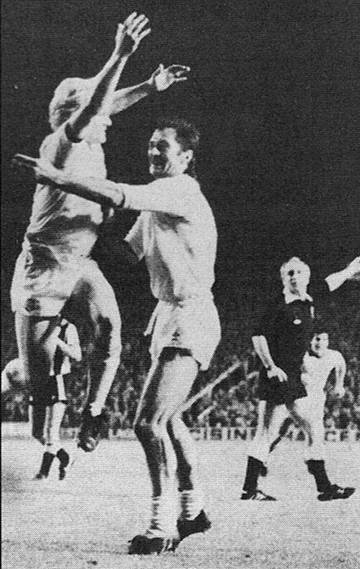 <![endif]>†† <![if !vml]>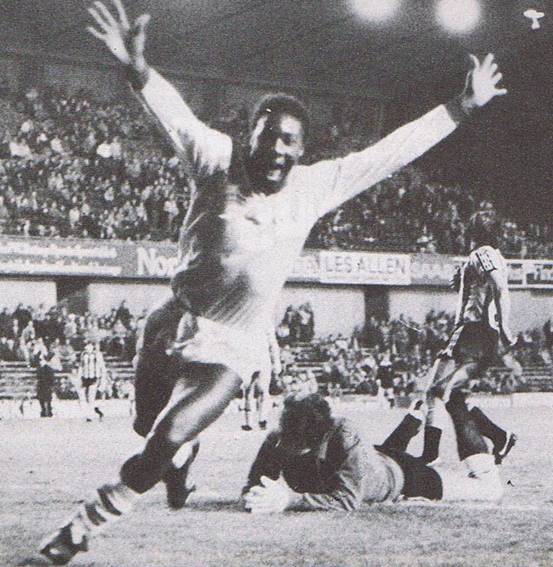 <![endif]>
Aidan Butterworth celebrates his goal with Frank Worthington and Terry Connor shows his joy after scoring his goal
Teams:
<![if !vml]>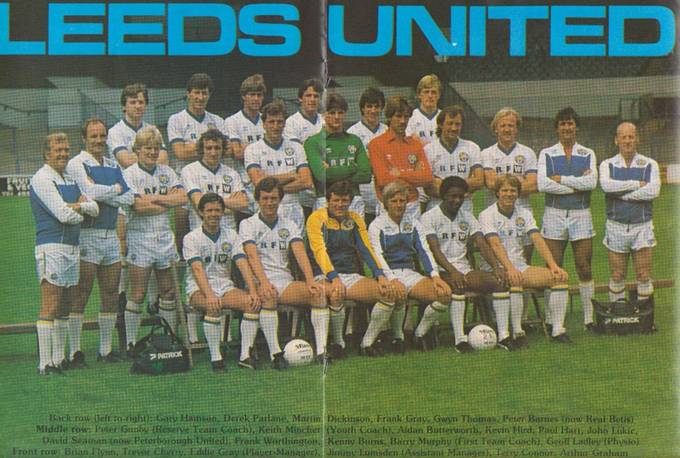 <![endif]>
<![if !vml]>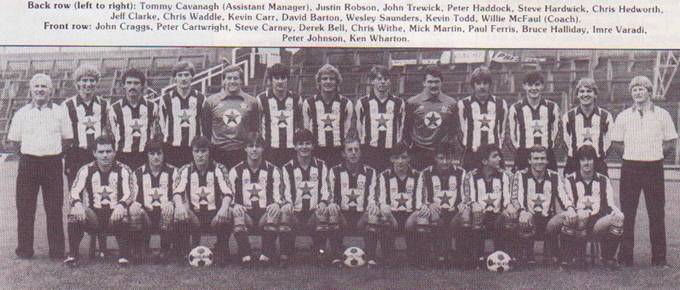 <![endif]>
Players:
<![if !vml]>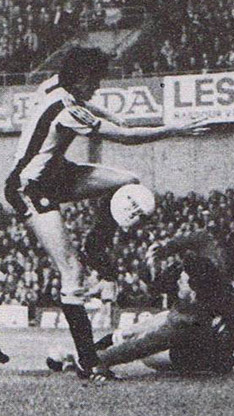 <![endif]>†<![if !vml]>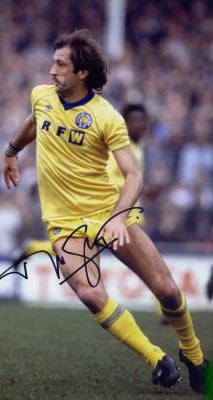 <![endif]>†<![if !vml]>
<![endif]>† <![if !vml]>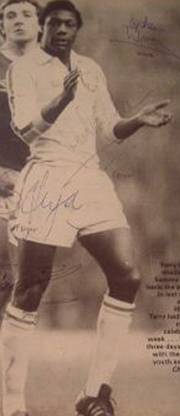 <![endif]>††
Wes Saunders gave away an own goal and Frank Worthington, Aidan Butterworth and Terry Connor scored for Leeds†
<![if !vml]>
<![endif]>†† ††<![if !vml]>
<![endif]>††<![if !vml]>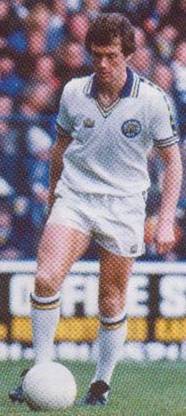 <![endif]>††††<![if !vml]>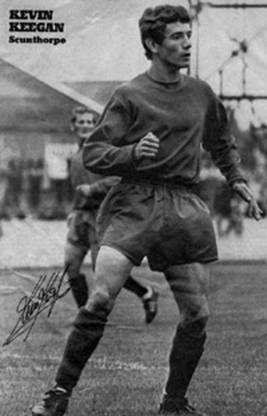 <![endif]>
Jeff Clarke scored for Newcastle†††† Kenny Burns and Trevor Cherry were strong in defence ††††††††††Kevin Keegan was Newcastleís inspiration
<![if !vml]>
<![endif]>†<![if !vml]>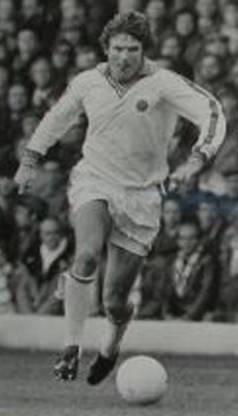 <![endif]>††<![if !vml]>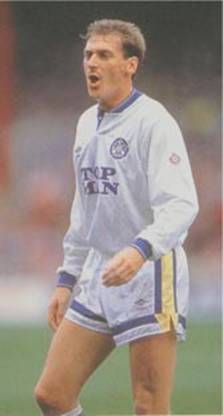 <![endif]>†<![if !vml]>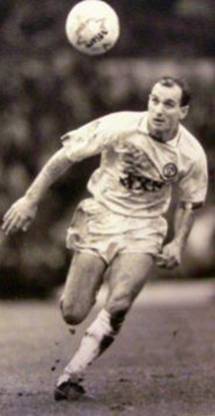 <![endif]>
Arthur Graham and Eddie Gray formed a strong left flank††††††††††† ††††††††††††††††††††††††Peter Haddock and Imre Varadi were both to play for Leeds
<![if !vml]>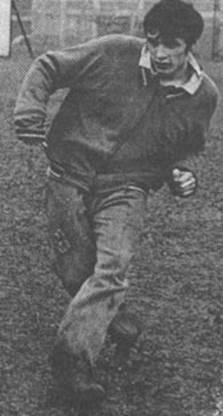 <![endif]>††† <![if !vml]>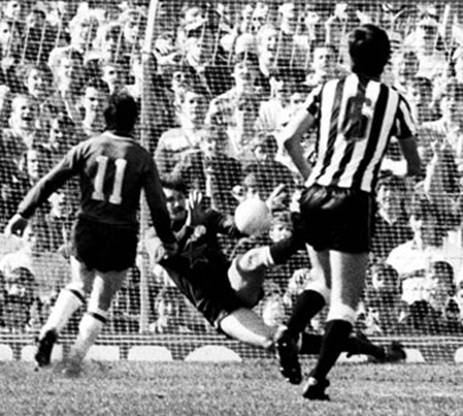 <![endif]>
Frank Gray was involved in ††††††††††Kevin Carr was chipped
the second Leeds goal††††††† †††††††††††††††††