<![if !vml]>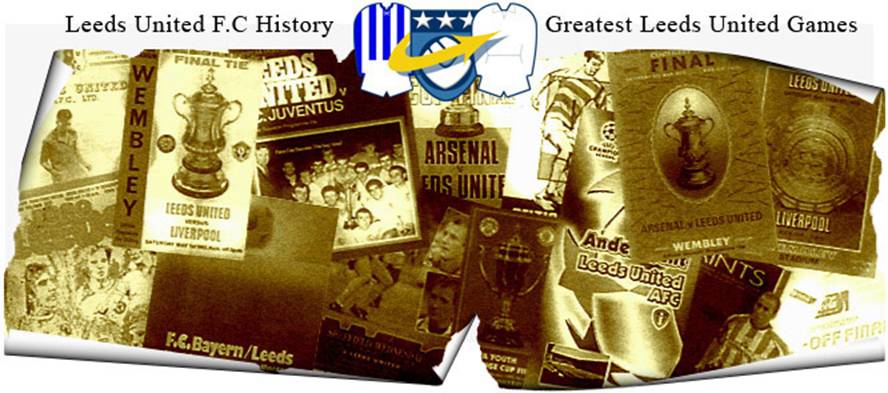 <![endif]>
Date: Saturday, 27th August 1984.
Venue: Elland Road, Leeds.
Competition: Second Division.
Score: Leeds United 2 Fulham 0.
Scorers: Leeds United: McCluskey, Wright. Fulham:  Nil.
Attendance: 14,207.
Teams:
<![if !vml]>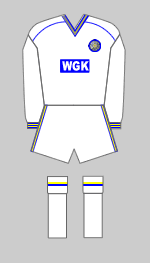 <![endif]> <![if !vml]>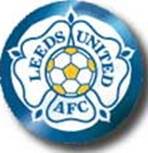 <![endif]>
Leeds United: Harvey; Irwin, F.Gray; Watson, Linighan, Aspin; Wright, Sheridan, McCluskey, Lorimer, Sellars.
<![if !vml]>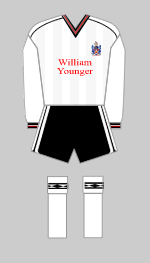 <![endif]><![if !vml]>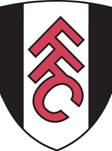 <![endif]>
Fulham: Peyton; Parker, Lock; Scott, Hopkins, Marshall; Davies, Wilson, Coney, Houghton, Sealey.
Referee: Mr. N. H. Glover (Chorley).
It may be many years since Eddie Gray first managed Leeds United, but he was familiar with the feeling that comes from beating Fulham. The Cottagers had failed to find a win at Elland Road during Gray's first stint in charge and future bosses will be looking to maintain that impressive record. The best victory came at the start of the 1984-85 season when United recorded back-to-back wins in their opening two games for the first time in eleven years.
<![if !supportLineBreakNewLine]>
<![endif]>
A 2-1 victory at Notts County on the opening day, thanks to a double strike from Tommy Wright, fuelled optimism that United were finally ready to challenge for promotion again. Gray's babes looked like they were starting to come of age and when Fulham were dispatched at Elland Road just two days later, promotion became the new buzz word. Eddie Gray had assembled a young side with the likes of Wright, Scott Sellars, Denis Irwin and Andy Linighan all starting to make an impact. There was a smattering of experience with David Harvey, Frank Gray and Peter Lorimer and United looked like emerging as a serious force after spending the previous two seasons treading water.
<![if !supportLineBreakNewLine]>
<![endif]>
A typical Bank Holiday atmosphere prevailed among the 14,207 who witnessed the opening home game of the season and Fulham's rearguard action failed to spoil a fine afternoon. It wasn't the most exciting game and it took Leeds sixty-two minutes to prise open a stubborn defence. It took a stunning goal from George McCluskey who, wanting to impress the home crowd, lobbed Fulham goalkeeper Gerry Peyton from fully twenty-five yards after a great pass from Denis Irwin.
<![if !supportLineBreakNewLine]>
<![endif]>
The unsung hero in the midfield battle was Scot Andy Watson, but it was the lively Tommy Wright who took the plaudits when he bagged a second goal six minutes from time. The diminutive striker was viewed as the brightest talent on show and YEP soccer writer Don Warters was well and truly taken by the youngster. Warters gave Wright the star man award, and he wrote: "Wright's growing reputation as a danger man is obviously spreading fast and he was floored several times in particularly hard challenges. But he bounced back each time, never gave in and again got due rewards for his efforts."
<![if !supportLineBreakNewLine]>
<![endif]>
Wright, who later played for Oldham Athletic, Middlesbrough, Leicester City and Bradford City, went on to score twice in the next game, a 3-2 win against Wolves at Elland Road, but Warters had a word of caution for fans who thought United were going to romp their way to the title. "It's difficult to take anything away from a side which has picked up maximum points, but it's far too early to talk about promotion. However, there is enough reason for United fans to view the season with cautious optimism." Those guarded comments proved well founded. After winning their opening four games, United lost three in a row and could not find the consistency needed to keep them among the real leaders. They remained within touching distance for much of the campaign, but were finally condemned to another season in Division Two by a 1-0 defeat at Birmingham on the final afternoon.
Alternate Report: YEP (Courtesy Mark Ledgard)
Smartly taken goals by George McCluskey and Tommy Wright maintained Leeds United's flying start to the season in a performance inspired by a marathon running effort from Andy Watson. Leeds had a lot to thank the three Scots for, because Fulham played well and their fast and slick raiders often gave Eddie Gray's side a searching test. But in view of Fulham's effort, Leeds' victory was all the more commendable. They held the edge for most of the first half and when Fulham threatened to take the game early in the second, Leeds came up with a great goal to turn the tide. George McCluskey scored it with a near perfect angled fifteen-yard lob on the run from the right-hand side of the penalty area. But Denis Irwin and Andy Watson deserved equal praise for their roles in the vital sixty-second minute breakthrough. Watson made an energy sapping thirty-yard run from midfield to drag central defenders from McCluskey's advance on the right and Irwin, in possession forty yards out on the right touchline was quick to see the opening and able to chip the ball perfectly into McCluskey's path. With seven minutes left the persistent Tommy Wright finished off Fulham with his third goal of the three day old season. He had set himself a target of twenty goals for the campaign and Eddie Gray had challenged him to make good that aim, at that time the diminutive eighteen-year-old looked capable of even more goals. Wright, who had scored on his debut against Fulham the previous season, was as quick as lightning to read the intention of Scott Sellars to run the ball through a square defence on the left side of the penalty area, and he was through and hitting home a low ten-yard left-footed drive before most people in the disappointing Elland Road Bank Holiday crowd of 14,207 could draw breath.
"The boy's pretty sharp," smiled Eddie Gray, who regarded Tommy Wright as a "priceless" asset. But Gray was particularly pleased with his sides lift off that time. "It's the best start we have made for a bit but there is a long way to go yet," he said. "I am delighted with our two wins, one against a side we expect to be right up there among the challengers and one against one of the relegated sides from last season." Yet Leeds, who still had that flimsy look about them in attack and defence at times, were hardly two goals better than the inventive Londoners. Leeds won because they stuck at it when goals looked as though they would not come and that kind of attitude would be invaluable in a long season. Their patience was commendable but so too was the persistence of Andy Watson who made such an impact by running many a mile. He had received an award before the match for scoring the fastest goal of the previous season for Leeds against Fulham. The pity was he could not crown his effort in this game with another. But it took a fine leaping save from Gerry Peyton to tip Watson's eighty-fifth minute twenty-yard drive over the bar to stop him.
Yet Eddie Gray had a lot to be happy about in this game. His brother Frank, back at left back for the injured Gary Hamson, was a calming influence on a young defence in which Neil Aspin and Denis Irwin were steady and Andy Linighan put down his claim for the title of Giraffe II with a fine display of aerial power. "One of the things that has pleased me more than anything about the way we have started has been the way he has taken his chance," said Gray." He was thrown in at the deep end and has done well. His attitude is good and though he has a long way to go before reaching the standard of a young Jack Charlton he's got a chance." Andy Watson and Peter Lorimer added industry and experience to a midfield in which John Sheridan and Scott Sellars will play better and both George McCluskey and Tommy Wright kept going in the gruelling heat The best moment from Scott Sellars, booked for dissent early on, came when he provided the opening for Tommy Wright's goal, and that was unfortunate for the young England chief Dave Sexton had already left. The eighteen-year-old will have other days to impress, but in this game he was still feeling the effects of the ankle injury that had kept him out of the previous game. "We took a bit of a chance playing him," added Gray." His ankle was a bit sore and he was troubled by cramp. Neil Aspin. Too, was not 100%, because of an hamstring strain, but he is the type who will battle through." Finally there was Harvey. It was down to the veteran captain to take the steam out of Fulham's most incisive moments. And he did it well. The thirty-six year-old was never more decisive than when Fulham had their best chance in the fifty-second minute, as Dean Coney put Robert Wilson through. The two captains met in a flurry of legs and arms but Harvey blocked the danger and Leeds went on to a notable win.
<![if !vml]>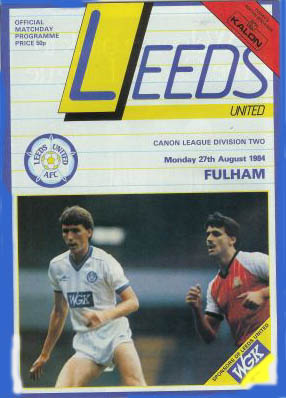 <![endif]>
Match Action:
<![if !vml]>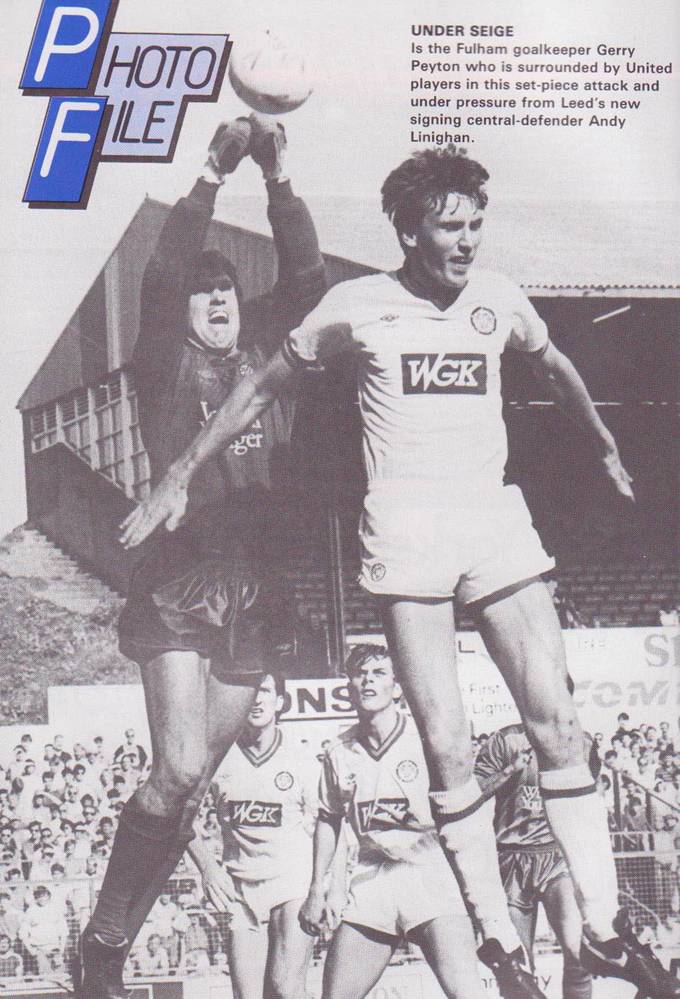 <![endif]>
<![if !vml]>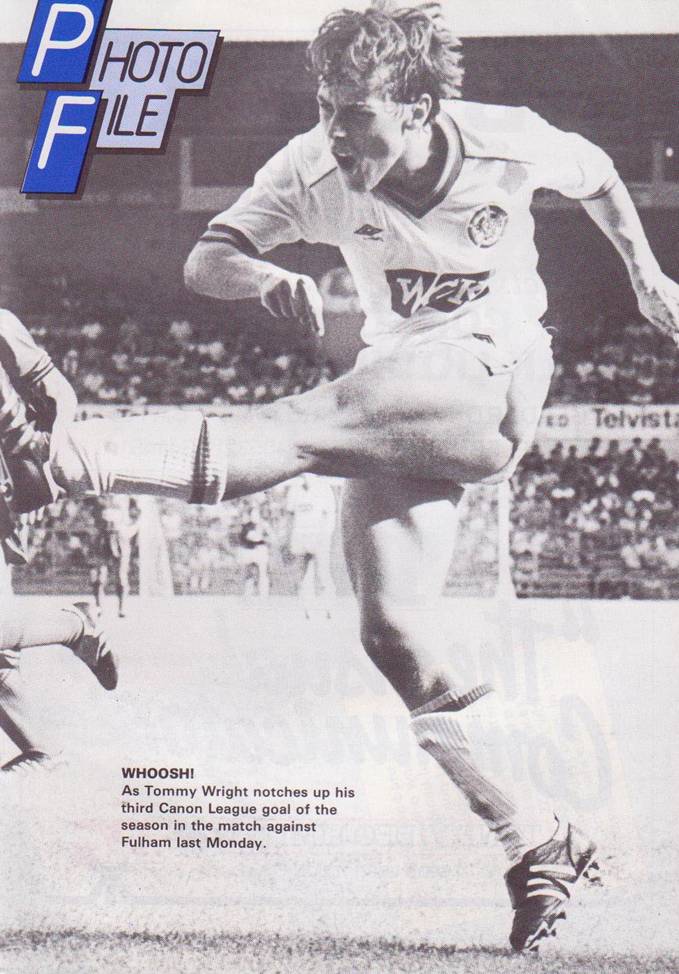 <![endif]>
<![if !vml]>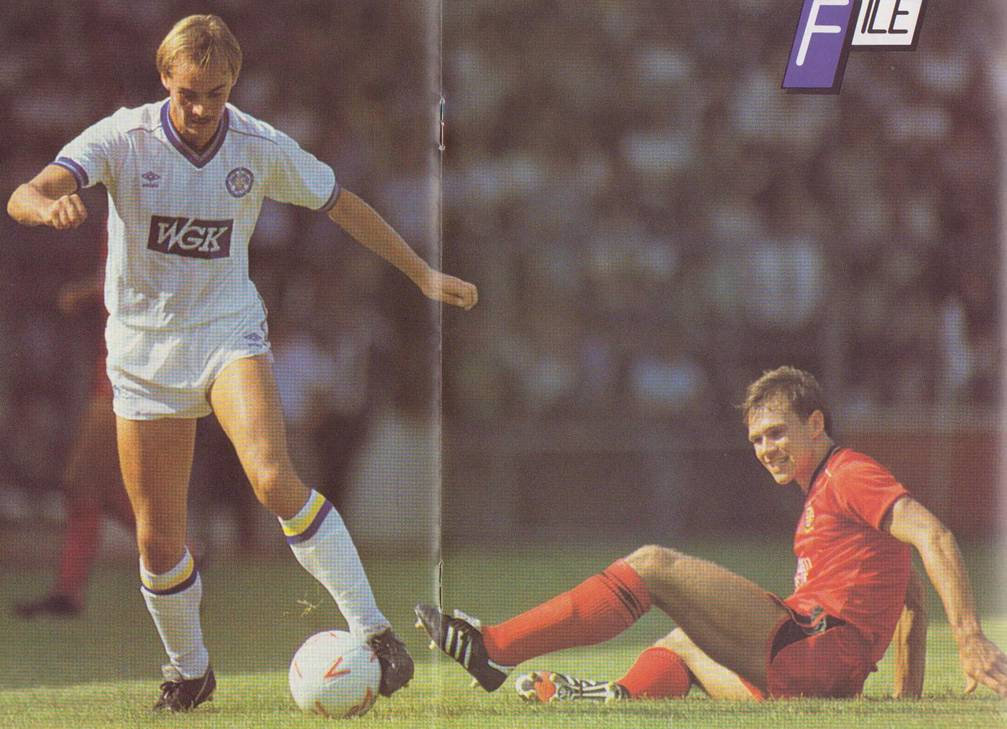 <![endif]>
Andy Watson leaves a Fulham defender in his wake
(Action photos below Courtesy Mark Ledgard)
<![if !vml]>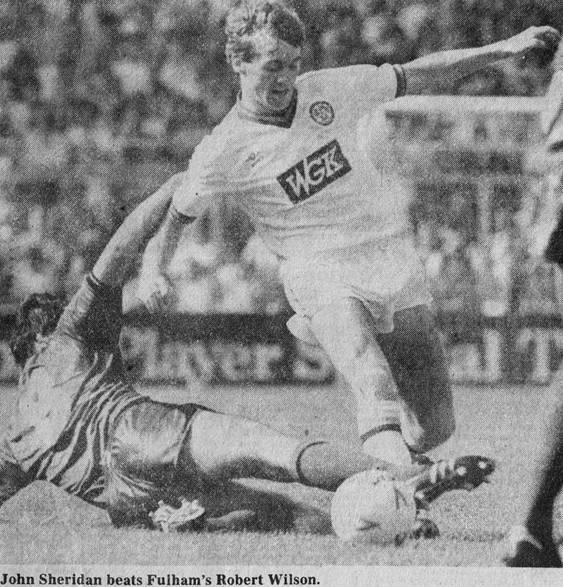 <![endif]> <![if !vml]>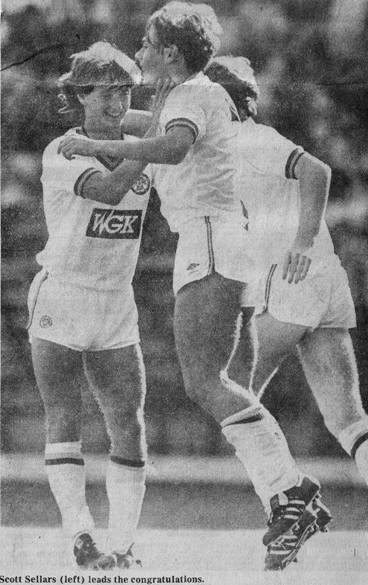 <![endif]>
<![if !vml]>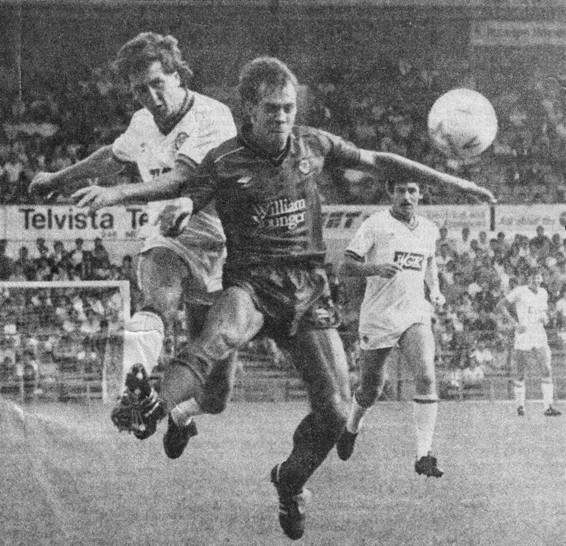 <![endif]> <![if !vml]>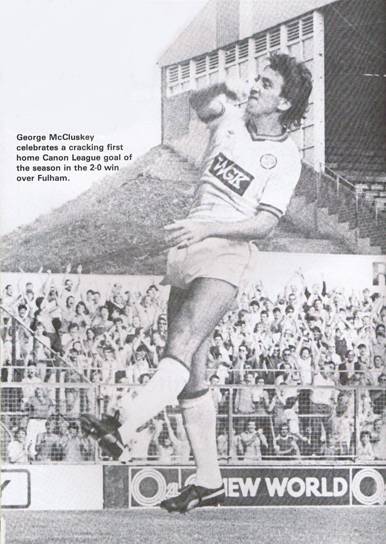 <![endif]>
George McCluskey gets in his shot to score the first goal.
Teams:
<![if !vml]>
<![endif]>
<![if !vml]>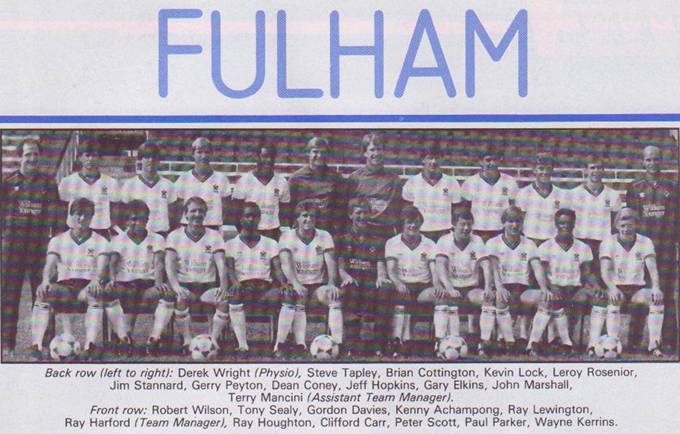 <![endif]>
Players:
<![if !vml]>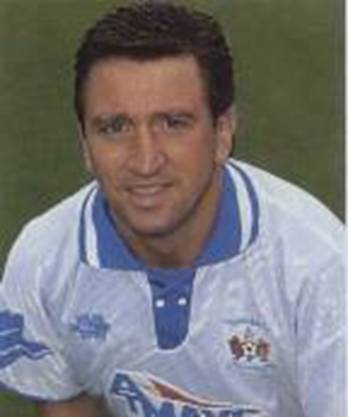 <![endif]> <![if !vml]>

<![endif]> <![if !vml]>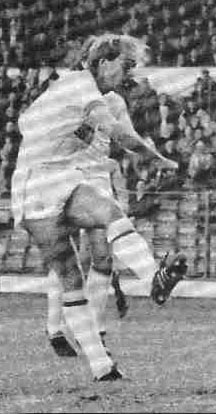 <![endif]>      <![if !vml]>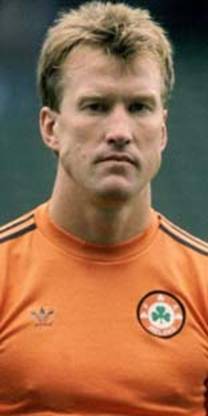 <![endif]>  
George McCluskey and Tommy Wright scored for Leeds                                 Andy Watson was the unsung hero   Gerry Peyton was sublimely lobbed
<![if !vml]>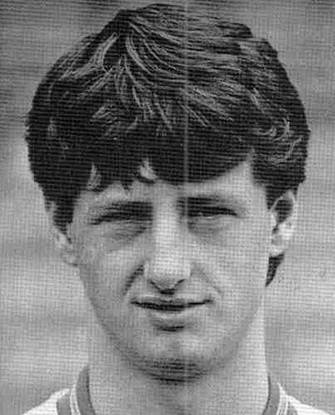 <![endif]> <![if !vml]>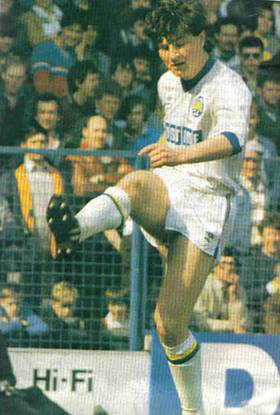 <![endif]> <![if !vml]>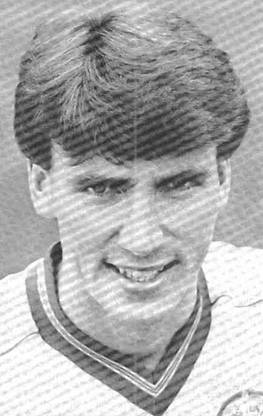 <![endif]>
Manager Eddie Gray had a mix of young and older players: Scott Sellars, Denis Irwin, Andy Linighan as well as Tommy Wright were the young,
<![if !vml]>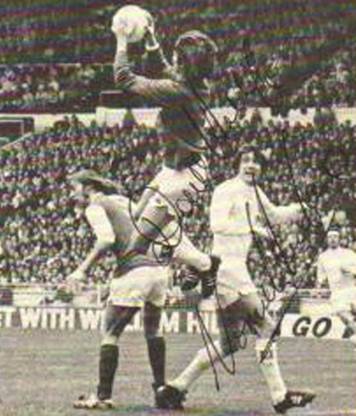 <![endif]> <![if !vml]>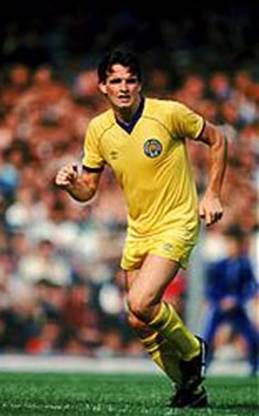 <![endif]> <![if !vml]>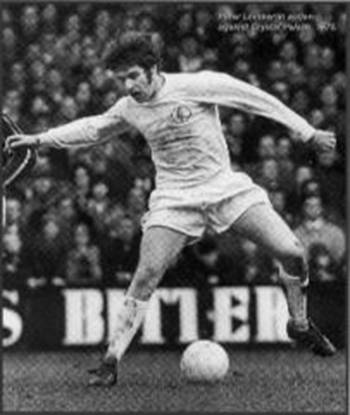 <![endif]>
while David Harvey, Frank Gray and Peter Lorimer were in the older category