<![if !vml]>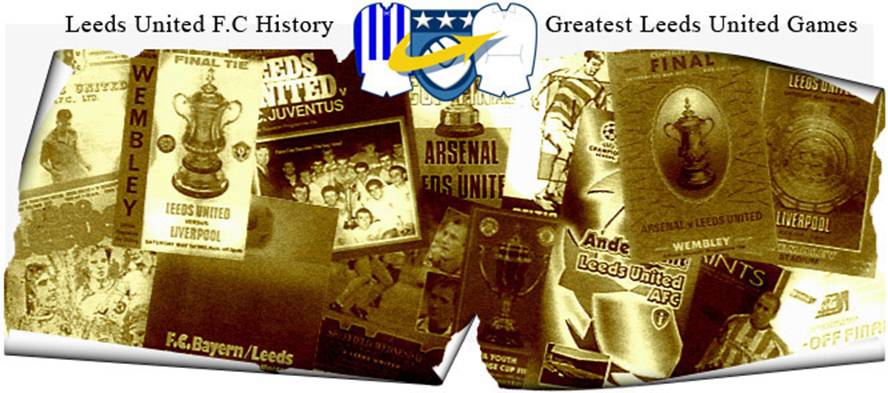 <![endif]>
Date: Saturday, 27th March 2004.
Venue: St Andrews, Birmingham.
Competition: English Premier League.
Score: Birmingham City 4 Leeds United 1.
Scorers: Birmingham City: Hughes (2), Forssell (2, 1 pen). Leeds United: Viduka.
Attendance: 29,069.
Teams:
<![if !vml]>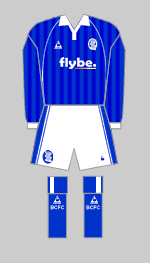 <![endif]><![if !vml]>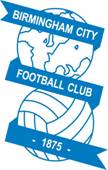 <![endif]>
Birmingham City: Maik Taylor; Martin Taylor, Upson, Cunningham, Grainger; Johnson, Hughes, Clemence, Lazaridis; Forssell (John), Morrison (Tebily). Unused Subs: Cisse, Carter, Bennett.
<![if !vml]>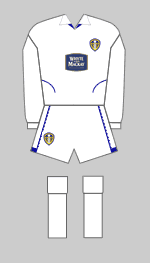 <![endif]><![if !vml]>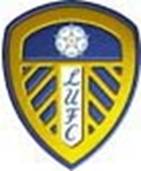 <![endif]>
Leeds United: Robinson; Kelly, Caldwell, Matteo, Domi; Pennant, McPhail, Seth Johnson, Milner (Simon Johnson); Viduka, Smith. Unused Subs: Harte, Radebe, Keegan, Carson.
Referee: Mr M. Halsey (Bolton, Lancashire).
Leeds United have found St Andrews an unforgiving venue over the years. On two occasions before 1950 United were subjected to a 5-1 hammering at the home of Birmingham City, and their visit to St Andrews in 1957 went spectacularly wrong as Leeds suffered a 6-2 defeat. But no result has been more costly than their 4-1 loss in this match, a match which on another day United might easily have won.

Eddie Gray's side were in desperate need of points with nine games of the season remaining, and the three dropped points would prove crucial when Leeds plummeted from the Premiership a month later. United's confidence was up on their arrival at St Andrews after a 2-1 in over Manchester City five days earlier, and a goal from Mark Viduka after only three minutes gave the visitors all the impetus they needed.
<![if !supportLineBreakNewLine]>
<![endif]>
Birmingham's form was far from imperious, and the Blues finished the season with a run of eight games without a win after beating United, but Steve Bruce was already assured of a mid-table finish and his squad was allowed to complete the top-flight campaign without any pressure on their shoulders. But an early rendition of Birmingham's anthem 'Keep Right On' failed to lift City from a slow start as Mark Viduka struck on three minutes to keep the home supporters sufficiently muted. A delightful pass from Jermaine Pennant, who would later play for Birmingham, saw the Australian prod home a close-range shot, and Birmingham's defence seemed thoroughly confused by Viduka's movement.
The forward had been denied by goalkeeper Maik Taylor before hitting the net, but the game's decisive moment came on ten minutes when he was presented with a simple opportunity to double United's advantage. James Milner's delivery into the box was asking to be finished off but Viduka's side-footed strike flew the wrong side of Taylor's post, and the cost of the miss was evident when Birmingham equalised in the twelfth minute.

Clinton Morrison and Viduka's Australian compatriot Stan Lazaridis combined to lay on a simple strike for Bryan Hughes and, from a position of strength, United began to look vulnerable. Martin Grainger's free-kick struck the crossbar before half-time only for lanky defender Martin Taylor to waste the rebound, but a decisive two-minute spell in the second half broke the resistance of Leeds.
Hughes claimed his second goal on sixty-seven minutes with a strike from inside the box and as Leeds attempted to reassess the situation, Mikael Forssell settled the clash two minutes later after breaking away from United's defence. Forssell looked to have collected the ball from an offside position but his emphatic finish made the most of his fortune, and the Finnish forward completed the win from the penalty spot after centre-back Steve Caldwell was harshly adjudged to have fouled Clinton Morrison with eight minutes remaining.
<![if !supportLineBreakNewLine]>
<![endif]>
Alternate Report

Leeds United were left counting the cost of failing to ram home their advantage after missing out on three more valuable points in their bid for survival. Games were fast running out for Eddie Gray's side if they were to pull off their own version of the great escape and secure their Premiership status for another year. That Saturday's 4-1 reversal was another case of three points going begging against a side who, for long periods, were there for the taking. Leeds somehow contrived to waste enough chances to put the game out of reach before generously plotting their own downfall by gifting Birmingham four goals.
<![if !supportLineBreakNewLine]>
<![endif]>
To say the score-line flattered the hosts would be an understatement, but it would have been churlish of them to refuse the generous offerings from their beleaguered visitors. To make matters worse Leeds played far better than they had six days earlier when they managed to pick up a maximum return against Manchester City at Elland Road. Eddie Gray's side created more chances in the opening ten minutes against Birmingham than they did in the space of ninety minutes against City, yet they still had nothing to show for their efforts.
†
Had Mark Viduka side-footed the ball the right side of the upright after just ten minutes it would have been 2-0 and game over, but the chance was missed and the rest is history. You could not blame Viduka for failing to score, but questions should be asked elsewhere because Leeds simply crumbled under pressure and allowed the hosts to finish in command. The midfield, which looked strong early on and was full of confidence when in possession, went AWOL under pressure and the normally reliable defence was caught napping too many times. "Tired and Weary" sang the home fans as part of City's "Keep Right On" anthem, the description could have applied to Leeds in the final twenty-five minutes. It was the first time United had shipped four goals in a league match since Arsenal strolled to victory at Elland Road and it was the first time Birmingham have ever scored four in a the Premiership.
<![if !supportLineBreakNewLine]>
<![endif]>
The Blues started the afternoon as the lowest scorers in the top half of the table, but they gratefully accepted what was on offer to record their own piece of history against United. Ironically, the Blues are normally renowned for their miserly defending, but their backline started the clash as if they had just arrived from a night on the beer at nearby Broad Street. That attitude rubbed off on dejected Leeds in the end and Eddie Gray's men were guilty of failing to stamp their authority on a game they were more than capable of winning. It was a frustrating afternoon because for large parts of the contest Leeds controlled the game. For a full sixty minutes you would have backed Gray's men to go on and steal the points.
<![if !supportLineBreakNewLine]>
<![endif]>
Their build-up play was incisive, Mark Viduka and Alan Smith frightened the life out of Matt Upson and Kenny Cunningham, and they defended in numbers. It was all very encouraging. The work-rate was good and James Milner and Jermaine Pennant tucked in well in the middle to deliver some good service. But yet it still went wrong. Horribly wrong. That, however, didn't look like being the case early doors as United started like a house on fire. By the time Mark Viduka gleefully prodded the ball home in the third minute, following a delightful pass from Jermaine Pennant, the Aussie had already been denied by the agile Maik Taylor in the Birmingham goal.
<![if !supportLineBreakNewLine]>
<![endif]>
So far so good, Birmingham were carrying on where they left off against Middlesbrough a week earlier, they lost 5-3, and Leeds had the bit between their teeth. Stephen McPhail and Seth Johnson knocked the ball around at will and it was only a matter of time before Leeds prised Birmingham open again. It took just seven minutes to be exact when James Milner fed Mark Viduka to make it 2-0 from close range. Sadly, he didn't convert at the far post and will still be kicking himself today. Viduka could have had a hat-trick inside ten minutes and it's hard to see how Birmingham would have recovered from that.
<![if !supportLineBreakNewLine]>
<![endif]>
But the Blues did re-group and when no-one picked up Bryan Hughes' run from midfield the former Wrexham midfielder converted the easiest of chances after great work by Clinton Morrison and Stan Lazaridis. Failing to pick up Hughes' bursts from midfield was something that haunted Leeds throughout and whenever Birmingham got forward they did so in numbers. Leeds still gave as good as they got, but were worn down shortly before the break as the Blues turned the screw. Lady Luck even came to the rescue when Martin Grainger's free-kick rattled the underside of the bar. Martin Taylor followed up, but could only lift the ball straight at Paul Robinson despite having the goal at his mercy. That was a let-off and the half-time whistle brought some welcome respite.

United came out of the blocks well again in the second half with James Milner, who has run himself into the ground over the past few weeks, causing all manner of problems, but United were unable to make their pressure count. And then Birmingham made them pay. With twenty-five minutes remaining it was finely balanced, but it took just three minutes to alter that. The first blow came when Stan Lazaridis held the ball up well and an untracked Bryan Hughes was again able to make his way into the box to slam the ball home. Three minutes later it was all over. Kenny Cunningham launched the ball forward and the impressive Mikael Forssell raced clear of a static rearguard to score. The Finn looked well offside, but a shortage of vociferous complaints suggested that Leeds had already given up the ghost.
<![if !supportLineBreakNewLine]>
<![endif]>
United could also have gone ballistic when the final nail was hammered in the coffin thirteen minutes from time. Clinton Morrison backed into Steve Caldwell before hitting the deck and referee Mark Halsey, who had done well up to that point, amazingly pointed to the spot. Mikael Forssell made no mistake with the penalty. The Leeds players looked resigned to their fate at that stage and, while 4-1 clearly flattered the home side, United looked a dejected bunch. They knew the situation and they knew it was getting harder by the week. There were eight games remaining and they simply had to win their next two to have any hope of getting back in the survival race. To have written Leeds off as finished would have been easy, but the fact was that if they showed this belief and effort they would still have had an outside chance. They had to beat Leicester the following Monday and do the same again at Blackburn six days later. It was a tall order, but they were capable of doing just that.
<![if !supportLineBreakNewLine]>
<![endif]>
<![if !vml]>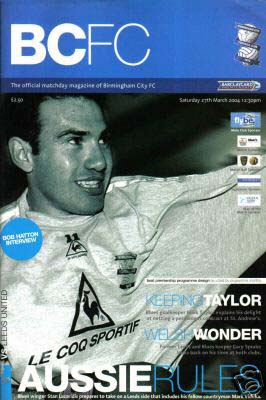 <![endif]>
Match Action:
<![if !vml]>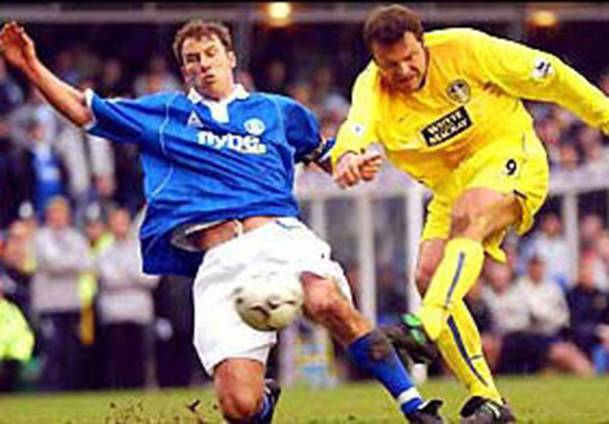 <![endif]>†††††††††† <![if !vml]>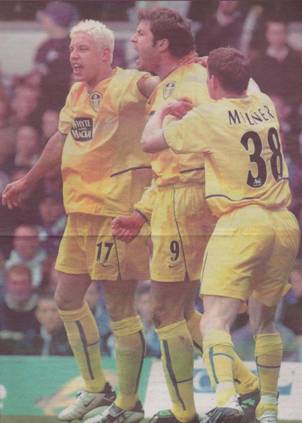 <![endif]>
Mark Viduka holds off Kenny Cunningham to give United the lead†††††††††††††††††††††††† ††††††††††††††††††Alan Smith, Mark Viduka and James Milner celebrate
<![if !vml]>
<![endif]>†<![if !vml]>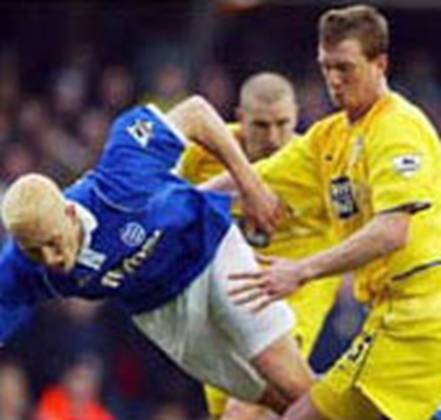 <![endif]>
Stephen McPhail, Alan Smith and James Milner congratulate††††††††††††††††††††† ††††††††††Stephen Caldwell tackles Mikael Forssell as Seth Johnson
Mark Viduka†††††††††††††††††††††††††††††††††††††††††††††††††††††††††††††††††††††††††††††††††††††††††††††††† ††††††††††††††looks on
<![if !vml]>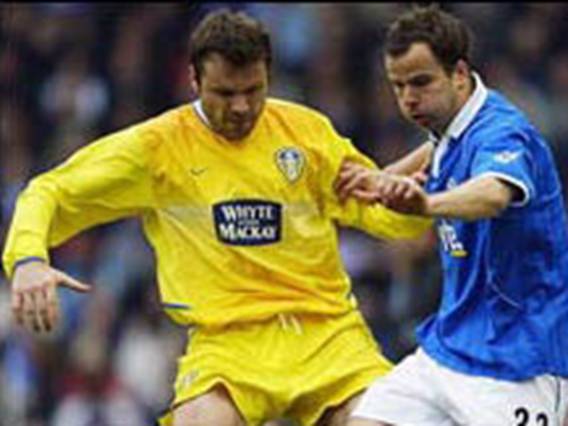 <![endif]>††††††††† <![if !vml]>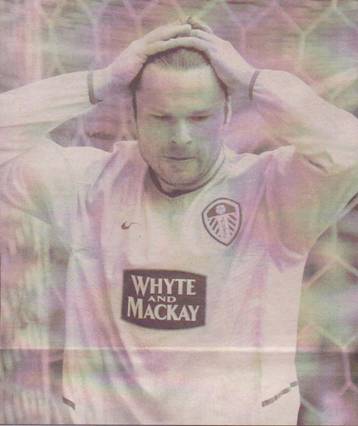 <![endif]>
†††††† Mark Viduka holds off Kenny Cunningham†††††††††††††††††††††††††††††††††††††††††††††† ††††††††††††††††††††††††††††Mark Viduka cannot believe he missed††††††††††††††††††††††††
<![if !vml]>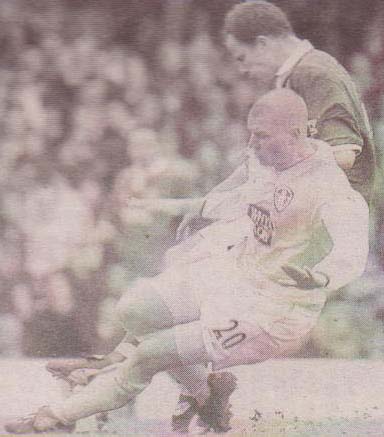 <![endif]>††† ††<![if !vml]>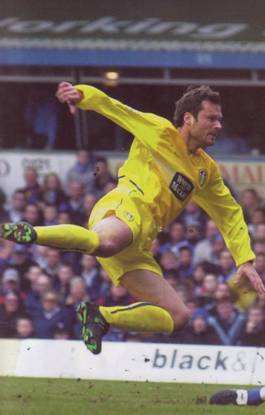 <![endif]>††††††<![if !vml]>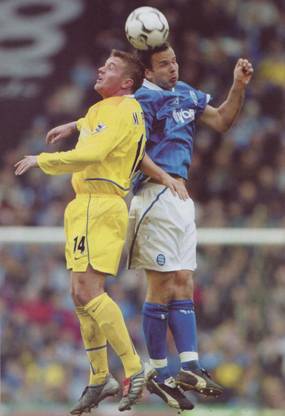 <![endif]>
Seth Johnson gets in his tackle††††††††††††††††††††††††††††††††††† ††††††††††Mark Viduka tries a flying header†††††††† ††††††Stephen McPhail in an aerial duel
<![if !vml]>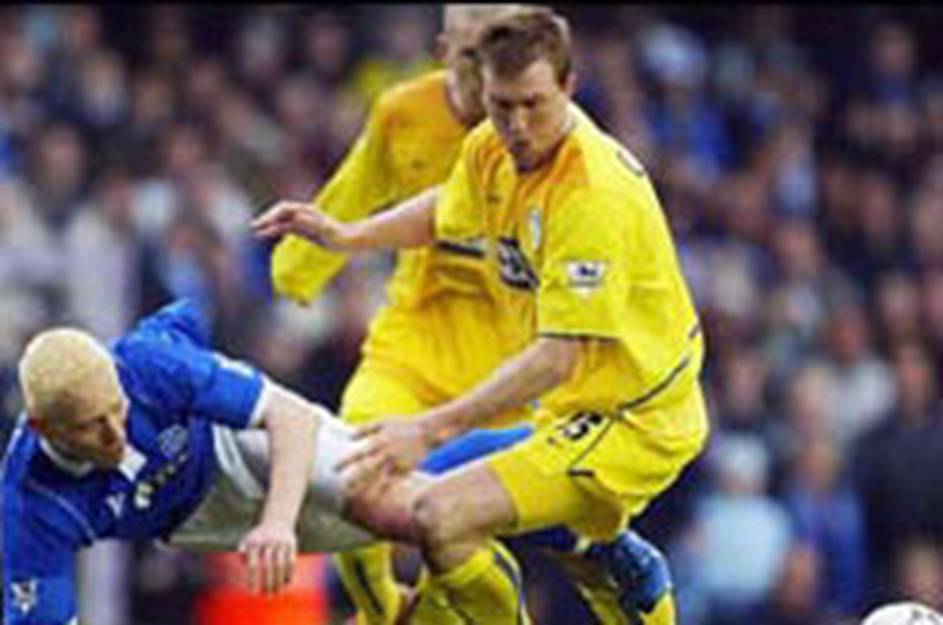 <![endif]>†
Stephen Caldwell tackles Mikael Forssell as Seth Johnson looks on
<![if !vml]>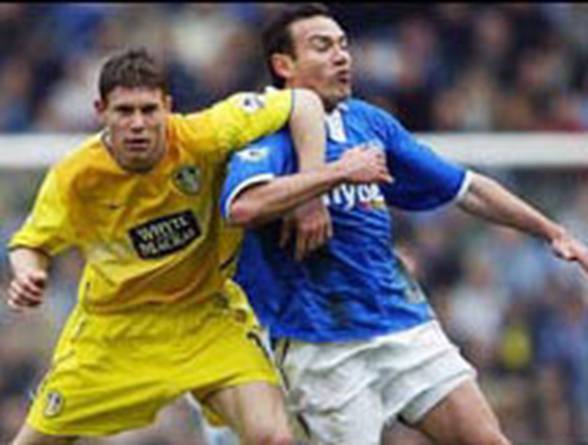 <![endif]>††††††††† <![if !vml]>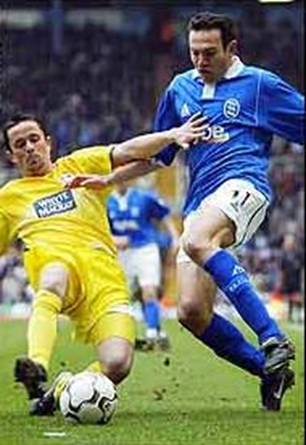 <![endif]>
James Milner holds off Stan Lazaridis†††††††††††††††††††††††††††††††††††††††††††††††††††††††††††††††††††††††† ††††††††††††††††††††Gary Kelly slides in to tackle Stan Lazaridis††
<![if !vml]>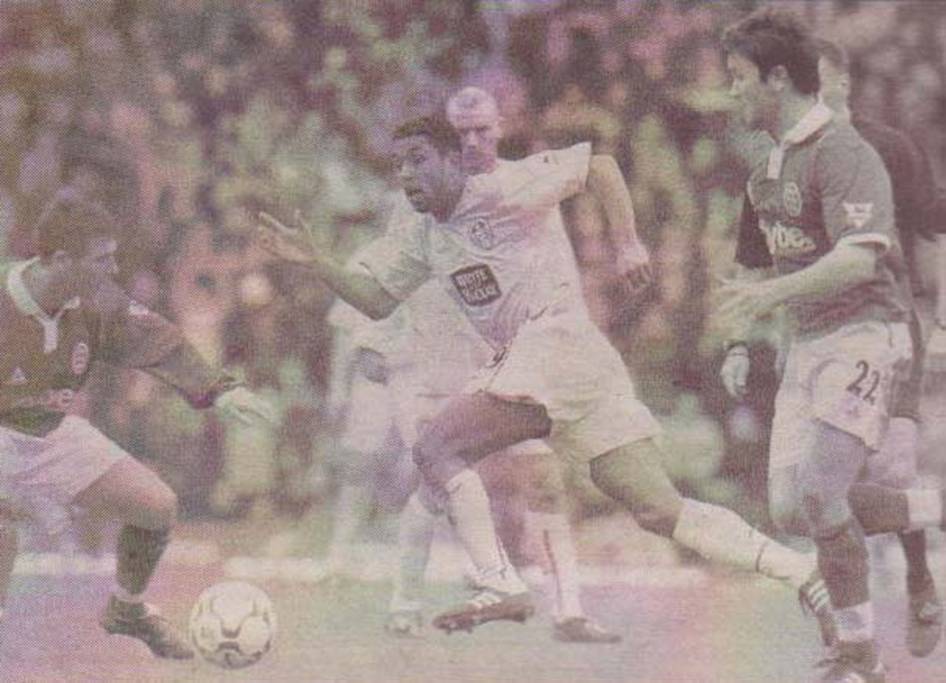 <![endif]>
Substitute Simon Johnson takes on the Birmingham defence
<![if !vml]>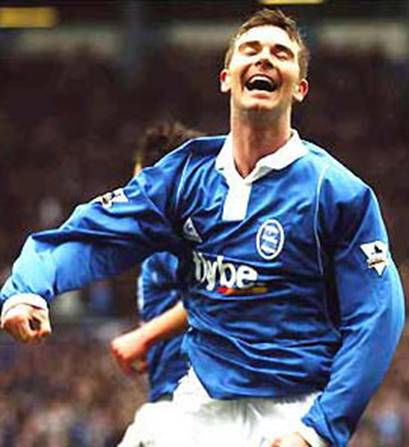 <![endif]>† <![if !vml]>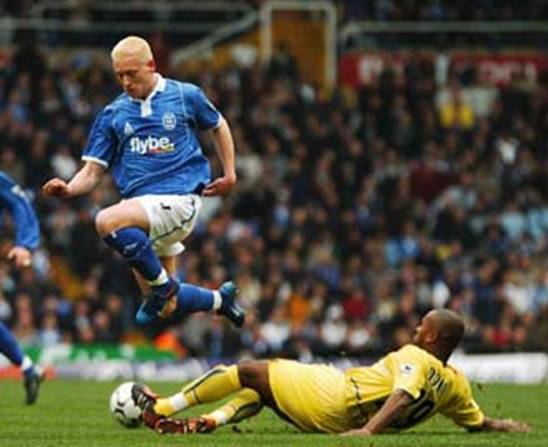 <![endif]>††
Bryan Hughes celebrates one of his goals†††††††††††††††††††††††††††††† ††††Mikael Forssell is disposed by Didier Domiís sliding tackles†††††††††††††††††††
<![if !vml]>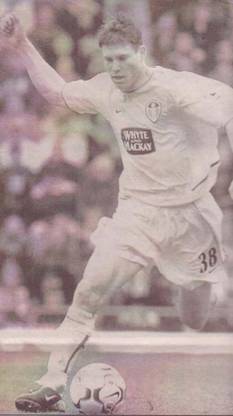 <![endif]>†††† <![if !vml]>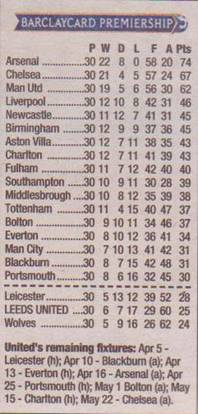 <![endif]>††††††<![if !vml]>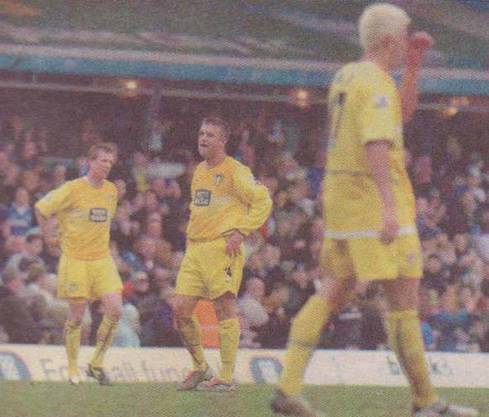 <![endif]>
James Milner on the charge†††††††† ††††††††Despair for Unitedís position†††††† †Despair for Stephen Caldwell, Stephen McPhail and Alan Smith
††††††††††††††††††††††††††††††††††††††††††††††††††††††††††††††††††††††††††††††††††††††††††††††††††††††††††† ††††††††††††on the pitch
<![if !vml]>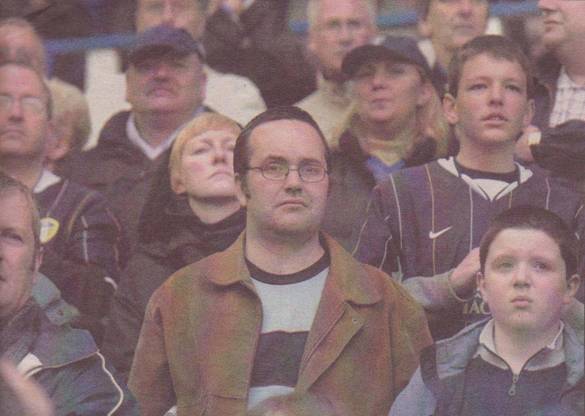 <![endif]>†<![if !vml]>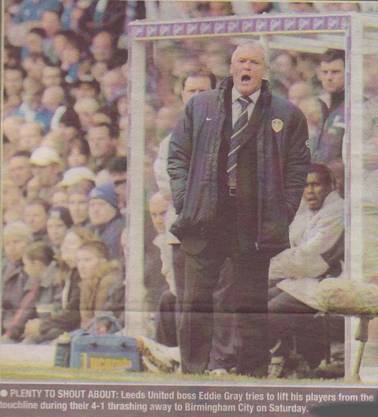 <![endif]>
and the fans watching off it†† ††††††††††††††††††††††††††††††††††††††††††††††††††††††††††††††††††††††††††††††††††††††††††††††††††††Despair for Eddie Gray
†
Players:
<![if !vml]>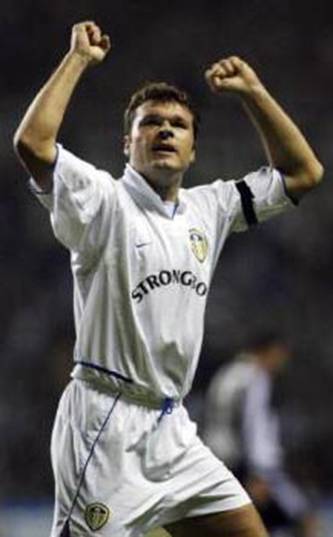 <![endif]>††† †††<![if !vml]>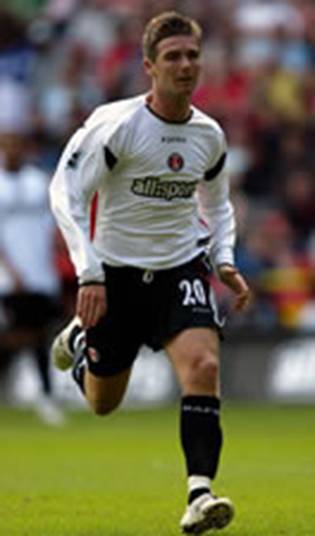 <![endif]>†<![if !vml]>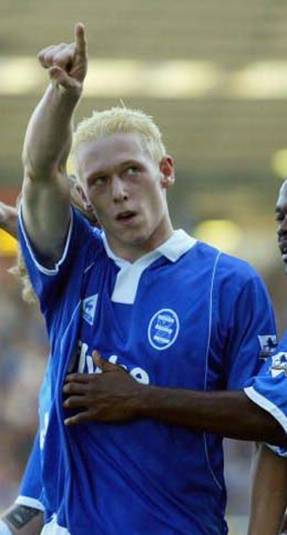 <![endif]>†
Mark Viduka opened the scoring for United but Bryan Hughes (2) and Mikael Forssell (2, 1 a penalty) replied for Birmingham
<![if !vml]>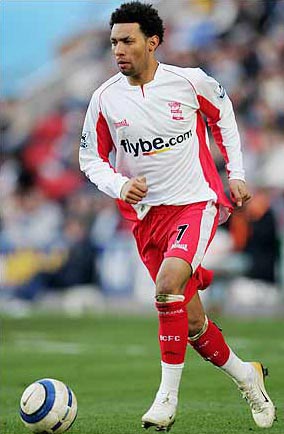 <![endif]>†† ††<![if !vml]>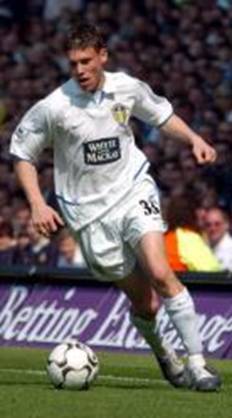 <![endif]>††††††<![if !vml]>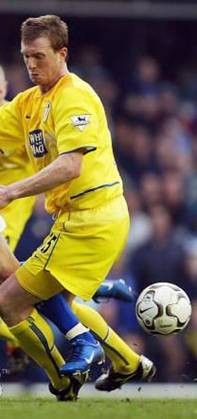 <![endif]>††††††<![if !vml]>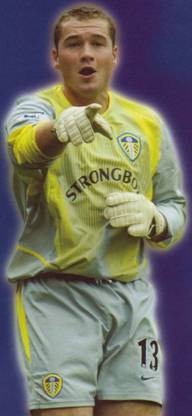 <![endif]>
Jermaine Pennant later played for††††††† ††††††††James Milner set up an easy chance†† ††Stephen Caldwell was†††††††††††† ††††††Paul Robinson saved from
Birmingham††††††††††††††††††††††††††††††††††††††††† ††††††††††which Mark Viduka spurned†††††††††† ††††††††unlucky to concede a penalty††† ††Martin Taylor†
<![if !vml]>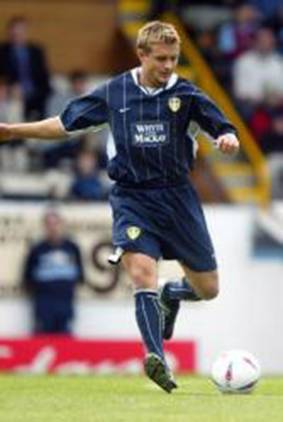 <![endif]>† <![if !vml]>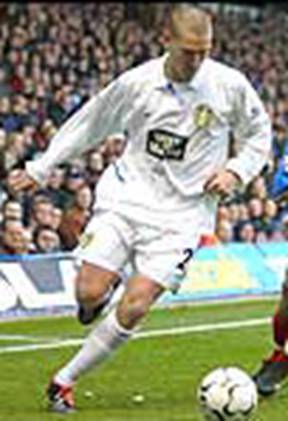 <![endif]>††††††††††††††††<![if !vml]>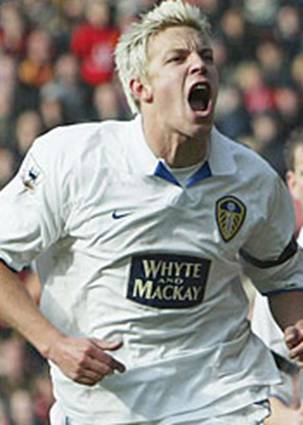 <![endif]>
Stephen McPhail and Seth Johnson dominated early on†††††††††††††††††††††††††††††††† †††††††††††††††††††††††††††††††††††††Alan Smith and Mark Viduka frightened
††††††††††††††††††††††††††††††††††††††††††††††††††††††††††††††††††††††††††††††††††††††††††††††††††††††††††††††††††††† ††††††††††††††††††††††††††††††††††††††††††††the Birmingham defence
<![if !vml]>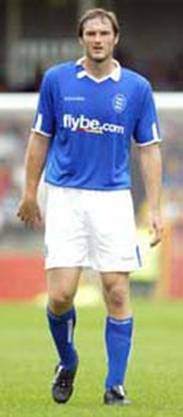 <![endif]>†<![if !vml]>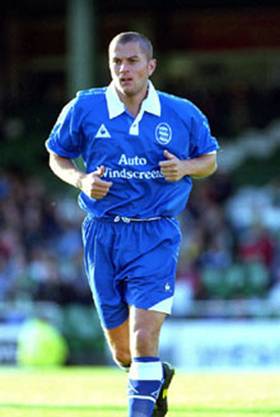 <![endif]>† <![if !vml]>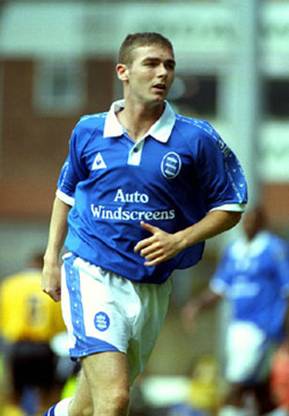 <![endif]>†<![if !vml]>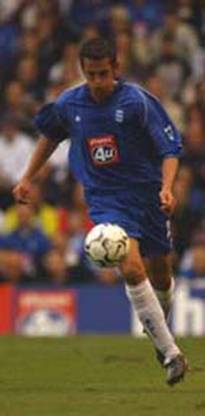 <![endif]>
Compared to the early season encounter at Elland Road Martin Taylor, Martin Grainger and Bryan Hughes were included in the
Birmingham starting team and Darren Carter was an unused substitute†††††††††††††††††††††††††††††††
<![if !vml]>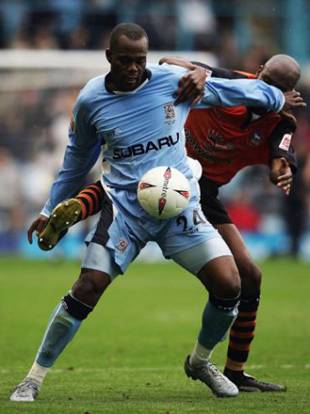 <![endif]>
while Stern John came on as substitute