<![if !vml]>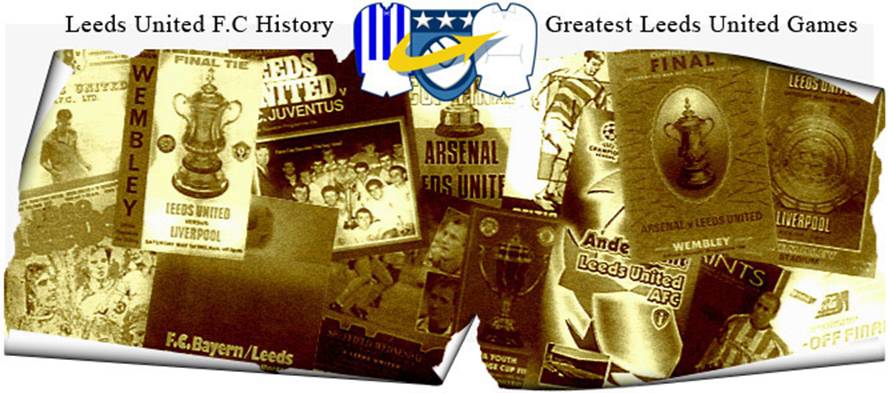 <![endif]>
Date: Saturday 27th March 1976.
Venue: Elland Road, Leeds.
Competition: First Division.
Score: Leeds United 3 Arsenal 0
Scorers: Leeds United: Clarke (2), Bremner. Arsenal: Nil.
Attendance: 26,657.
Teams:
<![if !vml]>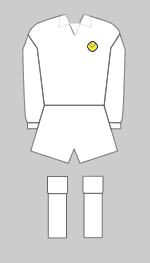 <![endif]><![if !vml]>

<![endif]>
Leeds United: Harvey; Reaney, F. Gray; Bremner, Madeley, Hunter; Harris, Clarke, Jordan (McKenzie), Cherry, E. Gray.
<![if !vml]>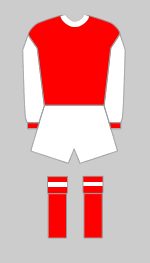 <![endif]><![if !vml]>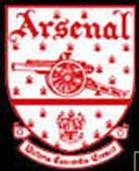 <![endif]>
Arsenal: Rimmer; Rice, Nelson; Ross, Mancini, Powling; Armstrong; Ball, Radford, Kidd, Brady.
Referee: J.K. Taylor (Wolverhampton).
Jimmy Armfield was at the helm when United took on Arsenal in a First Division game in March 1976 and had the satisfaction of seeing the Gunners beaten 3-0 at Elland Road. You would probably think that a 3-0 home win over Arsenal would be acceptable enough but Armfield had endured a brief period of unrest among a section of supporters on the Kop, who made it clear they wanted to see popular striker Duncan McKenzie brought off the substitute's bench.
United were leading 2-0, both goals having been scored in the first half, but they had been unable to add further to the tally and with just under twenty minutes of the game left, up went the chants for McKenzie. Shortly after these had died down, Jimmy Armfield pulled Joe Jordan from the action and sent McKenzie on. The move was rewarded five minutes from the end of the game when the £250,000 former Nottingham Forest Striker charged down an attempted pass from Richie Powling who was trying to set up an Arsenal attack.
McKenzie raced forward unopposed and when faced by advancing goalkeeper Jimmy Rimmer he slipped the ball inside to the supporting Billy Bremner, who tapped it into an empty net to make it 3-0. Afterwards Armfield was at pains to stress that he had not made the substitution because the crowd demanded it. "I would never do anything like that. In this case I had been thinking for a while of bringing Joe off because he had such a hard match with Scotland earlier in the week and I made a point of telling Joe that," he said.
United's two goal lead against Arsenal had been given to them by a double strike from Allan Clarke inside four minutes, though he was indebted to Eddie Gray for both chances. The game was sixteen minutes old when Gray laid the foundations for the first goal, his pass cutting out three would-be Arsenal defenders and Clarke, in the penalty area, took the ball in his stride and hit it firmly past Rimmer.
It gave Clarke his much sought after two hundredth goal of his career, one he had been seeking for the last thirteen weeks but he did not have to wait long for his two hundred and first. That came four minutes later, when Eddie Gray pushed the ball through for him to beat Jimmy Rimmer with another firm shot.
<![if !vml]>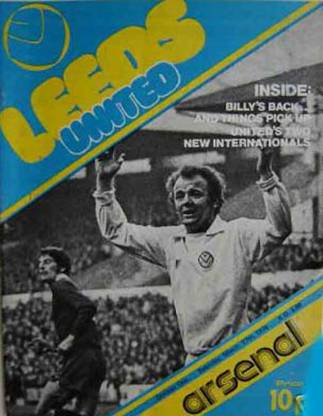 <![endif]>
Teams:
<![if !vml]>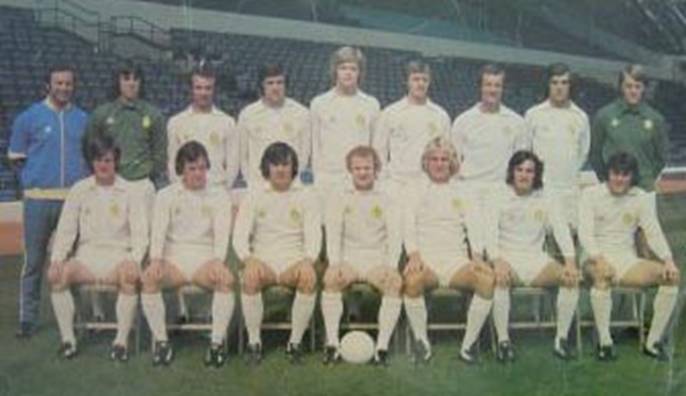 <![endif]>
Leeds United 1976-77:
Back Row: Jimmy Armfield (Manager), David Harvey, Paul Reaney, Norman Hunter,
Gordon McQueen, Allan Clarke, Paul Madeley, Joe Jordan, David Stewart.
Front Row: Duncan McKenzie, Trevor Cherry, Peter Lorimer, Billy Bremner, Terry Yorath,
Frank Gray, Eddie Gray.
<![if !vml]>
<![endif]>
Arsenal 1976-77:
Back Row: Terry Mancini, John Matthews, Jimmy Rimmer, Brian Kidd, Geoff Barnett, Pat Rice.
Front Row: Sammy Nelson, Richie Powling, John Radford, Bertie Mee (Manager), Alan Ball,
Wilf Rostron, Eddie Kelly.
Players:
<![if !vml]>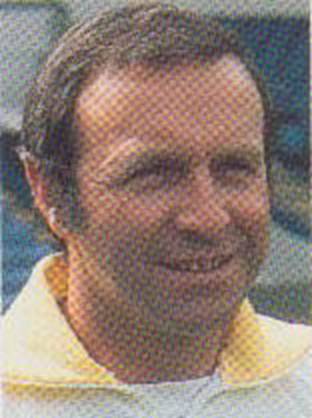 <![endif]>  <![if !vml]>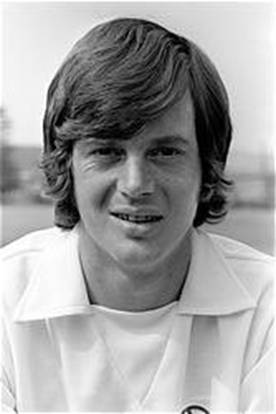 <![endif]>  <![if !vml]>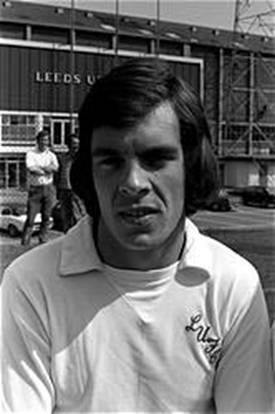 <![endif]>
Manager Jimmy Armfield was under pressure to play Duncam McKenzie. He came off the bench to replace Joe Jordan
<![if !vml]>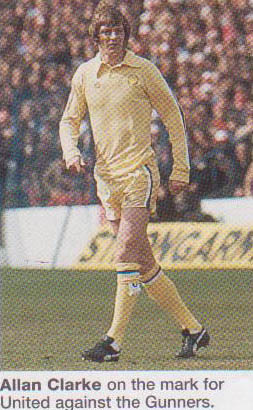 <![endif]>  <![if !vml]>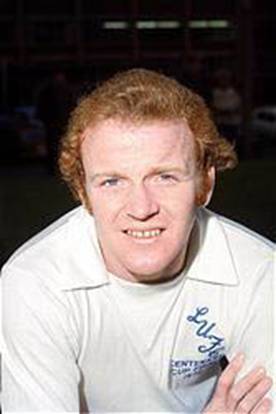 <![endif]>    <![if !vml]>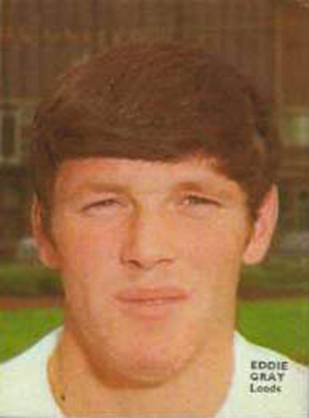 <![endif]>
Allan Clarke (2) and Billy Bremner scored for United.                                                    Eddie Gray set up the United goals
<![if !vml]>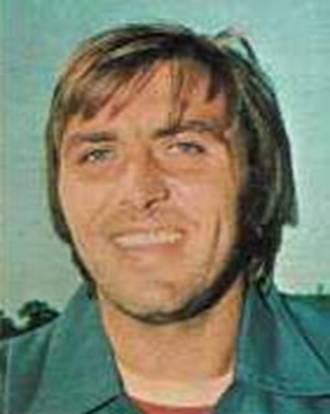 <![endif]> <![if !vml]>
<![endif]> <![if !vml]>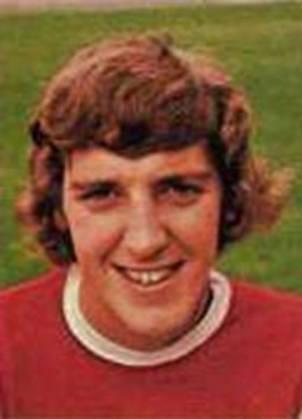 <![endif]>
Jimmy Rimmer was the Arsenal keeper                  Pat Rice and Sammy Nelson were the full backs
<![if !vml]>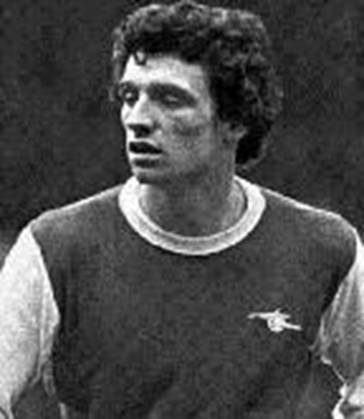 <![endif]> <![if !vml]>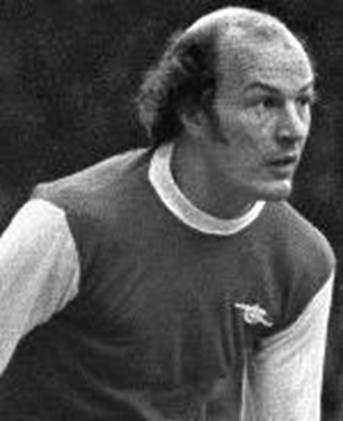 <![endif]> 
Trevor Ross and Terry Mancini were the central defenders                                                              
<![if !vml]>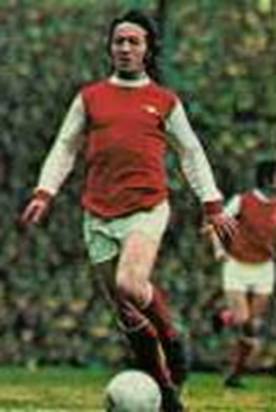 <![endif]> <![if !vml]>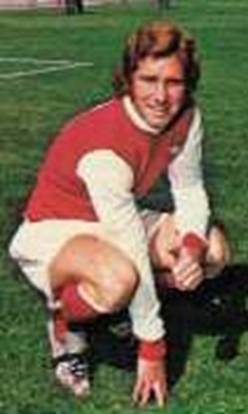 <![endif]> <![if !vml]>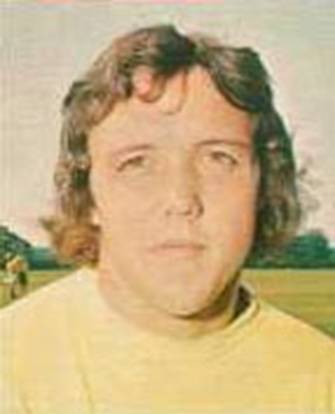 <![endif]>                        
The Gunners' midfield comprised George Armstrong, Alan Ball, Richie Powling                                          
<![if !vml]>
<![endif]> <![if !vml]>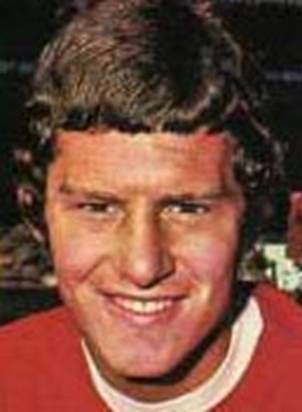 <![endif]>  <![if !vml]>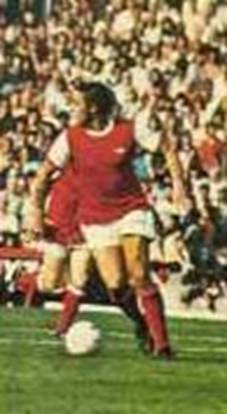 <![endif]>                  
and Liam Brady                                                     Brian Kidd and John Radford were the strikers