<![if !vml]>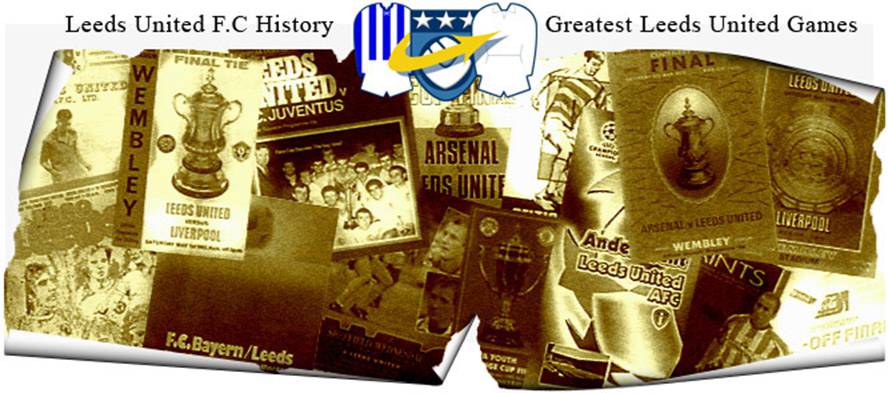 <![endif]>
Date: Saturday, 27th March 1965.
Venue: Hillsborough, Sheffield.
Competition: FA Cup Semi-Final.
Score: Leeds United 0 Manchester United 0
Scorers: Leeds United: Nil. Manchester United: Nil.
Attendance: 65,000 (Receipts £32,413).
Teams:
<![if !vml]>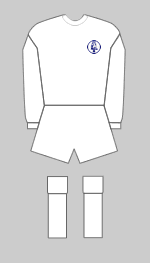 <![endif]><![if !vml]>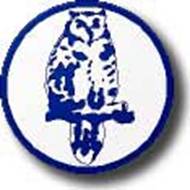 <![endif]>
Leeds United: Sprake; Reaney, Bell; Bremner, Charlton, Hunter; Giles, Storrie, Peacock, Collins, Johanneson.
<![if !vml]>
<![endif]><![if !vml]>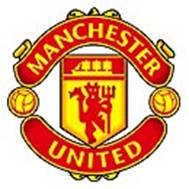 <![endif]>
Manchester United: P.Dunne; Brennan, T.Dunne; Crerand, Foulkes Stiles; Connelly, Charlton, Herd, Law, Best.
Referee: R.H. Windle (Chesterfield, Derbyshire).
It was United's first FA Cup Semi-Final and the farthest they had ever advanced in the Cup. They had been locked in a struggle for League supremacy with Manchester for the whole season and it was going to be another thrilling episode in the up and down saga which the tremendous rivalry ensured. Both teams were pursuing a League and Cup double and there were also the "Family Feuds" with Brothers Bobby and Jack Charlton and brothers-in-law Nobby Stiles and Johnny Giles being on opposing sides.
Leeds had Albert Johanneson on the left wing in place of Terry Cooper in an otherwise unchanged team from their emphatic Sixth Round win at Crystal Palace. However, Manchester, after victories over Chester, Stoke, Burnley and Wolves were marginal favourites, mainly because of their greater experience of the big occasion.
A capacity crowd at Hillsborough witnessed the two teams locked in a titanic and often fiery encounter. Neither team asked, or gave, an inch with tempers fraying and shirts being torn as tackles flew in hard and fast on the heavy pitch. With players like Sprake, Charlton and Hunter, who stood no nonsense in defence and the fiercely combative Bremner and Giles in midfield and the very aggressive Bobby Collins leading the charge by example faced with the likes of Crerand Stiles and Law, who were no known for their genteelness, it was an explosive cocktail which could explode at any time.
Denis Law motivated the first flashpoint when he checked Jack Charlton and fighting broke out amongst six players with Charlton being butted in the process. Bremner set the tone chopping down Bobby Charlton in full flight, even arousing the usually calm England maestro to wag a finger in his direction. Unabashed Bremner next fouled Denis Law, but he was quickly paid back several fold by the opposing hatchet-men.
United started to get their game together and Peacock, Storrie and Johanneson threatened but the Manchester defence held firm. Stiles and Law found themselves in the referee's notebook as the game degenerated into a kicking match in the muddy conditions which did not help the game as a spectacle. On the hour the game descended into an all-in-brawl started by Law having an altercation with Jack Charlton and soon Crerand got involved with Bremner and Stiles and Hunter threatened each other. It all ended with Denis Law being penalised and loosing half his shirt when peace was restored.
There was mass media criticism of referee Dick Windle's handling of the squalid and brutal Semi-Final with some newspapers calling for him to be replaced for the replay. Tension had never been far from the surface as the two teams locked horns in a snarling encounter. The most significant incident occurred when Nobby Stiles brought down Albert Johanneson forcing him out of the replay with damaged knee ligaments.
Neither club's reputation was enhanced. And both teams were roundly condemned by the press as it finished goalless, with Manchester winning the foul count by a clear margin of 24-10. So it was onto Nottingham Forest's ground for the replay the following Wednesday.
<![if !vml]>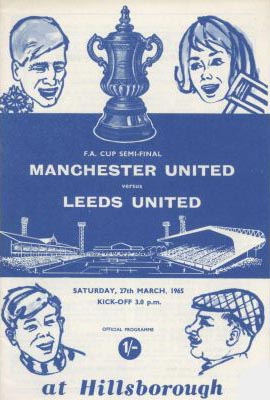 <![endif]>   <![if !vml]>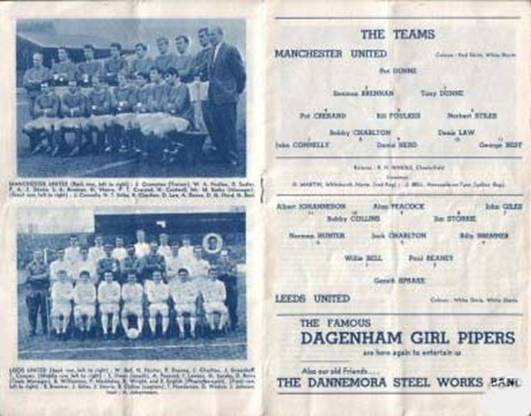 <![endif]>
Match Action:
<![if !vml]>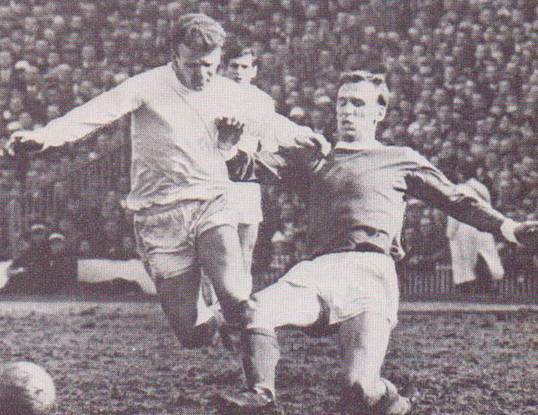 <![endif]> <![if !vml]>
<![endif]> 
Pat Crerand tackles Billy Bremner and tempers become frayed, as Law and Stiles, and Collins and Hunter, join the melee        
<![if !vml]>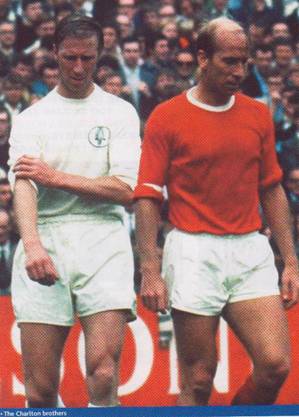 <![endif]> <![if !vml]>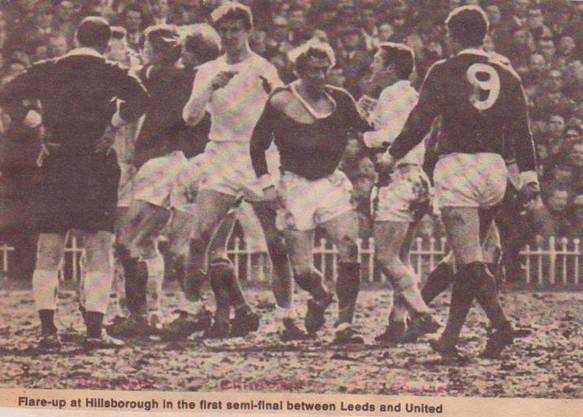 <![endif]>
Oh Brother!
<![if !vml]>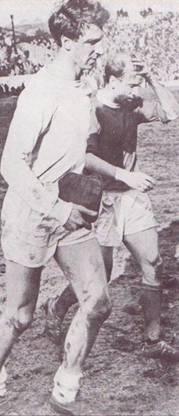 <![endif]>          <![if !vml]>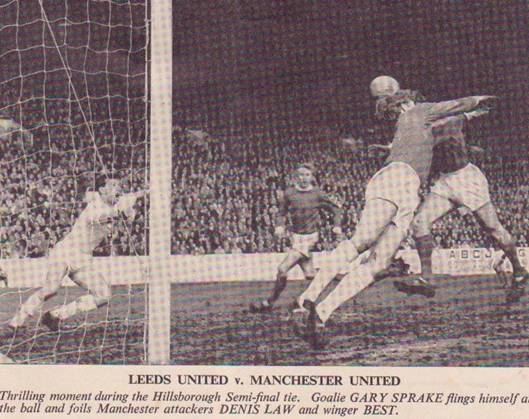 <![endif]>
Jack and Bobby Charlton
leave the pitch together
at the end of the game