<![if !vml]>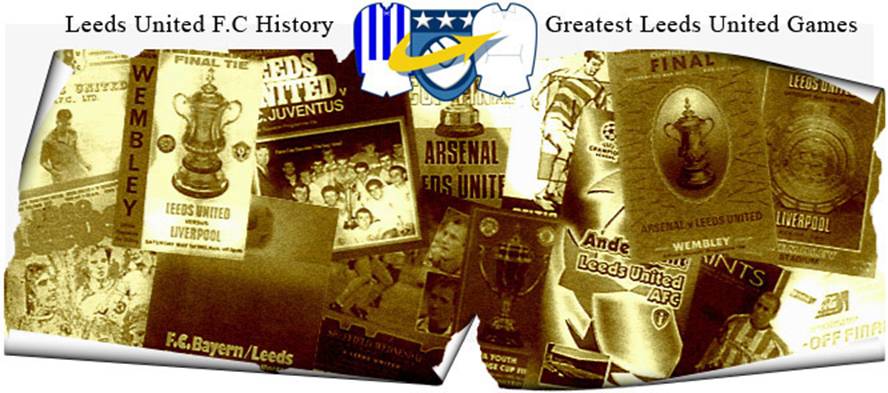 <![endif]>
Date: Thursday, 26th December 2002.
Venue: Stadium of Light, Sunderland.
Competition: English Premier League.
Score: Sunderland 1 Leeds United 2
Scorers: Sunderland: Proctor. Leeds United: Milner, Fowler (pen).
Attendance: 44,029.
Teams:
<![if !vml]>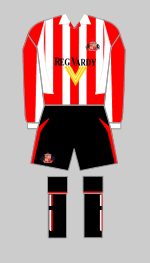 <![endif]><![if !vml]>

<![endif]>
Sunderland: Macho; Wright, Craddock, Babb, Gray; Proctor (Stewart), McCann, Thirlwell (McCartney), Kilbane; Flo (Kyle), Phillips. Unused Subs: Bjorklund, Ingham.
<![if !vml]>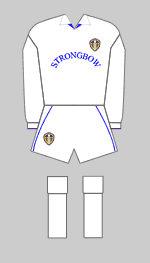 <![endif]><![if !vml]>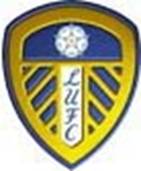 <![endif]>
Leeds United: Robinson; Kelly, Mills, Lucic, Harte (Duberry); Smith (Milner), Bakke, Okon, Wilcox; Viduka (Fowler), Kewell. Unused Subs: Seth Johnson, Martyn.
Referee: Mr M. Dean (Heswall, Wirral).††††††††††††††††††††††††††††††††††††††††††††††††††††††††††††††††††††††††††††††††††††††††††††††††††††††††††††††††††††††††††††††††††
Unitedís battle-hardened squad handed Terry Venables a belated Christmas present at the Stadium of Light. Terry Venables' men passed their toughest character test this season to claim all three points against a determined Sunderland side who were fighting for their Premiership lives. This was the day when the Leeds Manager's under-fire players had to stand up and be counted and there were heroes all across the park as United dug deep to collect three valuable points. Robbie Fowler would take some of the plaudits for scoring the winning goal, but teenager James Milner and goalkeeper Paul Robinson were the real stars.
<![if !supportLineBreakNewLine]>
<![endif]>
James Milner, who replaced fellow local hero Alan Smith as a second-half substitute, almost single-handedly changed the course of the game after United appeared to be heading for another defeat. Trailing 1-0 at the break, it was always going to take something special to drag Leeds up off the canvas and back into what was a real Boxing Day thriller. The lively Milner, a Leeds fan through and through, supplied the moment that Leeds so desperately craved when he slid the ball home from close range to net his first goal for the club. It was real Roy of the Rovers stuff for Horsforth-bred Milner and, at just sixteen years and three-hundred-and-fifty days, the Premiership's youngest-ever goal-scorer spurred Leeds on to overturning a deficit for the first time that season.
<![if !supportLineBreakNewLine]>
<![endif]>
While James Milner's intervention would grab all the headlines, his moment of magic would have counted for little had Paul Robinson not then stopped everything the hosts could throw at him. Time and again Sunderland poured forward and Kevin Phillips, who would have had a hat-trick on another day, would be glad if he never comes face to face with Paul Robinson again. The United keeper was magnificent when called upon and as the game wore on his defence responded and turned in a tremendous rearguard action. Gary Kelly snuffed out the threat of Kevin Phillips on more than one occasion after the break, while Danny Mills and Teddy Lucic both made desperate goal-line clearances.
<![if !supportLineBreakNewLine]>
<![endif]>
In the middle of the park it looked like the departure of Alan Smith, with a head injury, would prove costly and for a brief while his absence was the only notable thing about United. Leeds did look a different side without Alan Smith and he was the driving force before James Milner found his feet and showed just why he was one of the hottest young properties in the game. Milner played with a maturity above his years and showed some neat touches. He has good quick feet and is not afraid to get forward, as his goal showed. But the whole side played with an unfamiliar zest and this was the sort of performance Leeds have been lacking in recent weeks because there was no shortage of commitment and effort in what was a real war of attrition.
<![if !supportLineBreakNewLine]>
<![endif]>
Trips to Sunderland are notoriously fiery affairs and, while there was no bad blood, this was a frenetic encounter that saw both sides create numerous chances. Howard Wilkinson hailed his side's display as their best of the season, and that was unsurprising given the relish in which they poured forward. The home side would probably have felt aggrieved that they did not take at least a point because the only real difference between the two sides was the fact that Leeds took their chances and Sunderland didn't.
<![if !supportLineBreakNewLine]>
<![endif]>
Kevin Phillips, Tore Andre Flo, Harry Kewell and Mark Viduka were all guilty of wasting great chances before the deadlock was finally broken by Michael Proctor just eleven minutes before half-time. Proctor did well to get goal-side of Ian Harte and his pin-point header, from a teasing Kevin Phillips cross, was measured to perfection to leave Paul Robinson beaten from the narrowest of angles. For all Leeds had enjoyed plenty of pressure of their own, there was a sense of inevitability about proceedings and Sunderland looked sure-fire bets to go on and win the game.
<![if !supportLineBreakNewLine]>
<![endif]>
It was important that Leeds managed to go in at the break without any further damage and after achieving that they emerged to produce a stronger, more determined effort.
Sunderland should still have gone 2-0 up straight after the break, but Paul Robinson somehow denied Kevin Phillips while Danny Mills reacted quickly to block a Michael Proctor shot. Three minutes later it was all square when the lively James Milner crashed into the six-yard box to slide home a Jason Wilcox cross. That goal changed the game and might even prove to be the turning point for United's season as the self-belief that had been missing started to come flooding back. Sunderland did enjoy another great spell of pressure, but this time Leeds got men behind the ball and when all else failed Paul Robinson was on hand to produce a blinding save to thwart Kevin Phillips.
<![if !supportLineBreakNewLine]>
<![endif]>
At times Leeds were battered by Sunderland, but they weathered storm after storm and attacked with more purpose and determination. Their endeavours were finally rewarded ten minutes from time when Michael Proctor hauled down Harry Kewell, who was clean through, for a deserved penalty and Robbie Fowler coolly stroked the ball home. His cheeky spot-kick was game over and United were now celebrating a three-match unbeaten run for the first time that season. In a bizarre twist, Robbie Fowler's late winner also ensured that United boasted the best away record in the Premiership despite their lowly league placing. The big question was whether or not they could build on this run at Elland Road, starting the following game against Chelsea.
<![if !vml]>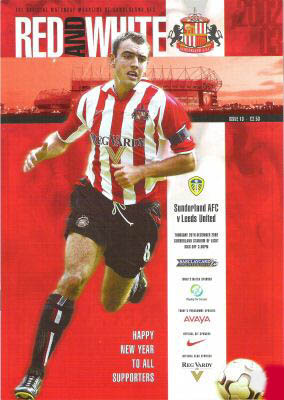 <![endif]>
Match Action:
<![if !vml]>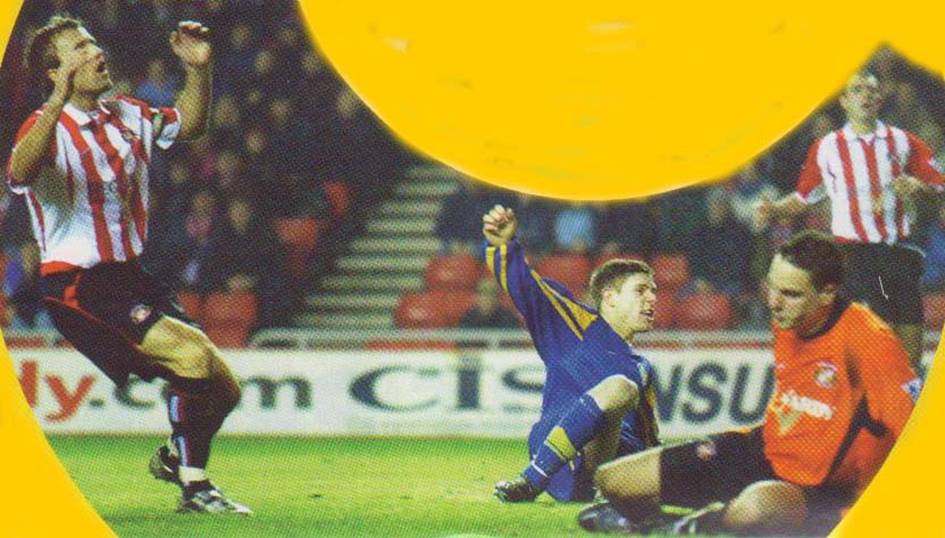 <![endif]>†
James Milner slides in to score his first goal in senior football
<![if !vml]>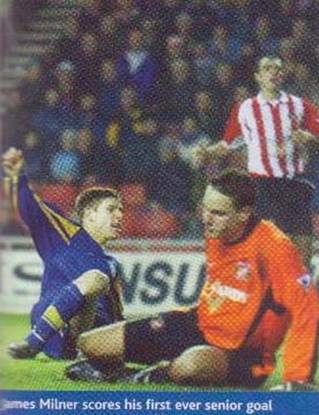 <![endif]>†<![if !vml]>
<![endif]>†<![if !vml]>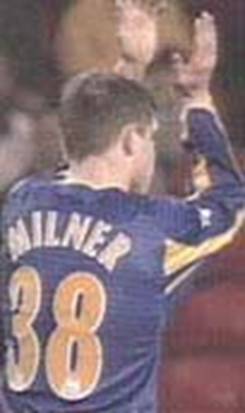 <![endif]>
††††††††††††††††††††††††††††††††††††† †††††††††††††††††††††††††††††††††††††††††††James Milner celebrates his goal††††††††††††††††††††††††††††††††††††††††††† James Milner salutes the crowd
<![if !vml]>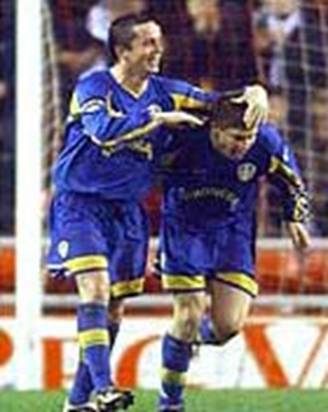 <![endif]>††††† <![if !vml]>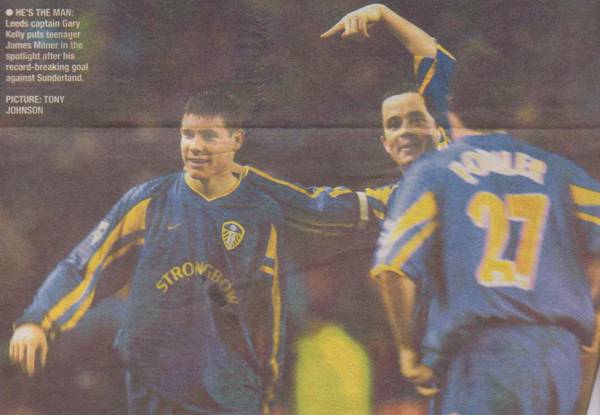 <![endif]>†
Gary Kelly congratulates James Milner††††††††††††††††††††† Robbie Fowler joins Gary Kelly to congratulate James Milner
<![if !vml]>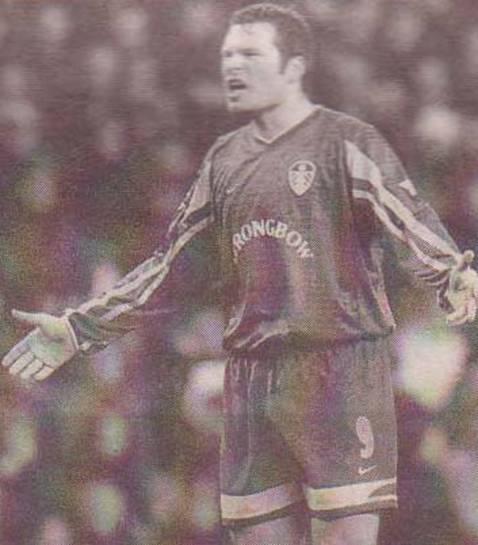 <![endif]>† <![if !vml]>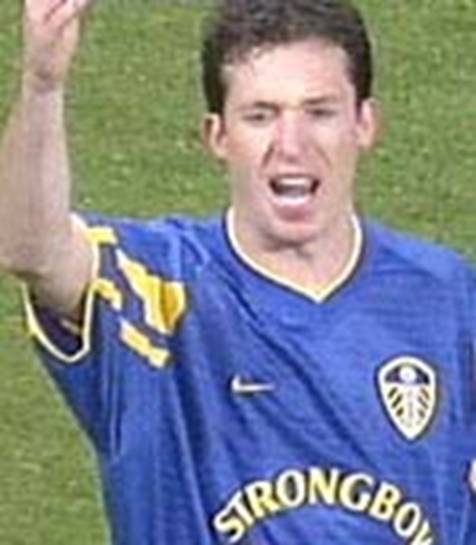 <![endif]>
Mark Viduka disputes a decision†††††††††††††††††††††††††††††††††††††††††††††††††††††††††††††††††† Robbie Fowler cheers his penalty success
<![if !vml]>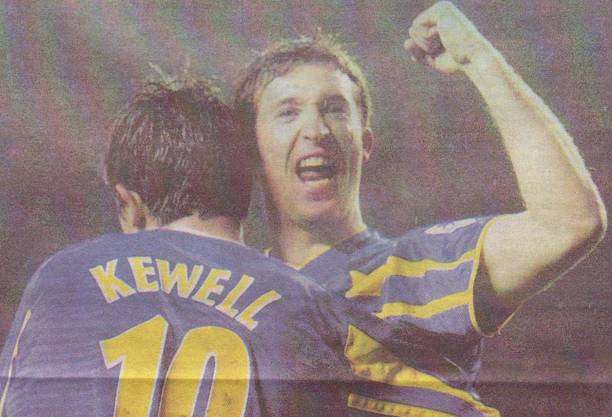 <![endif]>††† <![if !vml]>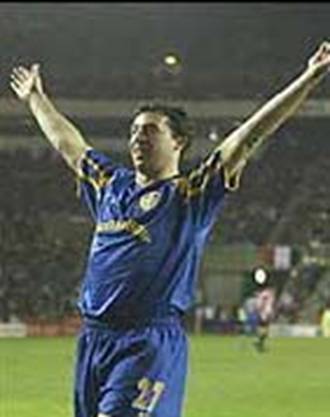 <![endif]>††
Harry Kewell congratulates Robbie Fowler†††††††††††††††††††††††††††††††††††† †††††††††††††††††††††††††††††††††††††††††††††††††††Robbie Fowler salutes the fans
<![if !vml]>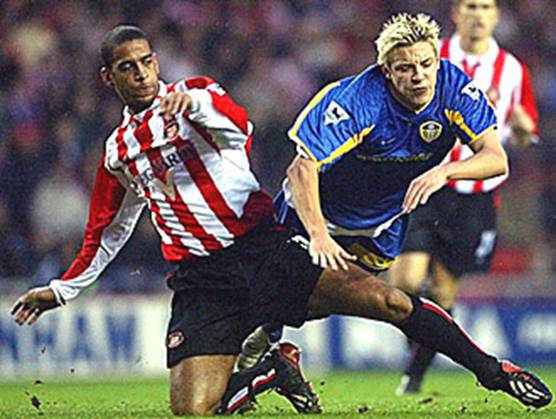 <![endif]>††††††††††† <![if !vml]>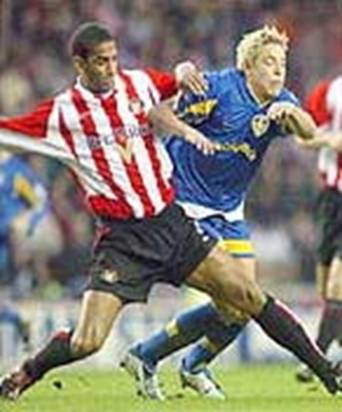 <![endif]>††
††††††††††††††††††††††††††††††††††††††††††††††††††††††††††††††††††††††††††††††††††††††† Phil Babb gets physical with Alan Smith†††††††††††††††††††††††††††† †††††††††††††††††††††††††††††††††††††††††††††††††††††
<![if !vml]>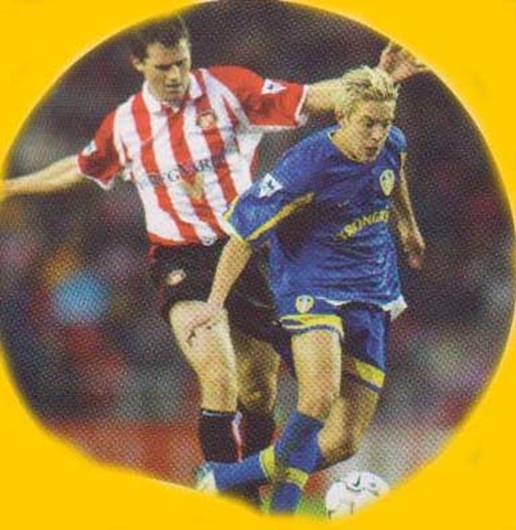 <![endif]>†† <![if !vml]>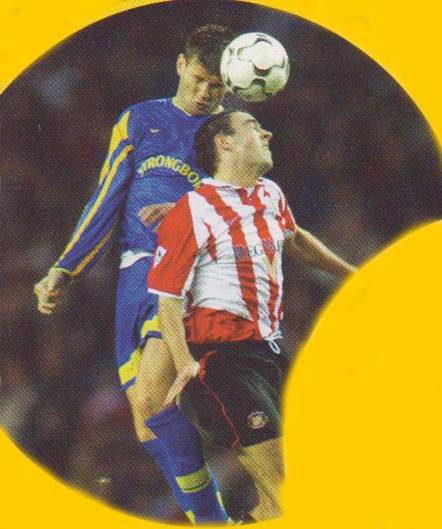 <![endif]>†
Alan Smith beats Kevin Kilbane††††††††††††††††††††††††††††††††††††††††††††††††††††††††††††††††††††††††††††††† Eirik Bakke beats Gavin McCann to a header††††††††
<![if !vml]>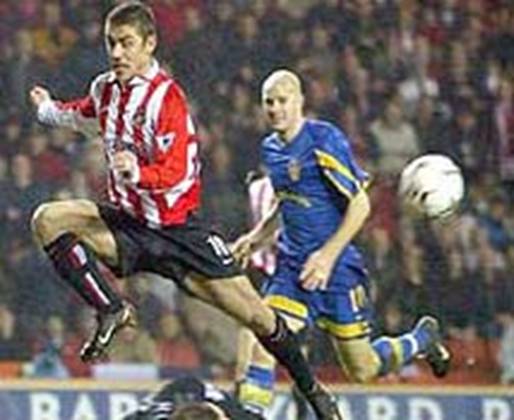 <![endif]>†††††† <![if !vml]>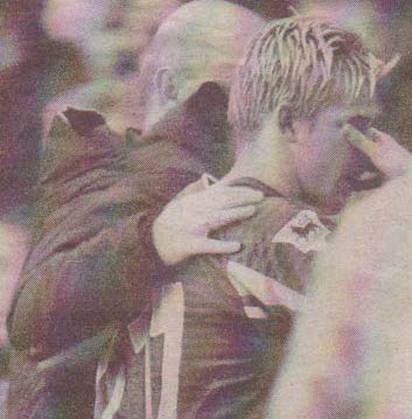 <![endif]>
Kevin Phillips watched by Danny Mills, could have had a hat-trick††††††††††††††††††††††††††† Alan Smith leaves the field with an head injury
†
<![if !vml]>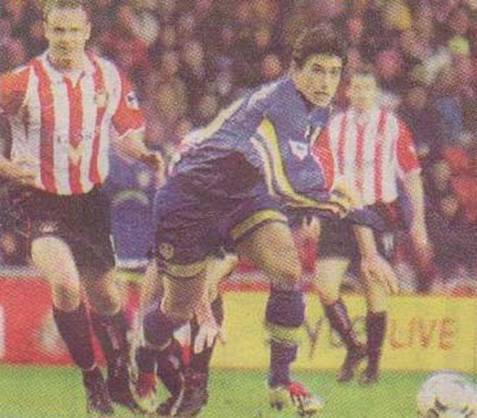 <![endif]>†<![if !vml]>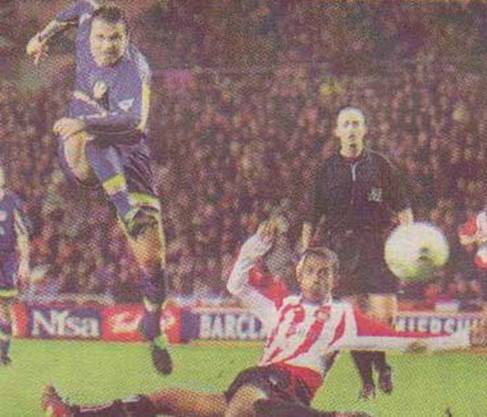 <![endif]>†
Harry Kewell also should have scored††††††††††††††††††††††††††††††††††††††††††††††††††††††††† Mark Viduka could have also scored a couple
<![if !vml]>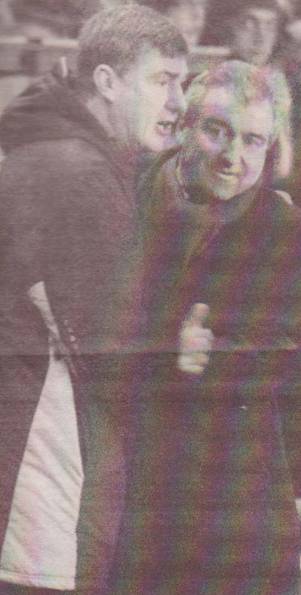 <![endif]>†††††† <![if !vml]>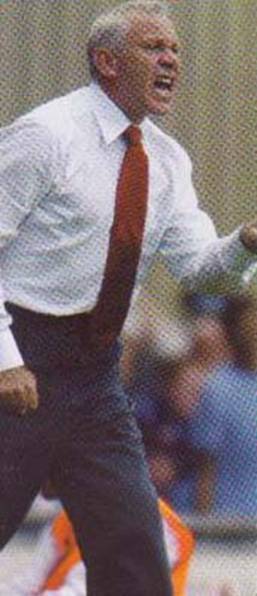 <![endif]>††<![if !vml]>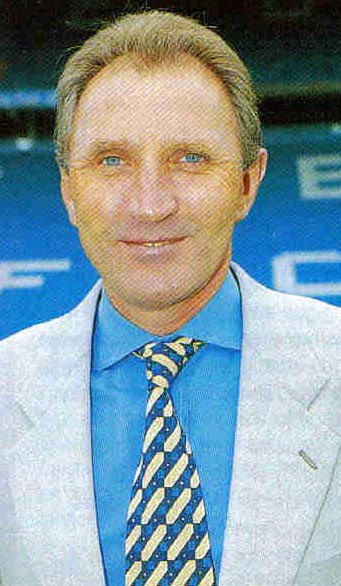 <![endif]>
Terry Venables and Brian Kidd celebrate†††††††††††††† Future Leeds boss Peter Reid had made way for ex-Leeds boss Howard Wilkinson
Players:
<![if !vml]>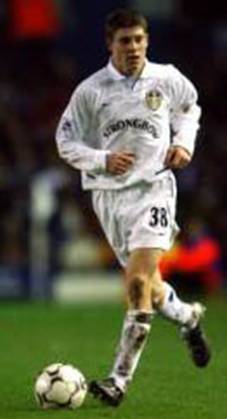 <![endif]>†† <![if !vml]>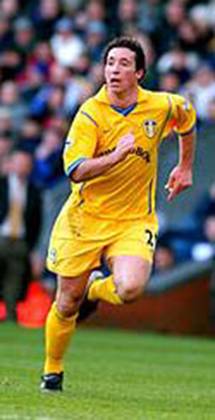 <![endif]>†††††††††††††††††††††<![if !vml]>
<![endif]>†
James Milner and Robbie Fowler (Penalty) scored for Leeds††††††††††† ††††††††††††††††††††††††after Kevin Phillips had given Sunderland the lead†††††
<![if !vml]>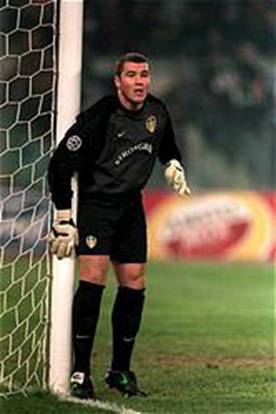 <![endif]>††† †††††††††††††††<![if !vml]>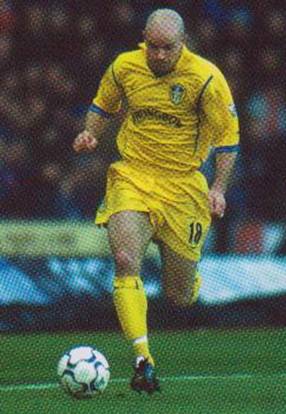 <![endif]>††<![if !vml]>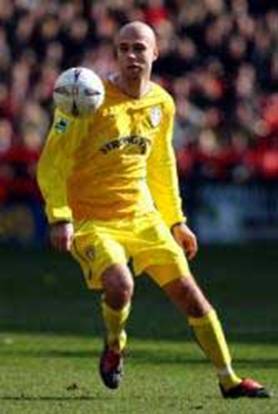 <![endif]>†
Paul Robinson was the star of the show††††††††††††††††††† †††Danny Mills and Teddy Lucic both made goal-line clearances††††††††††††††††††††††††††††††††††††††††††
<![if !vml]>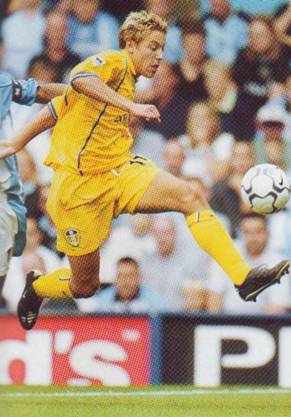 <![endif]>†††††† ††††<![if !vml]>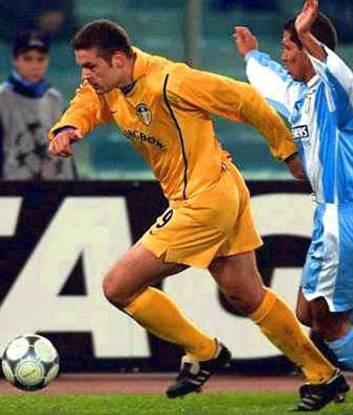 <![endif]>††<![if !vml]>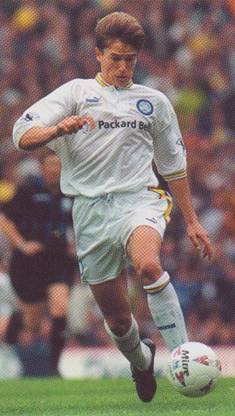 <![endif]>†
Alan Smith went off with an head injury†††† ††††††††††††††Mark Viduka and Harry Kewell were guilty of misses
<![if !vml]>
<![endif]>†† ††<![if !vml]>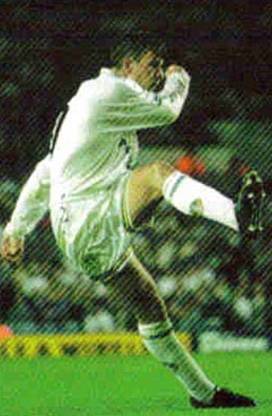 <![endif]>†††††<![if !vml]>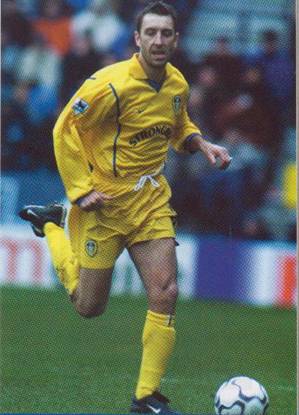 <![endif]>
Gary Kelly snuffed out the threat of Kevin Phillips††† ††††††Ian Harte almost let in Michael Proctor †††††††Jason Wilcox crossed for James Milnerís goal
†
<![if !vml]>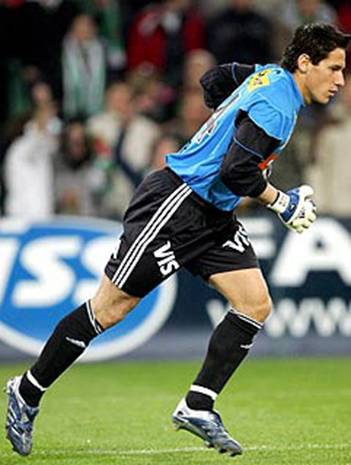 <![endif]>††††††† <![if !vml]>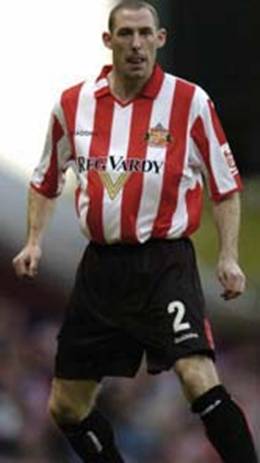 <![endif]>†††<![if !vml]>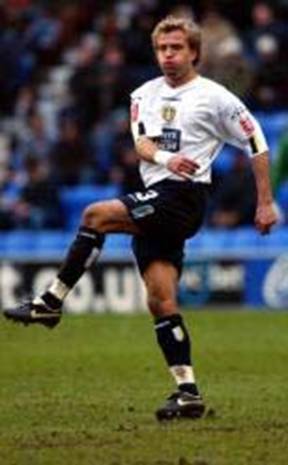 <![endif]>†
Jurgen Macho was in the Sunderland goal††††††††††††††††††††††††††† Stephen Wright and future Leeds loanee Michael Gray were the full-backs††††††††††
<![if !vml]>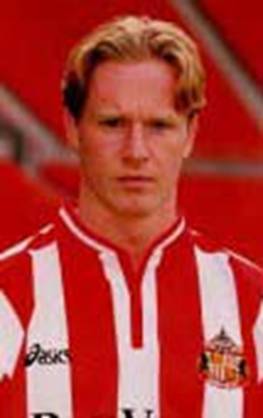 <![endif]>†<![if !vml]>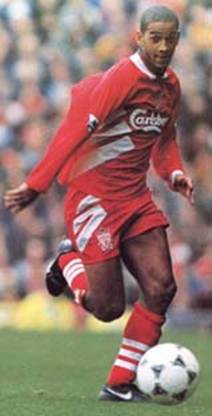 <![endif]>††† <![if !vml]>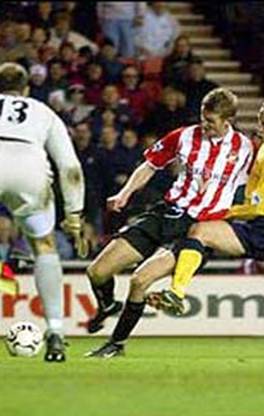 <![endif]>†<![if !vml]>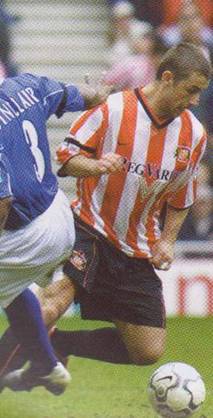 <![endif]>
Jody Craddock partnered Phil Babb in central defence††††††††††††††††† ††††††††††††††††††Tore Andre Flo and Kevin Phillips were the strikers
<![if !vml]>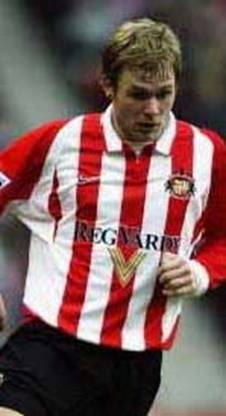 <![endif]>†<![if !vml]>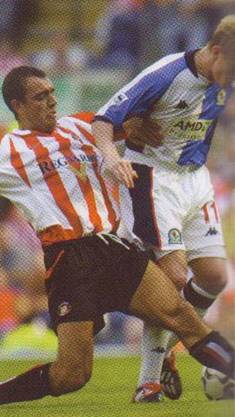 <![endif]>†<![if !vml]>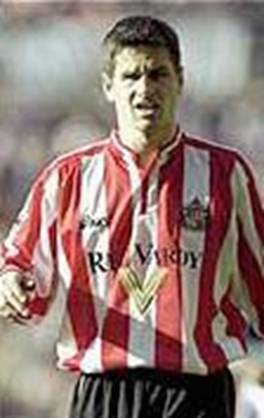 <![endif]>†<![if !vml]>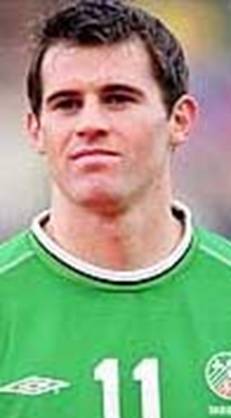 <![endif]>
Michael Proctor, Gavin McCann, Paul Thirlwell and Kevin Kilbane started in midfield
<![if !vml]>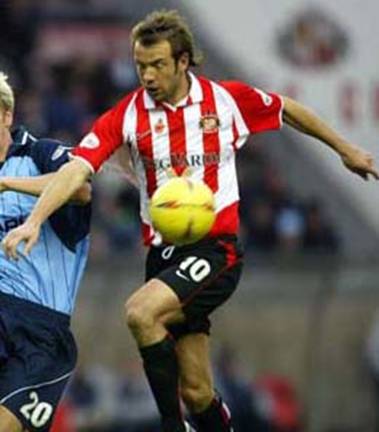 <![endif]>†<![if !vml]>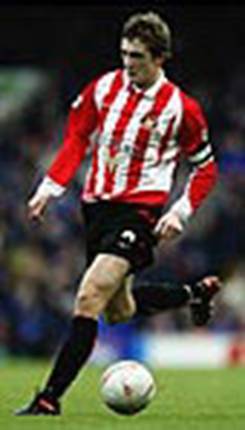 <![endif]>†<![if !vml]>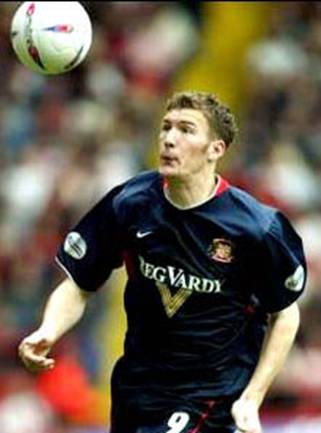 <![endif]>
† †††††††††††††††††††††††††††††††††††††Marcus Stewart, George McCartney and Kevin Kyle were used as substitutes
<![if !vml]>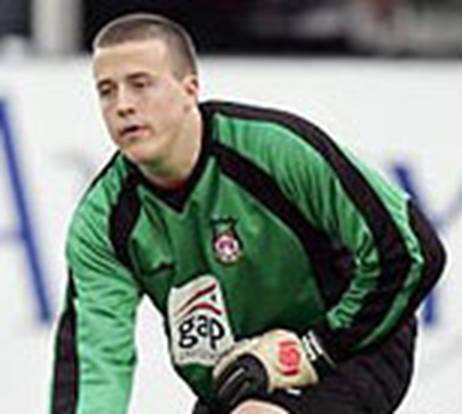 <![endif]>†††††† <![if !vml]>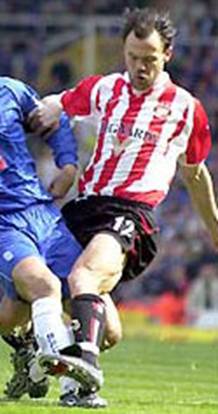 <![endif]>
Michael Ingham and Joachim Bjorklund were the unused substitutes