<![if !vml]>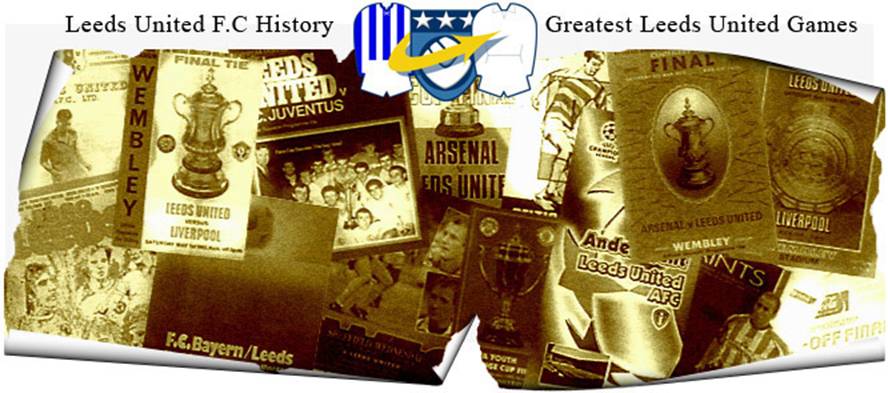 <![endif]>
Date: Wednesday 26th December 1984.
Venue: Ewood Park, Blackburn.
Competition: Second Division.
Score: Blackburn Rovers 2 Leeds United 1
Scorers: Blackburn Rovers: Brotherston, Randell. Leeds United: McCluskey.
Attendance: 20,149.
Teams:
<![if !vml]>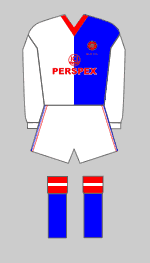 <![endif]><![if !vml]>
<![endif]>
Blackburn Rovers: Gennoe; Branagan, Rathbone; Lowey, Keeley, Mail; Miller, Randell, Thompson, Garner, Brotherston.
<![if !vml]>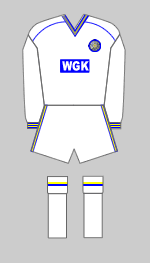 <![endif]><![if !vml]>
<![endif]>
Leeds United: Hughes; Irwin, Hamson; Sellars, Linighan, Aspin; Wright, Sheridan, McCluskey, Lorimer, F. Gray.
Referee: R. Bridges (Deeside)
Leeds United felt they were victims of some rough justice as they suffered their first league defeat by Blackburn Rovers in twenty-five years, at Ewood Park on 26th December 1984. Deeside referee Ron Bridges left the United players seething when he denied Frank Gray what seemed to be the clearest of penalties and though United went on to have the lion's share of the possession, they failed to get their reward their efforts deserved.
A 2-1 defeat was another setback to their hopes of sustaining a serious promotion challenge but Eddie Gray and his men at least had the encouragement of a relieved manager Bobby Saxton to look back on. "That would be the biggest chasing my team have had since I became manager at Ewood," he told United. Despite Mr Bridge's decision not to award the penalty, Rovers and United combined to put on a Boxing Day feast of entertaining football, which critics of Second Division soccer would have done well to witness.
The attendance of 20,149 was the first five figure crowd of the season at Ewood Park and the biggest for a league game there for five years. Twenty minutes of the match had gone when Gray worked a neat move that put him clear of the Rovers' defence but as he moved in on goal he was sent crashing by goalkeeper Terry Gennoe. To the astonishment of the United man no penalty award was given. United also felt hard done by when Rovers moved down the field and were awarded a throw-in which Gary Hamson was adamant should have gone his way. Salt was rubbed into the wound when Rovers fashioned a twenty-second minute opening goal from the throw. Ian Miller, Rovers' danger man in the first-half with his incisive right-wing runs, crossed to the far post where Noel Brotherston gave United goalkeeper, Phil Hughes, no chance with a good header.
United had tended to lose heart in similar situations but not so on this occasion. Their second-half display was tremendous with every player pulling his weight, none more so than Neil Aspin, who had a sterling game at the back, while he also managed to get forward for a couple of headers which almost produced goals. It was no more than Eddie Gray's men deserved when Scottish striker George McCluskey, back in the side after asking to be taken off the transfer list, headed home the easiest of chances following Tommy Wright's fine run and superb long pass from the immaculate John Sheridan.
Two minutes later, however, Rovers inched in front again, when Hughes came off his line but failed to gather John Lowey's corner kick and Colin Randell was left with the opportunity to hook the ball in. it was tough on United, and Hughes, who had otherwise turned in a sound display.
Alternate report (Courtesy Mark Ledgard)
Leeds United had every reason to be aggrieved at leaving Ewood Park with no reward after playing their part in a compelling Boxing Day encounter. A holiday crowd of 20,149, incredibly 11,000 up on Blackburn's previous home best of the season, were treated to an encounter which did much to enhance the Second Division's sagging reputation. The section had been dismissed as the weakest for years but this game, especially in the second half, both sides did much to prove otherwise in a non-stop exhibition of exciting and skilful soccer. Leeds would need no reminding that once again that they had been beaten by one of their promotion rivals, a list which already included Oxford United, Barnsley, Portsmouth and Birmingham City, who were still above them in the table. But the spirited way that they responded to a cruel piece of misfortune in the first half will give them encouragement that they can turn the results around in the New Year.
Leeds will, indeed, rue an inexplicable decision by the referee, Ron Bridges, who denied them one of the most obvious penalty appeals of the season. Iy came after ywenty minutes with the game still goalless and Blackburn looking decidedly edgy despite their formidable home record. Terry Gennoe uncertainly left his area to beat Tommy Wright to George McCluskey's through ball only for his weak clearance to be hungrily snapped up by Frank Gray. Gray played a one-two with Tommy Wright as he cut in from the left and was crudely felled by the goalkeeper with only a straightforward angled shot in front of him. The referee's 'play on' was instant. But so is dried milk and that can be equally unpalatable. Rover's took immediate advantage going in front within two minutes. With the boos still raining from the Leeds end of the terraces, Ian Miller's deep cross from the right was expertly headed in at the far post by Noel Brotherston. Phil Hughes deputising for the injured David Harvey had little chance. Miller's surges past Gary Hamson down the right were a constant menace but Leeds' defence was pulled together like a tightened shoelace by the magnificent Neil Aspin, who tackled his way through the entire ninety minutes and found time, too, for two second half headers which came close to producing an equaliser.
Blackburn's confidence was lifted by the goal. Ian Miller, intercepting Peter Lorimer's square ball in midfield, crossed again for Chris Thompson almost to slide the ball in at the far post, and Phil Hughes twice coped well with awkward crosses. When Leeds did break free, Denis Irwin's drive was deflected over by Terry Gennoe. Mr Bridges awarded a goal-kick and Christmas spirit was beginning to wear thin. The prospect of ill-feeling on the terraces was quelled by a magnificent second half. Phil Hughes pulled John Lowey's shot out of the air, Denis Irwin cleared off the line from Chris Thompson and Leeds responded with a series of corners in their best spell of the match. They equalised after sixty-nine minutes. Tommy Wright collected John Sheridan's through ball to bear in from the left, and when Mike Rathbone blocked his shot on the line, George McCluskey accepted an easy close-range chance. Blackburn, however, regained the lead two minutes later. Some blame had to be attached to Phil Hughes, who failed to hold John Lowey's corner twelve yards from his line and watched Colin Randell ruin an otherwise unblemished afternoon by hooking the ball in from twelve yards. Frank Gray, who put in a strong running performance, had another chance to go round Terry Gennoe in the final minute, but like Scott Sellars, earlier, found the goalkeeper equal to the task. It was Terry Gennoe's day. Leeds, down in sixth position, had to hope that 1985 would be their year.
<![if !vml]>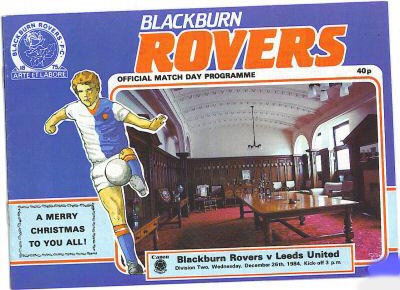 <![endif]>
Teams:
<![if !vml]>
<![endif]>
<![if !vml]>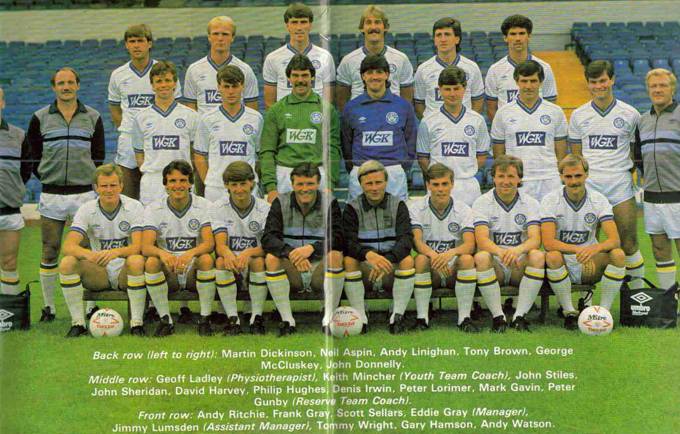 <![endif]>
Players:
<![if !vml]>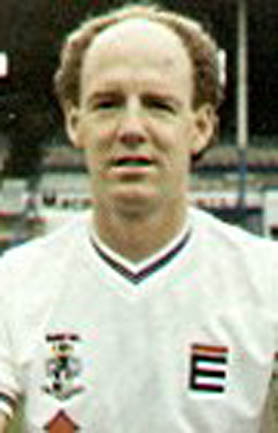 <![endif]> <![if !vml]>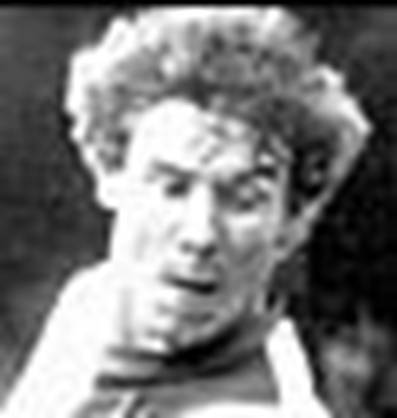 <![endif]>           <![if !vml]>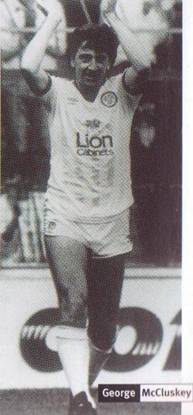 <![endif]>
Noel Brotherston got Blackburn's first and John Lowey's corner was converted by                                     George McCluskey scored for Leeds
Colin Randell for their second 
<![if !vml]>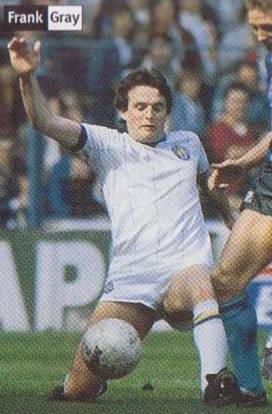 <![endif]>          <![if !vml]>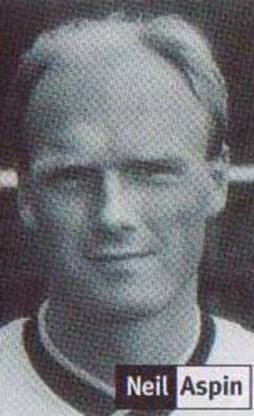 <![endif]>         <![if !vml]>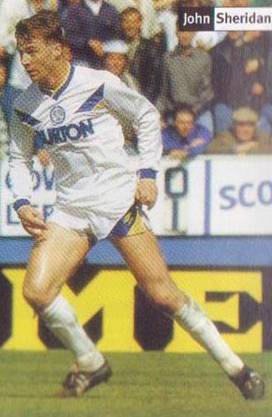 <![endif]> 
Frank Gray was denied a penalty                       Neil Aspin was strong in defence                   John Sheridan was immaculate.
<![if !vml]>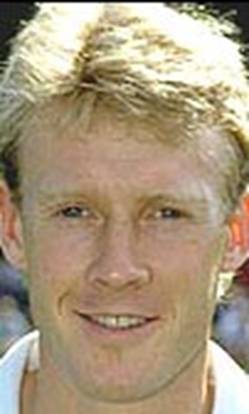 <![endif]> <![if !vml]>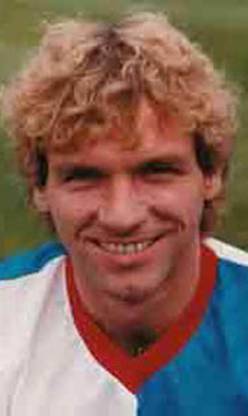 <![endif]> <![if !vml]>
<![endif]> 
Simon Barker was missing but David Mail and Simon Garner were regular performers
<![if !vml]>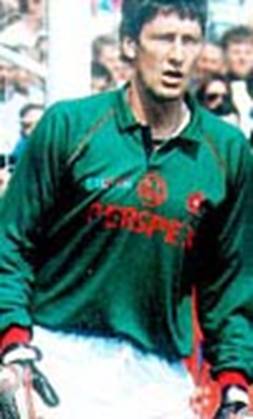 <![endif]> <![if !vml]>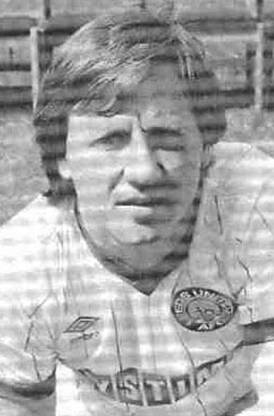 <![endif]>  <![if !vml]>

<![endif]>  <![if !vml]>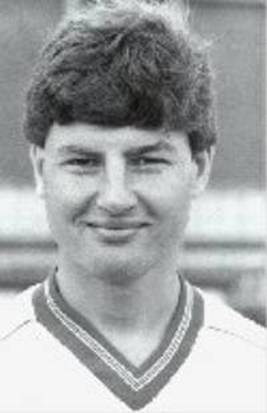 <![endif]>
Terry Gennoe was lucky not to         Gary Hamson claimed throw-in was his          Phil Hughes was sound   Denis Irwin cleared off the line
concede a penalty                                                                                                         apart from the second goal