<![if !vml]>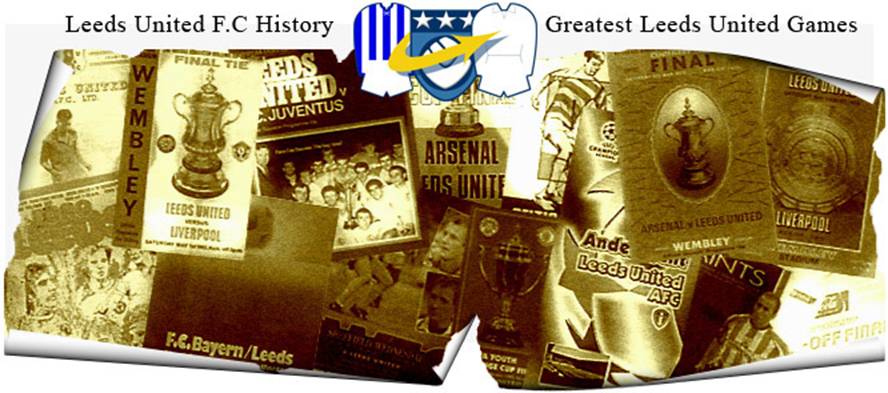 <![endif]>
Date: Wednesday, 26th October 1966.
Venue: Elland Road, Leeds.
Competition: Inter-Cities Fairs Cup, Second Round, Second Leg.
Score: Leeds United 5 DWS Amsterdam 1.
Scorers: Leeds United: Johanneson (3), Giles (pen), Madeley. DWS Amsterdam: Guertsen.
Attendance: 27,096.
Teams:
<![if !vml]>
<![endif]><![if !vml]>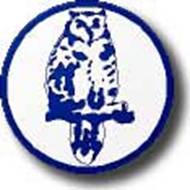 <![endif]>
Leeds United: Sprake; Reaney, Bell; Bremner, Charlton, Hunter; Storrie, Madeley, Greenhoff, Giles, Johanneson.
<![if !vml]>
<![endif]>†<![if !vml]>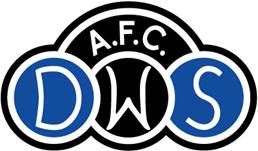 <![endif]>
DWS Amsterdam: Schrijvers; Van der Zande, Cornwall; Pijlman, Van der Weijer, Vonhof; Hoogenbirk, Geurtsen, Waayenberg, Kruiver, Rensenbrink.
Referee: Kurt Handwerker (West Germany).
With a handy 3-1 cushion from the away leg United powered their way into the Third Round with a comprehensive 5-1 thrashing of the Dutch club for an 8-2 aggregate win. There was a hat-trick for Albert Johanneson, the first by a United player in Europe, one from the penalty spot for Johnny Giles and a first goal in Europe for Paul Madeley as United went nap.
The DWS side had been weakened by injury and were no match for United. Jan Jongbloed was replaced in goal by the nineteen-year-old Piet Schrijvers but could do little to prevent United score an emphatic victory. It did take United twenty minutes to open their account with smart build up by Norman Hunter and Paul Madeley resulting in Albert Johanneson scoring Unitedís first goal. The flying South African added a second twelve minutes later with a right foot shot, then four minutes before half-time Johnny Giles made it 3-0 from the spot after Billy Bremner had been brought down in the box. With United 6-1 ahead on aggregate, the crowd called for Johanneson to be given a chance to take the penalty to complete his hat-trick. Johnny Giles ignored them and scored with ease.
Albert Johanneson was rampant as DWS could not cope with his speed, but they pulled a goal back through Frans Geurtson in the fifty-fifth minute before Paul Madeley headed home a fourth ten minutes later for his first goal in Europe although there was a suspicion of offside. The crowd got its wish with fifteen minutes to go as Albert Johanneson completed his hat-trick with a shot that deflected off full-back Theo Cornwall and gave keeper Piet Schrijvers no chance. But for the young Schrijvers United would have won by a wider margin and he went on to play with Ajax and become first choice for Holland and appeared in the 1978 World Cup. Ironically he missed the second phase of the competition to be replaced by DWSís other keeper Jan Jongbloed, who played in the final, for the second successive tournament having played in the 1974 final in Germany.
Their reward was a renewal of acquaintances with the Spanish club Valencia and visions of an epic struggle were envisaged but with none of the animosity of the previous season.
<![if !vml]>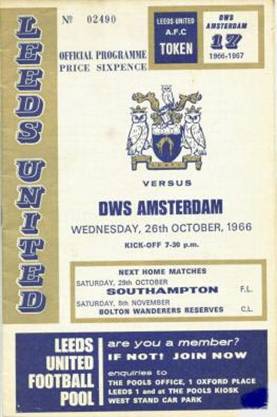 <![endif]>
Match Action:
<![if !vml]>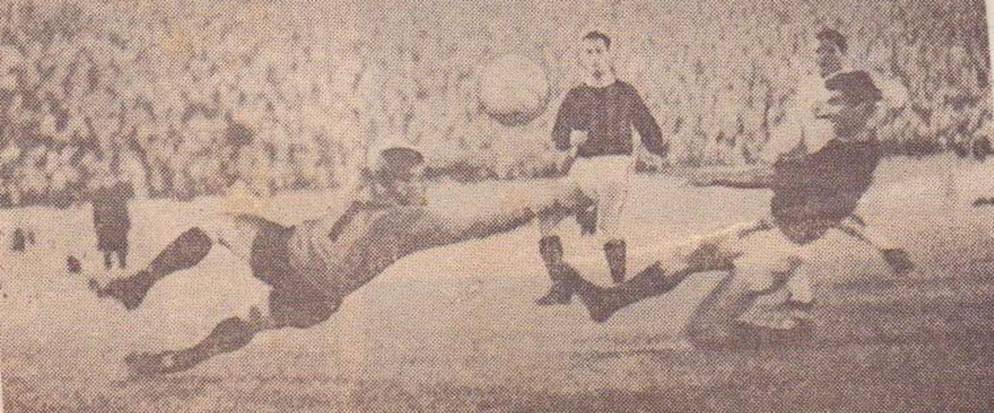 <![endif]>
Schryvers, the DWS goalkeeper, is well beaten as Johanneson crashes the ball between Hoogenbirk and Pijlman for his first goal
<![if !vml]>
<![endif]>
Arms outstretched in jubilation Albert Johanneson scores Unitedís fifth goal with the help of a deflection by Cornwall the DWS defender
<![if !vml]>
<![endif]>†<![if !vml]>
<![endif]>
Albert Johanneson heads Unitedís second goal†††††††††† Piet Schrijvers appeals against one of the goals
Players:
United goal-scorers:
<![if !vml]>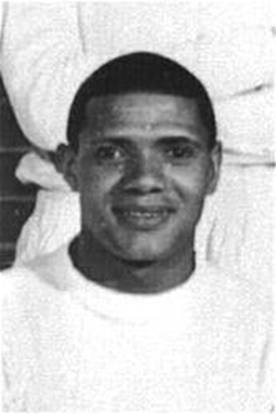 <![endif]>†<![if !vml]>
<![endif]>†<![if !vml]>
<![endif]>
Albert Jonanneson got a hat-trick, Johnny Giles scored from the spot and Paul Madeley got his first goal in Europe
DWS Amsterdam star:
<![if !vml]>
<![endif]>
Dutch international left-winger Robbie Rensenbrink