<![if !vml]>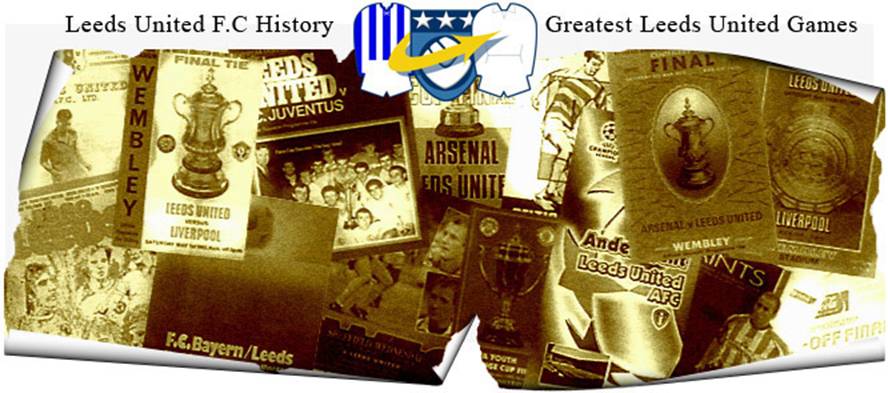 <![endif]>
Date: Tuesday, 26th September 1995.
Venue: Elland Road, Leeds.
Competition: UEFA Cup, First Round Second Leg.
Score: Leeds United 0 AS Monaco 1.
Scorers: Leeds United: Nil. AS Monaco: Anderson.
Attendance: 24,501.
Teams:
<![if !vml]>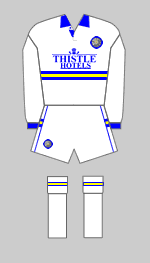 <![endif]><![if !vml]>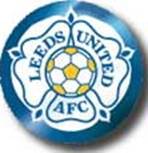 <![endif]>
Leeds United: Lukic; Kelly, Wetherall, Pemberton (Couzens), Beesley; White (Tinkler), McAllister, Palmer, Speed; Deane, Yeboah. Subs not used: Sharp, Ford, Beeney.
<![if !vml]>
<![endif]><![if !vml]>

<![endif]>
AS Monaco: Barthez; Thuram, Boli, Dumas, Petit; Viaud (Petersen), Puel, Dos Santos (Wreh); Scifo, Anderson, Madar. Subs not used: Grimaldi, Legwinski, Porato.
Referee: Serge Muhmenthaler (Switzerland).
Superb goalkeeping by John Lukic prevented French aristocrats Monaco from pulling off a sensational comeback at Elland Road. Howard Wilkinson did not know which tactics to adopt, but eventually went for a defensive attitude rather than trying to repeat the Monaco score-line. Surprisingly after United's and Tony Yeboah's impressive start in Monaco, it came as a surprise when the man of the match in the Elland Road return leg was United keeper John Lukic. There was no doubting that the tall keeper was the man of the match as Monaco battered away at the United defensive strategy in a bid to pull back their three goal deficit. They only failed in their bold bid because of the heroics that the experienced Lukic performed, particularly in the second half, when he brought off a string of excellent saves to frustrate the Frenchmen and Michael Madar in particular. Howard Wilkinson was very impressed and commented, "Our keeper made some World-class saves. This game will have done John the world of good." No doubt thinking back three years when his error at Ibrox had swung the game in Rangers favour, but this time he atoned for that and was instrumental in United winning this tie and progressing to the next round.
With a three goal lead given to them by Tony Yeboah in the first leg, United adopted defensive measures. It was not pretty to watch and at times it was not too convincing, but at the end of the night it was successful, and that was the object. Things were going along smoothly enough for United until the twenty-third minute when Monaco got the boost of a goal after Sonny Anderson's free-kick took a wicked deflection off United's wall and left John Lukic stranded as it went into the opposite end of the net to where he was stationed.
That gave Monaco the impetus they needed and with Manuel Dos Santos, Laurent Viaud, Michael Madar and Sonny Anderson moving around fluently and menacingly, United had to soak up a tremendous amount of pressure. With Tony Yeboah tightly marked by Basile Boli United had little to show in an attacking sense, although they immediately looked more effective once Mark Tinkler replaced David White after fifty-three minutes. It didn't last long though, and Monaco increased the pressure.
Michael Madar, who was preferred to the skilful and speedy Christopher Wreh after scoring twice in their last French League game, could hardly believe the saves that thwarted his efforts. Madar had seemed a certain scorer when he got on the end of a cross from Emmanuel Petit at the far post but John Lukic somehow managed to claw the ball away and the United keeper denied Madar again when he turned his shot round the post. Michael Madar could hardly believe his luck and turned away in disbelief when another goal-bound header was brilliantly stopped by John Lukic.
The modest Lukic, who was on the brink of making his four hundredth appearance for United said, "That's what I am paid for. It is a team game. It is not about individuals. The team gained the right outcome over the two legs. If people want to say nice things about me that's fine, but I am paid to do a job." His display gained him a standing ovation from the Leeds fans and Manager Howard Wilkinson, who rewarded the thirty-four-year-old keeper with a new two year contract in the summer, believed that the shot-stopper was playing as well as at any other time in his career.
By comparison Monaco keeper Fabien Barthez had little to do. United had very few chances, the best of which came when a shot from Brian Deane was cleared off the line by Manuel Dos Santos and earlier the keeper had managed to gather the ball when Gary Kelly's shot deflected awkwardly off Laurent Viaud. However with Basile Boli keeping a tight rein on the dangerous Tony Yeboah, United struggled to make much headway. A couple of long-range pot-shots by Gary McAllister and a clearance by Franck Dumas under pressure from Brian Deane were as close as they came. But, as time drifted away Howard Wilkinson took the opportunity to give youngsters mark Tinkler, after fifty-four minutes, and Andy Couzens, after eighty minutes, their first sample of European action.
It might be said that United were lucky to go through on the strength of a three goal salvo in Monaco in the first leg, but they had triumphed 3-1 on aggregate and moved on into the Second Round against more high class opposition in the form of PSV Eindhoven.
<![if !vml]>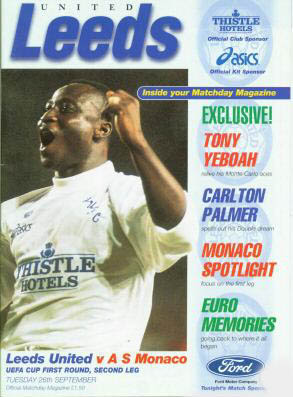 <![endif]>
Match Action:
<![if !vml]>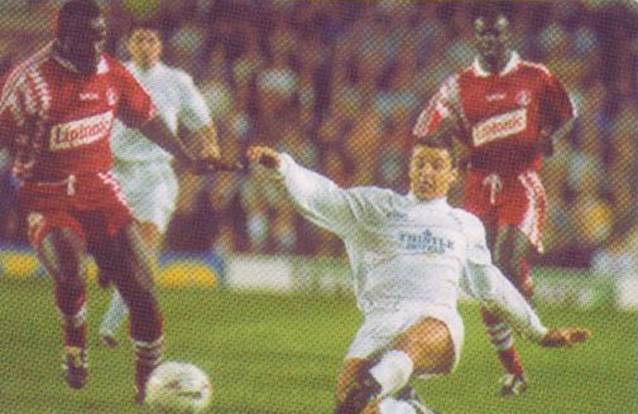 <![endif]> <![if !vml]>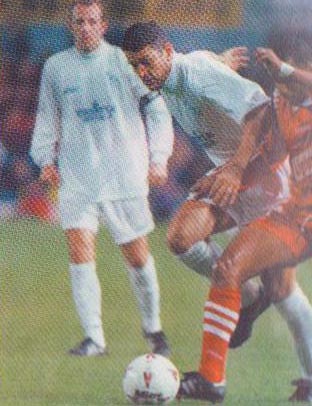 <![endif]>
Gary Speed dives in to challenge Basile Boli                                                                                         David White makes his presence felt
<![if !vml]>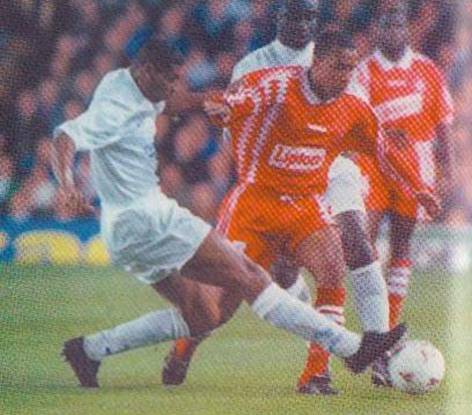 <![endif]>               <![if !vml]>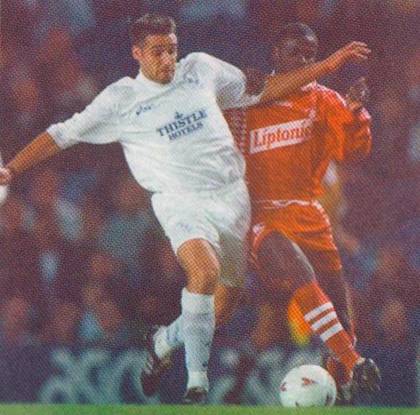 <![endif]>
Carlton Palmer gets his tackle in on Manuel Dos Santos                                        John Pemberton is strong in the tackle
<![if !vml]>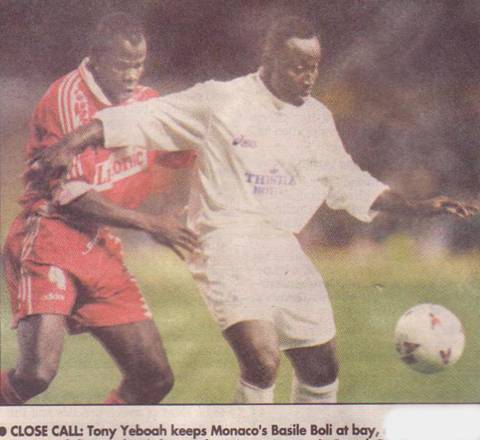 <![endif]> <![if !vml]>
<![endif]>
<![if !vml]>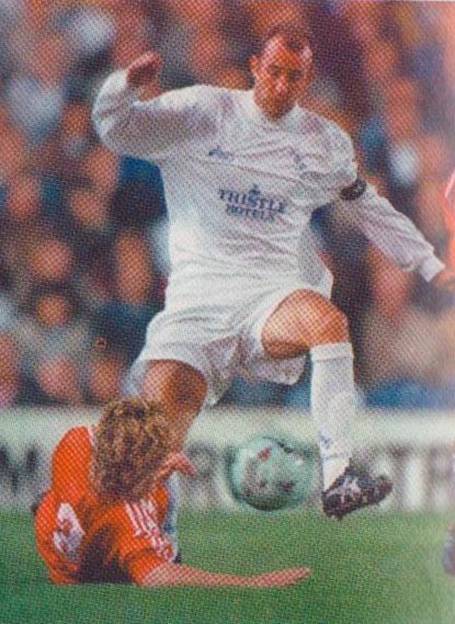 <![endif]> 
Gary McAllister wins the ball from Emmanuel Petit                                              
Players:
<![if !vml]>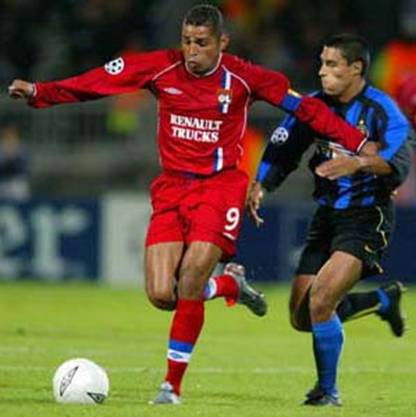 <![endif]>      <![if !vml]>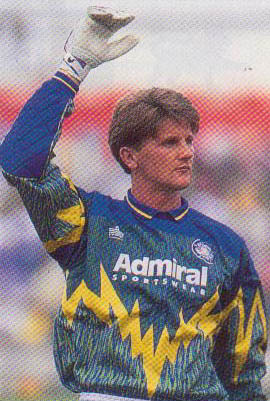 <![endif]>            <![if !vml]>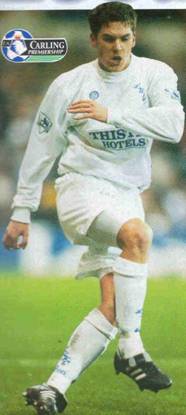 <![endif]> 
Sonny Anderson got the only goal of the game                                  John Lukic saved Leeds on many occasions          Andy Couzens got
                                                                                                                                                                                                 European experience
<![if !vml]>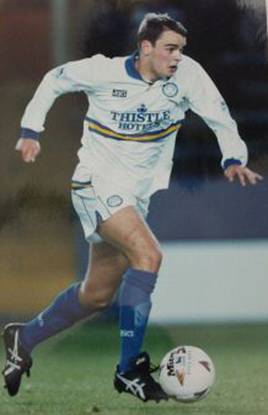 <![endif]> <![if !vml]>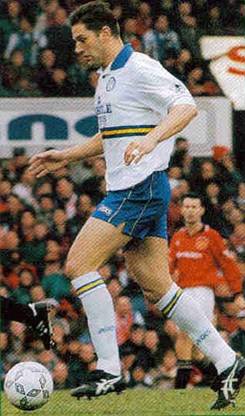 <![endif]>                           <![if !vml]>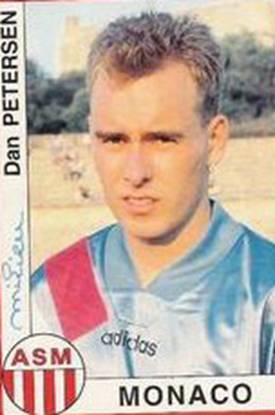 <![endif]>
                 Mark Tinkler replaced David White                                                                               Dan Petersen came on from the bench
<![if !vml]>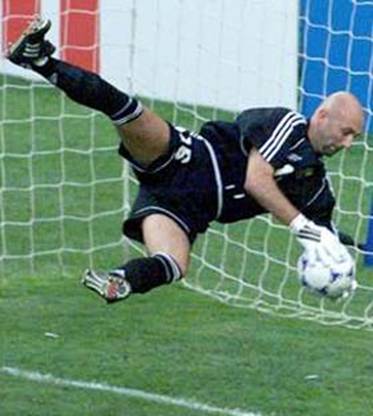 <![endif]>   <![if !vml]>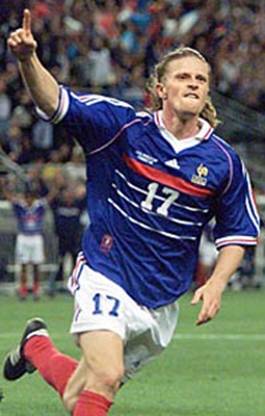 <![endif]>      <![if !vml]>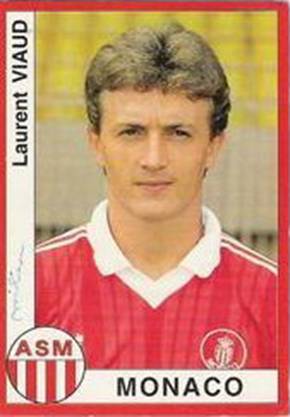 <![endif]> 
 Goalkeeper Fabien Barthez, defender Emmanuel Petit and midfielder Laurent Viaud came into the team
<![if !vml]>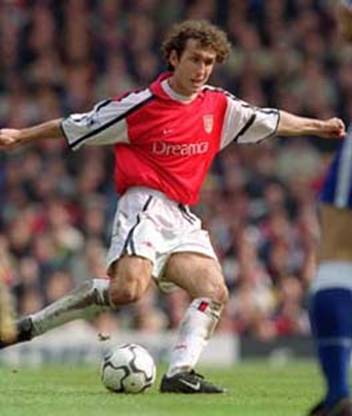 <![endif]>    <![if !vml]>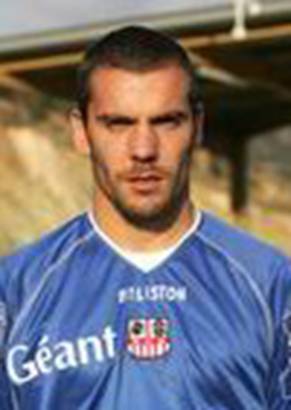 <![endif]>
Full-Back Gilles Grimandi and goalkeeper Stephane Porato remained on the bench