<![if !vml]>
<![endif]>
Date: Tuesday, 26th August 2003.
Venue: Elland Road, Leeds.
Competition: English Premier League.
Score: Leeds United 0 Southampton 0
Scorers: Leeds United: Nil. Southampton: Nil.
Attendance: 34,721
Teams:
<![if !vml]>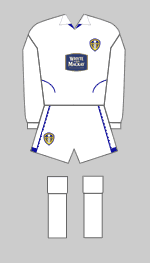 <![endif]><![if !vml]>
<![endif]>
Leeds United: Robinson; Kelly, Camara, Matteo, Harte (Richardson); Pennant (Wilcox), Morris (Batty), Johnson, Sakho; Smith, Viduka. Unused Subs: Lennon, Martyn.
<![if !vml]>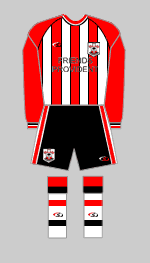 <![endif]><![if !vml]>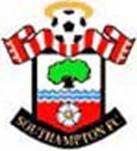 <![endif]>
Southampton: Jones; Dodd, Svensson, Lundekvam, Le Saux; Fernandes, Oakley, Delap (Telfer), Prutton (McCann); Beattie, Phillips (Ormerod). Unused Subs: Higginbotham, Blayney.
Referee: Mr P. Durkin (Portland, Dorset).
United were enjoying the upper hand when Lamine Sakho arrived at the far post to score with a superbly headed goal. The TV replays showed Sakho was onside when he moved to meet Gary Kelly's in-swinging cross, but the goal was ruled out by an offside flag. "It was a goal," said United manager Peter Reid, "But it was one of those decisions that sometimes they go for you and at other times they don't. We'll take it because these things even themselves out over a season."
The pieces were beginning to fit together in Peter Reid's Leeds United jigsaw, the only thing that was missing was a win. The goalless draw with Southampton only served to emphasise what the United boss, and the fans, were looking for from the team. Peter Reid had assembled a side who would work hard, fight for each other, track back and defend when needed. He had even found a right-winger who could deliver the crosses for his strikers. But for all that effort and guile, Reid had failed to charm Lady Luck and United were unable to polish off Southampton and gain the three points they so richly deserved. Once again there were impressive performances throughout the side and Reid's new signings were really beginning to come to the fore. Centre-back Zoumana Camara looked better and better by the game while Lamine Sakho, playing wide on the left, had tremendous pace and boasted the ability to frighten opposing defences. Jody Morris was a workhorse in midfield and was looking good, but one of the stars of the show was on the right flank where Jermaine Pennant gave the Saints a torrid evening.

 Not since Gordon Strachan, now manager of Southampton, have United boasted an out and out right-sided midfielder who could cross a ball and supply the strikers with the service they required. But Jermaine Pennant had that ability and what he lacked in experience he more than made up for with his willingness to take defenders on and he too should have become better and better as he progressed. There were also useful performances from some of the 'old guard' on the night. Skipper Dominic Matteo again played through the pain barrier, his ankle was heavily strapped, and he worked well with Zoumana Camara in snuffing out the threat of James Beattie and Kevin Phillips. Paul Robinson did what he had to do. He made two outstanding saves at the end of either half, but otherwise had a very quiet evening as the visitors struggled to make an impact.
<![if !supportLineBreakNewLine]>
<![endif]>
Indeed, Robinson had had so little to do during United's opening three matches that he may well considered a part-time switch to Aston Villa just to keep his hand in, because teams were just not getting the opportunities against Leeds. That was down to solid defending, Gary Kelly was again at his reliable best, and a midfield engine room that chugged around as though boosted by Duracell batteries. Along with Jody Morris, Seth Johnson was at the heart of the midfield and he was outstanding on the night. Johnson, who had not started three games in a row since his arrival at Elland Road two years previous, was inspirational and some of his passing was a delight to watch. He frequently fed Jermaine Pennant and Lamine Sakho on the flanks and United bossed the game in the middle of the park against a side who weren't over-blessed with ideas. Up front, Alan Smith again got himself in some good positions and he was a constant menace as United looked the hungrier of the two sides.
<![if !supportLineBreakNewLine]>
<![endif]>
Indeed, it took less than two minutes for United to find the net, but Lamine Sakho's diving header was ruled out by an offside flag after the Frenchman converted a Gary Kelly free-kick. That really set the tone and Leeds dominated the opening period. Mark Viduka narrowly headed wide from a Jermaine Pennant cross and Paul Jones pulled off a save to deny Alan Smith. Jones also had to be at his best to deny Jermaine Pennant after Lamine Sakho turned provider with a neat through-ball. Ian Harte caught Jones napping with a free-kick, and the Saints' keeper could only watch as another Alan Smith effort flew wide. His opposite number Paul Robinson was also a spectator and it took forty-one minutes before the visitors finally mustered an effort worthy of him saving. When called upon he did well to deny Jason Dodd.
<![if !supportLineBreakNewLine]>
<![endif]>
The second half was not as exciting as the first but United continued to play the better football. Alan Smith was again unlucky while Seth Johnson shot wide from distance. Unfortunately the half-time break did little for referee Paul Durkin and he continued to blow his whistle for almost every challenge that he noticed. Durkin was pedantic throughout and needlessly penalised both sides on numerous occasions, yet still contrived to miss a couple of incidents that were actually worthy of stopping proceedings for. Lamine Sakho and Dominic Matteo were booked for innocuous offences as Durkin struggled to differentiate between fair and foul play. As the clock wound down, Alan Smith narrowly missed with a hooked effort after good work by Lamine Sakho while Dominic Matteo almost connected with his head from close range.
<![if !supportLineBreakNewLine]>
<![endif]>
Southampton did show good spirit in the dying moments and they had probably the best chance of the game deep into injury time. Substitute Brett Ormerod found himself with a great opportunity but the ever-alert Paul Robinson proved his ability by pulling off a superb reflex save to ensure honours ended even. A draw certainly favoured a Saints side who only really came to life after the break and were well shackled by a determined United. Peter Reid was quick to point out afterwards that it was United's worst start to a campaign for fifteen years, but there were few complaints from the fans on the night. Two points from a possible nine was not the best haul, but this was a new-look United side and expectations were not as high as they were.
<![if !supportLineBreakNewLine]>
<![endif]>
Any disgruntled supporters needed to look no further than the reaction at the final whistle when most of those fans remaining gave the side a standing ovation. The Leeds team had again given their all and while there was still a distinct lack of quality, no-one inside Elland Road could fault the effort and commitment. Peter Reid had long said he was searching for some consistency and, in terms of effort, he had definitely found that. It was the first time for almost eighteen months that United had turned in three consecutive performances where the work-rate and commitment levels could not be faulted. Now he had to find that added quality needed to secure United a first win of the season. A win would bring extra confidence to the ranks and United knew they had nothing to fear when they travelled to Middlesbrough on the following Saturday. The only frustrating thing was that if Leeds collect all three points at the Riverside Stadium they would have to wait over two weeks to build on that, such was the stupidity of the fixture list.
<![if !vml]>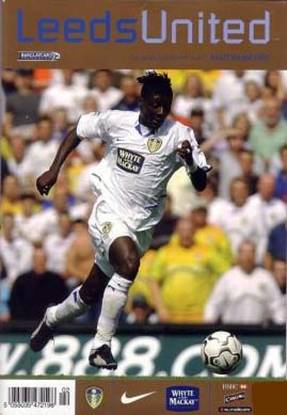 <![endif]>
Match Action:
<![if !vml]>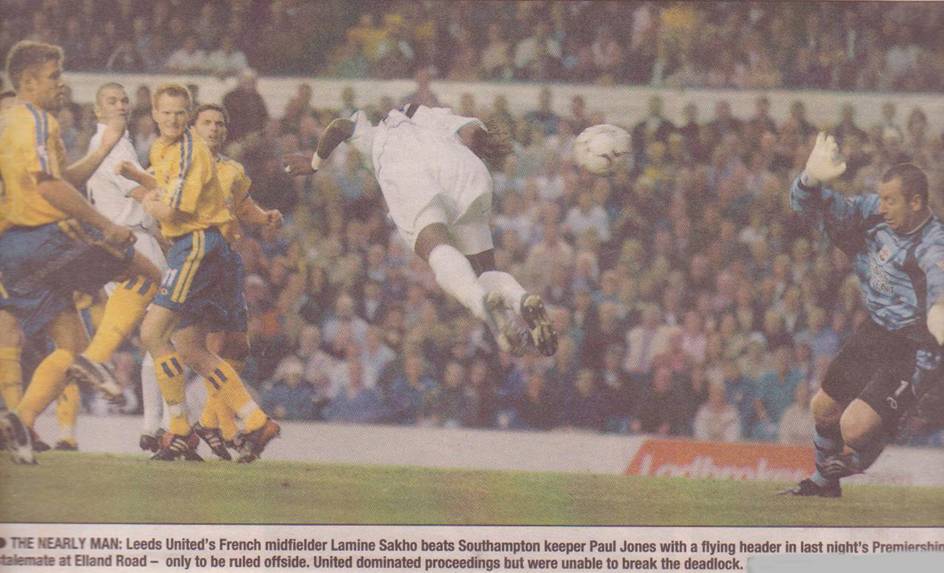 <![endif]> 
<![if !vml]>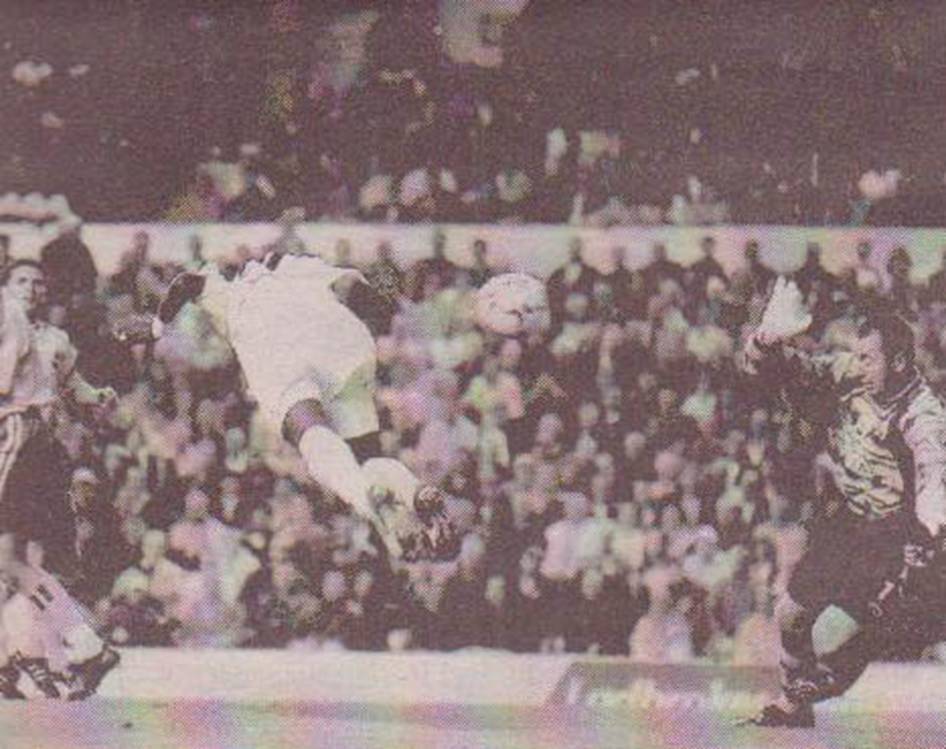 <![endif]> 
Lamine Sakho heads the ball into the Southampton net but it is disallowed for off-side       
<![if !vml]>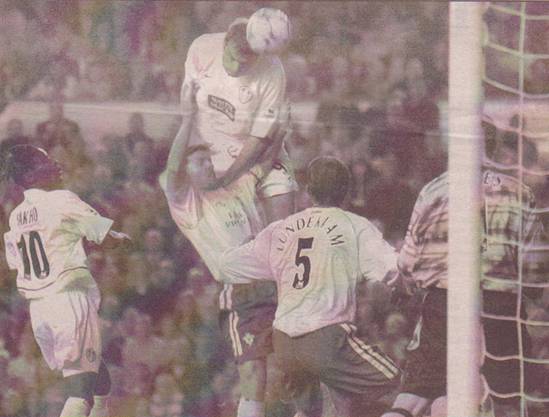 <![endif]>         <![if !vml]>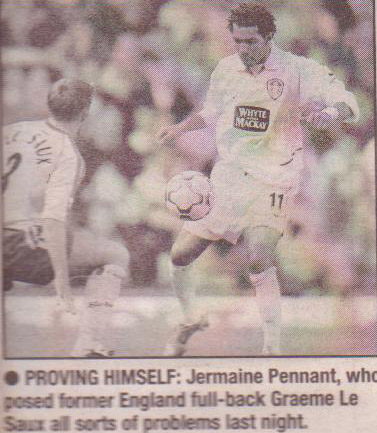 <![endif]>
Mark Viduka rises high but his header is off target
<![if !vml]>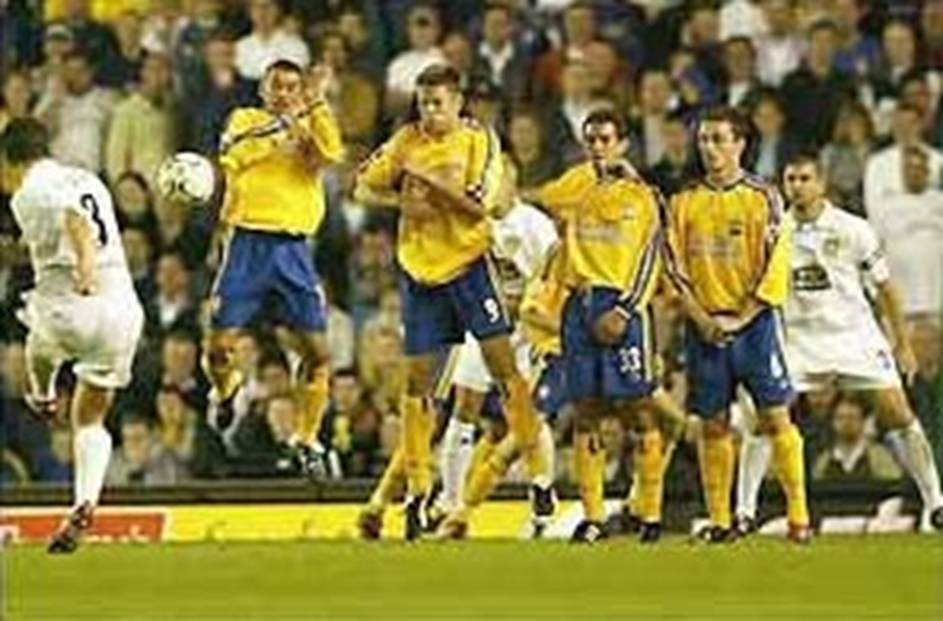 <![endif]> 
Ian Harte tries to bend a free-kick round the Southampton wall.  
<![if !vml]>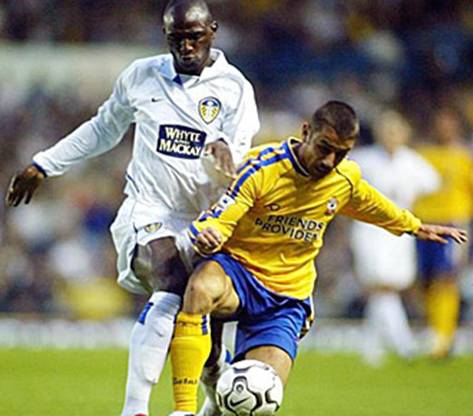 <![endif]> <![if !vml]>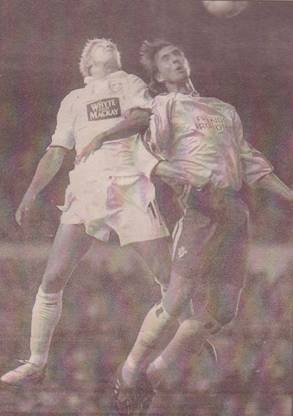 <![endif]>    <![if !vml]>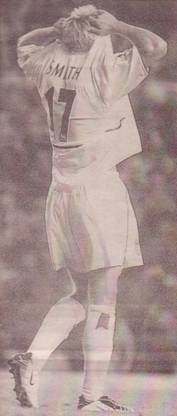 <![endif]>
Zoumana Camara tries to dispossess Kevin Phillips                                   Alan Smith challenges Claus Lundekvam         Alan Smith holds his head
                                                                                                                        for a high ball                                                      after a miss
<![if !vml]>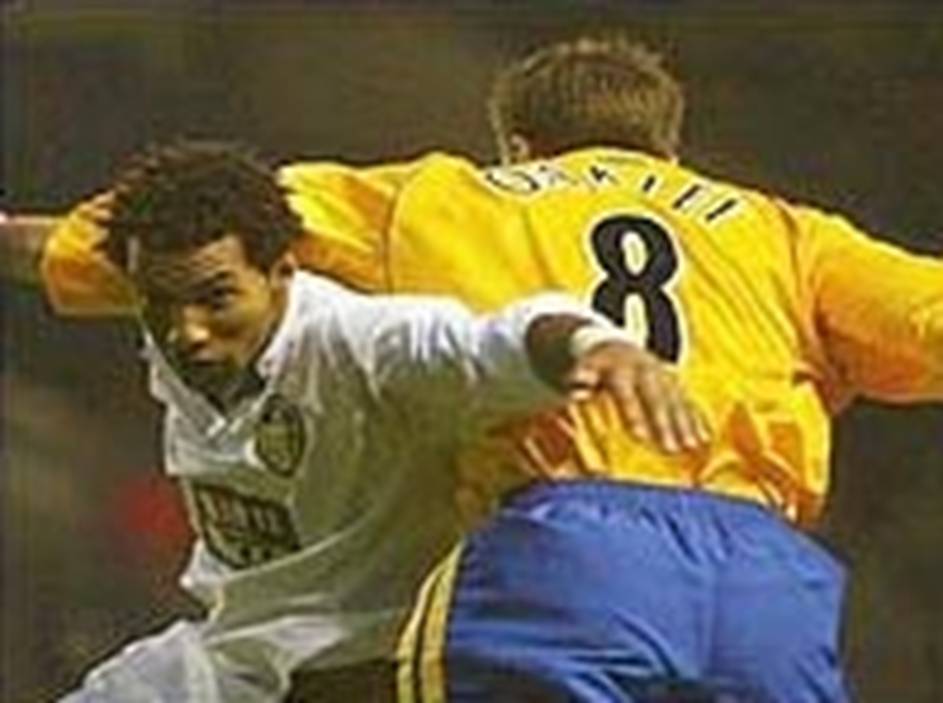 <![endif]>
Jermaine Pennant tussles with Matt Oakley
Players:
<![if !vml]>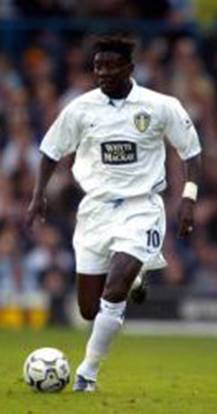 <![endif]>    <![if !vml]>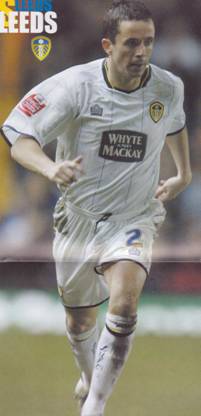 <![endif]>    <![if !vml]>
<![endif]>    <![if !vml]>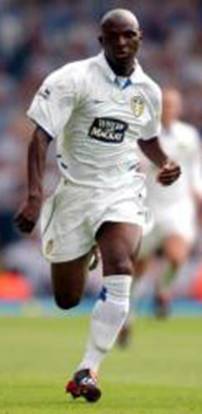 <![endif]> 
Lamine Sahko had a superb            Gary Kelly had provided              Peter Reid's jigsaw pieces seemed        Zoumana Camara looked       
header disallowed                             the cross                                        to be coming into place                            better and better
<![if !vml]>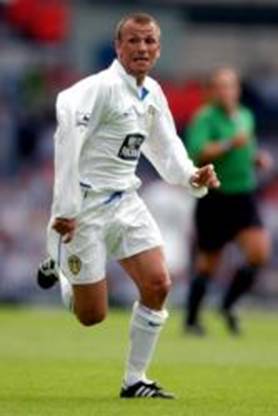 <![endif]>        <![if !vml]>
<![endif]>        <![if !vml]>

<![endif]>        <![if !vml]>

<![endif]> 
Jody Morris was a work-horse                           Jermaine Pennant was the star                  Dominic Matteo played        Paul Robinson made  
                                                                                                                                                   through the pain                    two brilliant saves
<![if !vml]>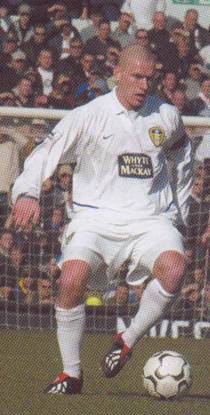 <![endif]> <![if !vml]>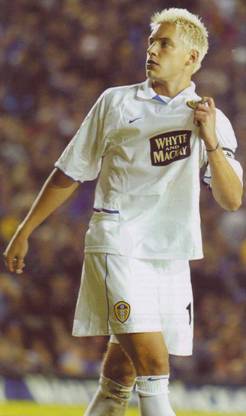 <![endif]> <![if !vml]>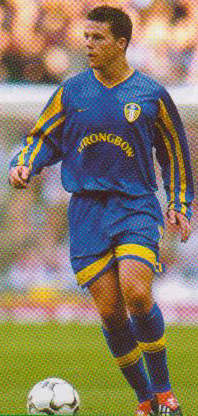 <![endif]> <![if !vml]>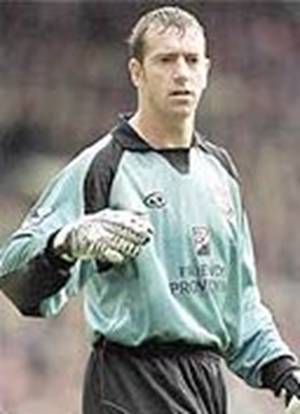 <![endif]>
Seth Johnson was outstanding     Alan Smith was denied by keeper  Ian Harte caught keeper napping    Paul Jones was the Saints keeper
<![if !vml]>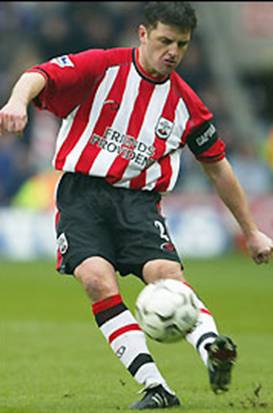 <![endif]> <![if !vml]>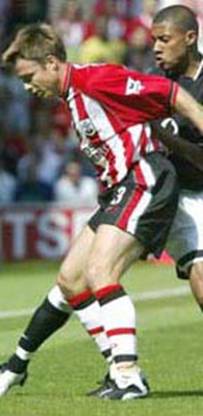 <![endif]> <![if !vml]>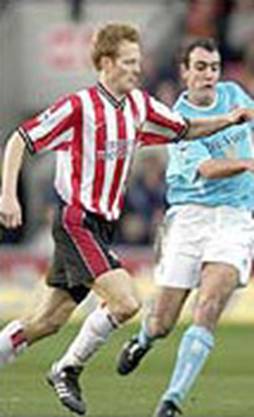 <![endif]> <![if !vml]>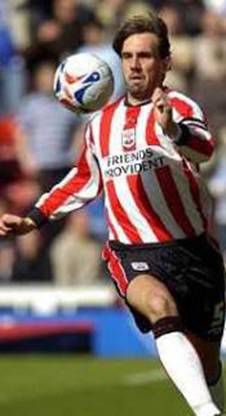 <![endif]>
       Jason Dodd and Graeme Le Saux were the full-backs                           Michael Svensson and Claus Lundekvam were in central defence
<![if !vml]>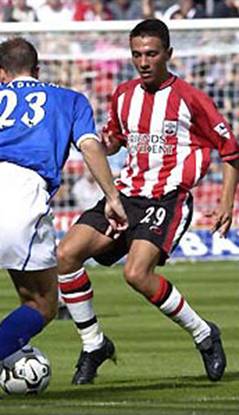 <![endif]>   <![if !vml]>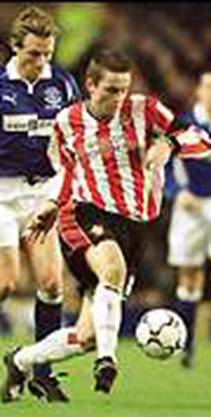 <![endif]>   <![if !vml]>
<![endif]>   <![if !vml]>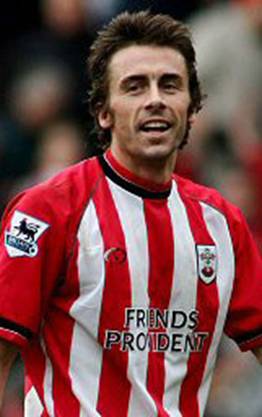 <![endif]>
Felice Fernandes, Matthew Oakley, Rory Delap and future United player, David Prutton, formed the starting midfield
<![if !vml]>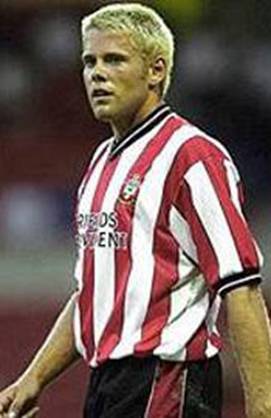 <![endif]> <![if !vml]>
<![endif]>   <![if !vml]>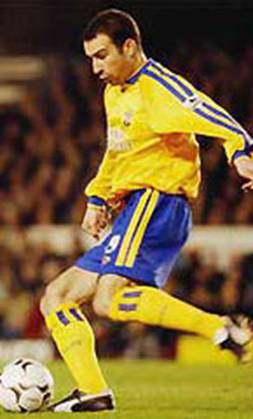 <![endif]> <![if !vml]>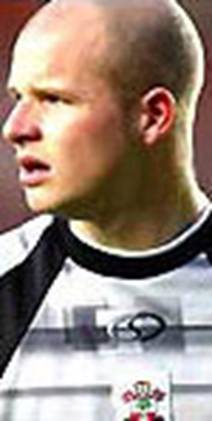 <![endif]>
 James Beattie and Kevin Phillips were the strikers                                       Danny Higginbotham and Alan Blayney were unused substitutes
<![if !vml]>

<![endif]>         <![if !vml]>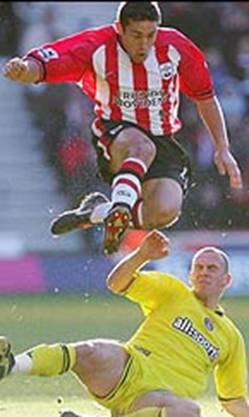 <![endif]>          <![if !vml]>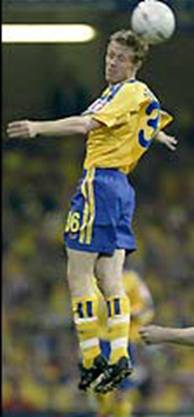 <![endif]>          
Neil McCann and, future United player Paul Telfer, and loanee, Brett Ormerod, were the used substitutes