<![if !vml]>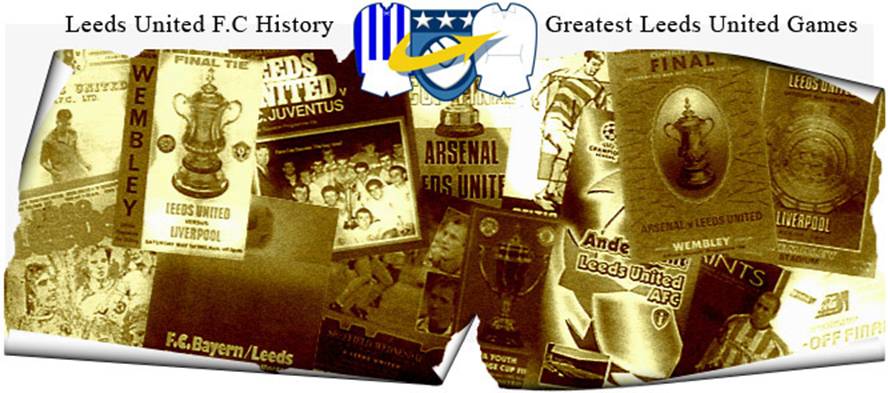 <![endif]>
Date: Wednesday, 26th August 1964.
Venue: Elland Road Leeds.
Competition: First Division.
Score: Leeds United 4 Liverpool 2
Scorers: Leeds United: Yeats (og), Weston, Bremner, Giles. Liverpool: Hunt, Milne.
Attendance: 36,005.
Teams:
<![if !vml]>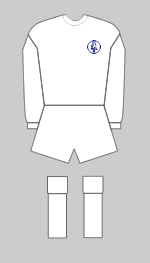 <![endif]> <![if !vml]>
<![endif]>
Leeds United: Sprake; Reaney, Bell; Bremner, Charlton, Hunter; Giles, Weston, Storrie, Collins, Johanneson.
<![if !vml]>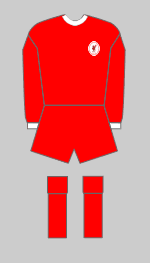 <![endif]><![if !vml]>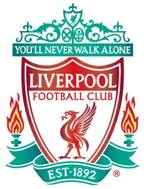 <![endif]>
Liverpool: Lawrence; Byrne, Moran; Milne, Yeats, Stevenson; Callaghan, Hunt, Chisnall, Wallace, Thompson.
Referee: Mr K. Stokes (Newark).
Liverpool were the reigning champions and were a real test for the 'young pretenders' and so it was the battle of the champions from the First and Second Division from the previous year. It turned out to be a great game with the Liverpool team full of household names. The Colossal Ron Yeats was their central defensive lynchpin and they also included well known internationals in goalkeeper Tommy Lawrence, Gordon Milne, Peter Thompson, Roger Hunt, Ian St John and later Ian Callaghan in what was the start of a great era for the Anfield club. The Liverpool team was their full-strength Championship winning team apart from Ian St John and Alf Arrowsmith for whom Phil Chisnall and Gordon Wallace deputised.
It was very much a team performance from United with plenty of effort and some neat and creative football. Leeds went ahead after a quarter of an hour through an own goal from Ron Yeats as an Albert Johanesson shot was diverted past Tommy "Tub" Lawrence off Yeats' shoulder.
Although Roger Hunt levelled the score, United raced to a 4-1 lead with goals from Don Weston, Billy Bremner and Johnny Giles. The crowd could hardly believe it and up went the chant of "We want five", more in hope than expectation, as after all, this was the reigning champions who were on the end of the lop-sided score-line.
United couldn't oblige, and while Liverpool hit back and salvaged some pride with a goal from Gordon Milne, Leeds ran out deserved winners. Liverpool were awarded a penalty in the sixty-sixth minute and Gary Sprake made a valiant attempt to save. He did save Gordon Milne's spot kick but, unfortunately the Liverpool midfielder managed to score from the rebound. No one was left in any doubt that it was a well merited win and United were by far the better team on the night and had nothing to prove to anyone.
<![if !vml]>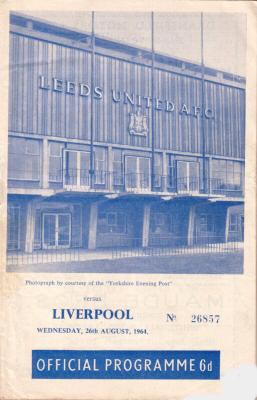 <![endif]>
Teams:
<![if !vml]>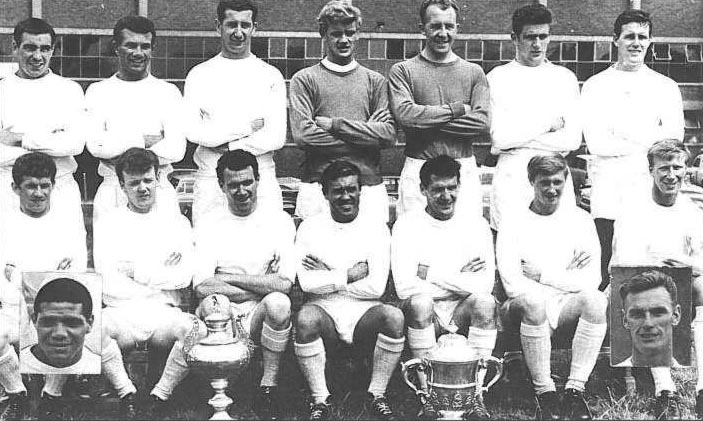 <![endif]>
Leeds United 1964-65:
With Second Division Championship Trophy and West Riding Cup won in 1963-64.
Back Row: Willie Bell, Paul Reaney, Freddie Goodwin, Gary Sprake, Brian Williamson,
Norman Hunter, Ian Lawson.
Front Row: Johnny Giles, Billy Bremner, Jim Storrie, Bobby Collins, Don Weston,
Jimmy Greenhoff, Jack Charlton.
Inset: Albert Johanneson, Alan Peacock.
<![if !vml]>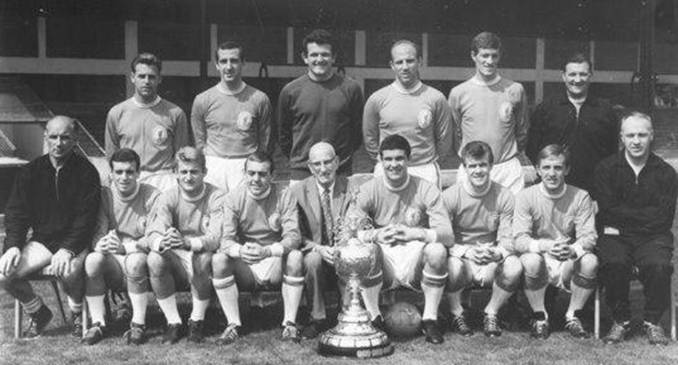 <![endif]>
Liverpool 1964-65: with Football League Championship Trophy won in 1963-64.
Back Row: Gordon Milne, Gerry Byrne, Tommy Lawrence, Ron Moran, Willie Stevenson,
Bob Paisley (Assistant Manager).
Front Row: Reuben Bennett (Trainer), Ian Callaghan, Roger Hunt, Ian St John,
T.V Williams (Chairman), Ron Yeats, Alf Arrowmith, Peter Thompson, Bill Shankly (Manager).
Players:
<![if !vml]>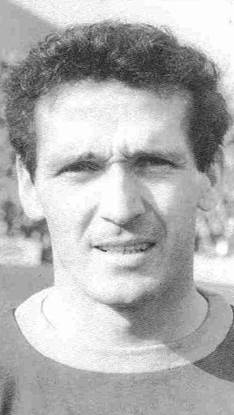 <![endif]> <![if !vml]>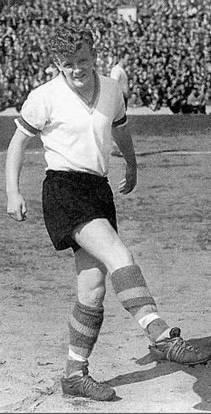 <![endif]> <![if !vml]>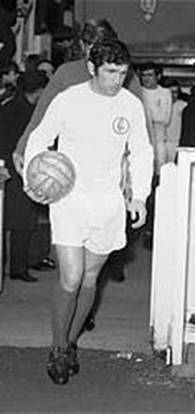 <![endif]> <![if !vml]>
<![endif]>
United's scorers: Don Weston           Billy Bremner                             Johnny Giles                             and Ron Yeats (o.g.)
<![if !vml]>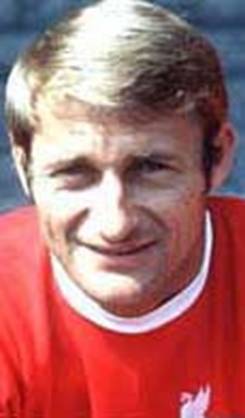 <![endif]> <![if !vml]>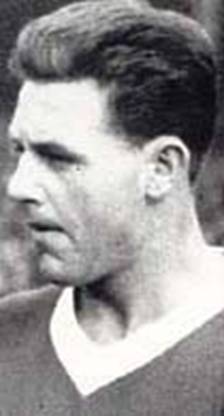 <![endif]> <![if !vml]>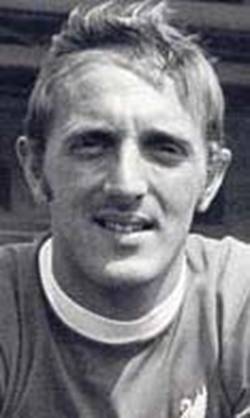 <![endif]> <![if !vml]>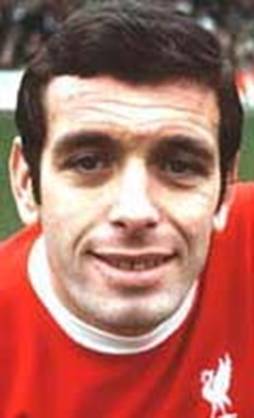 <![endif]>
Liverpool's scorers: Roger Hunt and Gordon Milne                                         Liverpool's star wingers:  Peter Thompson and Ian Callaghan
<![if !vml]>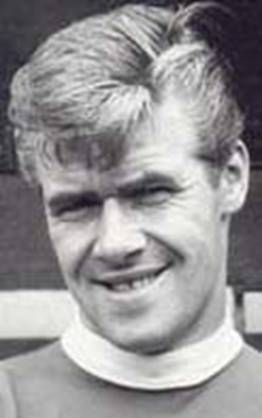 <![endif]> <![if !vml]>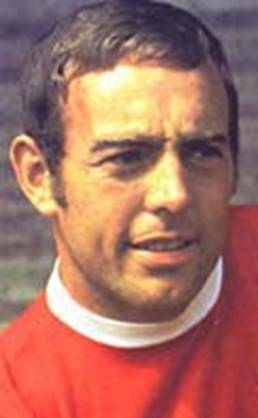 <![endif]> <![if !vml]>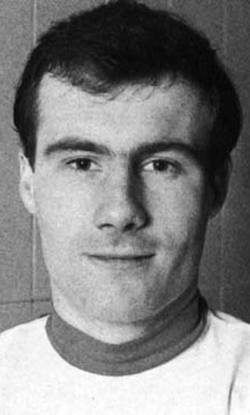 <![endif]> <![if !vml]>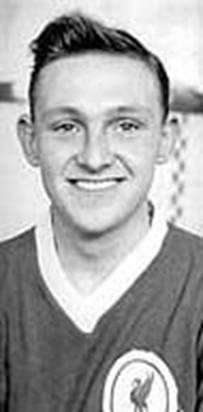 <![endif]>
Two missing Liverpool stars: Alf Arrowsmith and Ian St John.                                The replacements: Phil Chisnall and Gordon Wallace