<![if !vml]>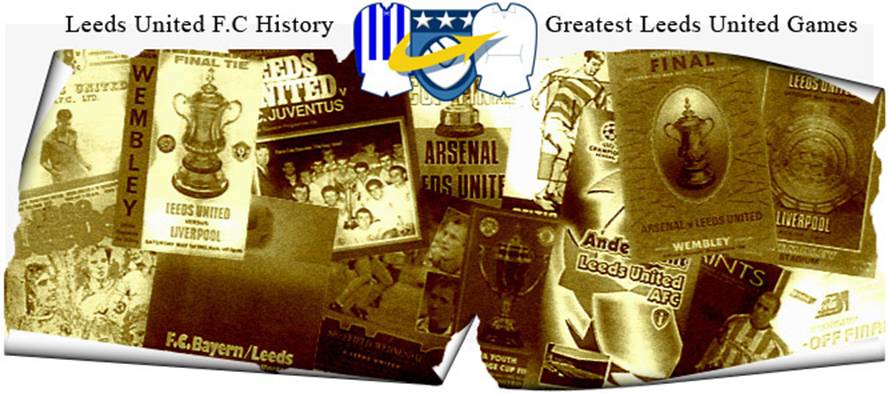 <![endif]>
Date: Monday, 26th April 1965.
Venue: St Andrew's, Birmingham.
Competition: First Division.
Score: Birmingham City 3 Leeds United 3
Scorers: Birmingham City: Thwaites, Beard, Vowden. Leeds United: Giles (pen), Reaney, Charlton.
Attendance: 16,638.
Teams:
<![if !vml]>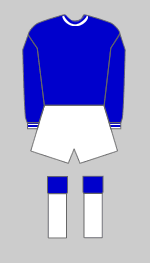 <![endif]> <![if !vml]>

<![endif]>
Birmingham City: Schofield; Lynn, Green; Hennessey, Foster, Page; Jackson, Martin, Vowden, Beard, Thwaites.
<![if !vml]>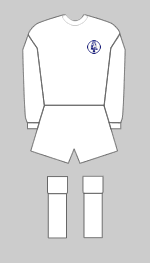 <![endif]><![if !vml]>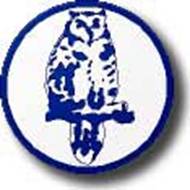 <![endif]>
Leeds United: Sprake; Reaney, Cooper; Bremner, Charlton, Hunter; Giles, Weston, Peacock, Collins, Johanneson.
Referee: L. Callaghan (Merthyr Tydfil)
Predictions that Leeds would struggle on their return to the First Division in 1964-65 were wide of the mark and after many titanic tussles and wins over Liverpool at home Manchester United and Arsenal on their own turf, to name but three famous victories, United stood on top of the League ladder as they played their last game against bottom club Birmingham City at St Andrew's. United had gone into their Easter Saturday encounter with Manchester United knowing, that if they won, it would have virtually clinched the title. But it was not to be as Manchester gained revenge for their early in the season defeat at Old Trafford and their F.A. Cup Semi-Final Replay defeat at the City Ground Nottingham, when John Connelly scored the only goal in a windswept Elland Road, which stifled any chance of the game being a classic. They had then lost convincingly 3-0 at Hillsborough to Sheffield Wednesday, to throw the chance of top spot wide open to their pursuers, but emphatic wins, 2-0 in the return fixture with Wednesday, and a 3-0 victory over Sheffield United saw United back on top.
It had been a hectic period for United, who were due to play Liverpool in the FA Cup Final at Wembley the following Saturday, and the game was a re-arranged fixture which should have been played on 27th March but had been postponed because of United's  FA Cup Semi-Final clash at Hillsborough. United had played nine games in that time, but were still expected to beat the already doomed Birmingham. Manchester United were still hanging on one point behind and a game in hand, but had a better goal average. For Don Revie's men it was simple they had to win and hope that their bitter rivals would slip up in their remaining games against Arsenal and Aston Villa, neither of  whom had any interest in any championship or relegation affairs. 
Nervous Leeds fell behind after only four minutes when Dennis Thwaites scored past Gary Sprake. Minutes later, City winger Alex Jackson left the field with a shoulder injury and as substitutes were not allowed until the ensuing season, United were given a numerical advantage which they should have exploited.
Surprisingly, Birmingham kept the off-form United at bay and astonishingly built up a three goal cushion courtesy of goals from Malcolm Beard and Geoff Vowden and with ten minutes of the second half gone it seemed that United had thrown away an entire season's labour in embarrassing fashion.
They did come back in the sixty-fifth minute when Johnny Giles scored from the penalty spot and eleven minutes later Paul Reaney scored a rare goal when he capitalised on a goalmouth scramble to further reduce the arrears. With four minutes left Jack Charlton grabbed an equaliser, but Leeds were unable to conjure the miracle they needed in the dying seconds.
At Old Trafford, Manchester United won 3-1 over Arsenal and only a Villa landslide could prevent them from lifting the Championship and, although they subsequently lost to Villa, they won it on goal average. Leeds finished second but their 61 points would have won the championship on all but three occasions since the Second World War. They now had to regroup and move on to Wembley.
<![if !vml]>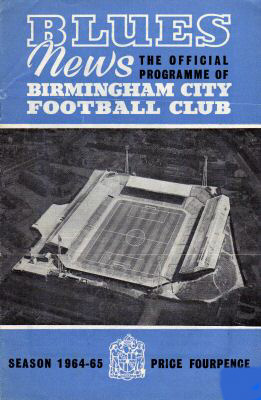 <![endif]>         <![if !vml]>
<![endif]>
Players:
The goal-scorers: Birmingham City
<![if !vml]>
<![endif]> <![if !vml]>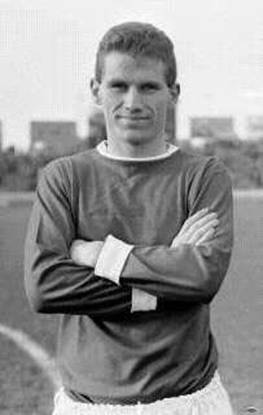 <![endif]> <![if !vml]>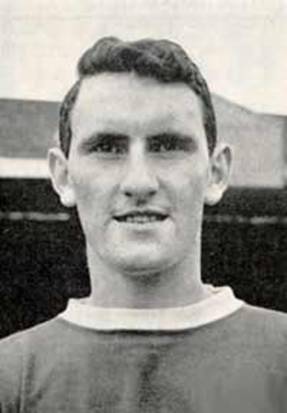 <![endif]>
Dennis Thwaites                                          Malcolm Beard                                         Geoff Vowden
The goal-scorers: Leeds United
<![if !vml]>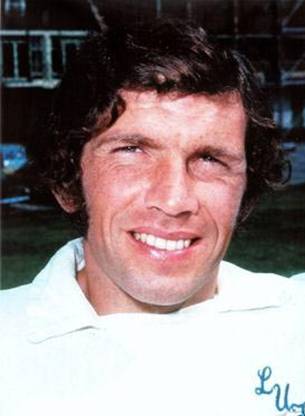 <![endif]> <![if !vml]>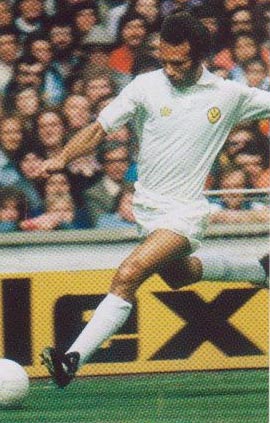 <![endif]> <![if !vml]>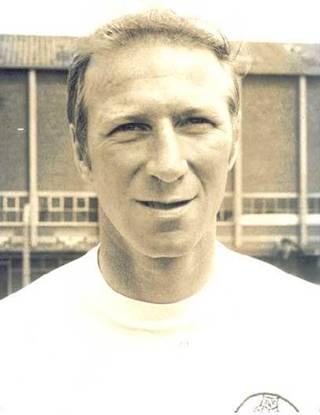 <![endif]>
Johnny Giles                                                         Paul Reaney                                              Jack Charlton
Birmingham Stalwarts:
<![if !vml]>
<![endif]> <![if !vml]>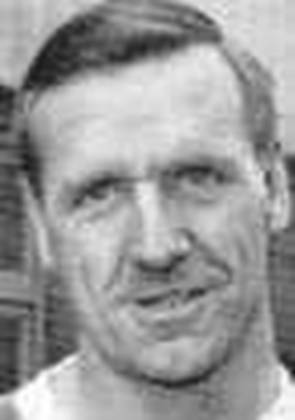 <![endif]> <![if !vml]>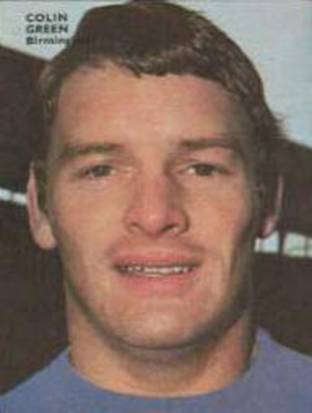 <![endif]> 
 John Schofield                                                     Stan Lynn                                                         Colin Green
<![if !vml]>
<![endif]>
Terry Hennessy
Missing for Leeds United:
<![if !vml]>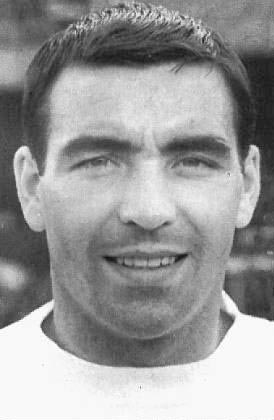 <![endif]>  <![if !vml]>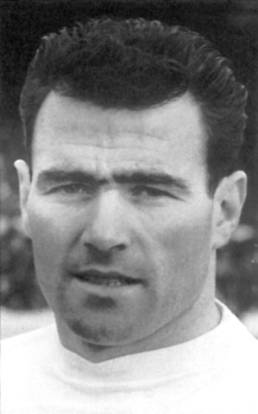 <![endif]>
Willie Bell and Jim Storrie both missed the game but were back for the FA
Cup Final the following Saturday.