<![if !vml]>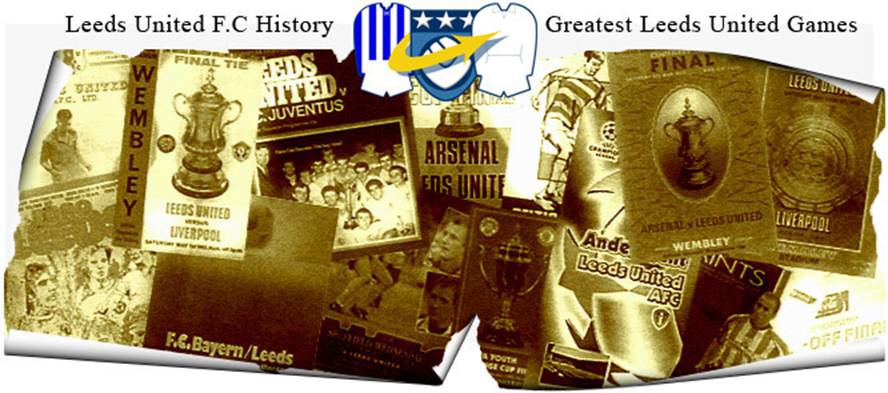 <![endif]>
Date: Saturday, 26th February 1972.
Venue: Ninian Park, Cardiff.
Competition: FA Cup Fifth Round.
Score: Cardiff City 0 Leeds United 2
Scorers: Cardiff City: Nil. Leeds United: Giles (2).
Attendance: 50,000 (Receipts £22,000).
Teams:
<![if !vml]>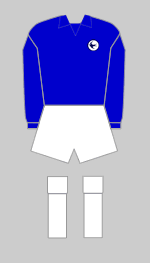 <![endif]> <![if !vml]>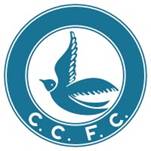 <![endif]>
Cardiff City:  Irwin; Carver, Bell; Kellock, Murray, Phillips; Gibson, Clark, King, Woodruff, Foggon (Warboys).
<![if !vml]>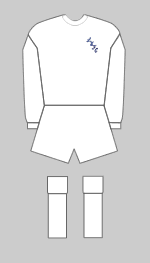 <![endif]><![if !vml]>

<![endif]>
Leeds United: Sprake; Madeley, Cooper; Bremner, Charlton, Hunter; Lorimer, Clarke, Jones, Giles, E. Gray.
Referee: K. E. Walker (Ashford, Kent).
United were the favourites for the FA Cup, having disposed of Liverpool and were in the middle of a rich vein of form when the travelled to Second Division Cardiff City at Ninian Park in the Fifth Round of the Cup, having unceremoniously thrashed Manchester United 5-1 at Elland Road the previous week. They were, however, mindful of the previous year's Fifth Round humiliation at the hands of Colchester United, and Cardiff's past FA Cup record against United when they three times came to Elland Road in three consecutive seasons to dump United out of the Cup at the Third Round stage by 2-1 on each occasion.
United finally had no injury worries and took a fifteen-man squad to the principality and were able to run onto the pitch with their strongest possible eleven, leaving Paul Reaney on the bench. They came out to the cheers of a capacity all-ticket 50,000 crowd and a muddy pitch which was in an awful state, having just passed the referee's inspection on the morning of the match. More rain fell prior to kick-off and United set off at a furious pace clearly intent on making the best of the pitch before it deteriorated into a quagmire. Cardiff's goalkeeper Bill Irwin was soon in the action, saving from Eddie Gray, Mick Jones and Peter Lorimer in quick succession.
Cardiff hit back briefly and Norman Hunter blocked a shot from Brian Clark before Jack Charlton intercepted an effort from Alan Foggon, who was causing United problems, and it was he that played in striker Peter King to test Gary Sprake with a shot on target. United went close as they resumed the pressure with a shot from Mick Jones being blocked on the line by David Carver and this was followed immediately by Don Murray repeating the action from a Peter Lorimer effort.
The pressure eventually paid off and in the thirty-fifth minute United took the lead. Leeds won their sixth corner of the game and Peter Lorimer took it, finding the head of Mick Jones, who headed the ball down for it to cannon off a Cardiff defender to Johnny Giles who got in a shot for goal. A desperate clearance attempt by a Cardiff defender failed to stop the ball crossing the line and United had taken a well deserved lead.
More rain was falling, the pitch was deteriorating and the tackles were getting more desperate and although both sides tried to play good football they were happy to take a breather at half-time, but United were clearly on top and Johnny Giles in top form. Early in the second half it was Johnny Giles that intercepted a ball from David Carver to release Peter Lorimer but his shot flew over the bar. Cardiff's midfielder Ian Gibson grazed the Leeds bar after fifty minutes and then the rain finally stopped, which was a signal for United to force Bill Irwin into a succession of saves from Mick Jones and Allan Clarke.
With time running out, Cardiff replaced Alan Foggon with Alan Warboys after seventy-five minutes. He was welcomed to the game with a bone-jarring tackle from Norman Hunter, but he recovered and soon forced Gary Sprake to scramble across goal as his effort flew marginally wide, but United sealed the game with a well worked goal to take them into the last eight.
Johnny Giles found Peter Lorimer unmarked on the right wing, and the Scot picked out Allan Clarke at the far post. Clarke lost his marker and put the ball straight into Giles' path. With two quick touches the Irishman cracked it with his right foot into the top corner of the net to score from ten yards, even though there were claims of offside against Mick Jones as Giles shot. The referee signalled to the centre spot and United were two to the good and deserved winners.
<![if !vml]>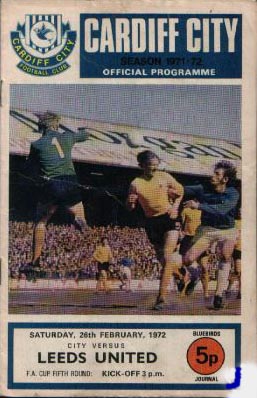 <![endif]>  <![if !vml]>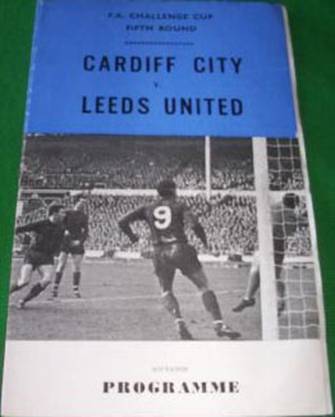 <![endif]>
Match Action:
<![if !vml]>

<![endif]>
<![if !vml]>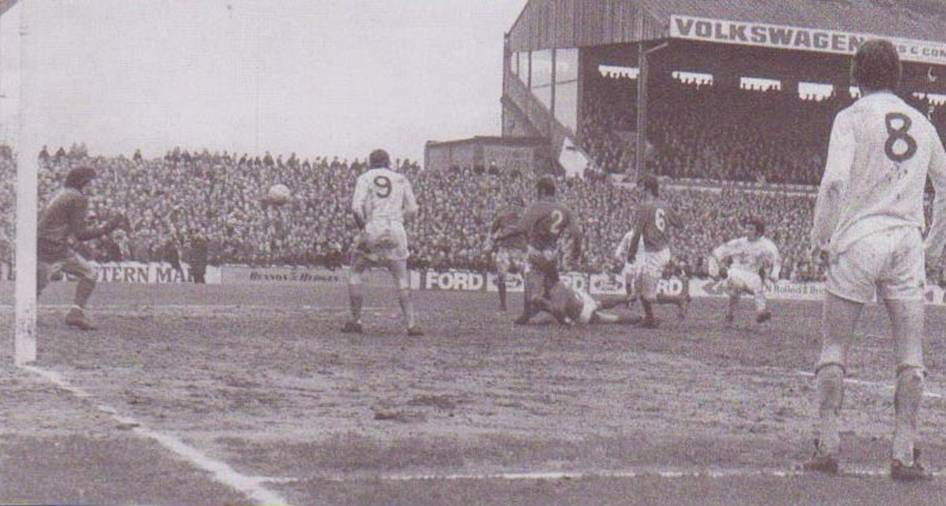 <![endif]>
Johnny Giles scores second goal
Teams:
<![if !vml]>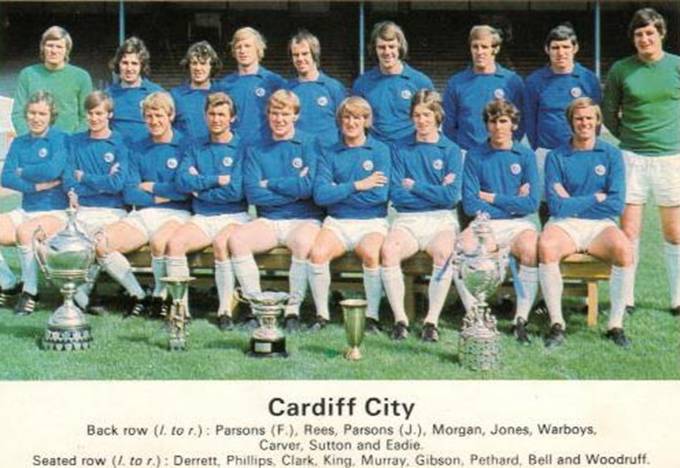 <![endif]>
<![if !vml]>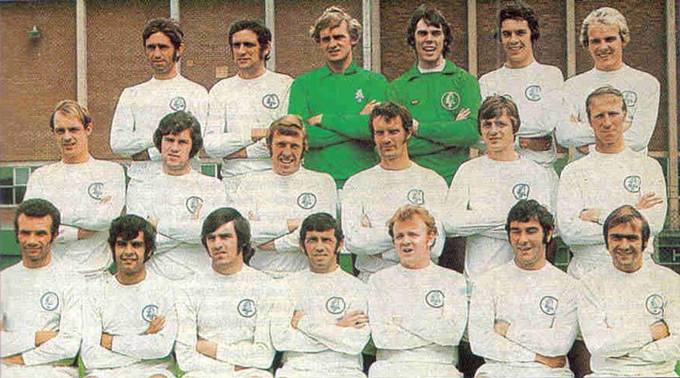 <![endif]>
Leeds United 1971-72:
Back Row: Rod Belfitt, Norman Hunter, Gary Sprake, David Harvey, Joe Jordan, Terry Yorath.
Middle Row: John Faulkner, Chris Galvin, Mick Jones, Paul Madeley, Allan Clarke, Jack Charlton.
Front Row: Paul Reaney, Mick Bates, Peter Lorimer, Johnny Giles, Billy Bremner, Nigel Davey,
Terry Cooper.
Players:
<![if !vml]>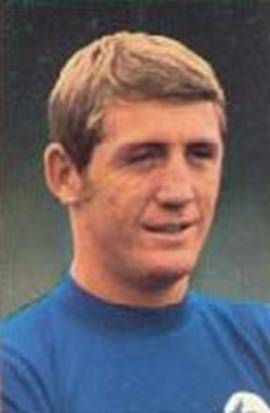 <![endif]> <![if !vml]>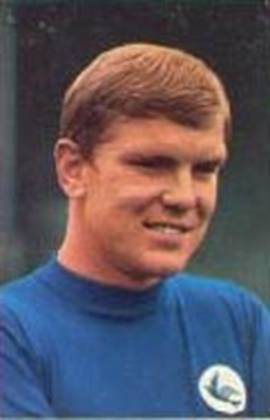 <![endif]> <![if !vml]>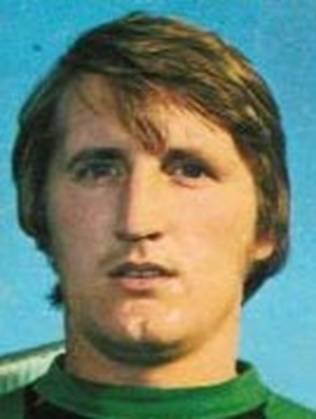 <![endif]>
Brian Clark                                                  Don Murray                                               Ian Gibson
<![if !vml]>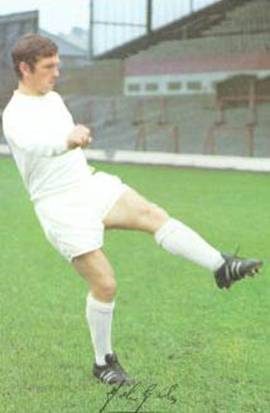 <![endif]>
Johnny Giles scored both Leeds goals