<![if !vml]>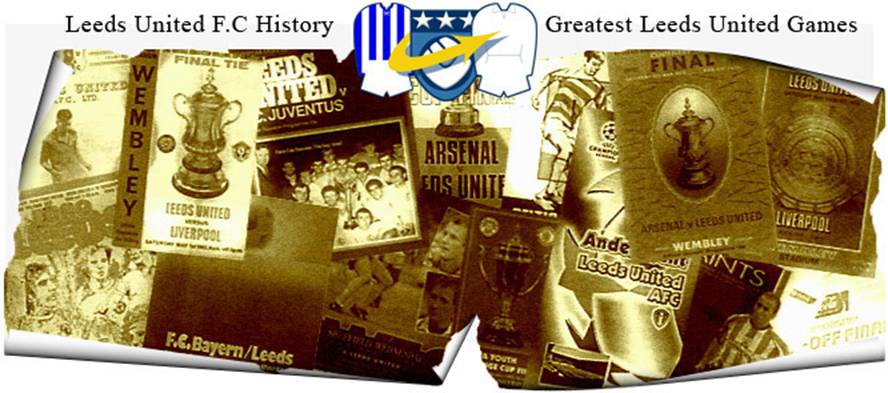 <![endif]>
Date: Wednesday, 25th October 1972.
Venue: Ernst Abbe Sportfeld, Jena, East Germany.
Competition: European Cup-Winners' Cup, Second Round, First Leg.
Score: Carl Zeiss Jena 0 Leeds United 0.
Scorers: Carl Zeiss Jena: Nil. Leeds United: Nil.
Attendance: 18,000.
Teams:
   <![if !vml]>
<![endif]> <![if !vml]>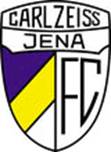 <![endif]>
Carl Zeiss Jena: Blochwitz; Hoppe, Strempel; Weise (Rock), Kurbjuweit, Irmscher; Goebel, Schlutter, P. Ducke, Scheitler, Vogel (Schumann).
<![if !vml]>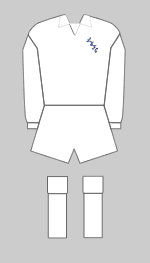 <![endif]><![if !vml]>

<![endif]>
Leeds United: Harvey; Madeley, Cherry; Bremner, Charlton, Hunter; Lorimer, Clarke, Jordan, Bates, E. Gray.
Referee: Leo Van der Kroft (Holland).
United had drawn FK Carl Zeiss Jena in the Second Round which meant another trip behind the Iron Curtain against a team that few had heard of, let alone seen. Their research would have shown that the East German team were no push overs and featured amongst the top teams in the highest level of the DDR's Football League. They had lost only one European time, to Wolves the previous season in the UEFA Cup, and several of their players had won bronze medals at the Munich Olympics earlier in the year with their national side. Their team featured many East German Internationals, goalkeeper Wolfgang Blochwitz, defenders Helmut Stein, Peter Rock, and Lothar Kurbjuweit, Midfielders, Michael Strempel, Harald Irmscher, Peter Ducke and Konrad Weise, Wingers Eberhard Vogel, Rainer Schuttler, and striker Roland Ducke.
To reach their destination to play the tie was not an easy matter, as Norman Hunter explained. "To enter East Germany we had to go through 'Checkpoint Charlie' in the Berlin Wall, which divided east from west. We travelled from the airport in a luxury coach and had to stop in an area regarded as no man's land between the west side and the east. There we were subjected to a most rigorous of inspections and searches, while around armed guards looked on. We had to leave our coach and get on another for the drive to East Germany. This coach bore no resemblance to the one we had left behind. Actually, it seemed to be on its last legs. It was very old and it didn't appear too reliable to me. In fact, it looked as though it might fall apart. It had wooden seats and we had to endure a rough ride to our base in Jena. Just before we reached the hotel there was a loud bang and we lurched to a halt. One of the tyres had burst. I don't even know whether the coach was carrying a spare wheel or not because we didn't wait to find out. We walked the last half-mile or so to our hotel."
Jena, based at the world-famous lens factory, soon showed they had an eye for goal as Lothar Kurbjuweit crashed a long ranged shot against a post after earlier having been denied by a good save from David Harvey, who also took a difficult cross under pressure. However, after absorbing the early pressure United gradually got the measure of their opponents with Peter Lorimer shaking an upright with a twenty-two yard shot, with Allan Clarke's effort to knock in the rebound being blocked by goalkeeper Wolfgang Blochwitz.
The game was being played at a relatively leisurely pace but Paul Madeley was getting up a full head of steam for Leeds at right-back. He made several powerful runs down the right with his graceful stride eating up the yards to supplement the United attack, but he was always on hand to do his defensive duties, and cleared an Eberhard Vogel header off the line as Jena forced their first corner after half an hour.
United moved into top gear after the break and nearly made the breakthrough in the fifty-third minute, when Joe Jordan hit the underside of the bar. Another chance came and went when Allan Clarke back-headed a free-kick into Joe Jordan's path but the young Scot saw the ball bounce clear after hitting the woodwork again. Jena responded with a spell of pressure, forcing Trevor Cherry to clear off the line, but the Leeds left back almost gifted the home side victory a quarter of an hour from the end when his mistake let in Dieter Scheitler, who fired inches wide.
In a tough encounter United used their years of experience and were unphased to grind out a creditable 0-0 draw, in a dour struggle, to leave them with the advantage of a home return leg still to come. With a bit more luck in front of goal they could have been celebrating a handsome victory, hitting the woodwork on three occasions as Jena found the United attacking spearhead of Peter Lorimer, Allan Clarke and Joe Jordan hard to contain.
<![if !vml]>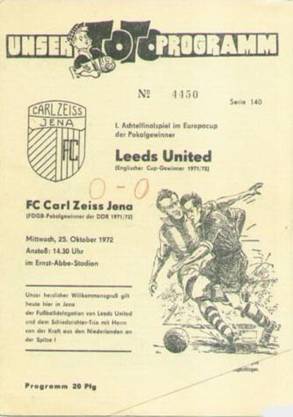 <![endif]>         <![if !vml]>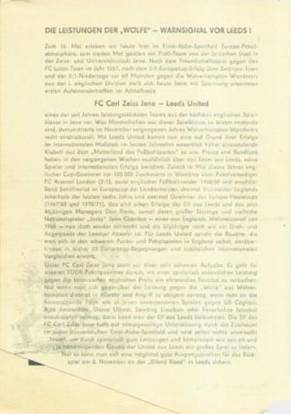 <![endif]>           <![if !vml]>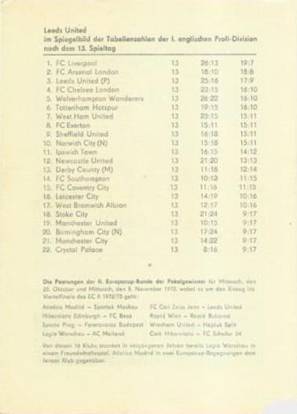 <![endif]>
<![if !vml]>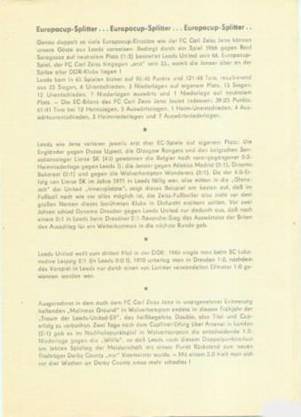 <![endif]>       <![if !vml]>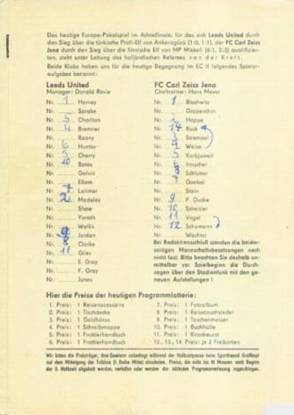 <![endif]>           <![if !vml]>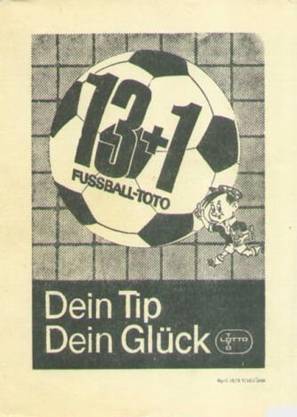 <![endif]>
Teams:
<![if !vml]>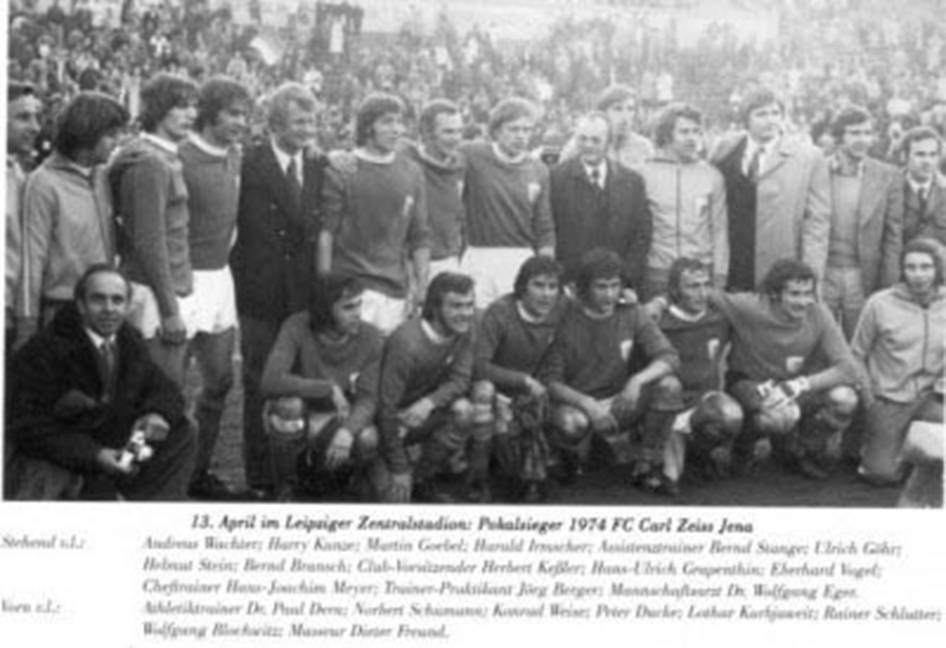 <![endif]>
With basically the same team FC Carl Zeiss Jena won the East German Cup in the following season
<![if !vml]>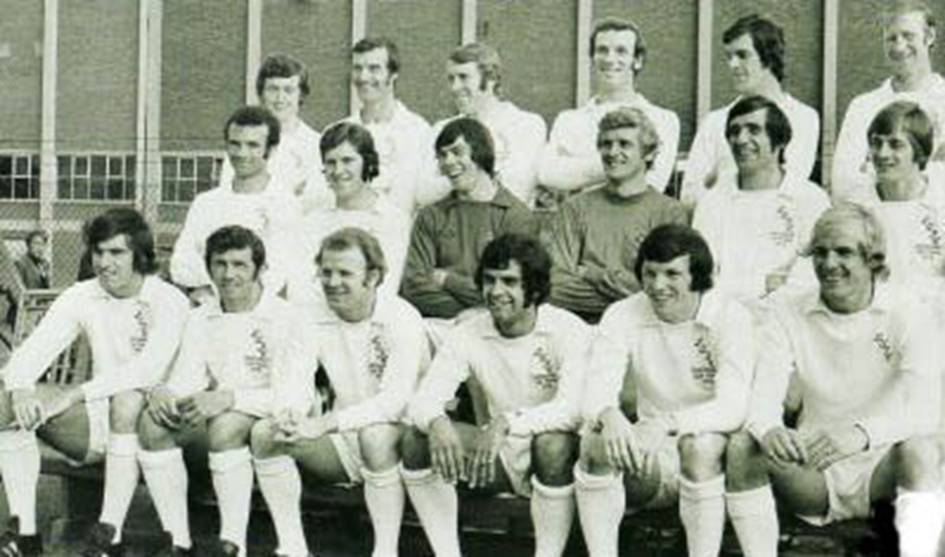 <![endif]>
Leeds United 1972-73:
Back Row: Trevor Cherry, Paul Madeley, Mick Jones, Roy Ellam, Joe Jordan, Jack Charlton.
Middle Row: Paul Reaney, Chris Galvin, David Harvey, Gary Sprake, Norman Hunter, Allan Clarke.
Front Row: Peter Lorimer, Johnny Giles, Billy Bremner, Mick Bates, Eddie Gray, Terry Yorath.
Players:
<![if !vml]>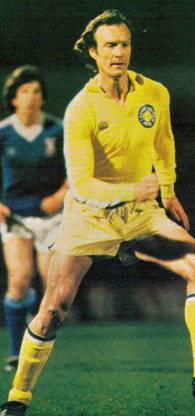 <![endif]>                   <![if !vml]>

<![endif]>    <![if !vml]>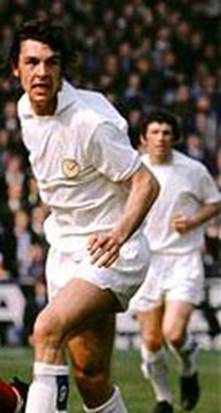 <![endif]>            <![if !vml]>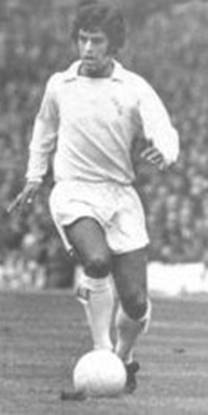 <![endif]>
Paul Madeley and Trevor Cherry were United's full back pairing   Joe Jordan and Mick Bates filled in for Mick Jones and Johnny Giles
<![if !vml]>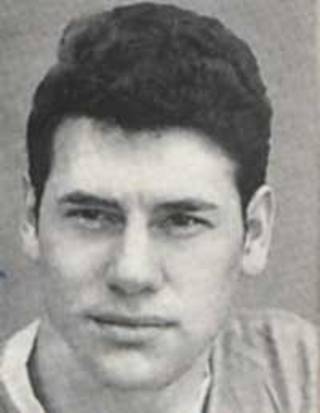 <![endif]>     <![if !vml]>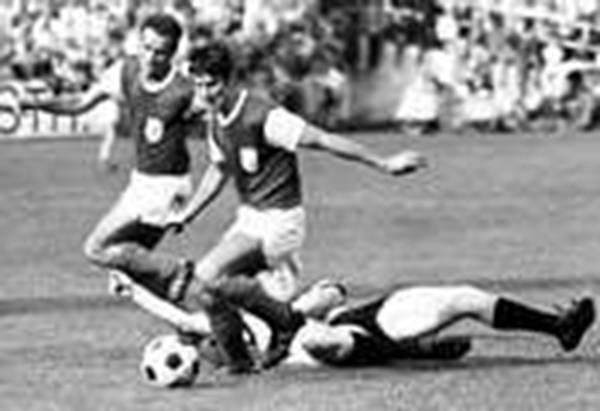 <![endif]>
East German International Eberhard Vogel              Brothers Roland and Peter Ducke on the attack for Jena
<![if !vml]>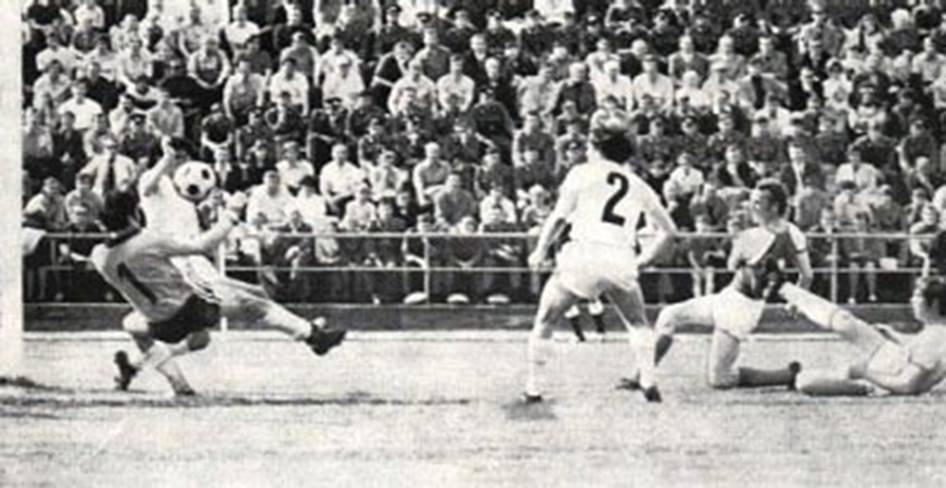 <![endif]>
East German International Helmut Stein shoots for goal in a German League game
<![if !vml]>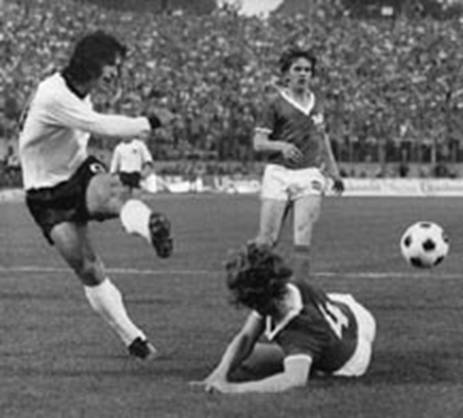 <![endif]>                     <![if !vml]>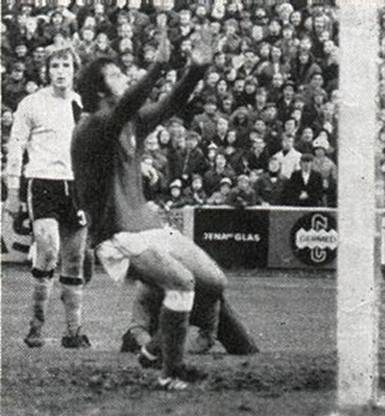 <![endif]>
Konrad Weise tackles "Der Bomber" when playing for East Germany                    East German International Peter Ducke scores
<![if !vml]>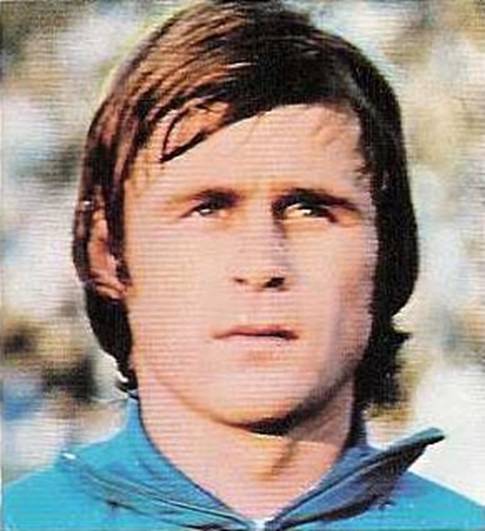 <![endif]>           <![if !vml]>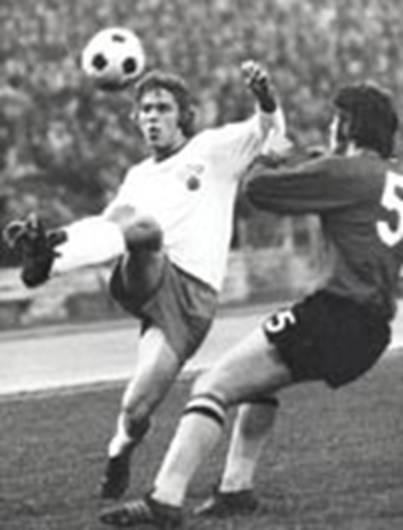 <![endif]>
East German International Lothar Kurbjuweit                                                        Rudiger Schnuphase was just about to emerge
<![if !vml]>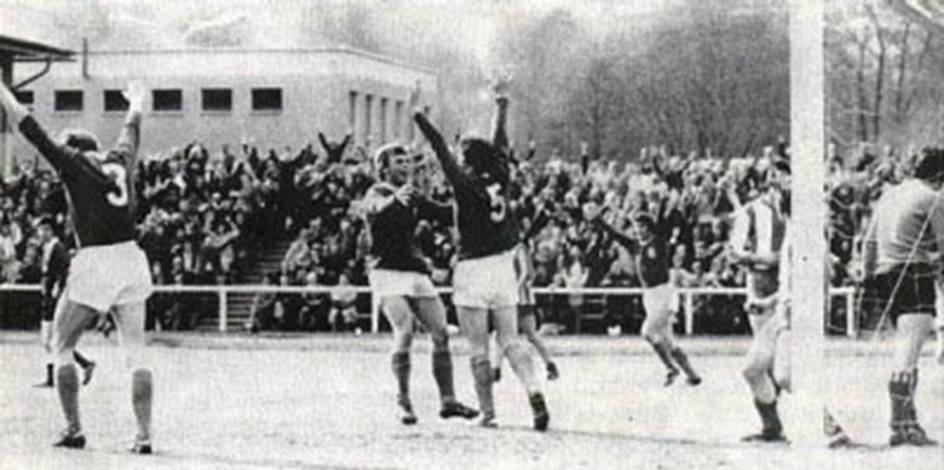 <![endif]>
Lothar Kurbjuweit (5) celebrates scoring in a German League game