<![if !vml]>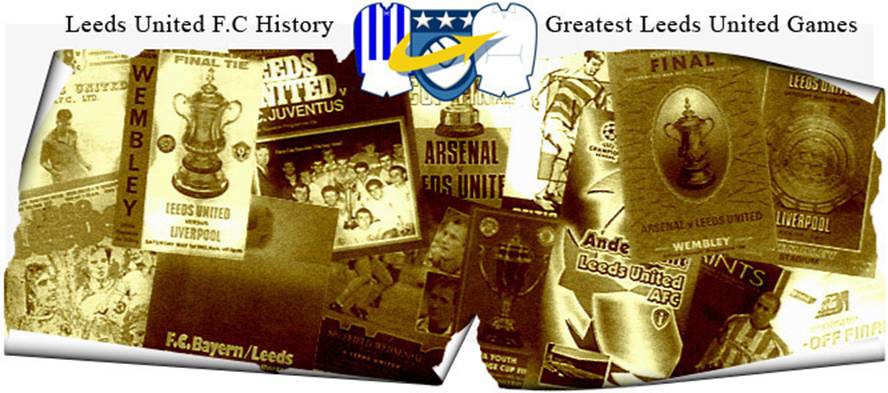 <![endif]>
Date: Saturday, 25th August 1990.
Venue: Goodison Park, Liverpool.
Competition: First Division.
Score: Everton 2 Leeds United 3
Scorers: Everton: Nevin, Ebbrell. Leeds United: Fairclough, Speed, Varadi.
Attendance: 34,412.
Teams:
<![if !vml]>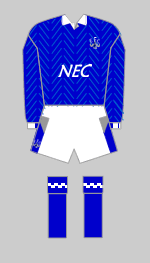 <![endif]><![if !vml]>
<![endif]>
Everton: Southall; McDonald, Hinchcliffe; Keown, Watson, Milligan; Nevin, McCall (Sheedy), Sharp, Newell, Ebbrell. Unused Sub: Ratcliffe.
<![if !vml]>
<![endif]><![if !vml]>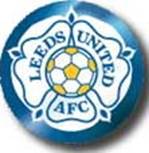 <![endif]>
Leeds United: Lukic; Sterland, G. Snodin; Batty, Fairclough, Whyte; Strachan, Varadi (Kamara), Chapman, McAllister, Speed (Haddock).
Referee: K.P. Barratt (Coventry).
United kicked off their return to the top flight with a visit to Goodison Park, home of Everton, and hopes were high after clinching promotion as Second Division Champions. Some pessimists had predicted that United would not last the pace of the First Division and would struggle to avoid dropping straight back down. The 3-2 triumph at Goodison, however, got Wilkoís men off to the ideal start. It was a pulsating match and would have not done much for the health of the managers because of defensive mistakes but it was the kind of game that would bring fans back in their droves if it was repeated each game.
Entertainment, excitement, skills and sheer commitment, not to mention a gripping finale were the welcome ingredients that went to make up Unitedís first game back in the top flight for eight seasons. It was certainly one in the eye for those critics, mostly southern-based, who in the previous season had gone as far as to say that Wilkinsonís team were killing the game. Had they been at Everton they would have had to eat their words.
United had staked virtually everything, financially, in backing Howard Wilkinson and the search for promotion and the pressure on Chairman Les Silver was enormous, but having achieved the first objective, there remained the problem of maintaining or improving their position. The signings of Gary McAllister, John Lukic and Chris Whyte added a little class to the grit and determination shown in getting out of the Second Division had severely tested Silverís financial resolve but he had backed his judgement of his manager.
On the field Unitedís dedication to the task in hand, so evident in their promotion season, was there again at Goodison. David Batty, tasting First Division football for the first time in his career, and adapting to it as a more seasoned performer might, provided the opening with a long throw, for Chris Fairclough to head United into an eighth minute lead.
Gary Speed put United 2-0 ahead after forty-one minutes and Imre Varadi scored a third on the hour before Everton staged a late fight-back with goals from Pat Nevin, after sixty-eight minutes and John Ebbrell eight minutes later, but United hung on for a morale-boosting victory, and the Football Leagueís Performance-of-the-Week award. All three of Unitedís summer signings, John Lukic and Gary McAllister, who both cost £1 million and Chris Whyte, who cost £500,000, played and Lukic showed his skills particularly in the second half, when he brought off seven excellent saves as Everton stepped up the pressure.
Unitedís victory and the attractive way it was achieved, came at a time soccerís national spotlight was focused very strongly on the Elland Road club and its supporters following trouble in Bournemouth when United clinched the Second Division championship on the final day of the previous season. The FA had warned United that any further problems would result in four games having to be played behind closed doors and any further repetition would result in expulsion from the FA. In effect the latter would have signalled the end of the club. Thankfully there was to be no repeat of the unruly behaviour that saw ticket-less fans go on the rampage in Bournemouth.
<![if !vml]>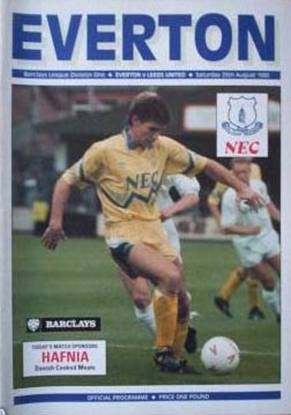 <![endif]>†<![if !vml]>
<![endif]>
Match Action:
<![if !vml]>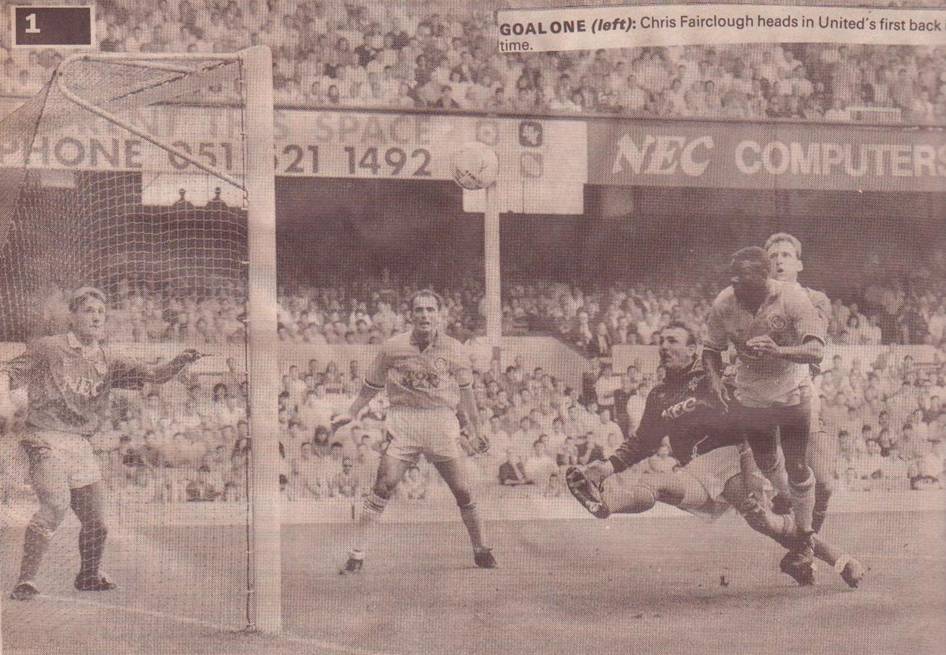 <![endif]>†
†††
<![if !vml]>

<![endif]>†
<![if !vml]>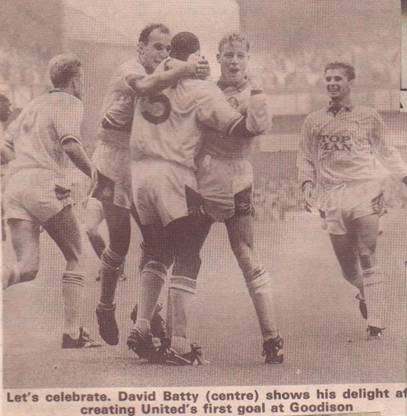 <![endif]>†<![if !vml]>
<![endif]>
<![if !vml]>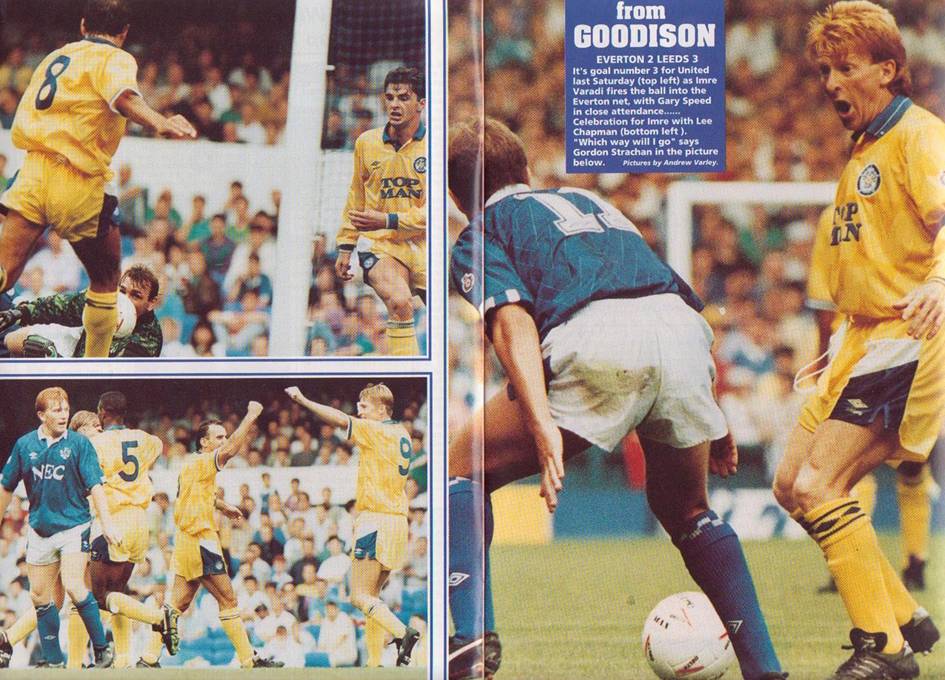 <![endif]>
Teams:
<![if !vml]>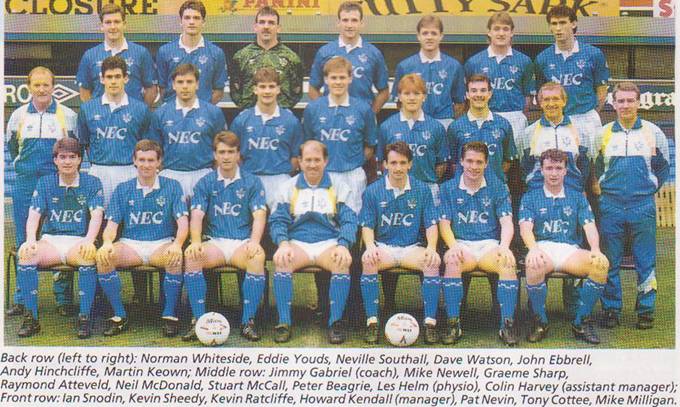 <![endif]>
<![if !vml]>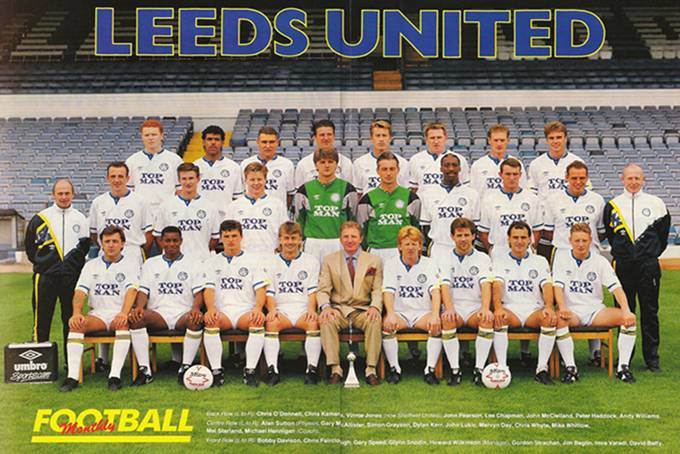 <![endif]>
Players:
<![if !vml]>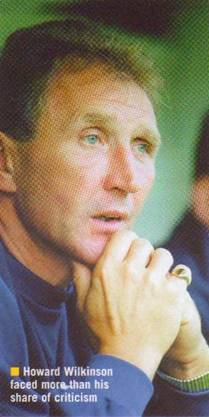 <![endif]>††† <![if !vml]>
<![endif]>††<![if !vml]>
<![endif]>††<![if !vml]>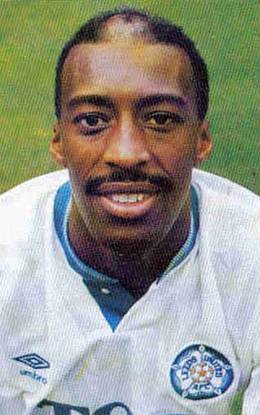 <![endif]>
Howard Wilkinson came in††††††††††† United had spent big with £1m for John Lukic, £1m for Gary McAllister and £500,000 for Chris Whyte
for unwarranted criticism.
<![if !vml]>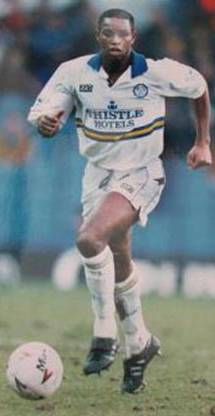 <![endif]>†<![if !vml]>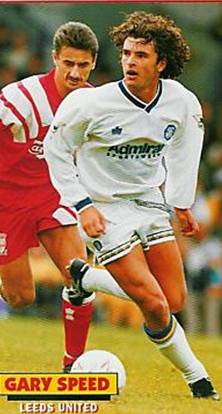 <![endif]>†<![if !vml]>
<![endif]>†<![if !vml]>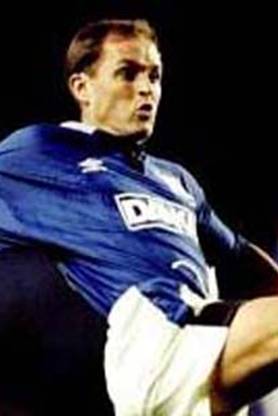 <![endif]>†
††††††††††††††††††††††††††††††††††††††† Chris Fairclough, Gary Speed and Imre Varadi scored for Leeds while John Ebbrell
<![if !vml]>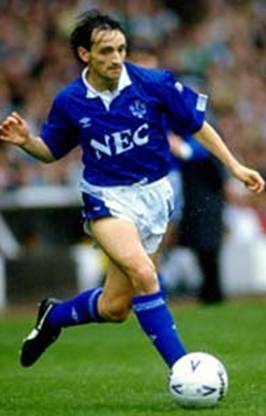 <![endif]>† <![if !vml]>

<![endif]>†<![if !vml]>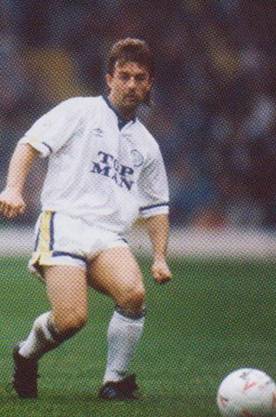 <![endif]>†<![if !vml]>
<![endif]>††††
and Pat Nevin replied for Everton††† ††††††††††††††Apart from the new signings United still had Mel Sterland, Glynn Snodin, David Batty,
<![if !vml]>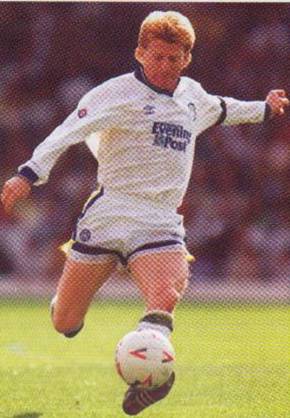 <![endif]>†<![if !vml]>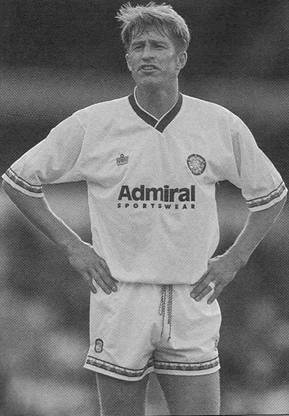 <![endif]>†<![if !vml]>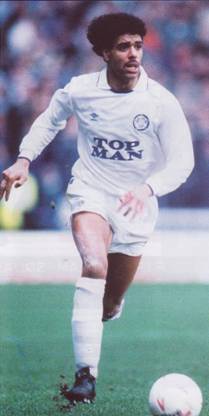 <![endif]>†<![if !vml]>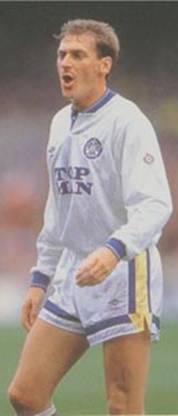 <![endif]>
Gordon Strachan and Lee Chapman from their Second Division Championship team Chris Kamara and Peter Haddock came on as substitutes
<![if !vml]>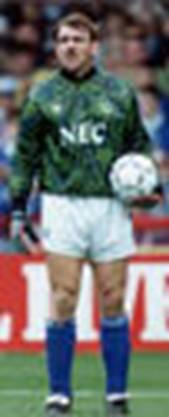 <![endif]>†<![if !vml]>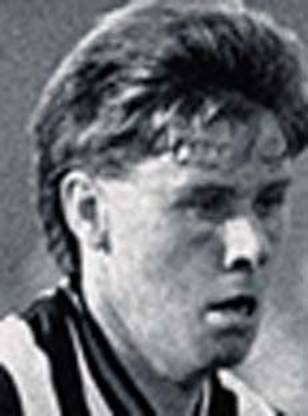 <![endif]>†<![if !vml]>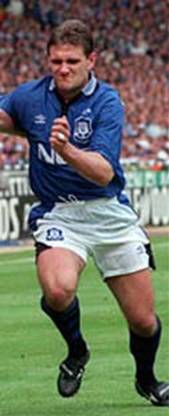 <![endif]>†††††††† ††††††††††<![if !vml]>

<![endif]>
Everton had Neville Southall in goal with Neil McDonald and Andy Hinchcliffe at full-back††††††††††††††††† Kevin Sheedy was the substitute
<![if !vml]>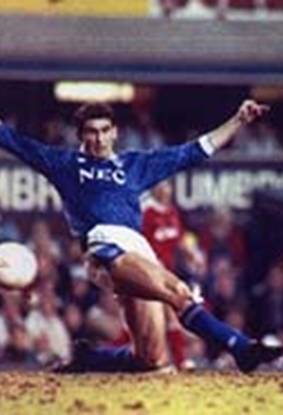 <![endif]>†<![if !vml]>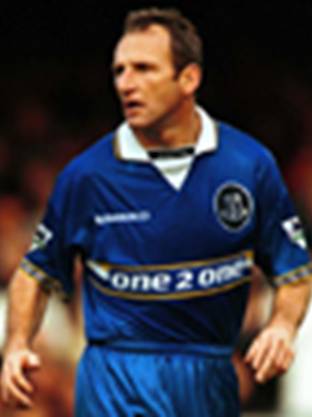 <![endif]>†<![if !vml]>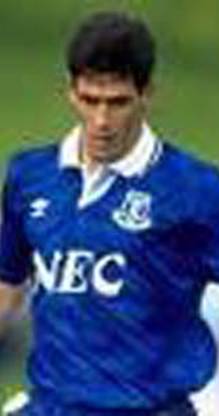 <![endif]>†<![if !vml]>

<![endif]>
†Martin Keown and Dave Watson were the central defenders.†††††††††††††††††††††††††††††† †††††††††††††††††The strikers were Mike Newell and Graeme Sharp.
<![if !vml]>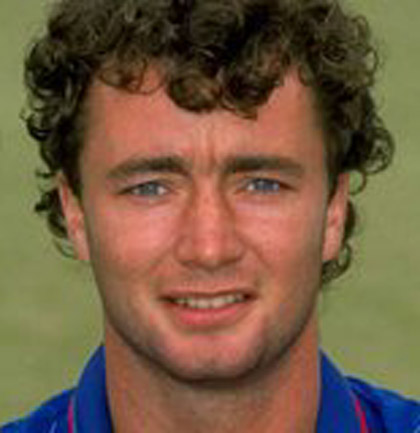 <![endif]>†† <![if !vml]>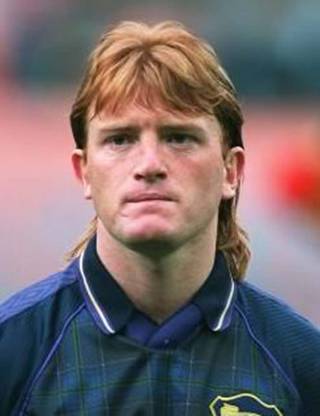 <![endif]>††
In midfield Everton had Mick Milligan, the goal-scorers Pat Nevin and John Ebbrell, and Leeds-born Scottish international Stuart McCall