<![if !vml]>
<![endif]>
Date: Sunday, 24th November 1991
Venue: Villa Park, Birmingham.
Competition: First Division.
Score: Aston Villa 1 Leeds United 4
Scorers: Aston Villa: Yorke. Leeds United: Wallace, Sterland, Chapman (2).
Attendance: 23,666.
Teams:
<![if !vml]>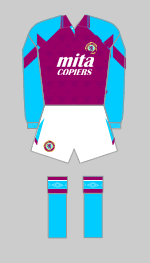 <![endif]><![if !vml]>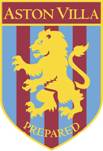 <![endif]>
Aston Villa: Sealey; Kubicki, Staunton, Teale, McGrath; Richardson, Daley, Regis, Atkinson, Blake (Cowans), Yorke.
<![if !vml]>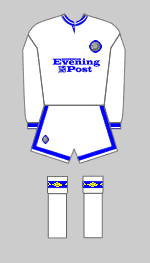 <![endif]> <![if !vml]>
<![endif]>
Leeds United: Lukic; Sterland, Dorigo; Batty, Fairclough, Whyte; Strachan, Rod Wallace, Chapman, McAllister, McClelland. Unused subs: Shutt, Hodge.
Referee: Unknown.
In a game feature live by ITV, the watching English football public was able to see first-hand an awesome display from the young pretenders from Leeds. It sent out a huge warning to Manchester United and any other team now in United's wake that here were true Championship contenders playing a breathtaking style of football, which saw them sitting proudly at the top of the First Division, and justifiably so on merit, having demolished a team that had won their previous five First Division games.
Without the injured Gary Speed, United opted to use John McClelland in central defence with Chris Whyte, with Chris Fairclough man-marking Tony Daley, which released Mel Sterland and Tony Dorigo for more attacking roles down the flanks and this is where United were strongest. Tony Dorigo picked up the "Man of the Match" award, while Sterland was a constant threat and architect for United's goals and also managed to get his own name on the score-sheet.
United showed that they are the team that all the others have to beat in the Championship race. They moved to the top of the First Division for the third time in a month, with a spectacular victory over Aston Villa, who had made a dash up the table themselves with five successive wins before this demolition job in front of the watching TV cameras. It was a triumph of strategy, the use of set-pieces, the eye for an opening of Gordon Strachan, and, for the second successive game, the attacking determination of full-back Mel Sterland that carried Leeds to their third four-goal show away from home in the season to date. While Tony Dorigo picked up the "Man of the Match" award, maybe the one who really deserved it was Chris Fairclough who limped through the last ten minutes with a strain, but never-the-less managed to maintain his match long shadowing of Villa's high-speed danger-man, Tony Daley.
The victory was obtained on the worst pitch that United have encountered so far in the season. Despite that Leeds had ten attempts on goal, twice the Villa output, and received nine corners compared to Villa's three and also conceded fewer free kicks. They should have surged into the lead in the twenty-first minute, when Mel Sterland's strong header sent Rod Wallace clear, but Les Sealey advanced and dived to block the striker's shot. Five minutes before the interval, with Villa expecting a long throw-in from Mel Sterland, but it was a short one to Gordon Strachan who played it into Sterland's path and he put over a swinging cross into the six yard area and Lee Chapman got in a glancing header. Les Sealey got his fingers to it bur could only push it into the path of Rod Wallace, who tapped in at the far post.
In the opening minute of the second half United doubled their advantage. Gordon Strachan's corner was headed on at the near post by Chris Whyte for Mel Sterland to dive through the mud and flying boots to head in the second. Ten minutes later the game was dead and buried with probably United's best goal. Gordon Strachan's short corner to Gary McAllister saw the Leeds' Captain accepting a back-heeled pass on the left-wing by-line to hit a low cross for Lee Chapman to hit in, almost on the goal-line.
Villa shook themselves and though Paul McGrath survived with just a booking when he pulled down Rod Wallace on a run on goal, Villa recovered some pride with a goal engineered by Tony Daley, with his only effective contribution of the afternoon. He put Dalian Atkinson through, and when the ex-Sheffield Wednesday striker's shot was parried by John Lukic, Dwight Yorke tapped home. Chris Whyte won an important header to deny Dalian Atkinson, close in, soon afterwards and Dwight Yorke volleyed spectacularly wide with an overhead kick But Leeds still had a little left and Mel Sterland provided the opening with a deep cross from the right for Lee Chapman to rise majestically and score his second with a diving header in the dying seconds.
Gary McAllister voiced the growing mood of confidence at United's rise to the summit of the League when he said, "It's no good shouting and bawling that we are going to win the title, but we know we can do it." Captain Gordon Strachan, who was fast approaching his thirty-fifth birthday, and had a hand in all the four Leeds goals, enthused, "I am very, very proud, not only of the fact that we've got back to the top, but the way we did it. The image of this club means a lot to me and to turn on a performance like that in front of millions of viewers was tremendous." Villa Manager, Ron Atkinson, was full of praise for the United Captain, saying, "I call him the world's greatest winger and I've got all the time for the little man. With all his craft, his enthusiasm, it was magnificent to see." He was equally impressed by Leeds, adding, "On the evidence today they are the best team we have played. We had our backsides kicked, they spanked us. Players like Strachan, Sterland and Chapman they are senior players who have been there before and knew how to go about winning." The Leeds Manager, Howard Wilkinson, described it as one of the best performances of his management but said, "We had to work hard initially because Villa were in full song and obviously very confident. We had to deal with that first and we did that very well. We gradually made room, time and space to start to play in difficult conditions, because it is not a good pitch." He was making no predictions about the Championship, but observed, "We've been there now two weeks, which should be an encouragement, but every game will be as hard." Man of the Match winner, full back Tony Dorigo, was very enthusiastic, saying, "Now that we have hit the top again, we have to think in terms of being there to stay. We have to remember what got us there in the first place and try to keep it going. We are going to think positively."
Alternate Report:
Any considerations that Leeds are fake contenders to the First Division title were dismissed by the arrogant football that overwhelmed Aston Villa in this game. The strutting contempt which carried the Yorkshire club back to the top of the table claimed one of the sides whose own progress in the season has been marked with an impressive conviction. But once Footballer of the Year Gordon Strachan, Gary McAllister and the irrepressible David Batty had established control across the scarred stretches of Villa Park, the football reached exhibition levels.
Villa had won their five previous First Division games, suggesting that tis would be the toughest confrontation Leeds' defence had confronted. That they came through it with just one blemish spoke volumes for the expertise with which John McClelland marked his return to the side. For a long time, to the TV's nervous chagrin, the game was bogged down in the middle of a pock-marked pitch which deadened the flow of any move of flowing intent. It was going to require the instinct of a class player to break the deadlock of what seemed potentially the third Sunday goal-less draw. In Strachan, Leeds had such a man. The Scottish International worked a sweet move at a throw-in and when Lee Chapman's plunging header was pushed backwards by Les Sealey, the £1.6million Rod Wallace scrambled the ball across the line for his second goal in successive League games.
The game was won and lost in the first eleven minutes of the second half. The second goal was pure Leeds. A corner from Gordon Strachan, an header from Chris Whyte and Mel Sterland flinging himself into the space where no Villa defender had had the sense to pursue him. The third was even better. Gary McAllister and Gordon Strachan worked a left-wing corner move of such precision that Strachan strolled along the by-line for five yards before driving the ball across to where Lee Chapman could not conceivably miss.
Villa's goal came out of the blue. Tony Daley sped the ball on to Dalian Atkinson. John Lukic could not hold the shot and Dwight Yorke scored his fifth goal in successive matches. It was imperative that Villa scored an immediate second, if they were to have a semblance of a chance. It did not come. Instead, straining for a second left Villa vulnerable to the kind of counter that Leeds demonstrated in the final minute. Again it was Gordon Strachan who prompted a Mel Sterland overlap and Lee Chapman climaxed the win with a horizontal header.
<![if !supportLineBreakNewLine]>
<![endif]>
<![if !vml]>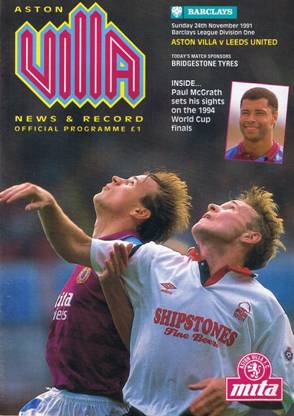 <![endif]> <![if !vml]>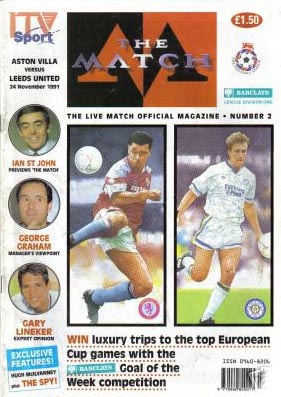 <![endif]> 
<![if !vml]>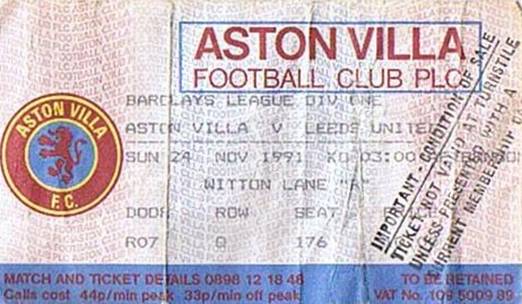 <![endif]>
Match Action: (Courtesy Mark Ledgard)
<![if !vml]>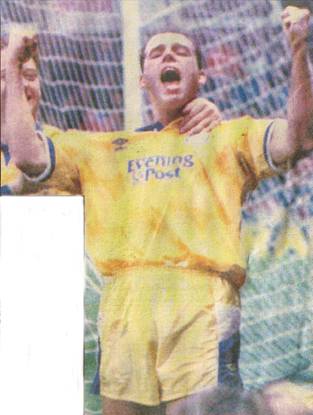 <![endif]>   <![if !vml]>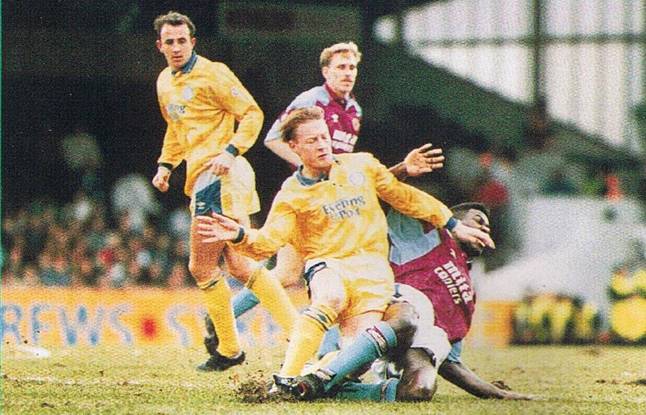 <![endif]>
Mel Sterland celebrates his goal                           Gary McAllister looks on approvingly, as David Batty gets in a telling tackle on Tony Daley.
<![if !vml]>
<![endif]>    <![if !vml]>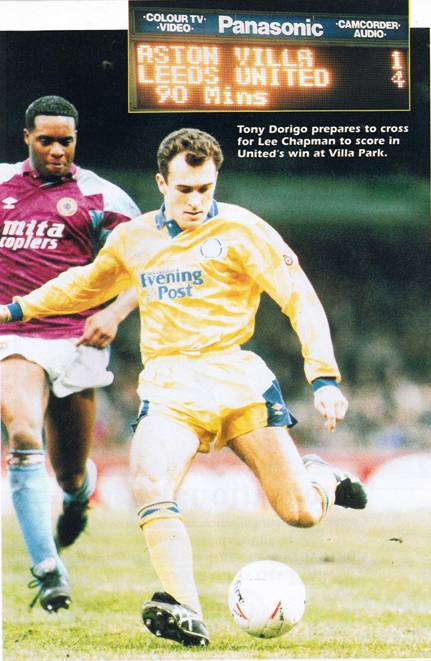 <![endif]>
<![if !vml]>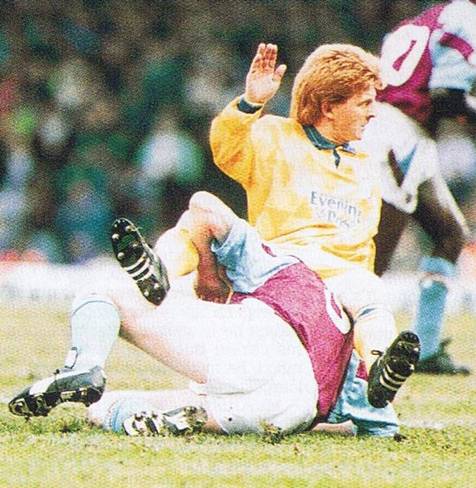 <![endif]> <![if !vml]>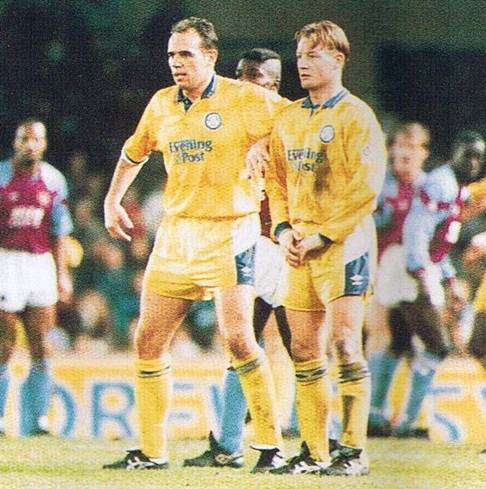 <![endif]>
Gordon Strachan gets on top of Kevin Richardson                                      Mel Sterland and David Batty face up to a free-kick
<![if !vml]>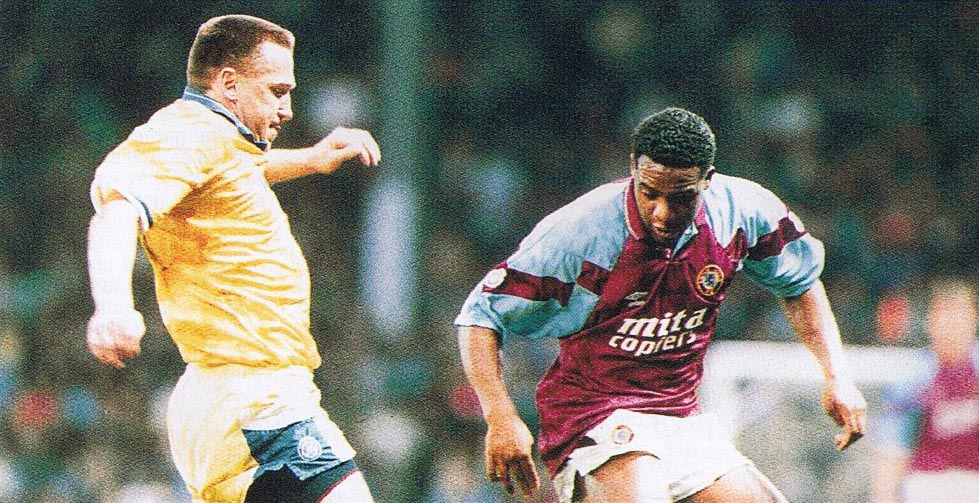 <![endif]>
John McClelland beats Dalian Atkinson to the ball
<![if !vml]>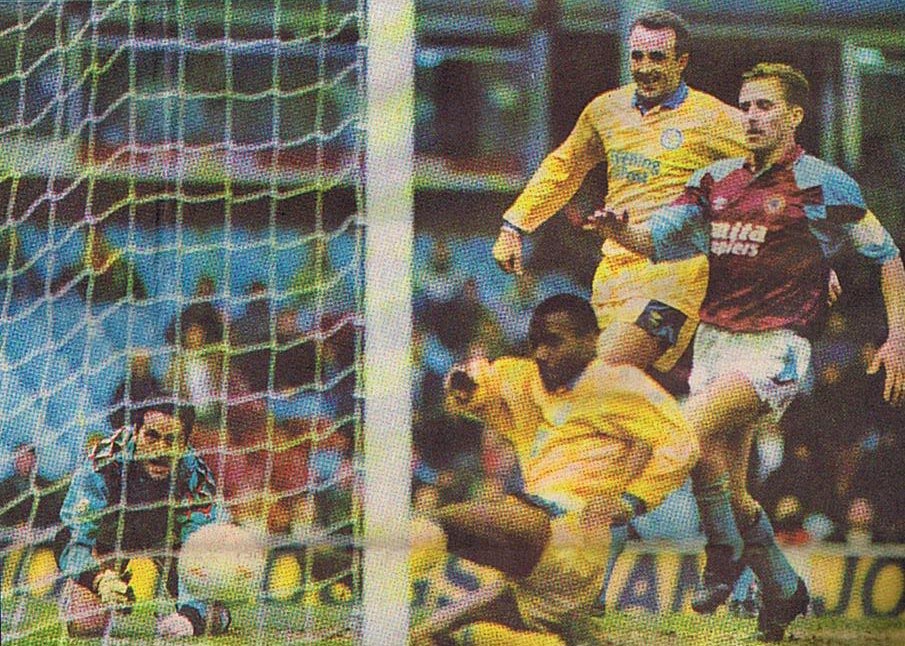 <![endif]>
Gary McAllister smiles as Rod Wallace forces home the first goal, with Les Sealey and Kevin Richardson not so impressed
<![if !vml]>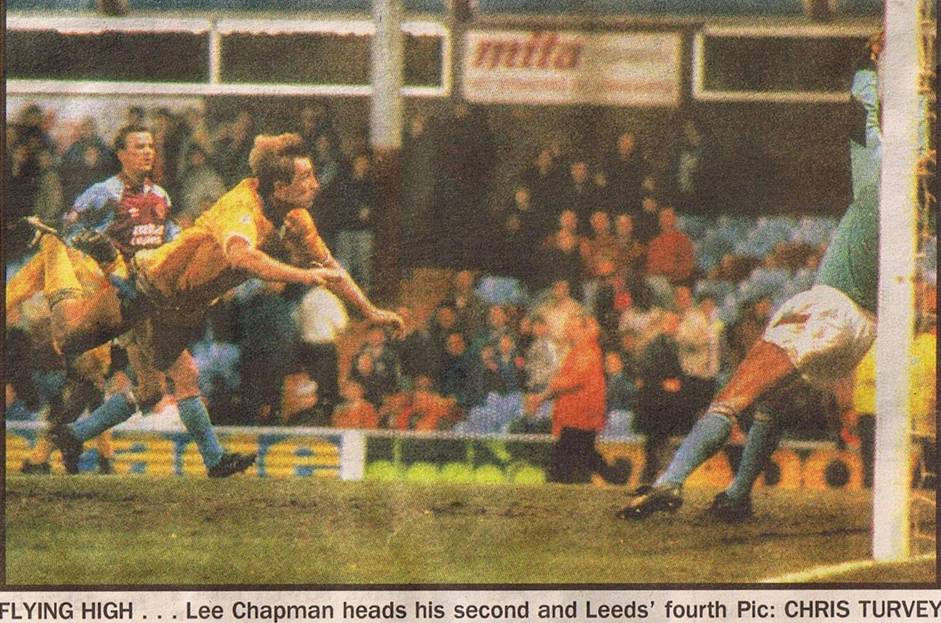 <![endif]>
<![if !vml]>
<![endif]>
<![if !vml]>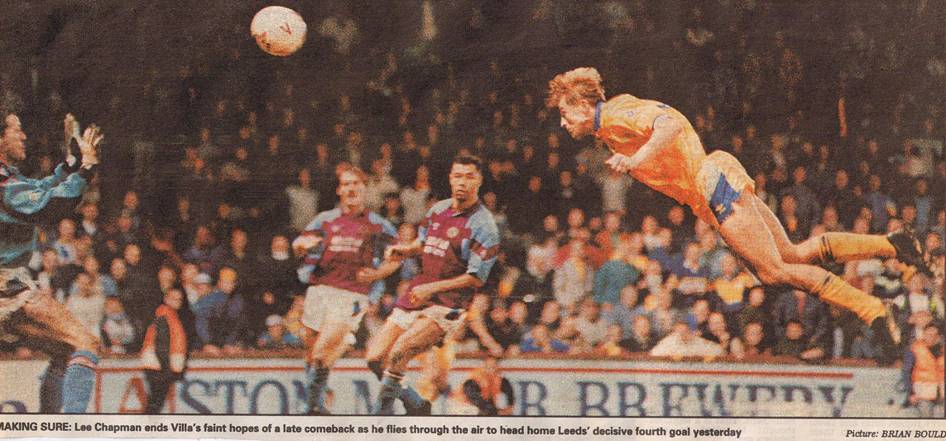 <![endif]>
<![if !vml]>
<![endif]>
Captain Gordon Strachan leads the team as McAllister, Fairclough, Chapman, Wallace and a leaping Batty celebrate their victory
<![if !vml]>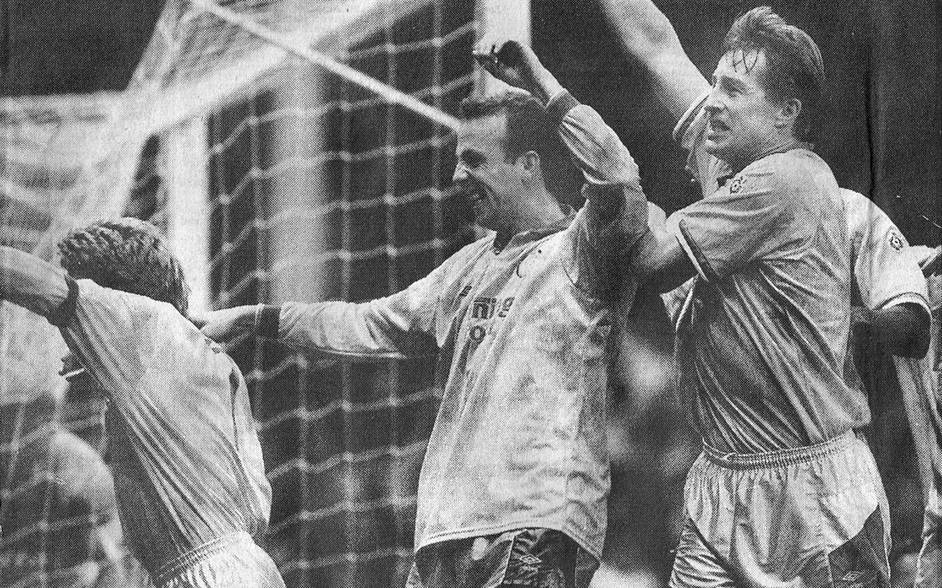 <![endif]>
Gordon Strachan, Gary McAllister and Chapman salute the fans.
<![if !vml]>
<![endif]>
Players:
<![if !vml]>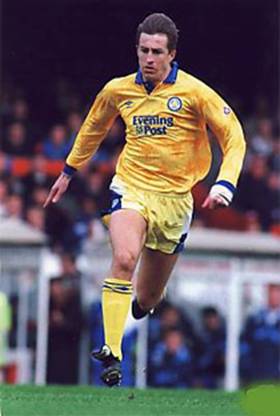 <![endif]>  <![if !vml]>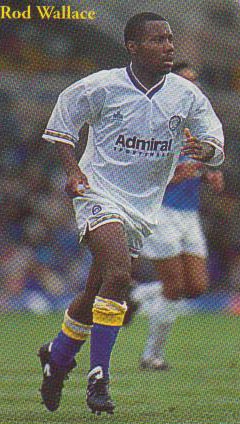 <![endif]>  <![if !vml]>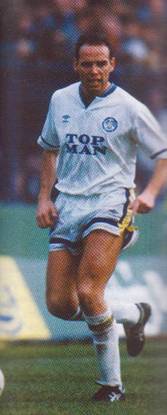 <![endif]>  <![if !vml]>
<![endif]>
Lee Chapman (2) Rod Wallace and Mel Sterland scored for Leeds, while Dwight Yorke got the goal for Aston Villa
<![if !vml]>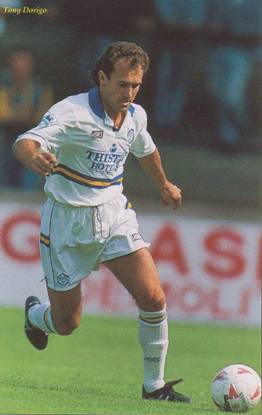 <![endif]>     <![if !vml]>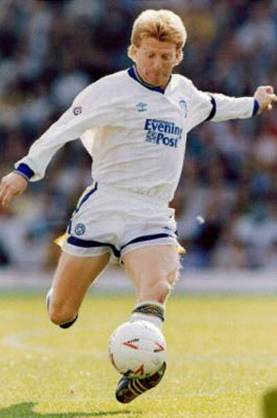 <![endif]>         <![if !vml]>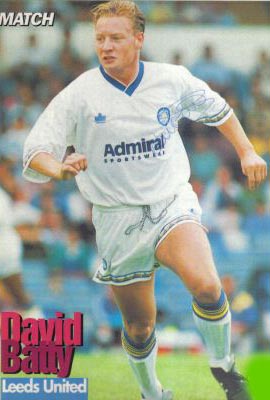 <![endif]>
Tony Dorigo won the "Man of the Match" award, but Gordon Strachan went close             David Batty was strong in midfield
<![if !vml]>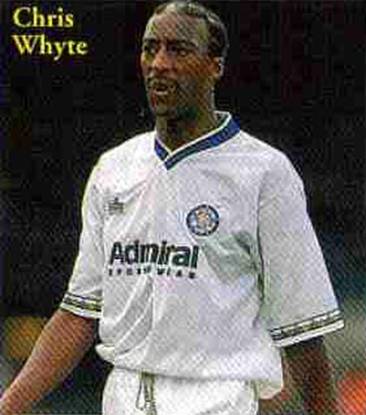 <![endif]>      <![if !vml]>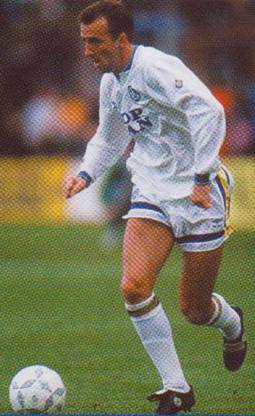 <![endif]>       <![if !vml]>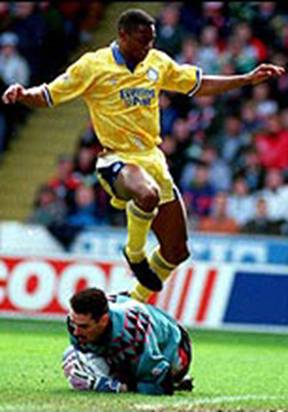 <![endif]>
Chris Whyte headed on for the second goal                          Gary McAllister had a hand in the third     Chris Fairclough man-marked Tony Daley
<![if !vml]>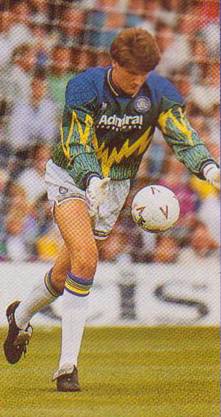 <![endif]>  <![if !vml]>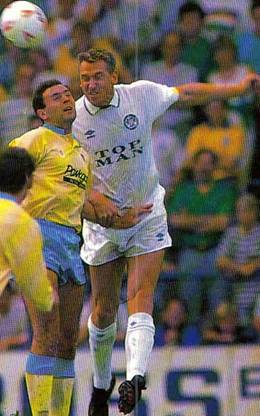 <![endif]>  <![if !vml]>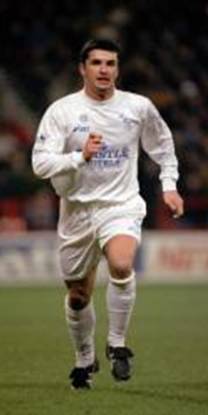 <![endif]>  <![if !vml]>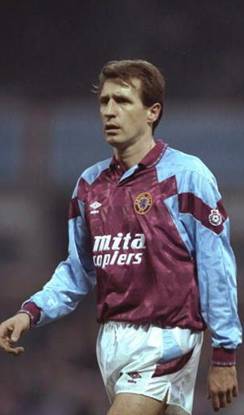 <![endif]>
John Lukic could only parry           John McClelland was strong                     Gary Speed did not play              Gordon Cowans was Villa's substitute
the ball for Villa's goal                    at the back 
<![if !vml]>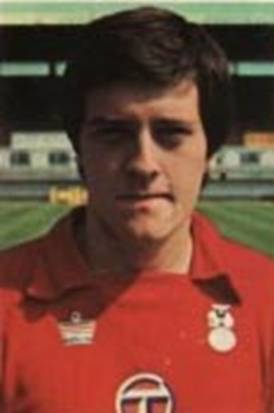 <![endif]>             <![if !vml]>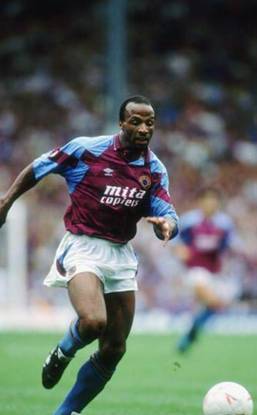 <![endif]> <![if !vml]>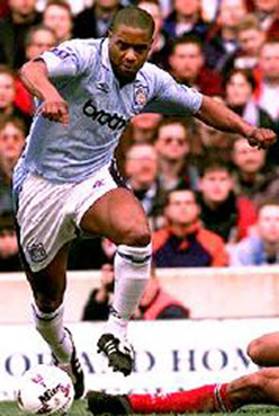 <![endif]>
Les Sealey was in the Villa goal                            Cyrille Regis and Dalian Atkinson were the Villa strikers with Dwight Yorke
<![if !vml]>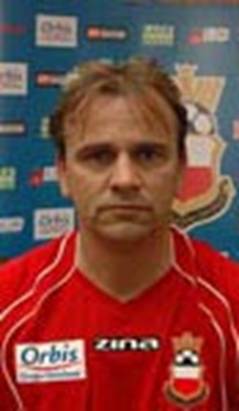 <![endif]> <![if !vml]>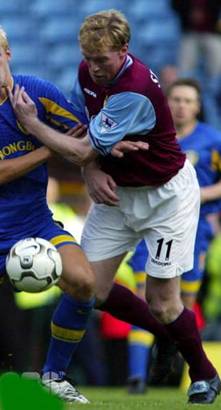 <![endif]>    <![if !vml]>
<![endif]> <![if !vml]>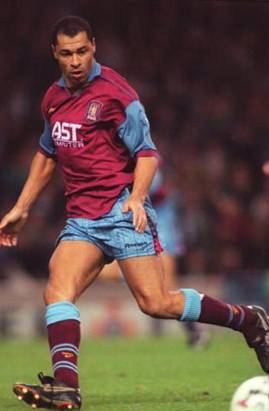 <![endif]>
Dariusz Kubicki and Steve Staunton were the Full Backs                           Shaun Teale and Paul McGrath were in Central Defence
<![if !vml]>
<![endif]>   <![if !vml]>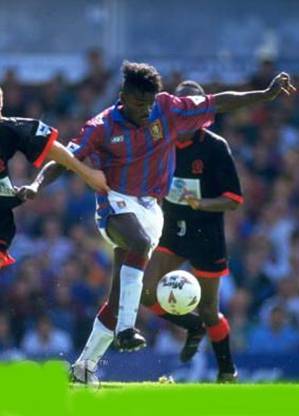 <![endif]>   <![if !vml]>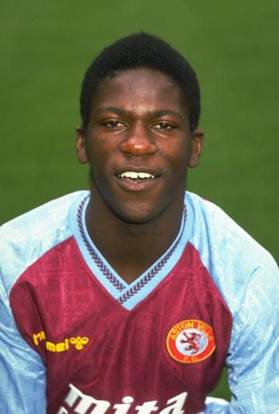 <![endif]> 
Kevin Richardson, Tony Daley and Mark Blake were in the Villa midfield