<![if !vml]>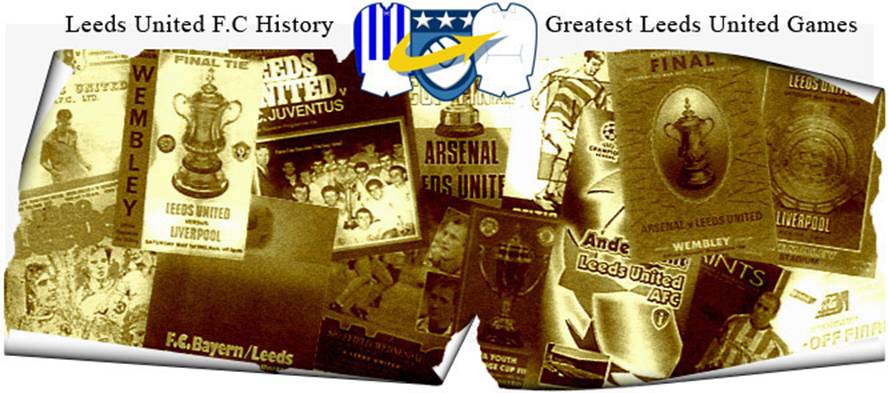 <![endif]>
Date: Tuesday, 24th October 2000.
Venue: Elland Road, Leeds.
Competition: ECL, Group H: Match 5.
Score: Leeds United 1 FC Barcelona 1.
Scorers: Leeds United: Bowyer. FC Barcelona: Rivaldo.
Attendance: 36,729.
Teams:
<![if !vml]>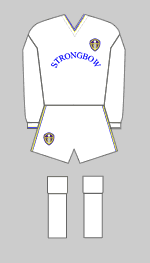 <![endif]><![if !vml]>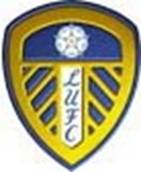 <![endif]>
Leeds United: Robinson; Kelly, Woodgate, Mills, Harte; Bakke, Dacourt (Burns), Bowyer, Matteo; Smith, Viduka. Unused Subs: McPhail, Jones, Hay, Evans, Hackworth, Robinson.                           
<![if !vml]>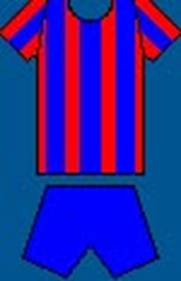 <![endif]><![if !vml]>

<![endif]>
FC Barcelona: Dutruel; Reiziger (Gerard), Abelardo, Puyol, Sergi; Enrique (Dani), Xavi, Cocu; Simao, Rivaldo, Alfonso. Unused Subs: F. De Boer, De La Pena, Gabri, Santamaria, Arnau.
Referee: Terje Hauge (Norway).
Despite all the absentees, Barcelona were put under severe pressure at Elland Road and Lee Bowyer gave United an early lead, and thanks to an outstanding display from Paul Robinson, ably backed up by Jonathan Woodgate, United clung to that lead until 'Barca' equalised four and a half minutes into stoppage time! A win would have meant that United were certain qualifiers for the next round, but they still had to go to the San Siro knowing a draw would see them through.
Like tightrope-walkers completing a perilous journey, Leeds United's thrill-a-minute stars were just one small step from a glorious feat, when to a chorus of anguished cries they slipped. Their safety net was the UEFA Cup but they could try to continue their high-wire act the following month in Italy knowing that a point at the San Siro would see them through, but they had been so close to qualifying with a game to spare. After the luxury of a five minute lead they were denied by Rivaldo at the death as he scuppered the Gutsy and determined United. The balance of what had been an evenly contested match became more leaning towards Barcelona the longer the game progressed until at the end they virtually laid siege to the Leeds goal. Even though some heavy artillery was thrown their way, the Leeds back four stood tall and firm and an excellent goalkeeper, whose series of fine saves defied logic, just would not relent. Then to the astonishment of everyone in the ground it was deemed that the stoppage time would be four minutes when two would have been more appropriate and Barca lifted themselves for one mighty last effort. It succeeded and gave them an ECL lifeline and there were shouts of "cheat….cheat" and an unseemly end-of-match melee.
United were happy to welcome back Ian Harte, Olivier Dacourt, Danny Mills and Eirik Bakke while Alan Smith was declared fit after a late test. The stakes for Barcalona could not have been higher as defeat would have meant elimination from the competition. Their strength in depth was illustrated by their bench which included Frank De Boer, Gerard, Dani, De La Pena and Santamaria, while Leeds could look to the likes of Danny Milosevic, Jacob Burns, Stephen McPhail, Matthew Jones, Danny Hay, Gareth Evans and Tony Hackworth. In the very first minute Ian Harte was presented with an ideal free-kick opportunity and when his shot ricocheted off the wall Alan Smith sent over a testing cross that Richard Dutruel did well to hang on to. Barcelona countered with Rivaldo dancing through only for Ian Harte to make an important block. In the very next attack after only five minutes play, Lee Bowyer sent the crowd into raptures with a direct free-kick into the far top corner from way out on the left after Fernandez Abelardo had unfairly impeded Mark Viduka.
Rivaldo shot tamely wide and then Lee Bowyer broke menacing but could not find support. Bowyer was prominent again after ten minutes, nudging on an Ian Harte pass to Alan Smith, who brought a fingertip save from the keeper. Luis Enrique turned defence into attack with a fine run but once again Ian Harte was on hand to break up the move. Midway through the half Paul Robinson was Leeds' hero flinging himself to his left to keep out Rivaldo's header from Xavi's free-kick. Olivier Dacourt found himself in the referee's notebook and told to calm down after he clattered a Barcelona player. Gary Kelly brought down Alfonso to the right of the box but Lee Bowyer blocked the free-kick at the expense of a corner. Olivier Dacourt relieved the Barcelona pressure by venturing forward and unleashing a shot which grazed the crossbar and then Lee Bowyer was denied by Richard Dutruel's legs after Mark Viduka had shown some fancy footwork to fashion an opportunity for him. Then three minutes before the break the big Aussie rose well to a Lee Bowyer corner but was fractionally wide and in first half injury time Paul Robinson confirmed his arrival in the top ranks with another blinding save from Rivaldo's thirty yard free-kick, which was heading for the bottom corner.
Mark Viduka's immense strength won a corner on the right and Jonathan Woodgate was only a whisker away from making contact with Lee Bowyer's corner. Then when Alfonso got in a header from Luis Enrique's cross Paul Robinson once again excelled with a flying save. When Jonathan Woodgate felled Alfonso there was potential trouble but Rivaldo should have known what to expect with his free-kick. Paul Robinson in irrepressible form simply palmed it away. After seventy-five minutes Alfonso finally got the ball in the Leeds net but Rivaldo, who had got the faintest touch to his shot, was adjudged offside. With only seconds left Philip Cocu crossed, substitute Gerard's header hit a post and there was Rivaldo to net the rebound.
<![if !vml]>
<![endif]> <![if !vml]>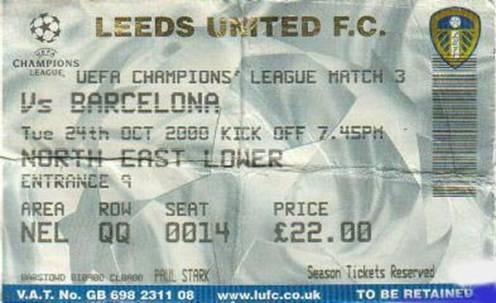 <![endif]>
Match Action:
<![if !vml]>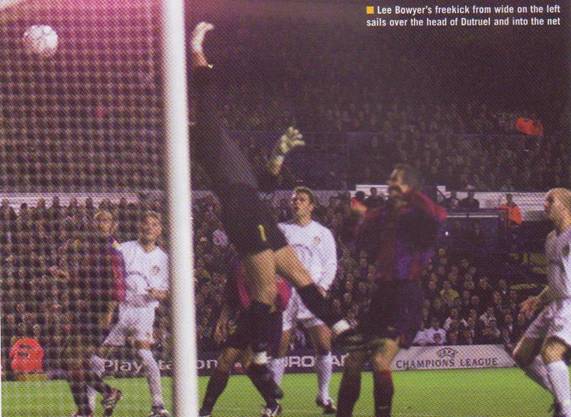 <![endif]> <![if !vml]>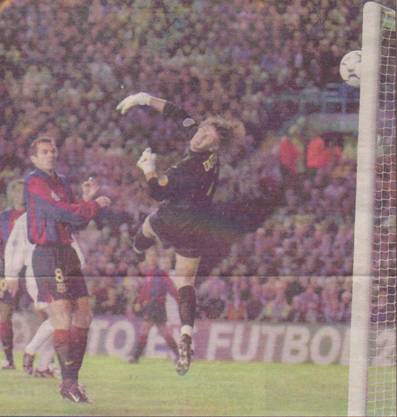 <![endif]>
<![if !vml]>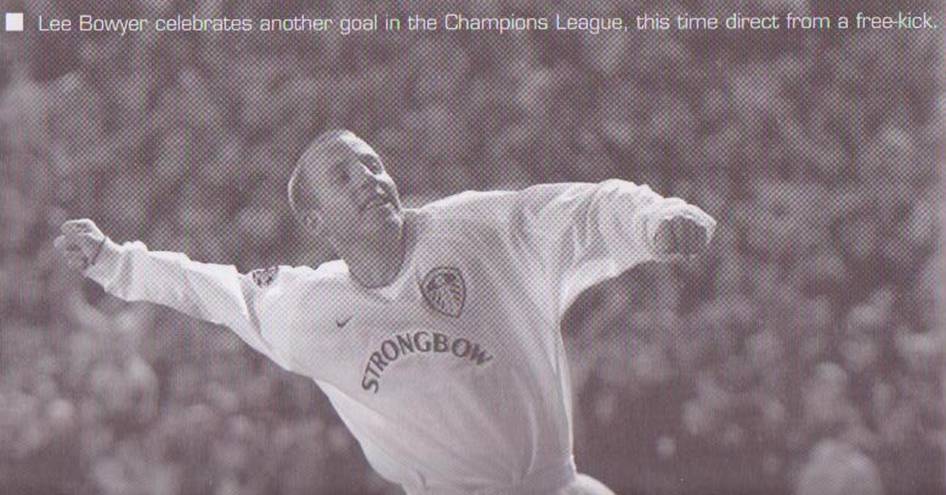 <![endif]>
Lee Bowyer celebrates his goal
<![if !vml]>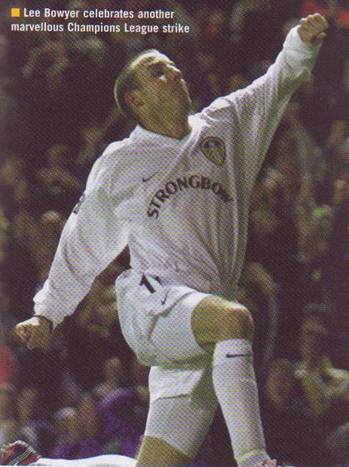 <![endif]> <![if !vml]>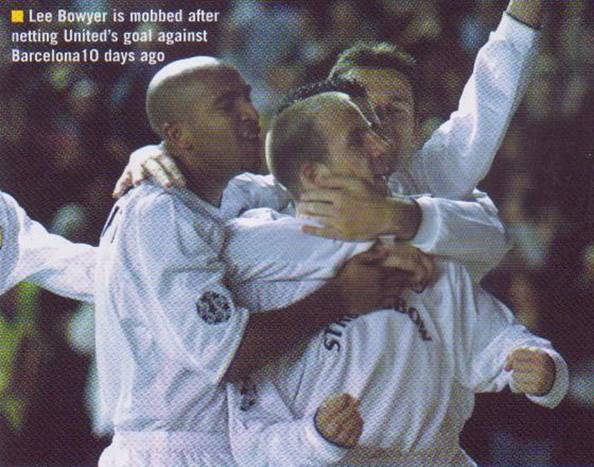 <![endif]> 
<![if !vml]>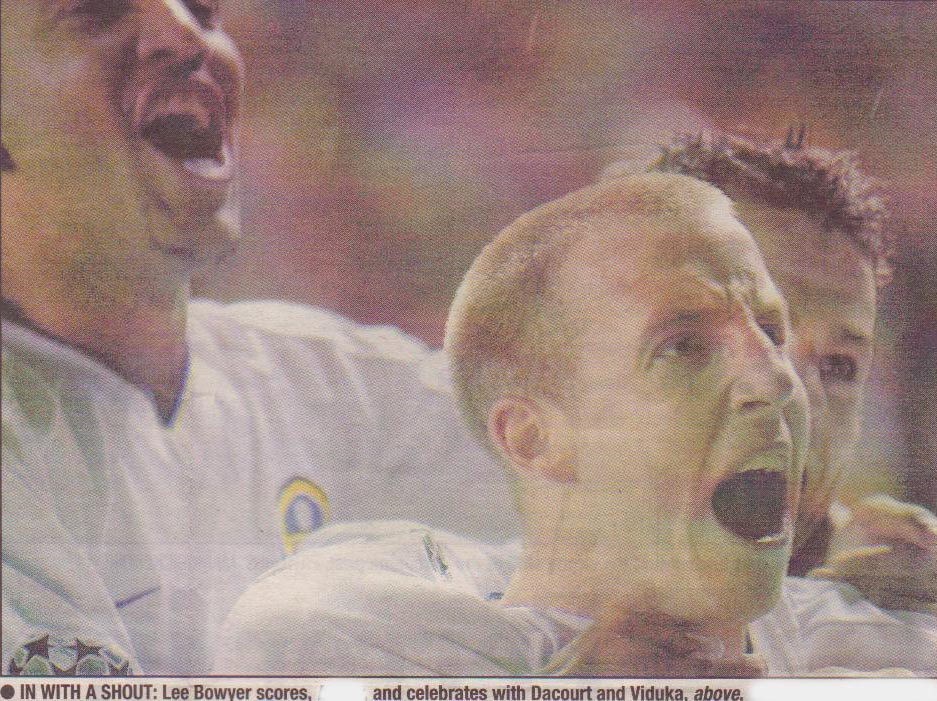 <![endif]>
<![if !vml]>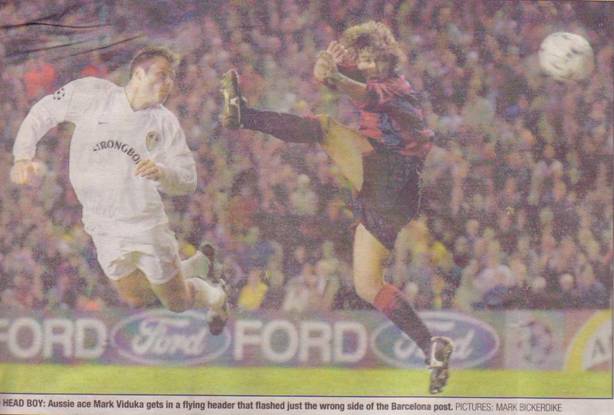 <![endif]>       <![if !vml]>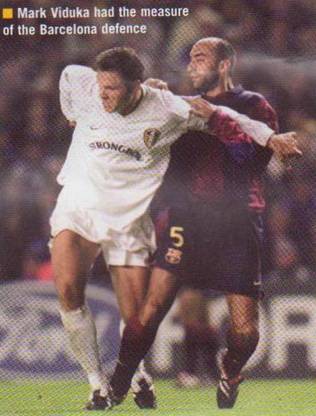 <![endif]>
<![if !vml]>
<![endif]>  <![if !vml]>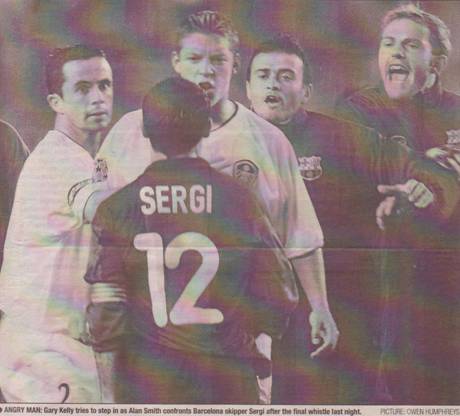 <![endif]>
<![if !vml]>
<![endif]>  <![if !vml]>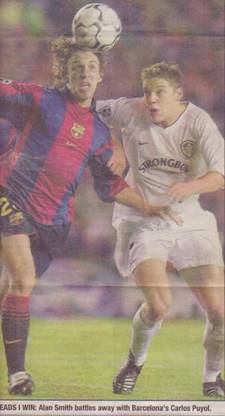 <![endif]> <![if !vml]>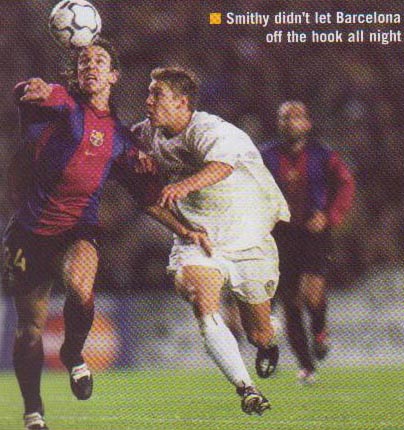 <![endif]>
Alan Smith beats Michael Reiziger
<![if !vml]>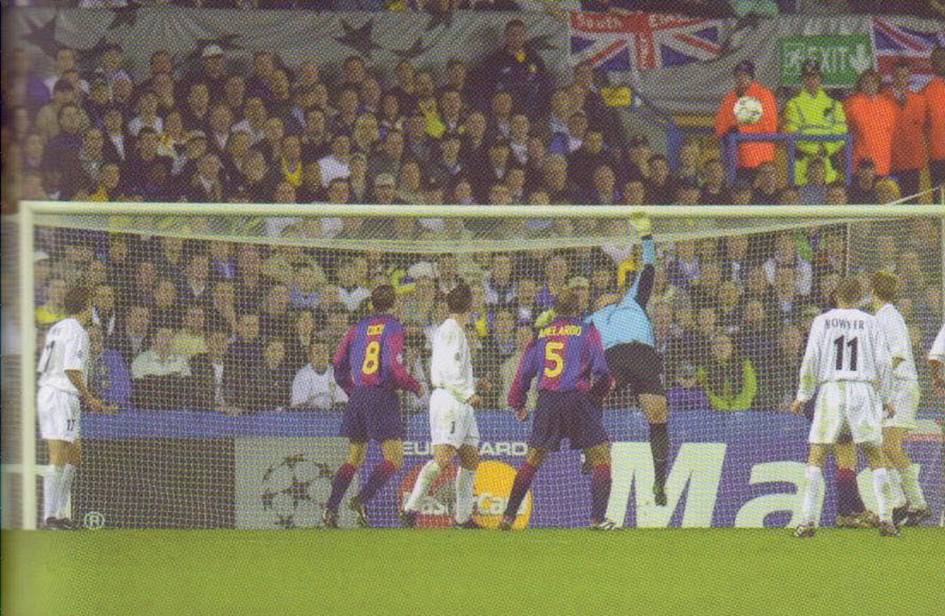 <![endif]>
Paul Robinson pulls off a fine save
<![if !vml]>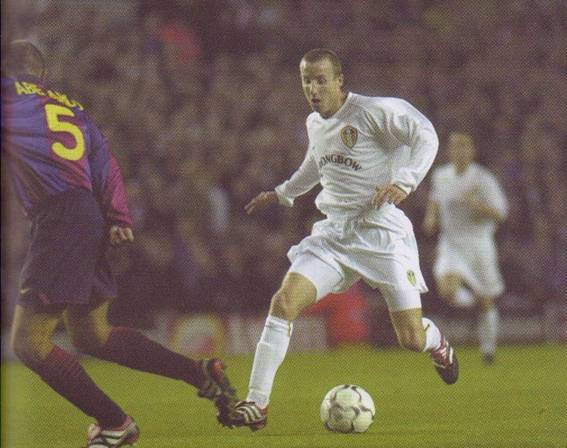 <![endif]> <![if !vml]>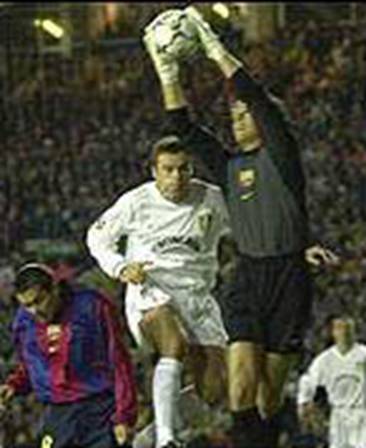 <![endif]>
Lee Bowyer takes on Abelardo                                                                                            Mark Viduka challenges Richard Dutruel
<![if !vml]>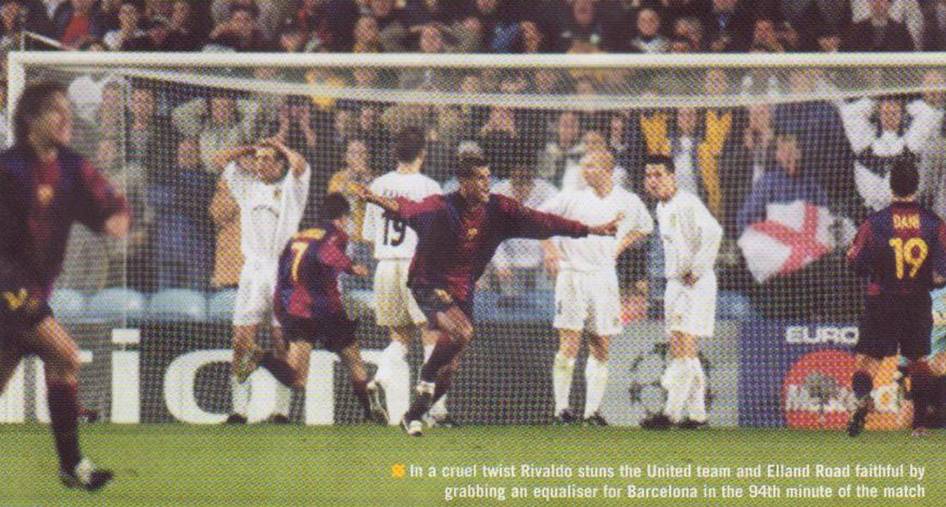 <![endif]>
<![if !vml]>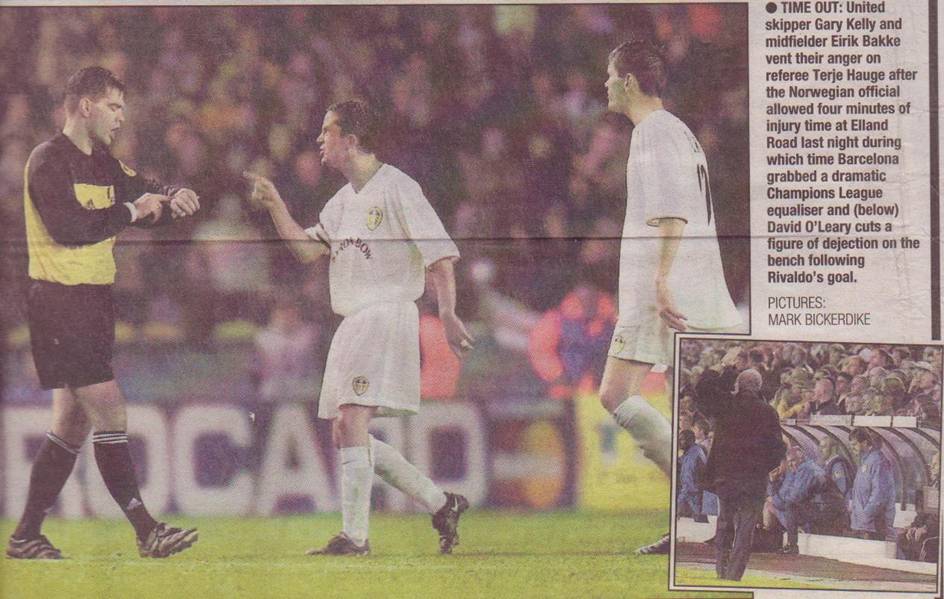 <![endif]>
Players:
<![if !vml]>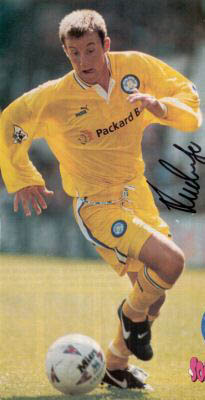 <![endif]> <![if !vml]>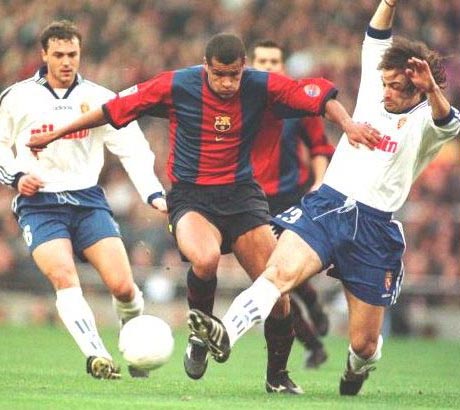 <![endif]>   <![if !vml]>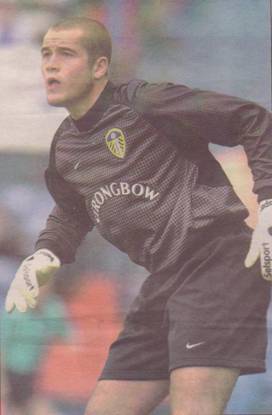 <![endif]> 
Lee Bowyer scored for Leeds      Rivaldo got a very late equalizer for Barcelona                                          Paul Robinson excelled in goal for Leeds
<![if !vml]>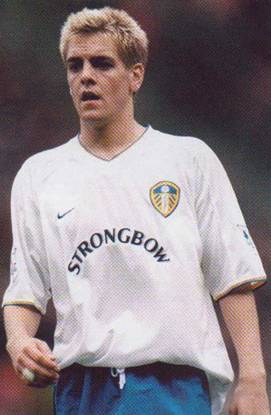 <![endif]>      <![if !vml]>
<![endif]> <![if !vml]>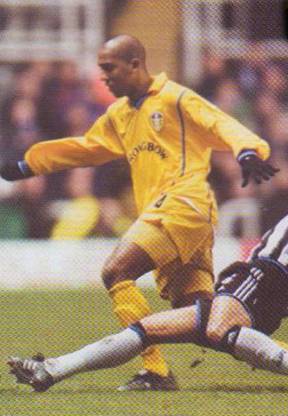 <![endif]> <![if !vml]>
<![endif]>
Jonathan Woodgate starred for Leeds                            Ian Harte, Olivier Dacourt and Danny Mills returned for Leeds
<![if !vml]>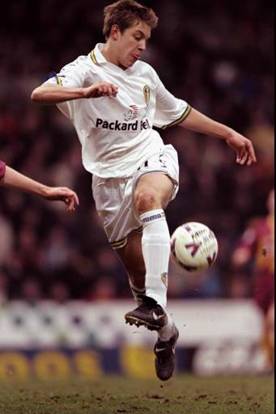 <![endif]>      <![if !vml]>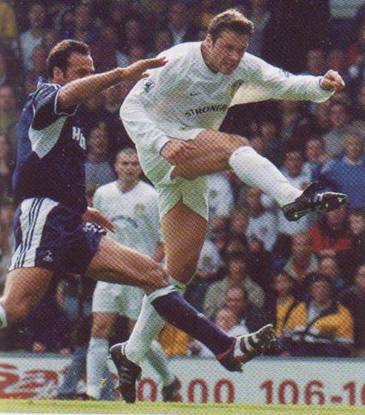 <![endif]>                    <![if !vml]>

<![endif]>
Alan Smith passed a late fitness test                       Mark Viduka used his strength                                                   Danny Milosevic,
<![if !vml]>
<![endif]>  <![if !vml]>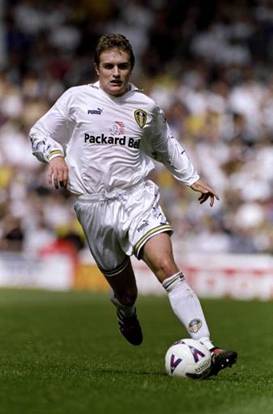 <![endif]>  <![if !vml]>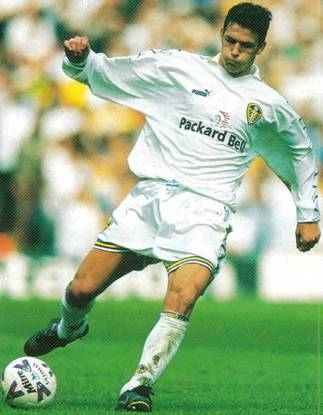 <![endif]>
Jacob Burns, Stephen McPhail, Matthew Jones,
<![if !vml]>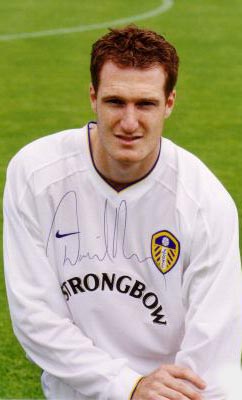 <![endif]>   <![if !vml]>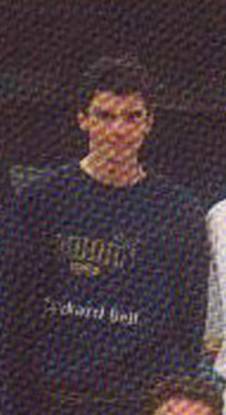 <![endif]>   <![if !vml]>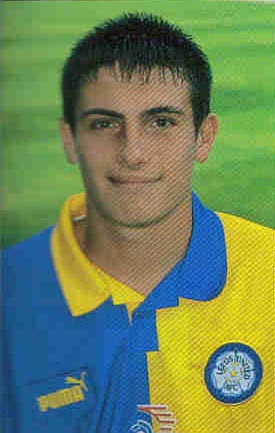 <![endif]>
  Danny Hay, Gareth Evans and Tony Hackworth were on the Leeds bench and the lack of depth in the United team was very apparent
<![if !vml]>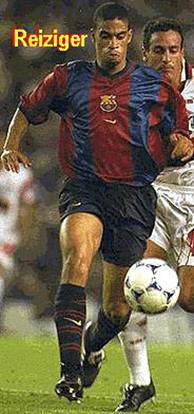 <![endif]> <![if !vml]>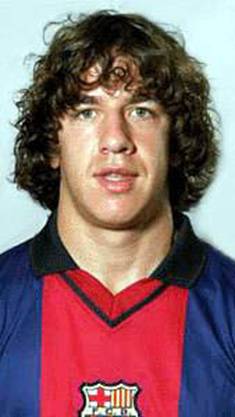 <![endif]> <![if !vml]>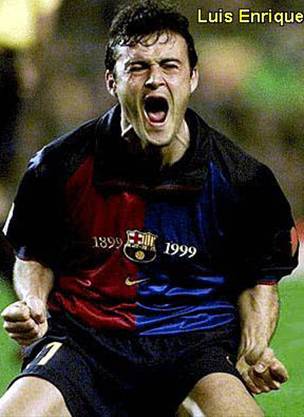 <![endif]> <![if !vml]>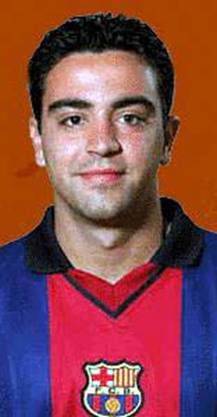 <![endif]>
Michael Reiziger, Puyol, Luis Enrique and Xavi were Barcelona changes
<![if !vml]>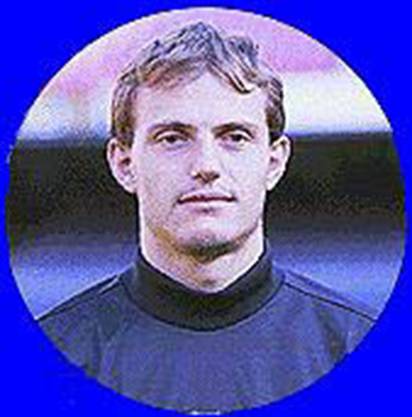 <![endif]> <![if !vml]>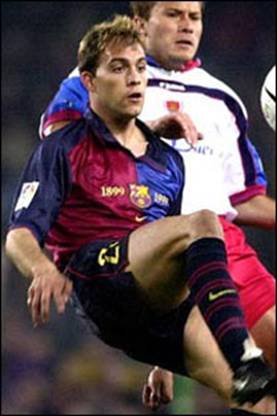 <![endif]>
Arnau and Gabri were two of the unused substitutes