<![if !vml]>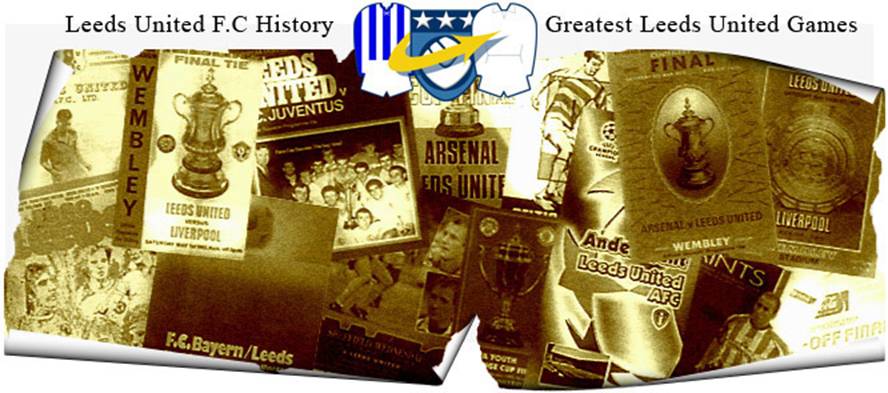 <![endif]>
Date: Sunday, 24th October 1999.
Venue: Goodison Park, Liverpool.
Competition: English Premier League.
Score: Everton 4 Leeds United 4
Scorers: Everton: Campbell (2), Hutchison, Weir. Leeds United: Bridges (2) Kewell, Woodgate.
Attendance: 37,355.
Teams:
<![if !vml]>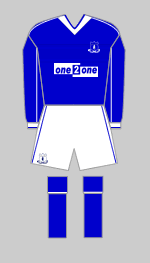 <![endif]><![if !vml]>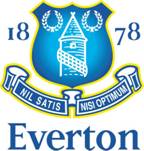 <![endif]>
Everton: Gerrard; Weir, Gough, Watson, Ball (Johnson); Collins, Unsworth, Gemmell (Pembridge), Barmby; Campbell, Hutchison. Unused Subs: Cadamarteri, Ward, Simonsen.
<![if !vml]>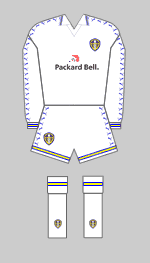 <![endif]><![if !vml]>
<![endif]>
Leeds United: Martyn; Kelly, Radebe, Woodgate, Harte; McPhail, Batty, Bowyer, Kewell; Bridges, Smith (Huckerby). Unused Subs: Hopkin, Haaland, Mills, Robinson.
Referee: Mr D. Gallagher (Oxford).
The plaudits had poured into Elland Road in recognition of Leeds Unitedís tenĖmatch record-breaking League and Cup run of victories as David OíLearyís talented young upstarts made people sit up in admiration and take notice of them. Having demolished Locomotiv Moscow 4-1 in the home leg of their UEFA Cup Second Round tie to smash their win sequence record, United were on the crest of a wave and had goals on their mind when they made the journey over the Pennines to Merseyside in late October 1999. Waiting for them were Everton who had made an indifferent start to their season, despite having beaten near neighbours and arch-rivals Liverpool 1-0 at Anfield before drawing 1-1 at home to Coventry City and the losing 4-1 at second-placed Arsenal. Leeds were sitting proudly on top of the league ladder while Everton were in midtable already eight points behind them after eleven games.
Unitedís quest for goals continued and they hit four past the Everton defence to share the points in an eight goal thriller, that had the 37,000 crowd on the edge of their seats. Entertainment was the name of the game, though goalkeepers Paul Gerrard and Nigel Martyn didnít quite see it that way. Picking the ball out of the back of the net is not a keeperís favourite pastime. For Gerrard it was the second game in succession that four goals had gone past him, but he had emerged with credit from the encounter with the Gunners making some great saves under relentless pressure. In this game where the emphasis was on attack it was a disappointment that Unitedís winning streak came to a halt in such fashion as they had been defending well up to that point and that had been the foundation of that winning run.
Everton had started strongly with John Collins shooting inches wide after good work by Kevin Campbell and David Unsworth. They surged into the lead in the fifth minute with a goal from Kevin Campbell, who gave Nigel Martyn no chance to end a John Collins inspired move by taking the Scotís through ball into his stride and lobbing it into the far top corner from the edge of the area. It was not the kind of start United were used to but United showed their powers of recovery when in the next minute Michael Bridges turned Harry Kewellís nicely weighted pass into the net only to be ruled offside. Then Lee Bowyer just failed to get enough power into his header from a Harry Kewell cross and Paul Gerrard saved without too much difficulty but Jonathan Woodgate was desperately unlucky to see his header from an Ian Harte cross scrambled off the line by John Collins with the keeper beaten.† After those near misses United hit back to level matters in the fourteenth minute. A scintillating burst by Harry Kewell took him to the by-line and his cross was hammered home at the far post by Michael Bridges for his eighth goal of the season.
The goal inspired Leeds and they nearly went ahead four minutes later when Michael Bridges cleverly stepped over the ball to leave Stephen McPhail with a shooting chance, but David Weir just managed to take the ball off his toes. An Ian Harte corner was volleyed in by Jonathan Woodgate only for Nick Barmby to hook it off the line, but a fine piece of artistry by Don Hutchison swung the game Evertonís way in the twenty-eighth minute, his inch-perfect chip found Kevin Campbell bursting through a static defence and his finish was clinical.
If that goal was something to set the pulses racing then what happened seven minutes later was in the realms of the unbelievable. Lucas Radebe won a challenge in midfield and tapped the ball to Harry Kewell, wide on the left. His only option seemed to be to run deep into Everton territory but the extremely talented Australian had other ideas. From the far left touchline, his lob took Paul Gerrard completely by surprise and it nestled neatly in the net for a sublime goal.
The ding-dong battle took another twist just eight minutes before half time as Don Hutchison took advantage of hesitancy in the United defence to toe-poked into the net from close range and Unitedís resolve and resilience were being tested to the limit. Then twice in a minute after the break Everton almost stole further ahead, Don Hutchison forcing Nigel Martyn to a fingertip save to concede a corner and then he failed by inches to turn David Unsworthís cross into the net. At the other end Lee Bowyer snatched at an half-chance from Stephen McPhailís cross but the ball flew over the bar. Then it seemed that Kevin Campbell must get his hat-trick, but he stubbed his shot and Nigel Martyn gathered without difficulty.
There were shouts from the Everton camp for a penalty as Lucas Radebe tackled Don Hutchison on the edge of the box, but the referee was unmoved. It seemed like Unitedís goal was leading a charmed life, but next it was Paul Gerrardís turn to be grateful when a mazy run from Harry Kewell ended with a strong left-foot shot which skidded narrowly wide.
Darren Huckerby was sent on to replace Alan Smith in the sixty-eighth minute and it paid immediate dividends when he teed up the ball for Michael Bridges on the edge of the area for the striker to lob spectacularly into the far corner for a fine equalizer. Incredibly, four minutes later United were ahead when Jonathan Woodgate got highest to Ian Harteís corner and his header cannoned in off the underside of the cross-bar.
Now that they had clawed their way back so frequently it might have been so easy to let it get away from them and United tried desperately to play out time, but a free-kick awarded on the left for a foul by Jonathan Woodgate in the first few seconds of injury time saw it delivered by David Unsworth and David Weir bravely dived in to score with the final act of a memorable afternoon.
<![if !vml]>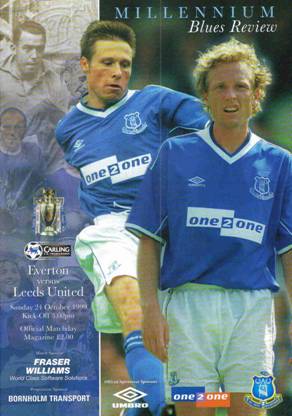 <![endif]>
Match Action:
<![if !vml]>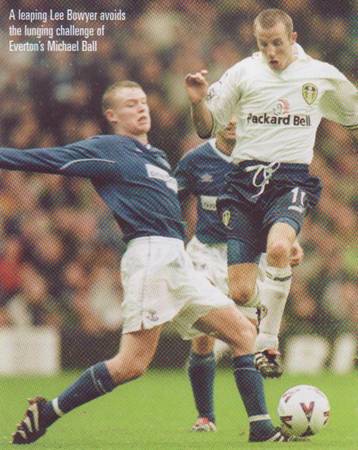 <![endif]>†<![if !vml]>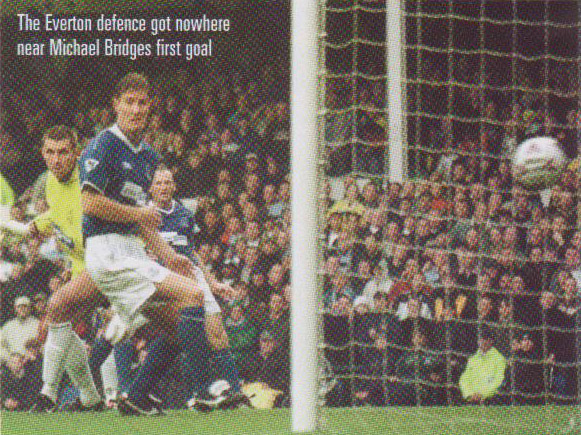 <![endif]>
<![if !vml]>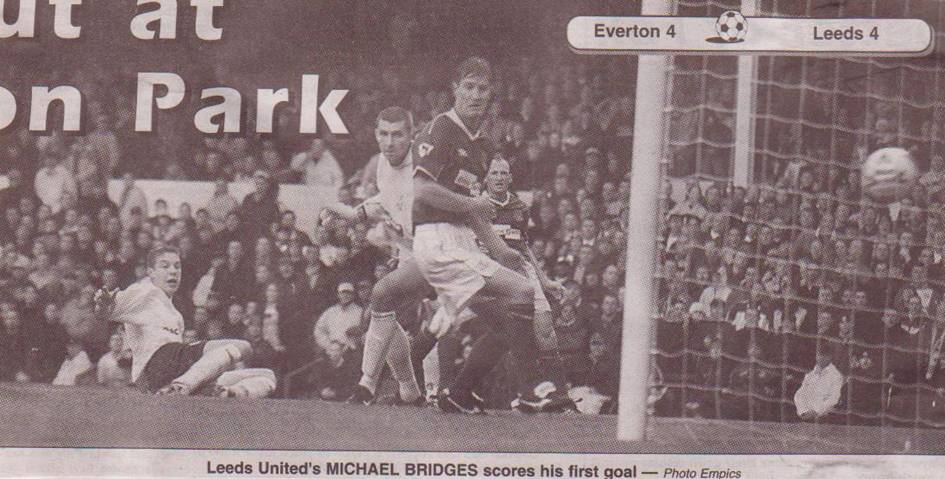 <![endif]>
<![if !vml]>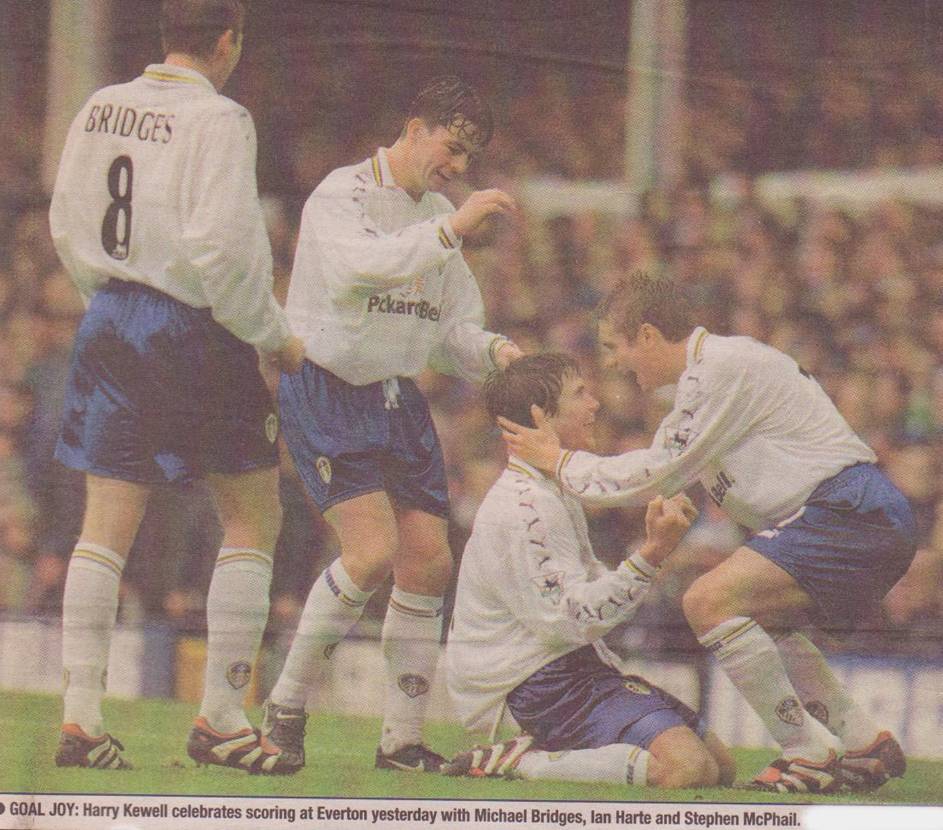 <![endif]>†
<![if !vml]>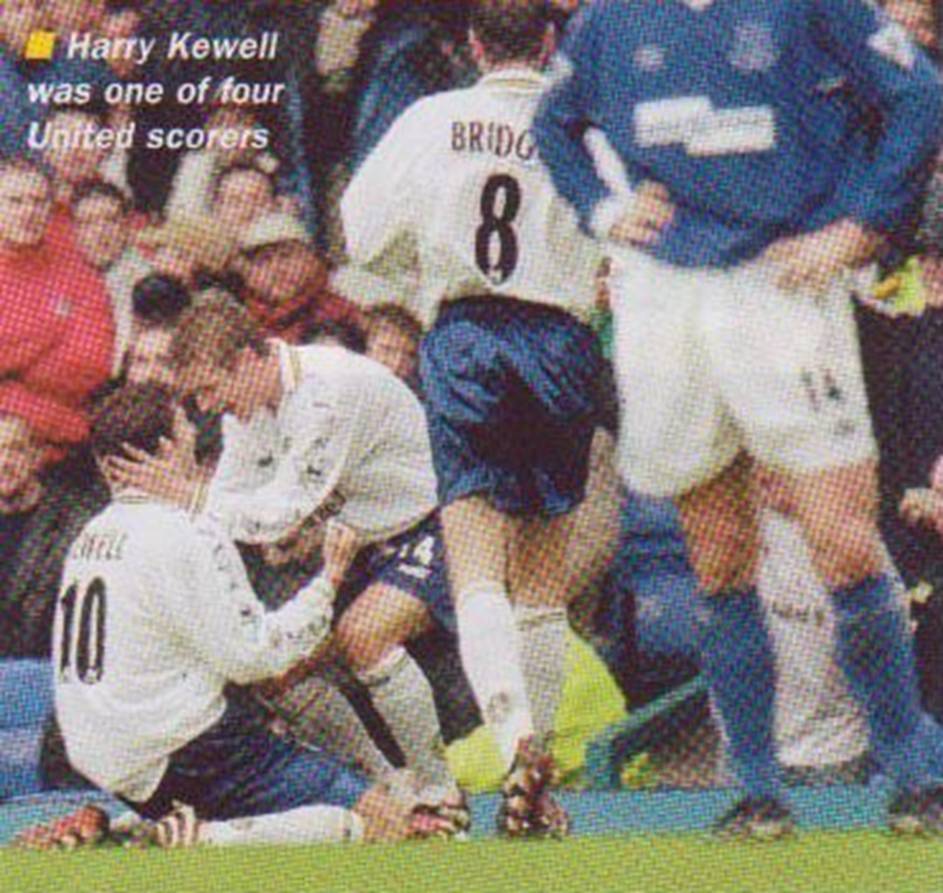 <![endif]>
<![if !vml]>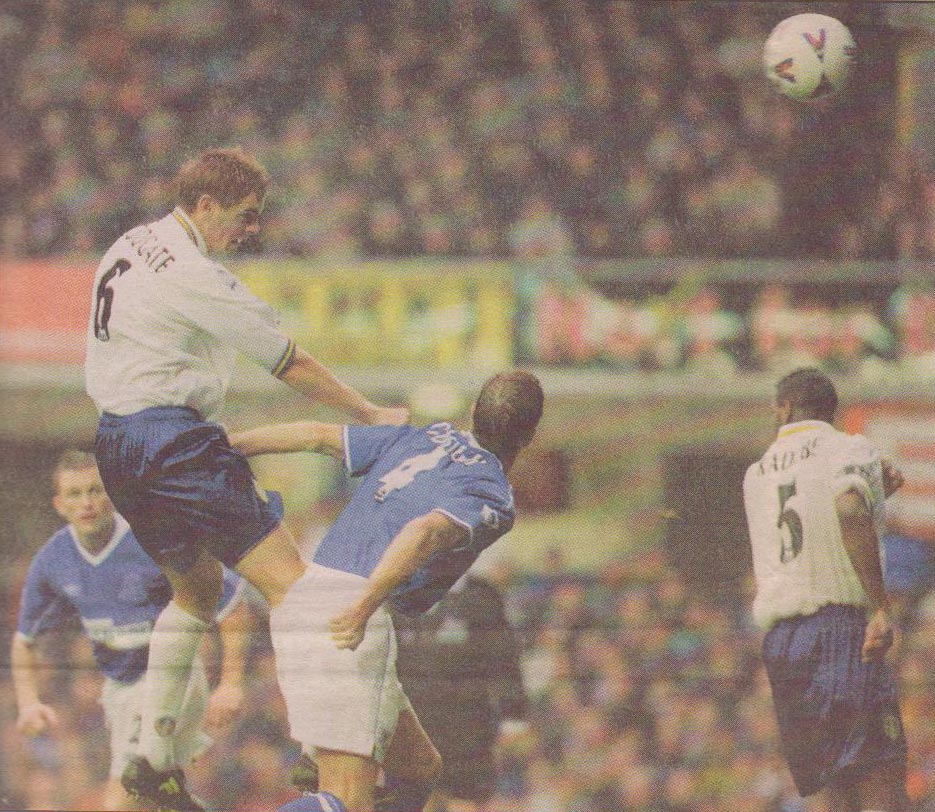 <![endif]>
Jonathan Woodgate heads Unitedís fourth goal
<![if !vml]>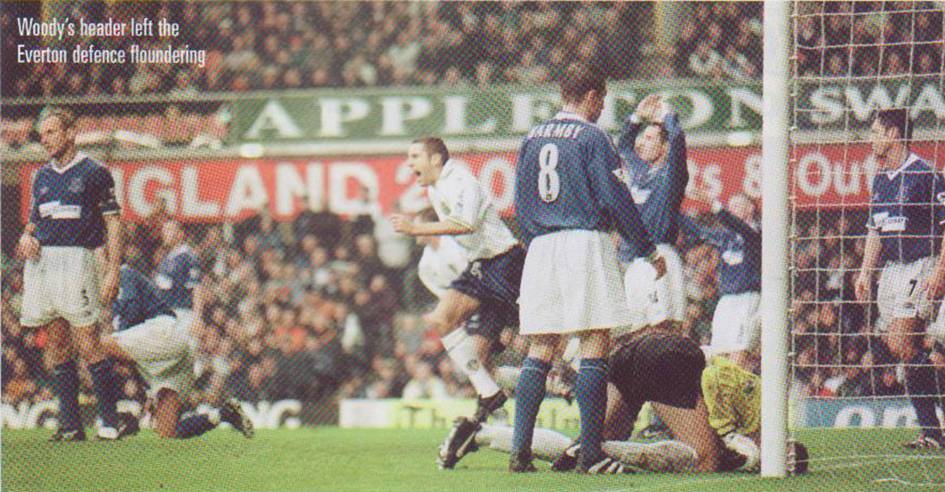 <![endif]>
<![if !vml]>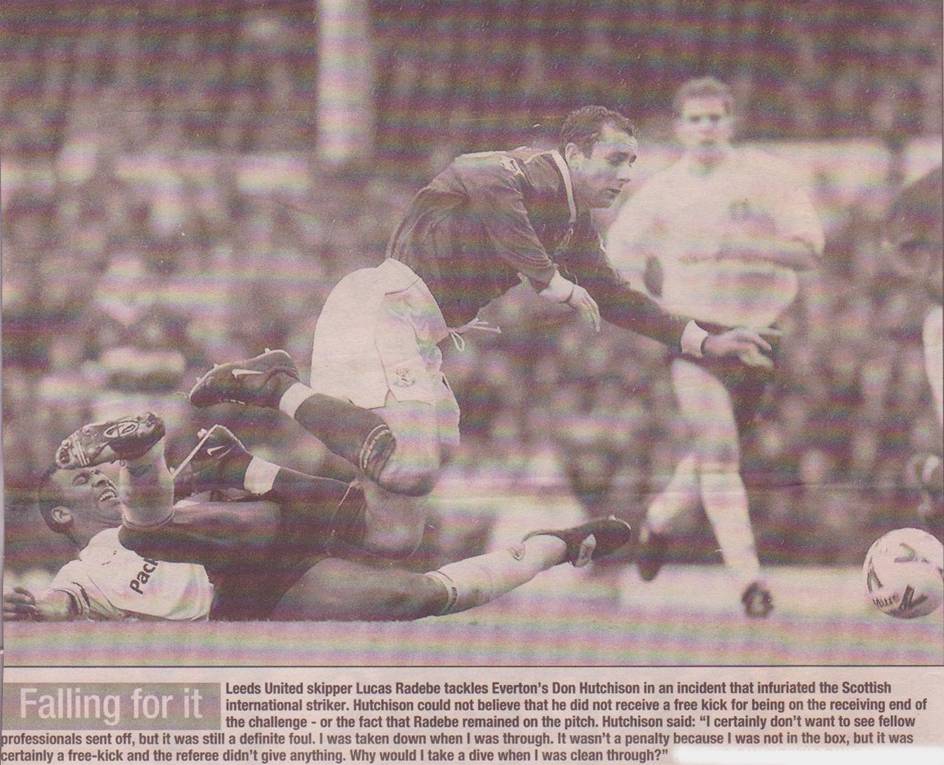 <![endif]>
<![if !vml]>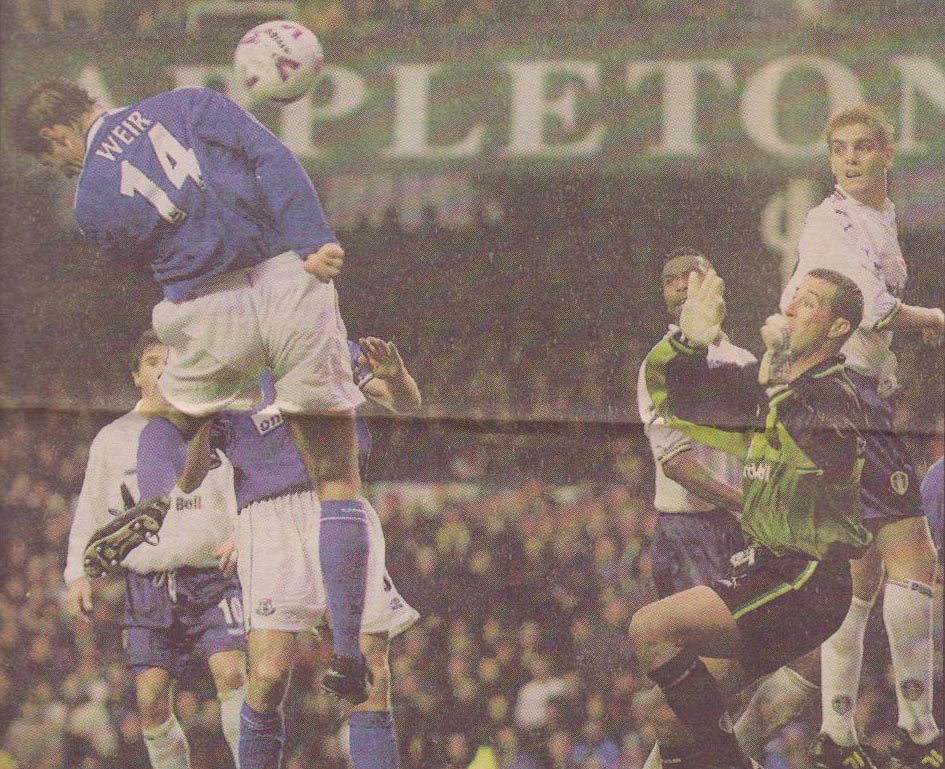 <![endif]>†
David Weir heads Evertonís fourth and final goal
<![if !vml]>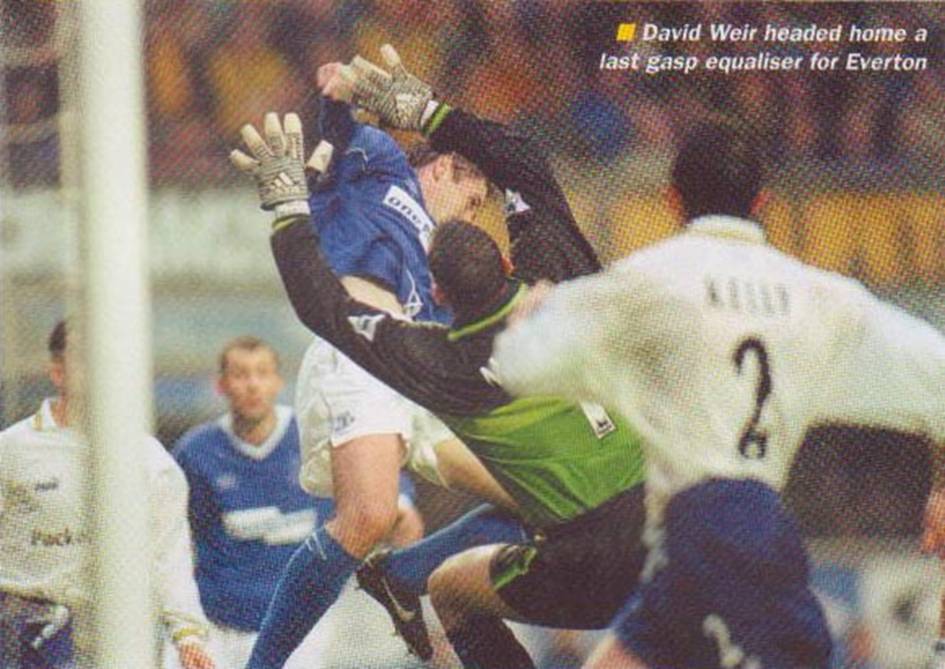 <![endif]>†
Players:
<![if !vml]>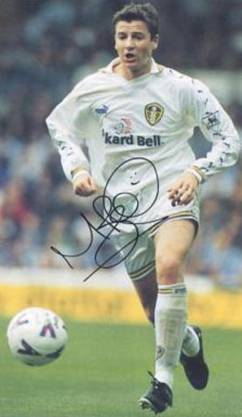 <![endif]>†<![if !vml]>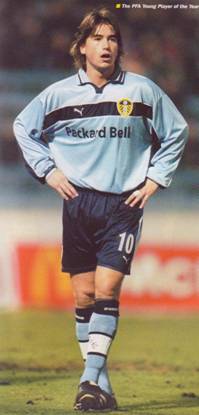 <![endif]>†<![if !vml]>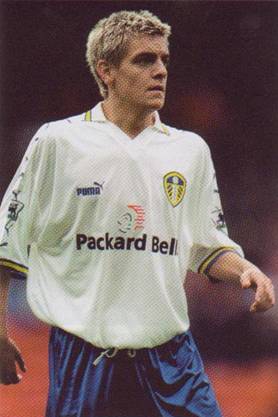 <![endif]>††††† <![if !vml]>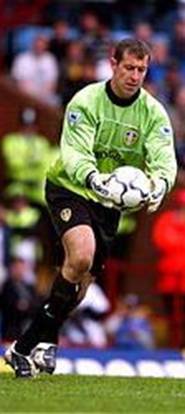 <![endif]>
Michael Bridges (2), Harry Kewell and Jonathan Woodgate scored for Leeds††† ††††††††††††††††††††††††††††††††††††††††††††††††††Nigel Martyn made a fingertip save
†††††††††††††††††††††††††††††††††††††††††††††††††††††††††††††††††††††††††††††††††††††††††††††††††††††††††††††††††††††††††††††††††††††††††††††††††††††††††††††††††††††
<![if !vml]>
<![endif]>†<![if !vml]>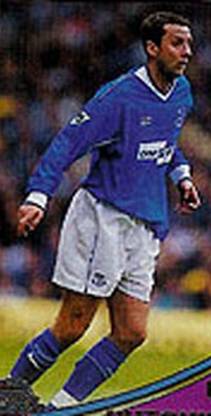 <![endif]>†<![if !vml]>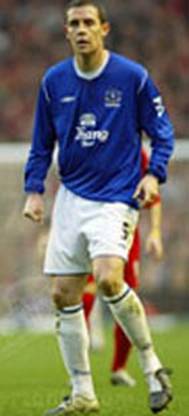 <![endif]>††† <![if !vml]>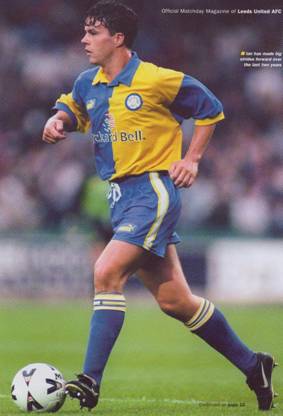 <![endif]>
Kevin Campbell (2) Don Hutchison and David Weir were the Everton goalscorers†† ††††††††††††††††††††††††††††††††††††Ian Harteís crosses caused Everton trouble
<![if !vml]>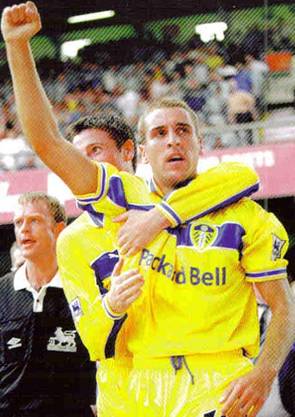 <![endif]>†<![if !vml]>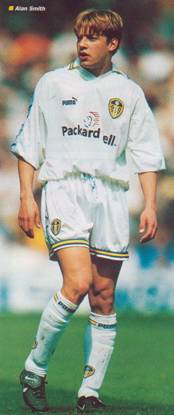 <![endif]>†††††† <![if !vml]>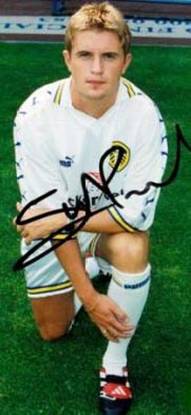 <![endif]>†<![if !vml]>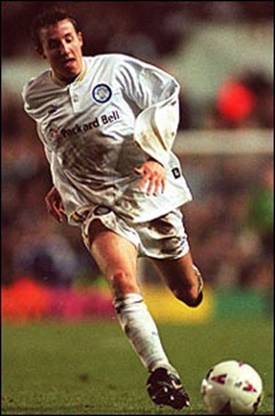 <![endif]>
Darren Huckerby replaced Alan Smith and quickly set up a goal†††††††††††††† ††††††Stephen McPhail gave Lee Bowyer a half-chance
<![if !vml]>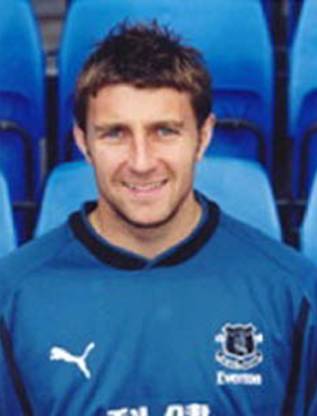 <![endif]>†† <![if !vml]>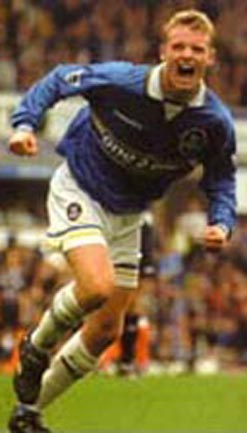 <![endif]>††††<![if !vml]>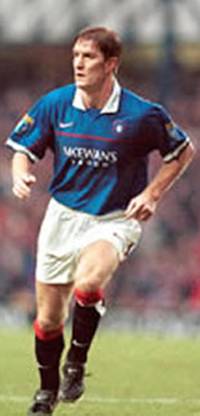 <![endif]>†<![if !vml]>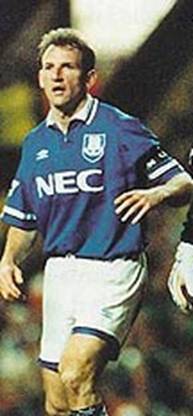 <![endif]>
Paul Gerrard was in goal††††††††††††††† ††††††Michael Ball partnered David Weir at full-back †††Richard Gough and Dave Watson were the centre-backs
††††††††††††††††††††††††††††††††††††††††††††††††† †††††††
<![if !vml]>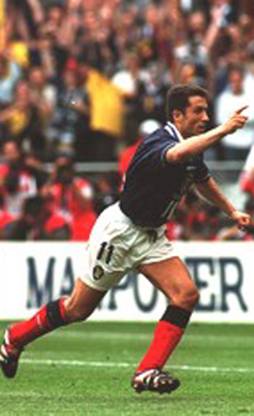 <![endif]>†<![if !vml]>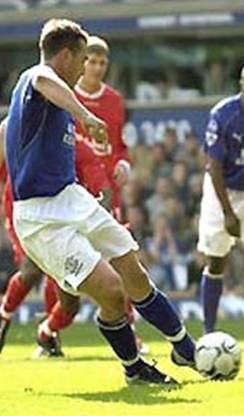 <![endif]>†<![if !vml]>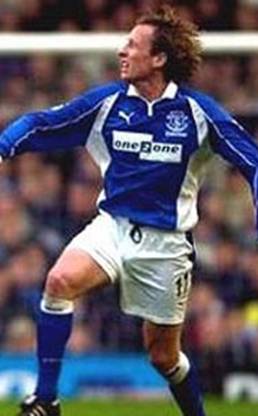 <![endif]>†<![if !vml]>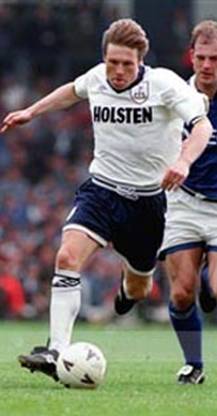 <![endif]>
John Collins, David Unsworth, Scott Gemmill and Nicky Barmby were the Everton midfield with Kevin Campbell and Don Hutchinson up front
<![if !vml]>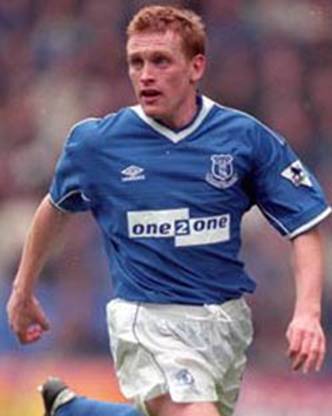 <![endif]>†<![if !vml]>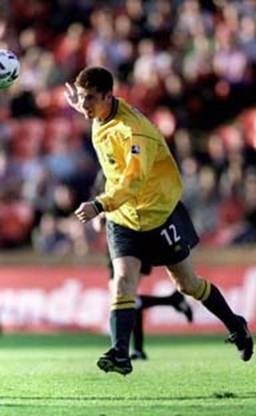 <![endif]>
Mark Pembridge and Celtic loanee Tommy Johnson were the substitutes