<![if !vml]>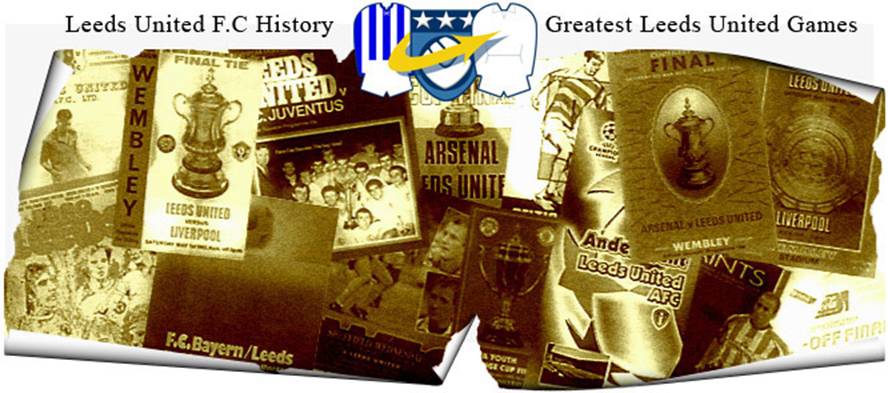 <![endif]>
Date: Saturday, 24th March 1996.
Venue: Wembley Stadium, London.
Competition: League Cup Final.
Score: Aston Villa 3 Leeds United 0
Scorers: Aston Villa: Milosevic, Taylor, Yorke. Leeds United: Nil.
Attendance: 77,056.
Teams:
<![if !vml]>
<![endif]><![if !vml]>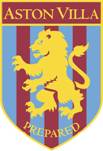 <![endif]>
Aston Villa: Bosnich; Charles, Southgate, McGrath, Ehiogu, Wright; Taylor, Draper, Townsend; Milosevic, Yorke. Unused Subs: Staunton, Johnson, Oakes.
<![if !vml]>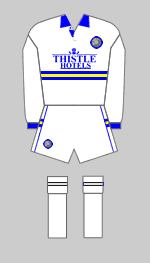 <![endif]><![if !vml]>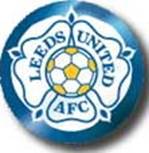 <![endif]>
Leeds United: Lukic; Kelly, Radebe (Brolin); Palmer, Pemberton, Wetherall; A. Gray, Ford (Deane), McAllister, Speed: Yeboah. Unused Sub: Worthington.
Referee: Mr R. Hart (Darlington).
After his players had gone Howard Wilkinson sat alone in the losers' dressing-room at Wembley, a disconsolate figure. Here was a man who had suffered a vicious verbal assault from Leeds United fans at the home of football. It was difficult not to feel sympathy for him. It was he that had restored the big-time to Elland Road and had led United to the Final of the Coca-Cola Cup, their first major Wembley final for twenty-three years. Sadly though, it had all turned sour for him as Aston Villa coasted to an emphatic 3-0 victory with goals from Savo Milosevic, Ian Taylor and Dwight Yorke.
It was an harrowing experience for the United boss and disenchanted fans let him have it with both barrels. They booed him long and loud as he walked around the perimeter of the pitch to the dressing room where he found little consolation. The volley of abuse he received which included chants of 'Wilko out' was something unprecedented at a Wembley final.
"Of course it hurt" he said, "It seemed very personal to me and I don't think that anybody was left in any doubt about what they wanted. I'm the one who has to take the responsibilities when we win and when we lose but the biggest disappointment of the day was a massive one, we just didn't take enough responsibility out on the field" he argued. "They say that your first time at Wembley passes very quickly, but it didn't for me. I don't think I will ever be able to look back and say I enjoyed it" he added.
Wilko explained that he had not been able to select the same side from game to game and that he had hoped the Wembley occasion would act as some sort of adhesive to gel people together. "But Villa got the important early goals, and goals turn games" he said.
Wilkinson had shocked fans with his team selection, agonising over who should be Tony Yeboah's strike partner. After dismissing the claims of Swedish international Tomas Brolin, Brian Deane and South African Phil Mesinga, he shocked most by going for the relatively untried Andy Gray. In fairness it had to be said that the eighteen-year-old son of Frankie Gray looked cool, composed and experienced beyond his years and his display earned him United's 'Man-of-the-Match' rating.
Tony Dorigo missed out with an hamstring injury and he was forced to play Gary Speed at left back, but it was the omission of Tomas Brolin that rankled with the supporters. "Why is Brolin on the bench" sang the fans as the match slipped beyond United. But Wilkinson who had already brought on Brian Deane for Mark Ford at half-time had already signalled for Tomas Brolin to replace Lucas Radebe. United's £4.5 million record signing had only twenty-five minutes to drag United out of the mire, but they were already trailing by two goals and as United pushed men forward Villa grabbed a match-clinching third goal.
The inquests into such a heavy defeat in a showpiece fixture began immediately and unrest in the United camp surfaced, with Brolin quick to say he wanted away. "If you cannot play in a big game like this one then I have to think about my future. I think I will have to try and find another team" he said. Yeboah was not a happy chappy either, and as Brolin flew back to Stockholm, he jetted out to Brazil on a promotional trip for the Football Association of Ghana. Back home United chairman Leslie Silver sought a meeting with his manager, though it was not to sack him. "If Howard comes in and says he's had enough we'll sit down and talk about it, but we want him to carry on".
Carlton Palmer also rallied to the support of his manager. "I was very disappointed at the treatment the manager received, because he does not deserve it" he insisted. "I can understand the fans' point of view but the defeat was nothing to do with the manager. It was down to a group of players, quite a few of whom did not perform on the big occasion".
It was the beginning of the end for Wilkinson, for Yeboah and for Brolin.
<![if !vml]>
<![endif]> <![if !vml]>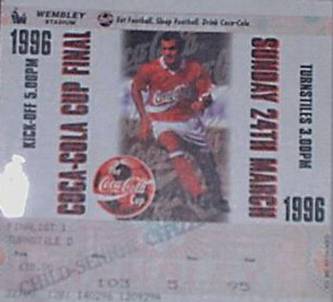 <![endif]>
Match Action:
<![if !vml]>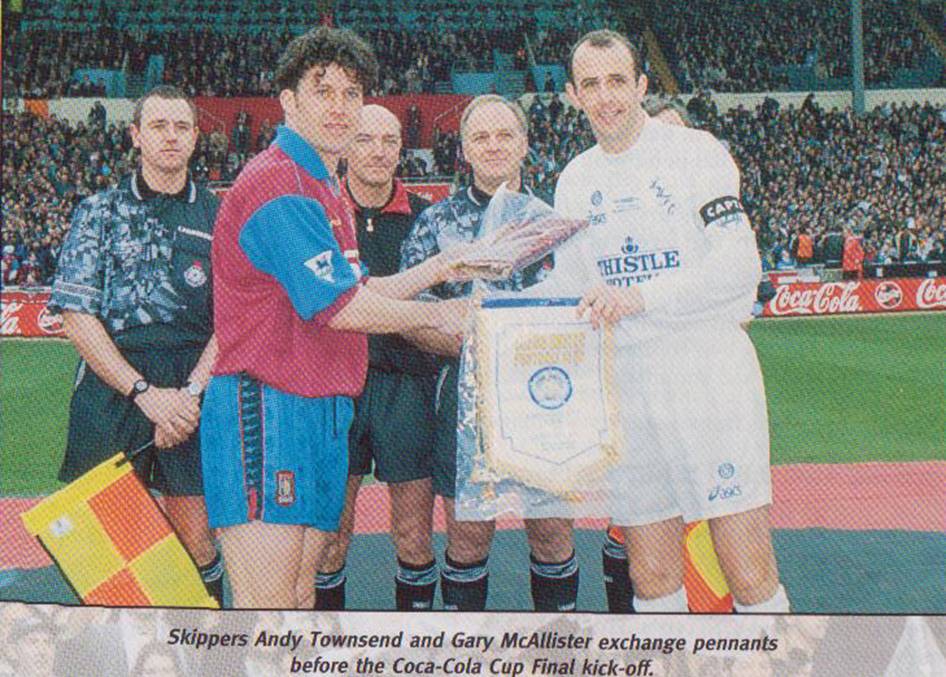 <![endif]> 
<![if !vml]>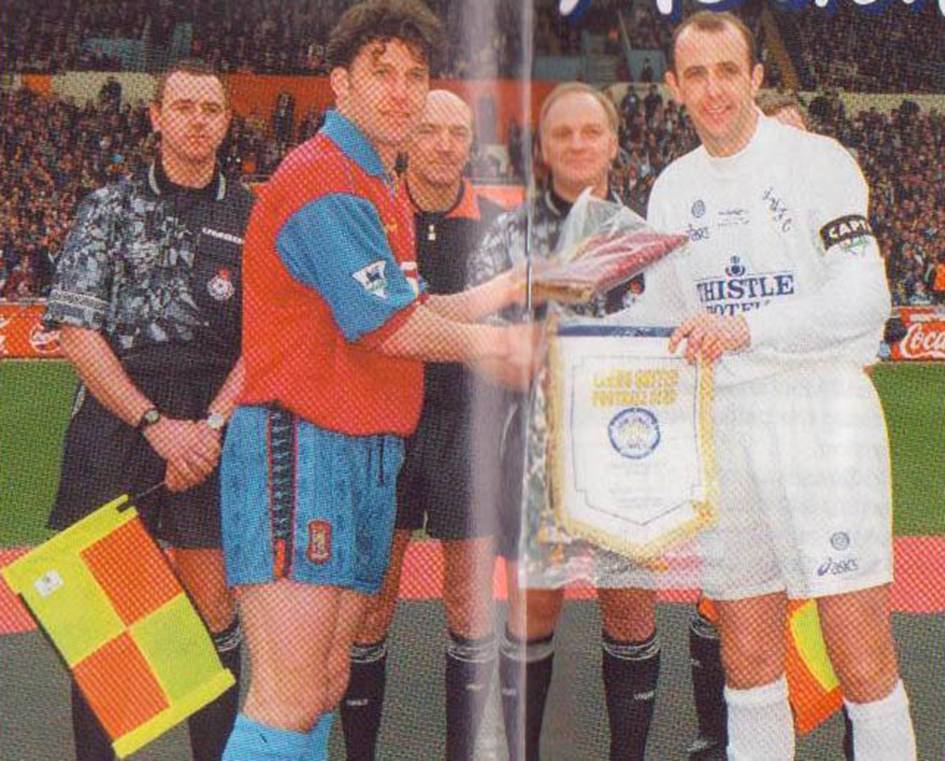 <![endif]>
<![if !vml]>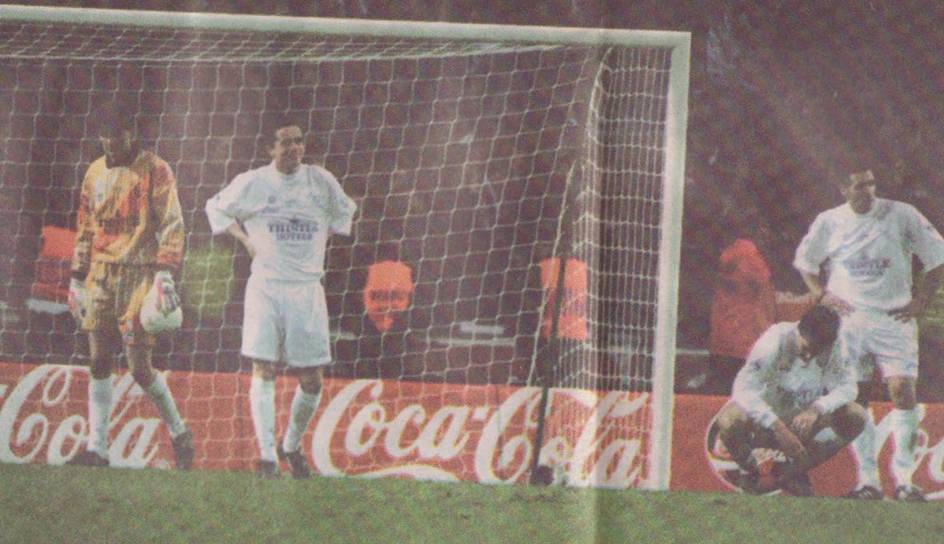 <![endif]> 
United's defenders are dejected. John Lukic, Gary Kelly, David Wetherall and John Pemberton
<![if !vml]>
<![endif]> <![if !vml]>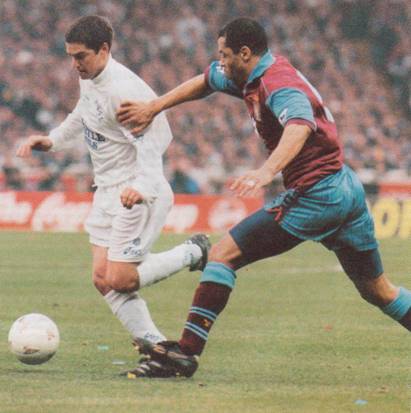 <![endif]>
Mark Ford beats Andy Townsend watched by Gary Speed and Paul McGrath           Mark Ford evades Paul McGrath
<![if !vml]>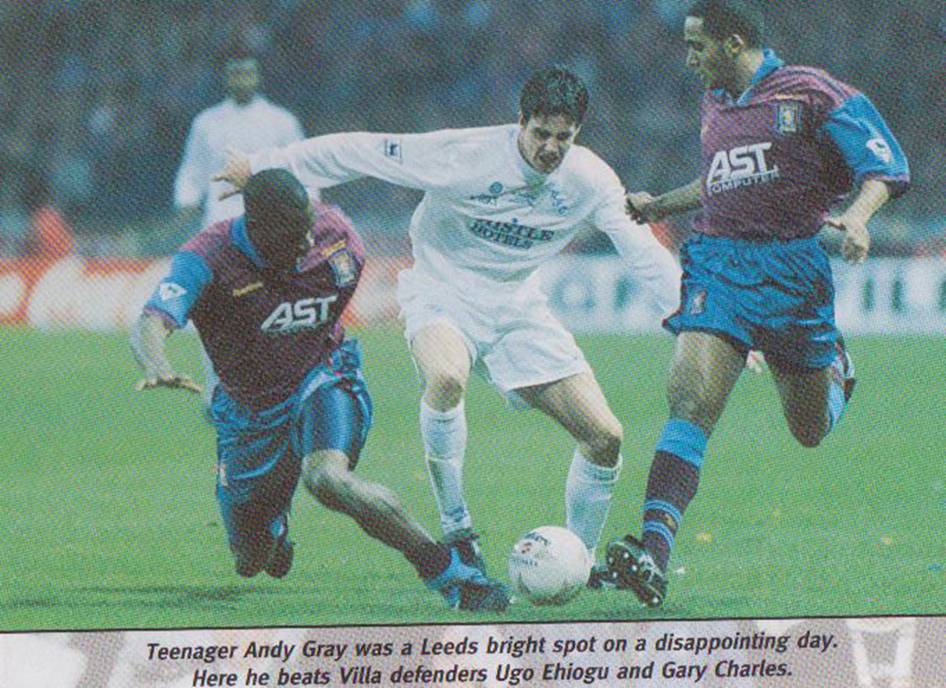 <![endif]> 
<![if !vml]>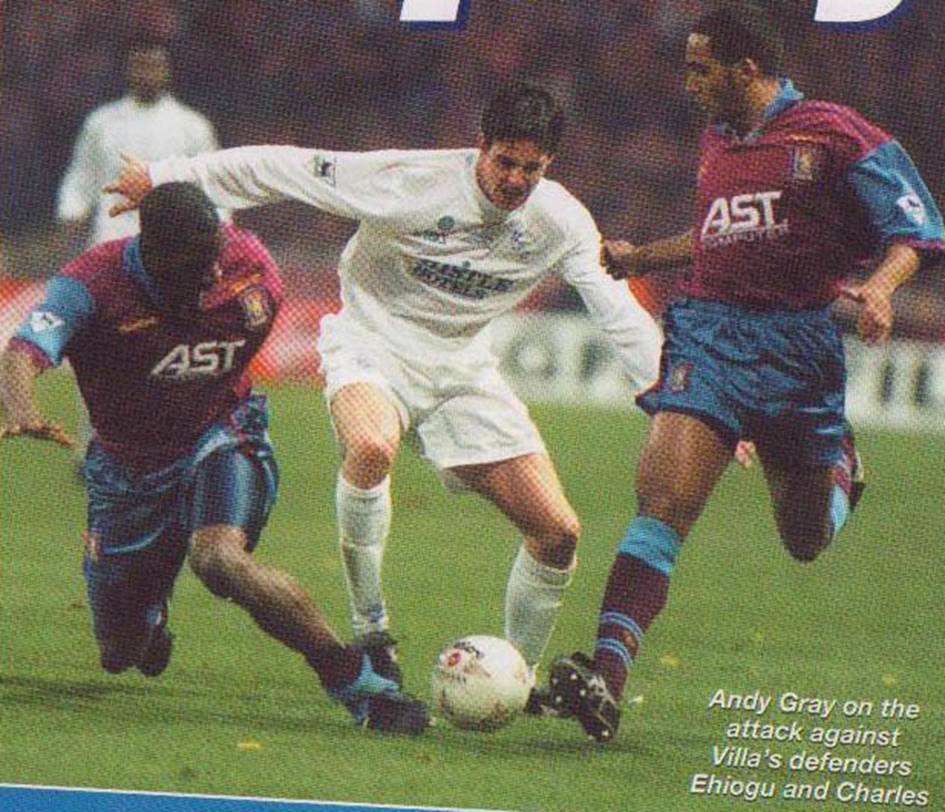 <![endif]>
<![if !vml]>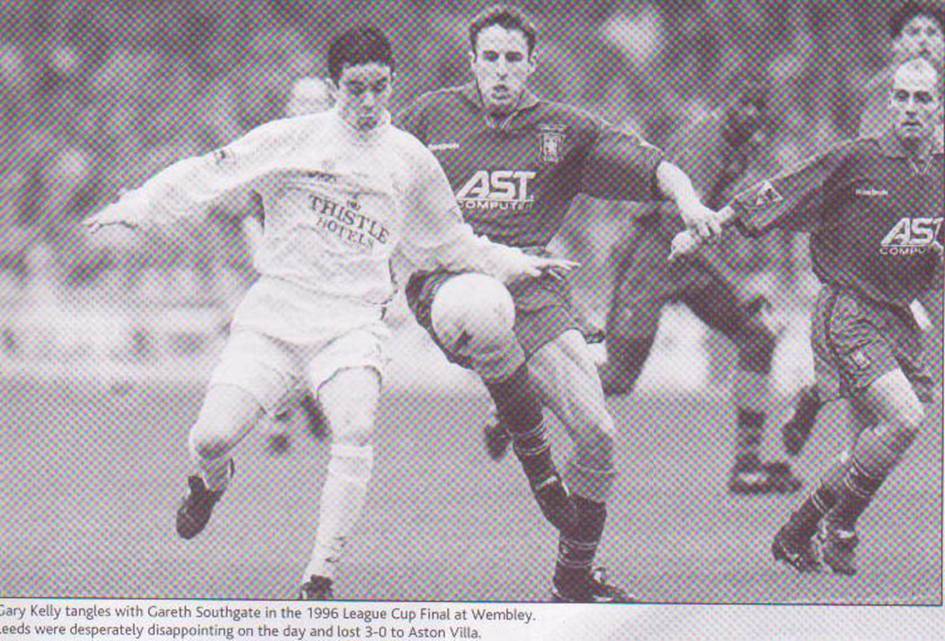 <![endif]>
<![if !vml]>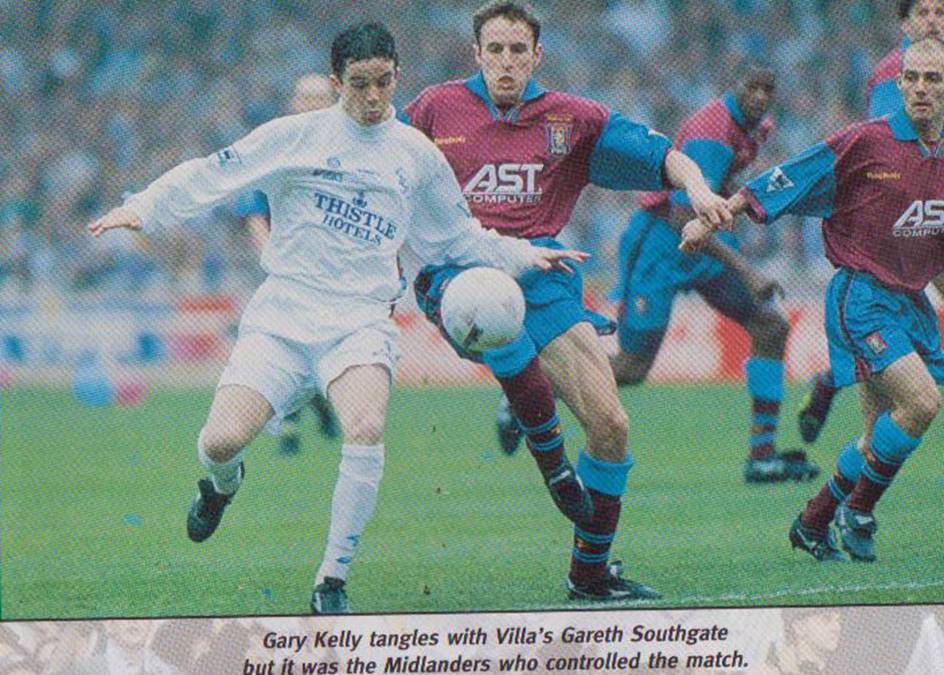 <![endif]> 
<![if !vml]>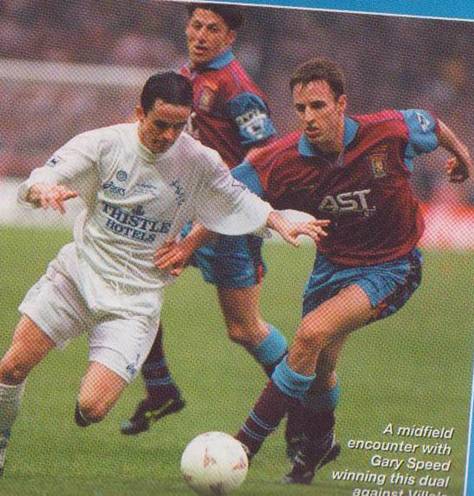 <![endif]>        <![if !vml]>
<![endif]> 
Gary Kelly beats Gareth Southgate and Andy Townsend
<![if !vml]>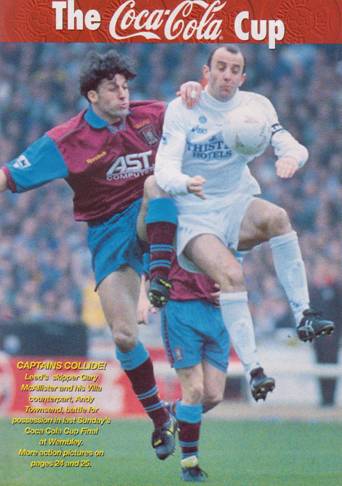 <![endif]>   <![if !vml]>
<![endif]> 
<![if !vml]>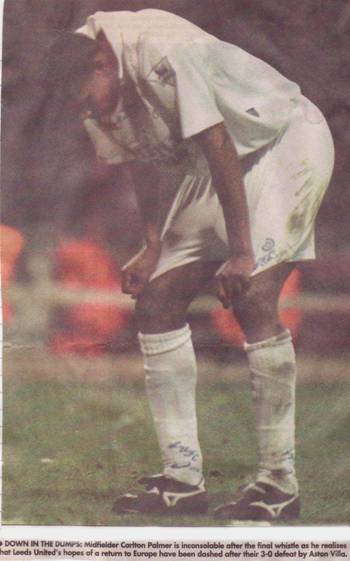 <![endif]> <![if !vml]>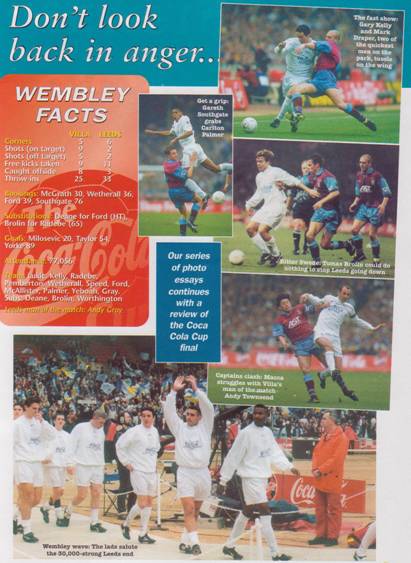 <![endif]> <![if !vml]>

<![endif]>
<![if !vml]>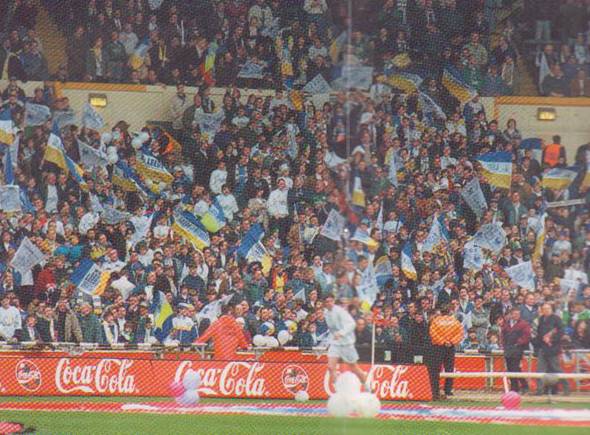 <![endif]> <![if !vml]>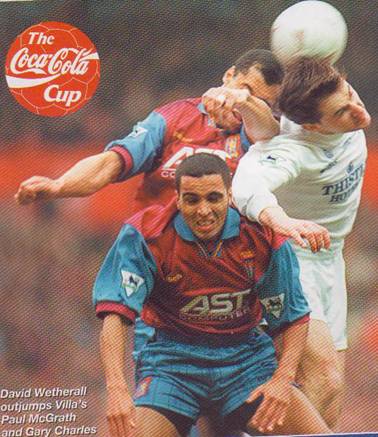 <![endif]>
United Fans show their colours                                                                                
<![if !vml]>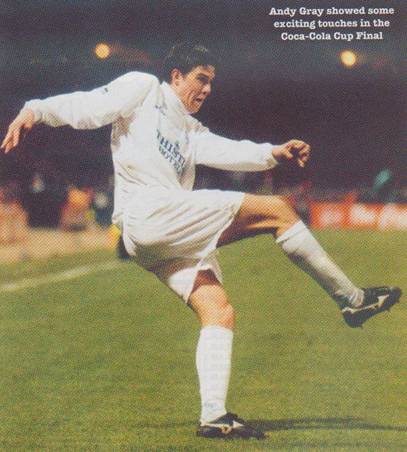 <![endif]> <![if !vml]>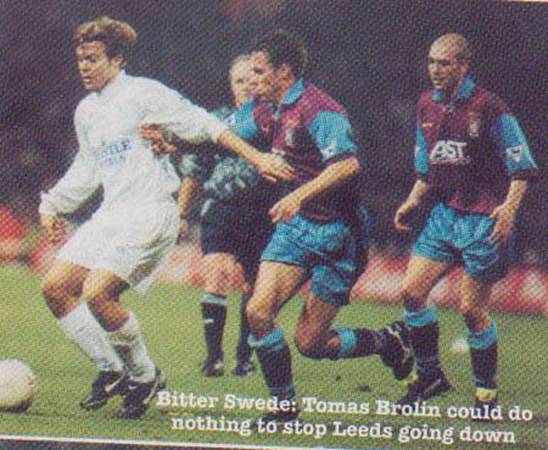 <![endif]> 
Teams:
<![if !vml]>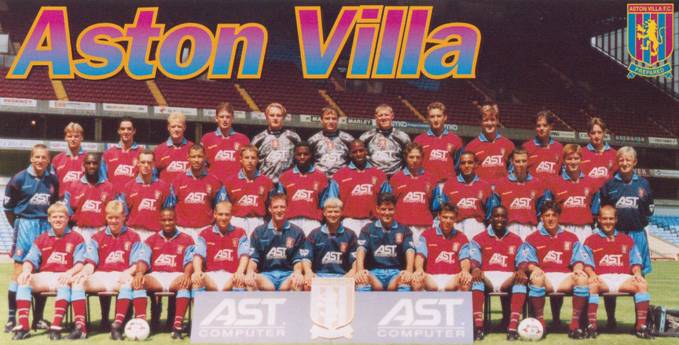 <![endif]>
Aston Villa 1995-96:
Back Row: Trevor Berry, Scott Murray, Phil King, Paul Browne, Michael Oakes Mark Bosnich,
Nigel Spink, Riccardo Scimeca, Shaun Teale, Lee Hendrie, Stephen Cowe.
Middle Row: Paul Barron (Coach), Bryan Small, Neil Davis, Paul McGrath, Gareth Southgate,
Ian Taylor, Ugo Ehiogu, Gareth Farrelly, Gary Charles, David Farrell, Tommy Johnson,
Jim Walker (Coach).
Front Row: Graham Fenton, Steve Staunton, Franz Carr, Mark Draper,
Allan Evans (Assistant Manager), Brian Little (Manager), John Gregory (Coach), Savo Milosevic,
Dwight Yorke, Andy Townsend, Alan Wright.
<![if !vml]>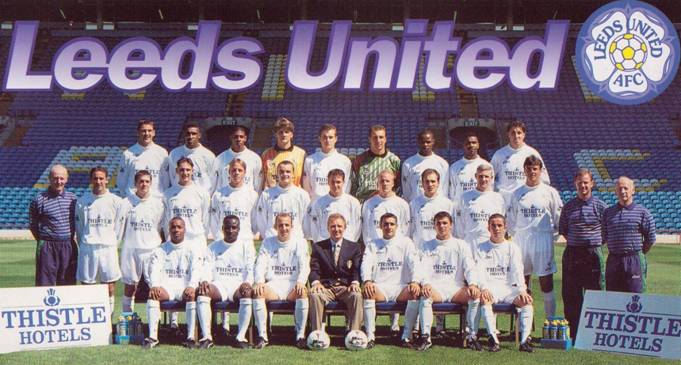 <![endif]>
Leeds United 1995-96:
Back Row: David White, Brian Deane, Carlton Palmer, John Lukic, David Wetherall,
Mark Beeney, Philemon Masinga, Lucas Radebe, Paul Beesley.
Middle Row: Mike Hennigan (Assistant Manager), Matthew Smithard, Mark Ford, Noel Whelan,
Robert Bowman, Mark Tinkler, Andy Couzens, Kevin Sharp, Tony Dorigo, Nigel Worthington,
David O'Leary, David Williams (Coach), Geoff Ladley (Physio).
Front Row: Rod Wallace, Anthony Yeboah, Gary McAllister, Howard Wilkinson (Manager),
John Pemberton, Gary Speed, Gary Kelly.
Players:
<![if !vml]>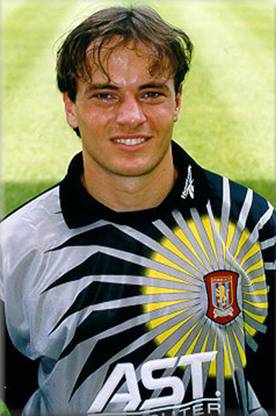 <![endif]> <![if !vml]>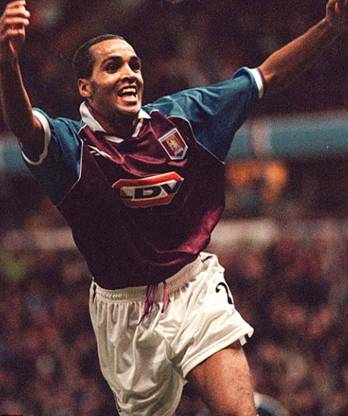 <![endif]> <![if !vml]>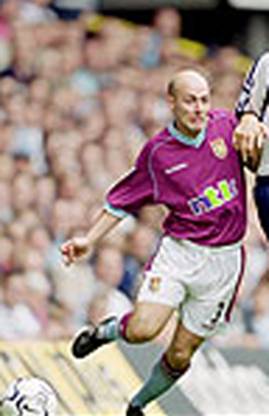 <![endif]> 
Mark Bosnich was in goal                                         Gary Charles and Alan Wright were the full-backs
<![if !vml]>
<![endif]> <![if !vml]>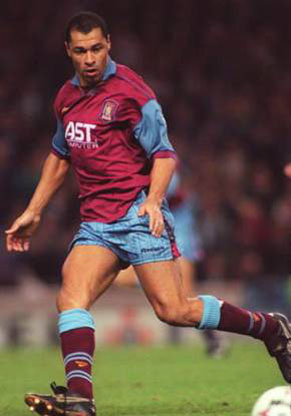 <![endif]> <![if !vml]>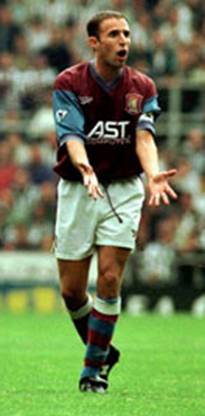 <![endif]> 
                             Ugo Ehiogu, Paul McGrath and Gareth Southgate were in central defence
<![if !vml]>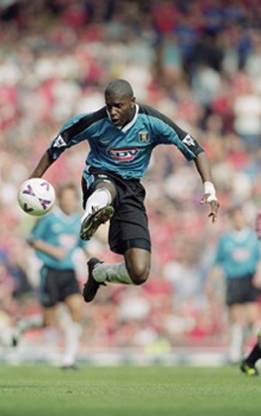 <![endif]> <![if !vml]>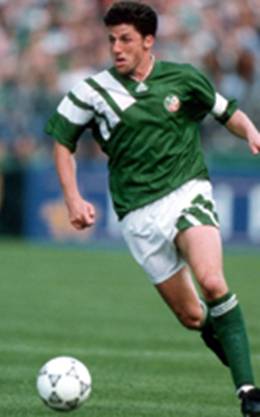 <![endif]> <![if !vml]>
<![endif]>
Ian Taylor, Andy Townsend and Mark Draper were in midfield
<![if !vml]>
<![endif]> <![if !vml]>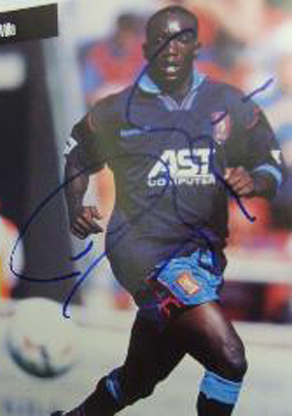 <![endif]>
         Savo Milosevic and Dwight Yorke were the Villa strikers
<![if !vml]>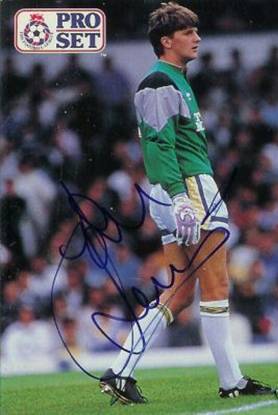 <![endif]> <![if !vml]>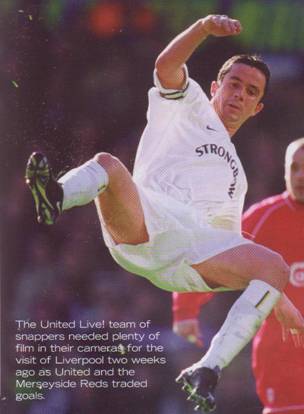 <![endif]> <![if !vml]>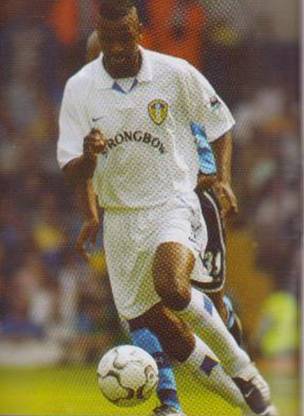 <![endif]>
John Lukic was in goal                                            Gary Kelly and Lucas Radebe were the full-backs
<![if !vml]>
<![endif]> <![if !vml]>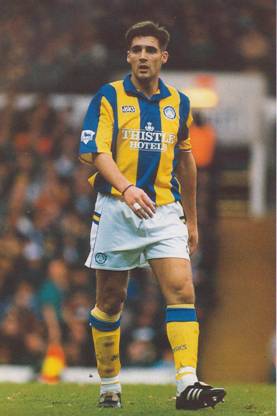 <![endif]> <![if !vml]>
<![endif]>
Carlton Palmer, John Pemberton and David Wetherall were in central defence
<![if !vml]>
<![endif]> <![if !vml]>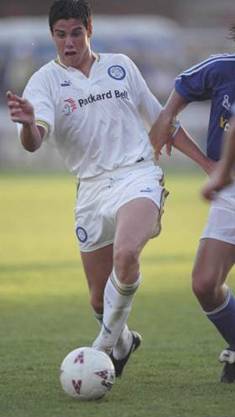 <![endif]> <![if !vml]>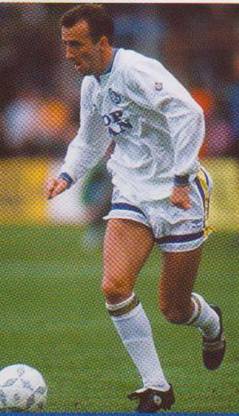 <![endif]> <![if !vml]>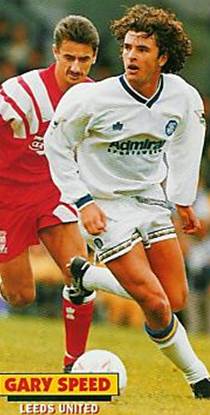 <![endif]>
                                             Mark Ford, Andy Gray, Gary McAllister and Gary Speed were in midfield
<![if !vml]>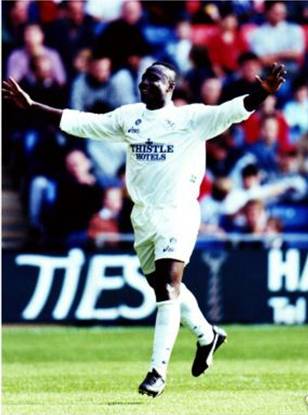 <![endif]>   <![if !vml]>
<![endif]> <![if !vml]>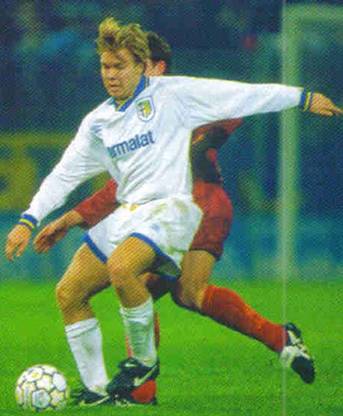 <![endif]>
Tony Yeboah was the lone striker                         Brian Deane and Tomas Brolin were the substitutes used