<![if !vml]>
<![endif]>
Date: Saturday, 23rd September 1995.
Venue: Selhurst Park, Croydon.
Competition: English Premier League.
Score: Wimbledon 2 Leeds United 4
Scorers: Wimbledon: Holdsworth, Reeves. Leeds United: Palmer, Yeboah (3).
Attendance: 13,307.
Teams:
<![if !vml]>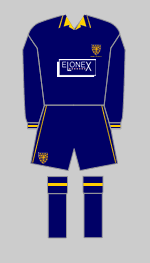 <![endif]><![if !vml]>
<![endif]>
Wimbledon: Heald; Cunningham, Perry, Reeves, Elkins; Fear (Goodman), Jones, Earle, Gayle (Ekoku); Holdsworth, Clarke. Unused Sub: Ardley.
<![if !vml]>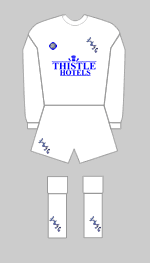 <![endif]><![if !vml]>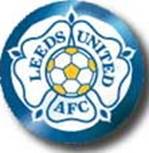 <![endif]>
Leeds United: Lukic; Kelly, Beesley; Palmer, Pemberton, Wetherall; Mesinga (Tinkler), Deane, Yeboah, McAllister, Speed. Unused Subs: Worthington, Pettinger.
Referee: Mr R. Dilkes (Mossley).
If only Tony Yeboah had stayed with Leeds United longer than he did. The powerfully built striker's goal-scoring exploits lit up many of United's matches in an all too short a   stay at the Elland Road club, and many of his goals were spectacular efforts.
His tremendous twenty-two yard strike against Liverpool on 21st August 1995 was BBC Match of the Day's goal of the season but equally stunning, if not more so in many people's view, was his thunderous long range shot at Selhurst Park a month later when Wimbledon were beaten 4-2. Both goals were scored with his 'wrong' foot, his right, and each goal was extra special.
"It's a bit of a surprising that they were both scored with my right foot which is supposed to be my weaker foot," Yeboah conceded. "At the moment everything I hit with the right foot seems to be going in. Just wait until I get one on my left foot!"
The goal against Liverpool had put United top of the Premiership after two games, but two successive defeats at Tottenham Hotspur and at home to Queens Park Rangers had seen them slip down the table. When United made the journey to London Yeboah had scored seven of United's League and Cup goals in their first seven matches, but he had failed to score in the two games prior to the clash with the Dons, and that for such a prolific marksman was regarded as a mini-drought. However, 'normal service' was resumed against Wimbledon as Yeboah put his name back on the score-sheet with a superb hat-trick.
Over the years Selhurst had been a graveyard for United, who had only managed one goal in five visits to Wimbledon since they had joined the top flight. Yeboah made light of recent history and treated the crowd and the Leeds travelling faithful to an individual goal feast that included one of the most spectacular ever seen.
Wimbledon were just unfortunate that they just happened to be in opposition on a day when not only Yeboah happened to be 'on song' but also when Leeds as a team hit the form that had been sadly lacking in their two previous league games.
Yeboah struck in the forty-first, forty-fourth and seventy-fourth minutes, but it was Carlton Palmer who, after thirty-nine minutes, converted United's early dominance into a goal, when he cleverly beat Peter Fear and then fired a twenty-two yard swirler past defender Alan Reeves and into the far top corner of the net, giving the keeper no chance. It was a good contender for 'goal of the month' and a quality strike by any standards, but United increased their lead when Yeboah side-footed in Brian Deane's cross from six yards.
A minute later Dean Holdsworth underlined the Don's reputation as battlers when he pulled one back with a close range header after Vinnie Jones had flicked on a Gary Elkins corner. That would have made Wimbledon's half-time refreshments a little more palatable, but Yeboah spoilt it with his second goal. Chesting the ball down he then controlled it expertly with his left thigh and left foot before nudging it forward with his right knee and belted a screamer of a right foot shot from almost thirty yards out into the far corner of the goal.
Wimbledon turned a 3-1 deficit into 3-2, with a diving header from Alan Reeves after fifty-eight minutes, but there was no holding Tony Yeboah who put the issue beyond doubt by completing his hat-trick with a neatly taken goal in the seventy-fourth minute.
When asked which goal was the better between the one here or against Liverpool the Ghanaian replied "I think the latest one was the best because I had to work for the kind of opportunity I needed". Yeboah's hat-trick took his goal tally for the season to ten and his aggregate since he joined United to a remarkable twenty-three in twenty-six games.
Manager Wilkinson was moved to comment, "He's world class. He has all the assets one looks for in the ideal striker. The second goal was just awesome."  But the Leeds boss had some sympathy for Carlton Palmer, whose goal against Wimbledon was pretty special in itself. "He didn't know whether to laugh or cry" Wilkinson added, "His goal was great but Tony's strike had everything, power, wonderful control and precision".
Wimbledon manger Joe Kinnear also had sympathy for Carlton Palmer. "He'll not score a better goal than the one he did against us, but you can't legislate for people like Yeboah", he said.
<![if !vml]>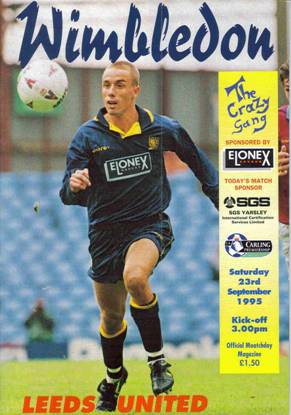 <![endif]>
Match Action:
<![if !vml]>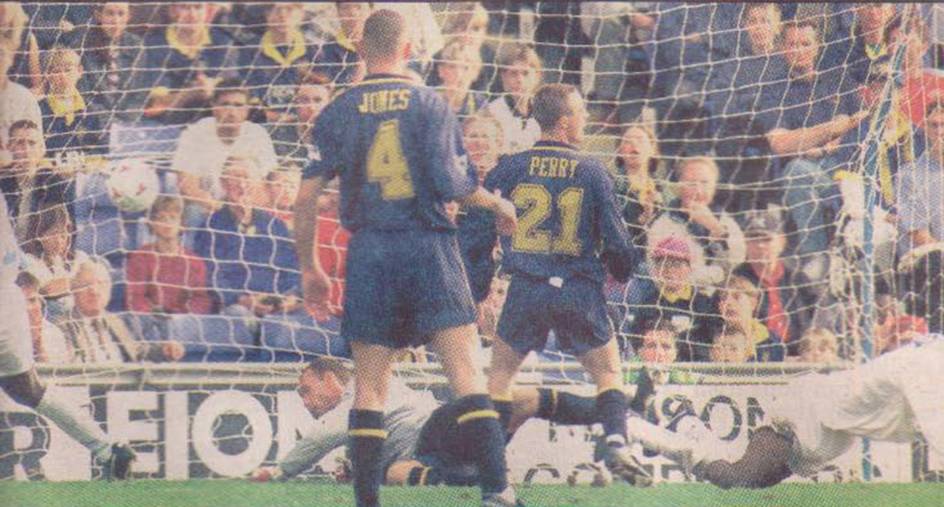 <![endif]>     
 Bodies everywhere as Tony Yeboah scores his first and United's second goal                                                
<![if !vml]>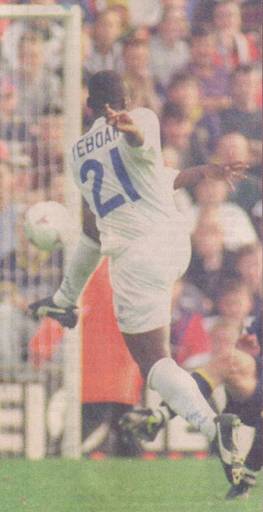 <![endif]> <![if !vml]>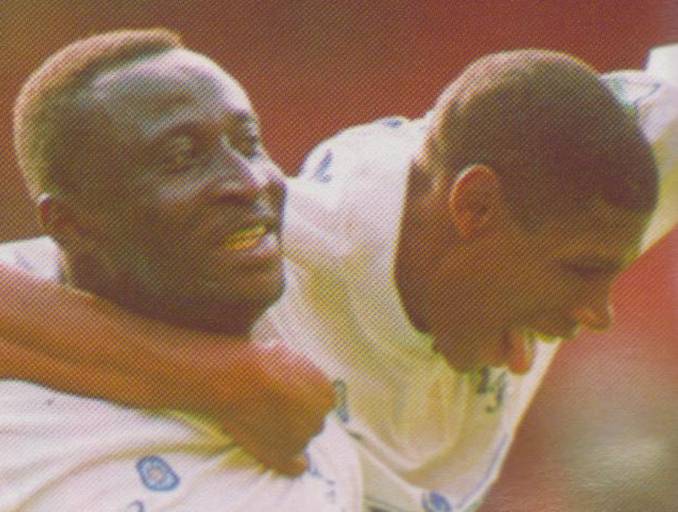 <![endif]>  
His second goal was another wonder strike                  Carlton Palmer celebrates with Tony Yeboah          
<![if !vml]>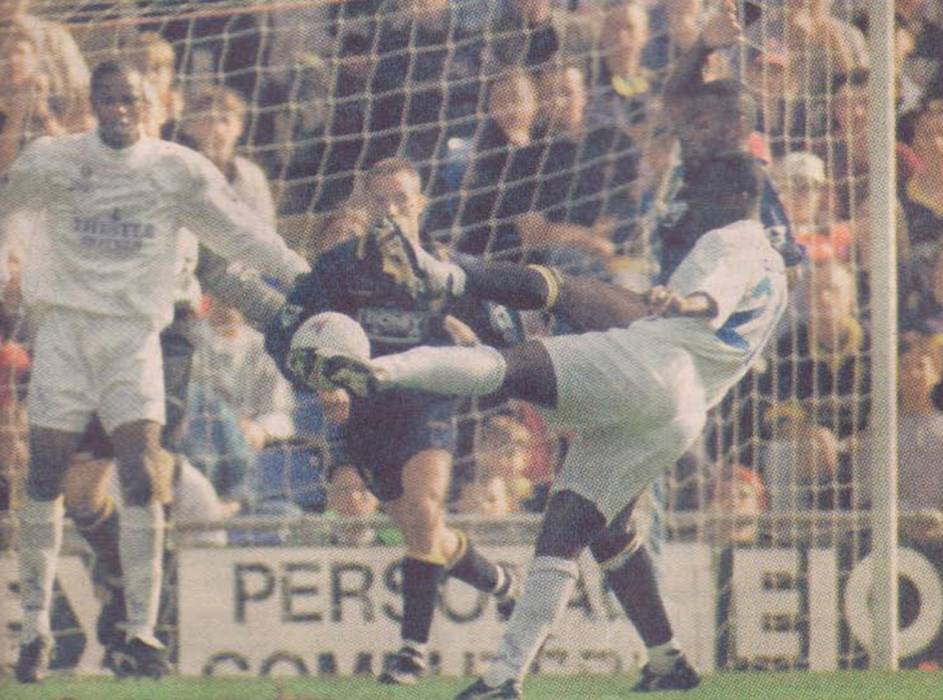 <![endif]>
Tony Yeboah completes his hat-trick with another fine goal
<![if !vml]>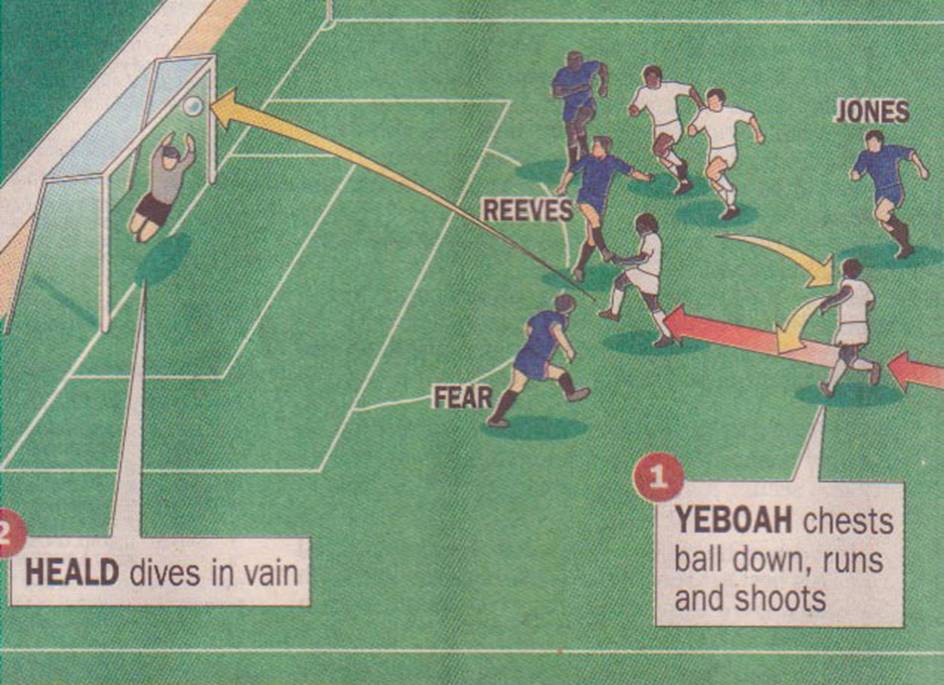 <![endif]> 
                                                                 Tony Yeboah's second goal
Players:
<![if !vml]>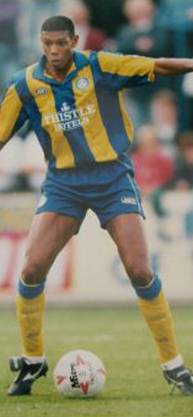 <![endif]> <![if !vml]>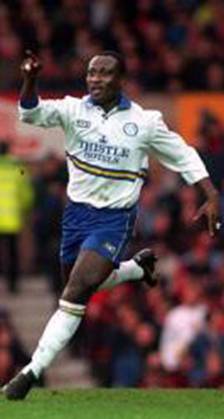 <![endif]>    <![if !vml]>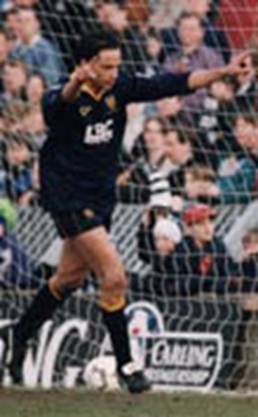 <![endif]> <![if !vml]>
<![endif]>
Carlton Palmer and Tony Yeboah (3) scored the Leeds goals         Dean Holdsworth and Alan Reeves replied for Wimbledon
<![if !vml]>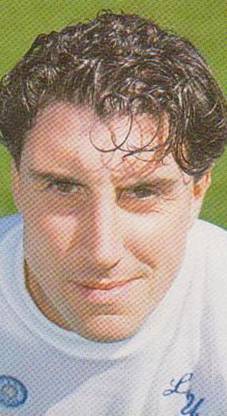 <![endif]> <![if !vml]>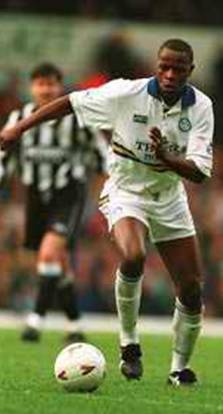 <![endif]> <![if !vml]>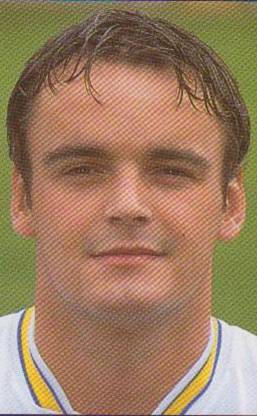 <![endif]> <![if !vml]>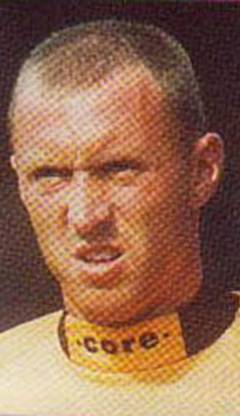 <![endif]>
The versatile Paul Beesley             Phil Masinga started for Leeds but was replaced by Mark Tinkler             Paul Heald was in goal
was left-back
<![if !vml]>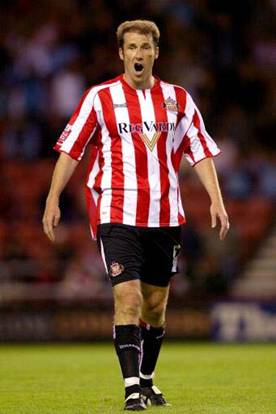 <![endif]> <![if !vml]>
<![endif]>    <![if !vml]>
<![endif]>         <![if !vml]>

<![endif]>
 Kenny Cunningham and Gary Elkins were the full back pairing with Chris Perry and Alan Reeves in central defence           Oyvind Leonardson
                                                                                                                                                                                                            did not play
<![if !vml]>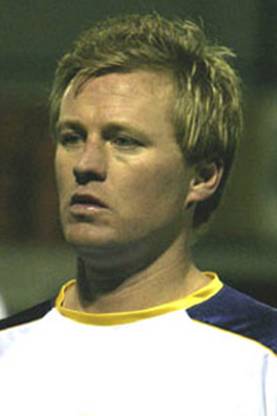 <![endif]> <![if !vml]>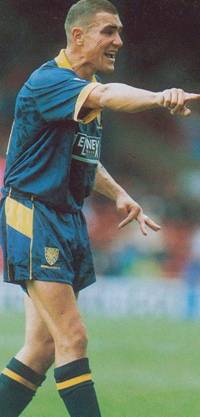 <![endif]> <![if !vml]>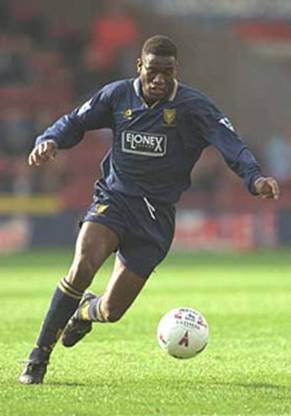 <![endif]> <![if !vml]>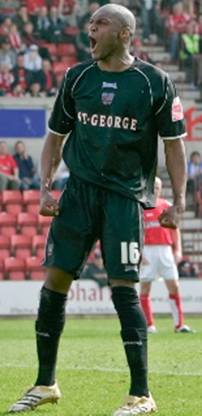 <![endif]>
                                                 Peter Fear, Vinny Jones, Robbie Earle and Marcus Gayle started in midfield
<![if !vml]>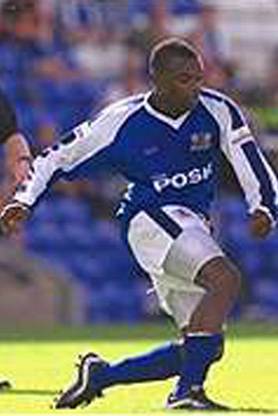 <![endif]>                   <![if !vml]>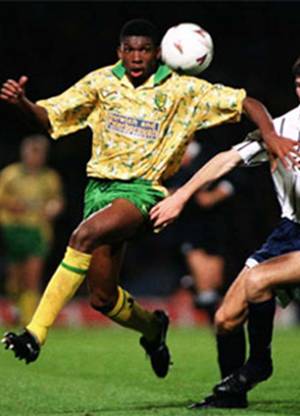 <![endif]> <![if !vml]>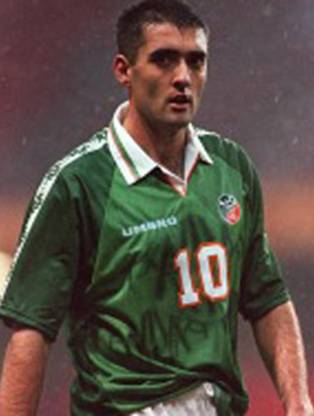 <![endif]> 
Andy Clarke was Dean Holdsworth's striking partner             Efan Ekoku and Jon Goodman were the substitutes