<![if !vml]>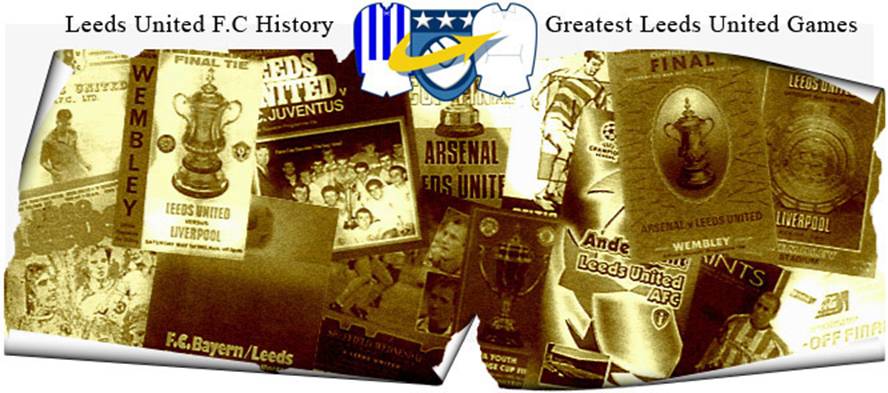 <![endif]>
Date: Saturday, 23rd September 1989.
Venue: Elland Road, Leeds.
Competition: Second Division.
Score: Leeds United 4 Swindon Town 0.
Scorers: Leeds United: Strachan (3, 1 pen), Davison. Swindon Town: Nil.
Attendance: 21,694.
Teams:
<![if !vml]>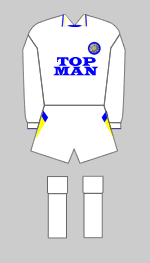 <![endif]><![if !vml]>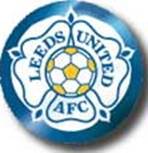 <![endif]>
Leeds United: Day; Sterland, Whitlow; Jones, Blake, Haddock; Strachan, Batty, Baird, Davison, Hendrie (Williams).
<![if !vml]>
<![endif]><![if !vml]>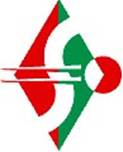 <![endif]>
Swindon Town: Digby; Hockaday, King; McLoughlin, Calderwood, Gittens; Jones, Shearer, Bodin, McLaren, Simpson (Galvin).
Referee: G. Courtney (Spennymoor).
As September headed towards autumn, United's promotion challenge was just getting off the ground. Two wins from six games wasn't what the pre-season pundits had expected from Howard Wilkinson's expensively assembled side and the fact that they hadn't lost since an opening day 5-2 humiliation at Newcastle was a fact skated over by many. Wilkinson had revamped the look of United and had brought in a number of seasoned campaigners in readiness for a serious assault on the division. The manager had already had almost 12 months at the helm to assess the situation and, after splashing the cash on Gordon Strachan and Chris Fairclough, he was boosted by a summer war chest to turn the dream into reality.
†
England defender Mel Sterland, Irish international Jim Beglin, former Bradford winger John Hendrie, Northern Ireland star John McClelland and the notorious Vinnie Jones were among the summer arrivals. It was a bedding-in process and by the time Swindon came to town wins against Middlesbrough and Hull were balanced out with hard-fought draws against Ipswich, Blackburn and Stoke City. It was a solid start and Leeds, who were taking on the look of a well-drilled, well-organised outfit, were slowly starting to get into their stride.
<![if !supportLineBreakNewLine]>
<![endif]>
Swindon were perennial promotion chasers, they had lost in the play-offs the previous season, and were again well-placed to make a challenge at the business end of the Division. Despite a 1-0 success at Boothferry Park the week before, United's lowest crowd of the season turned out for the visit of the West Country side and those there were privileged enough to see the highest win of the season.
<![if !supportLineBreakNewLine]>
<![endif]>
Gordon Strachan took the honours with a stunning hat-trick while Bobby Davison netted his fourth goal of the season to complete a 4-0 mauling of the Robins. Davison bagged himself a typical goal, but Strachan's treble was one which will stay long in his memory. There was the trademark right foot shot and a penalty, but the Scot also netted a real collectors item. A long range shot from Hendrie rattled the bar and Strachan was on hand to head home the rebound from just inside the area prompting him to admit: "Headed goals are rather unusual for me."
<![if !supportLineBreakNewLine]>
<![endif]>
It was an easy victory which was only marred by an horrendous challenge from Swindon defender Jon Gittens on John Hendrie. Gittens sent Hendrie flying into the air with an awful two-footed lunge and the tearful Scot was stretchered from the field long before half-time. It proved a damaging injury for new signing Hendrie, he didn't return until December, but he still played a major part in United kick-starting their season. The Swindon game proved a catalyst and Leeds won seven of their next nine games to take the Division by storm.
<![if !vml]>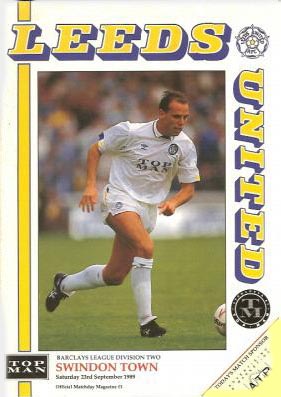 <![endif]>
Match Action:
<![if !vml]>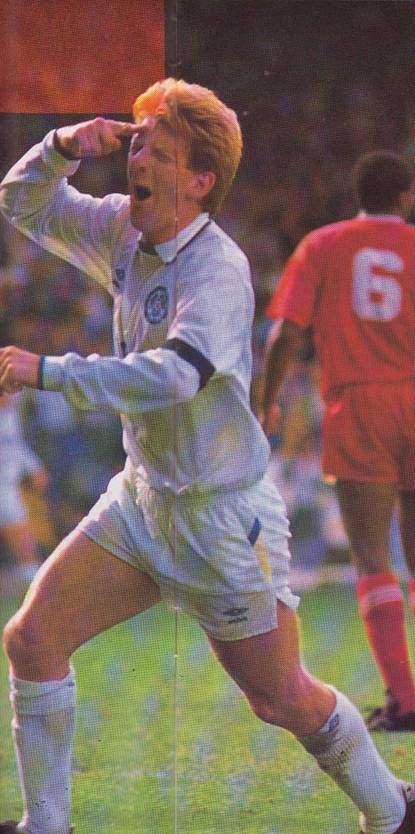 <![endif]>† <![if !vml]>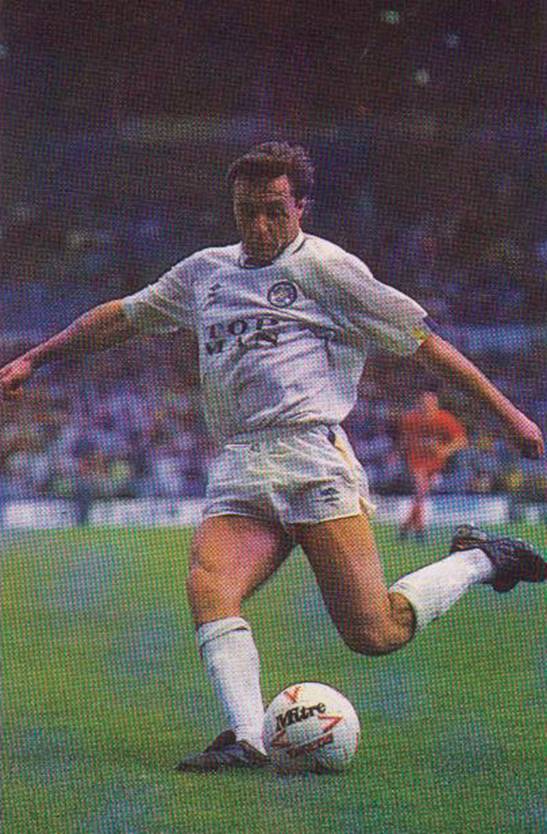 <![endif]>
Gordon Strachan lets everyone know he scored his second†††††††† Bobby Davison takes aim to score Unitedís third goal
goal with his head
<![if !vml]>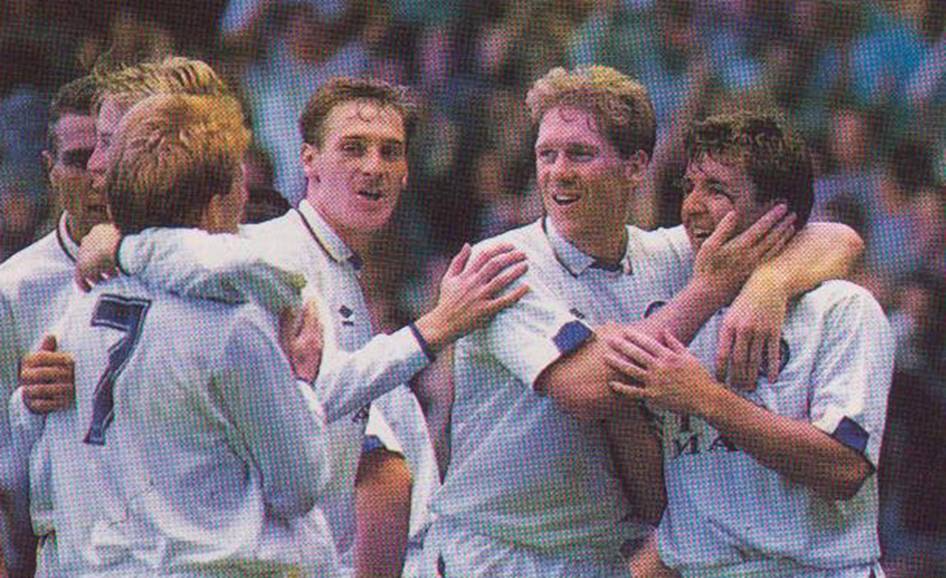 <![endif]>
Vinnie Jones, David Batty, Gordon Strachan, Peter Haddock and Ian Baird help Bobby Davison celebrate his goal
<![if !vml]>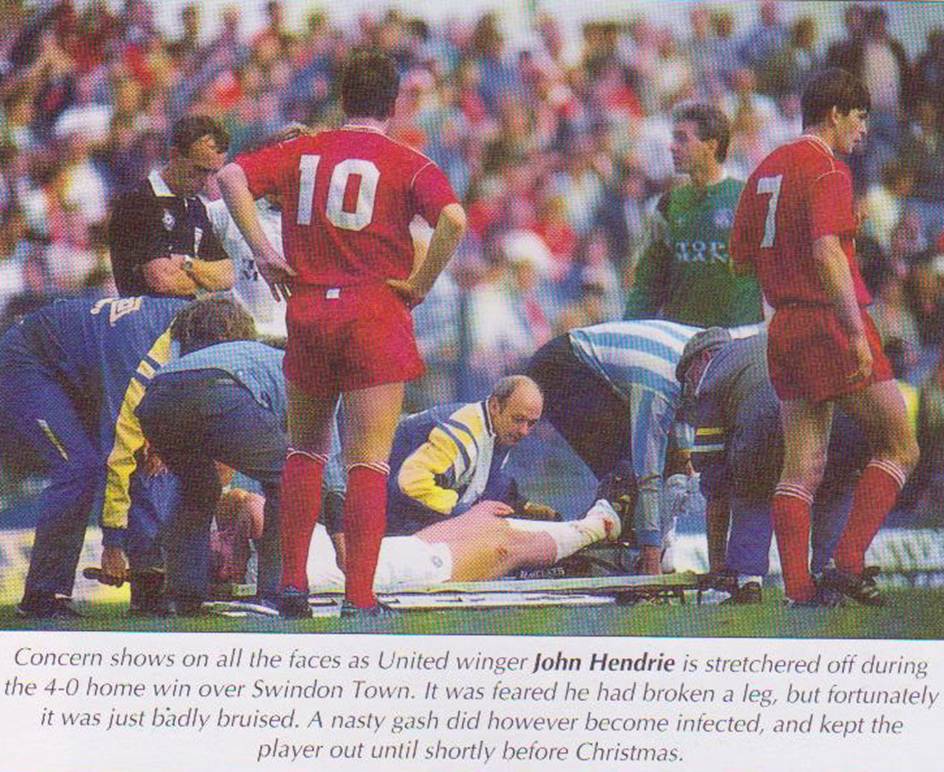 <![endif]>
<![if !vml]>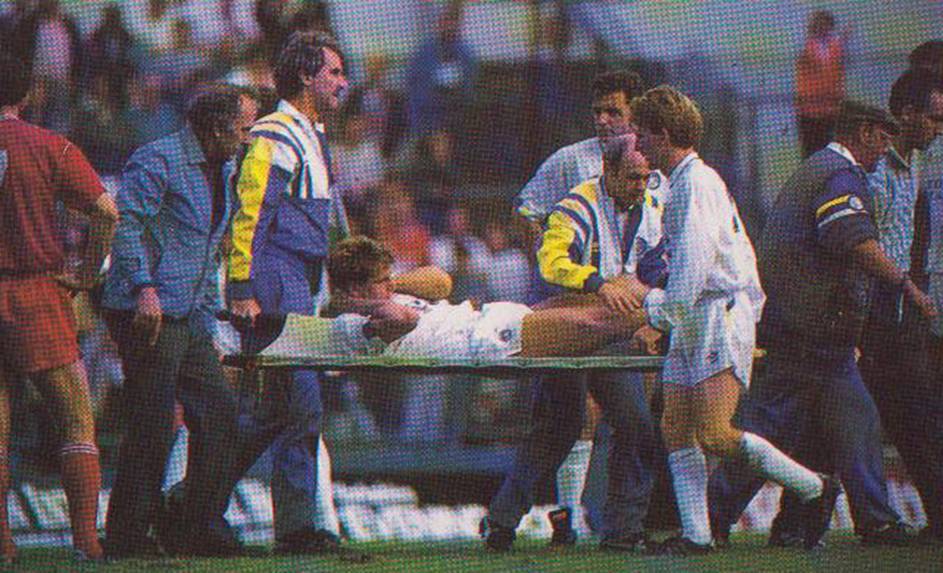 <![endif]>†
United staff stretcher John Hendrie off after a bad tackle from Jon Gittens
Teams:
<![if !vml]>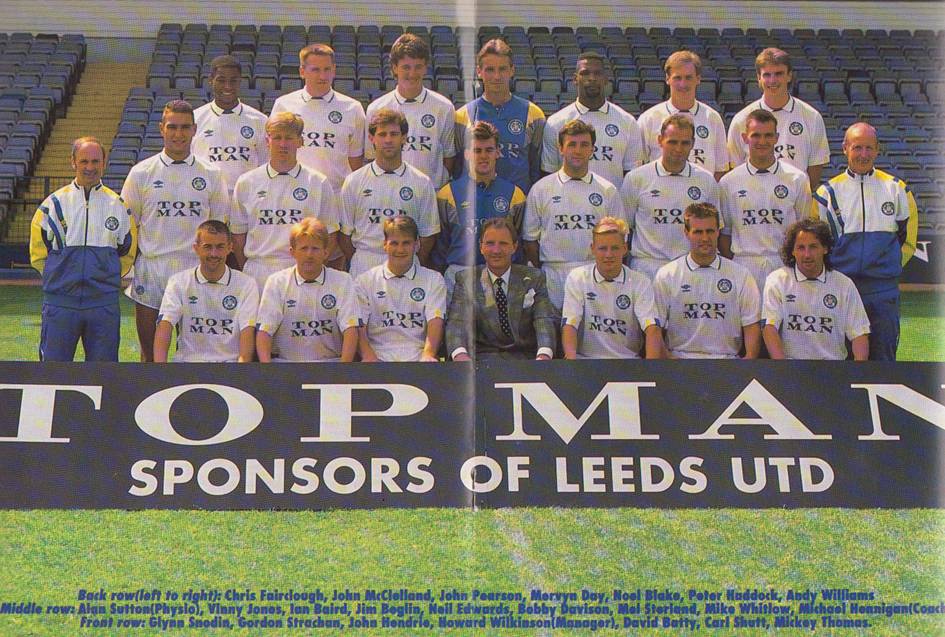 <![endif]>
<![if !vml]>

<![endif]>
<![if !vml]>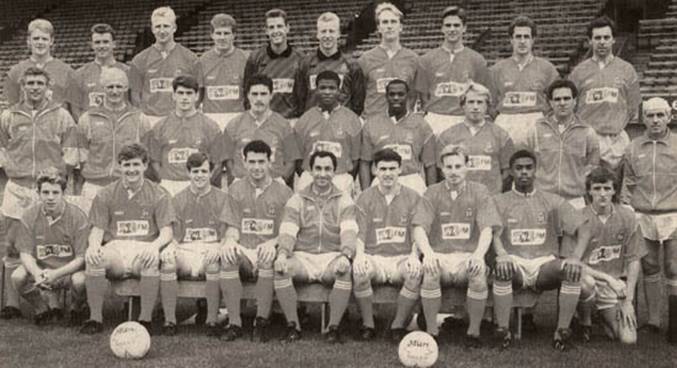 <![endif]>
Swindon Town 1989-90:
Back Row: Phil King, David Hockaday, John Cornwell, Duncan Shearer, Fraser Digby,
Nicky Hammond, Tim Parkin, Adrian Viveash, Steve White, Tony Galvin.
Middle Row: Bates (coach), John Trollope (coach), Tom Jones , Ross MacLaren, Jon Gittens,
Tomlinson, Leigh Barnard, Rowland (coach), Morris (physio).
Front Row: Paul Hunt, Steve Foley, Mark Jones, Colin Calderwood, Ossie Ardiles (Manager),
Alan McLoughlin, Paul Bodin, Fitzroy Simpson, Nicky Summerbee.
Players:
<![if !vml]>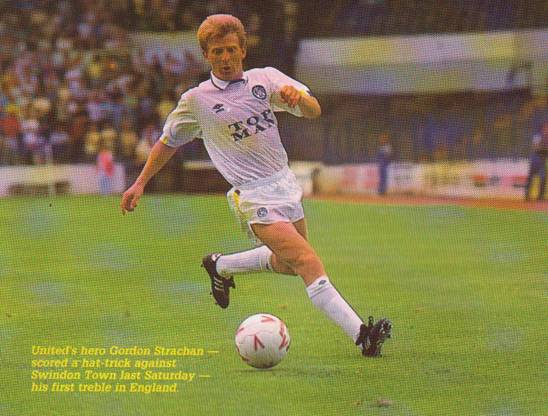 <![endif]>††† <![if !vml]>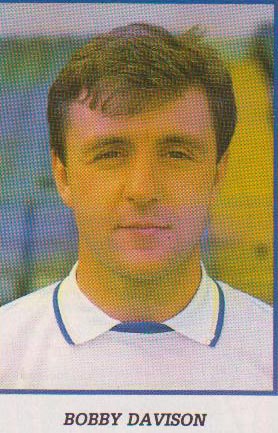 <![endif]>†
Gordon Strachan scored a hat-trick and Bobby Davison scored the other Leeds goal
<![if !vml]>
<![endif]>†<![if !vml]>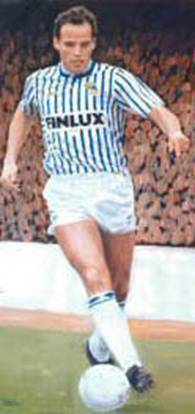 <![endif]>†<![if !vml]>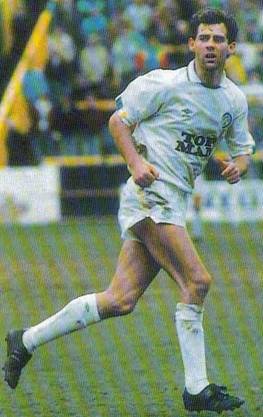 <![endif]>†<![if !vml]>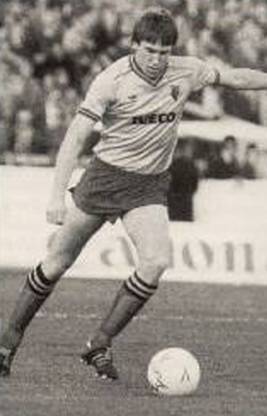 <![endif]>
Tony Galvin brother of ex-Leeds† ††††United had spent big on English international Mel Sterland and Irish internationals Left-back Jim Beglin
player Chris Galvin came on as††† ††††and central defender John McClelland
substitute
<![if !vml]>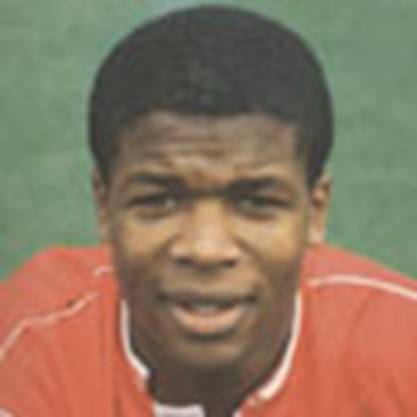 <![endif]>†† <![if !vml]>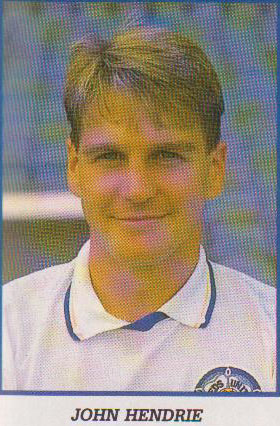 <![endif]>††††††††††††††<![if !vml]>

<![endif]>
Jon Gittens made an horrific tackle on John Hendrie, which resulted in him being carried off and being††††††††† ††††Andy Williams came on as substitute
sidelined for a long period.