<![if !vml]>
<![endif]>
Date: Wednesday 23rd March 1977.
Venue: Elland Road, Leeds.
Competition: First Division.
Score: Leeds United 3 Norwich City 2
Scorers: Leeds United: Reaney, Hampton, Jordan. Norwich City: Neighbour, Gibbins.
Attendance: 18,700.
Teams:
<![if !vml]>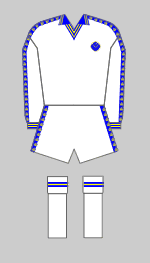 <![endif]><![if !vml]>

<![endif]>
Leeds United: Stewart; Reaney, Hampton; Cherry, McQueen, Madeley; F. Gray, Clarke, Jordan, Currie, E. Gray (Lorimer).
<![if !vml]>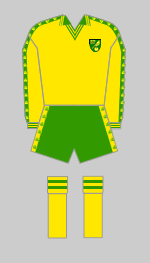 <![endif]><![if !vml]>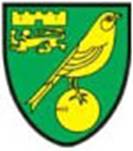 <![endif]>
Norwich City: Keelan; Ryan, Sullivan; Machin, Jones, Powell; Neighbour; Reeves, Gibbins, Steele, Peters.
Referee: C.N.Steel (Carlisle, Cumbria).
Although not exactly unknown, it is something of a rarity when both full-backs end up on the score-sheet in the same game. That is what happened when Norwich City visited Elland Road in March 1977, when Leeds United were looking to return to winning ways after having drawn at Queens Park Rangers and lost narrowly at Manchester City. If you consider that the two full-backs concerned scored only eight goals between them in six hundred and twenty-five League outings, this same-strike perhaps takes on an even greater significance.
Paul Reaney was a first class right back, brilliant at defending and good at getting forward on the overlap, but 'Speedy' as he was nicknamed, scored only six goals in five hundred and fifty-seven League outings for United. His full-back partner in this particular game was Peter Hampton, whose League scoring record for United was just two in sixty-eight outings. What made it even more incredible was that not only the two full backs, Reaney and Hampton, scored in their earlier 5-2 FA Cup win just two months previous but also Joe Jordan had scored too, along with Clarke and McQueen on that occasion.
United turned on a feast of attacking football and all three of their goals were splendid affairs, but they missed a bagful of other chances as City's defence reeled in the face of an attacking display inspired by Scottish international Joe Jordan. Fittingly it was the brave and hard working Scot who headed the eighty-eighth minute winner, diving in to finish the move after skipper Trevor Cherry headed the ball back across the goalmouth from a Gordon McQueen pass.
Twice United had fallen behind to a City side out to avenge a 5-2 FA Cup Third Round defeat at Elland Road in January. Ex-Spurs winger Jimmy Neighbour fired them into a ninth minute lead but Paul Reaney's goal, a well directed shot from eighteen yards, after a fierce thirty yard free-kick cannoned back off the Norwich defensive wall to him, brought the equaliser.
Roger Gibbins swept Norwich into a 2-1 lead just before half-time but Peter Hampton followed Paul Reaney's example when he shot through a group of players for a fiftieth minute equaliser. The rest of the half was almost non-stop attacking from United but it was left to Jordan to grab the winner two minutes from time, much to the relief of the majority of the 18,700 spectators, who had formed the lowest attendance at an Elland Road League game for fifteen years.
<![if !vml]>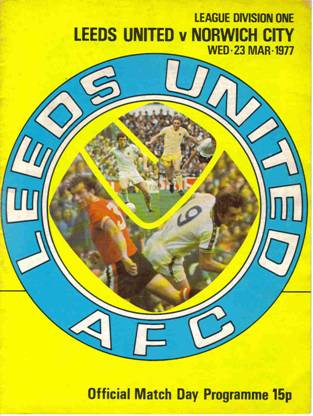 <![endif]>
Match Action:
<![if !vml]>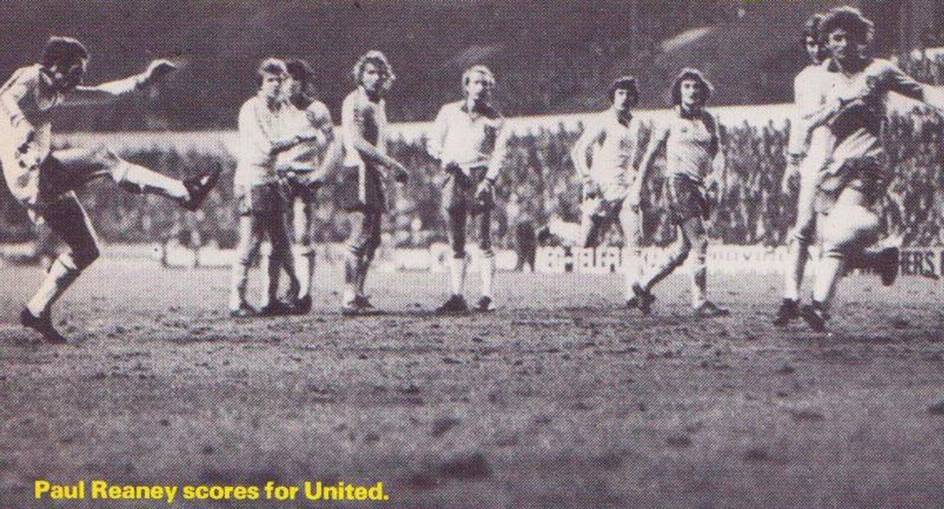 <![endif]>
<![if !vml]>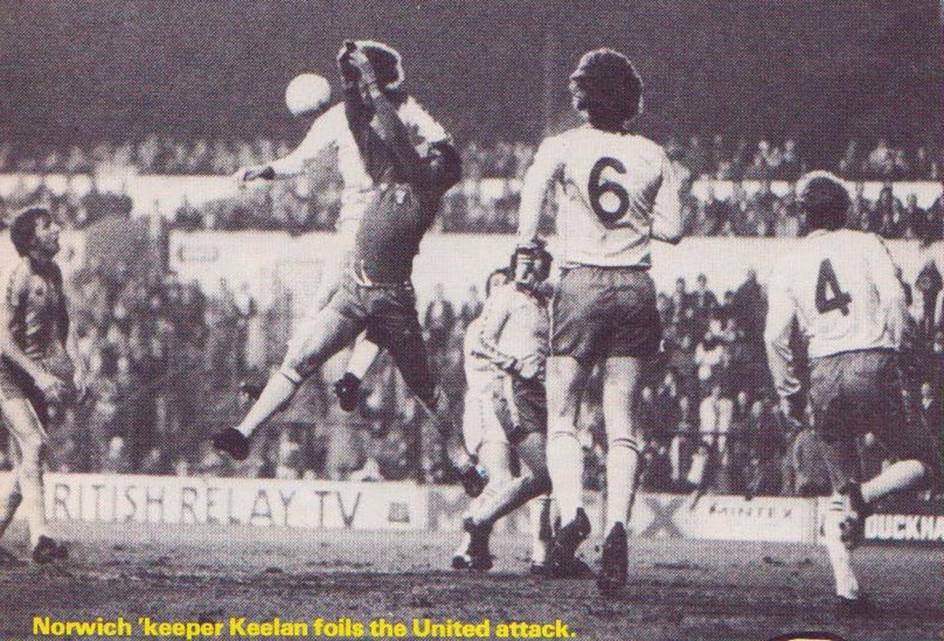 <![endif]> 
<![if !vml]>
<![endif]>
Teams:
<![if !vml]>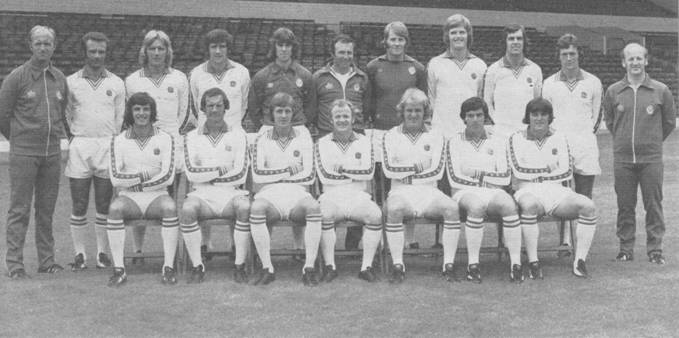 <![endif]>
Leeds United 1976-77:
Back Row: Don Howe (Chief Coach), Paul Reaney, Tont Currie, Norman Hunter, David Harvey,
Jimmy Armfield (Manager), David Stewart, Gordon McQueen, Joe Jordan, Geoff Ladley (Physio).
Front Row: Frank Gray, Paul Madeley, Allan Clarke, Billy Bremner, Terry Yorath,
Peter Lorimer, Eddie Gray.
<![if !vml]>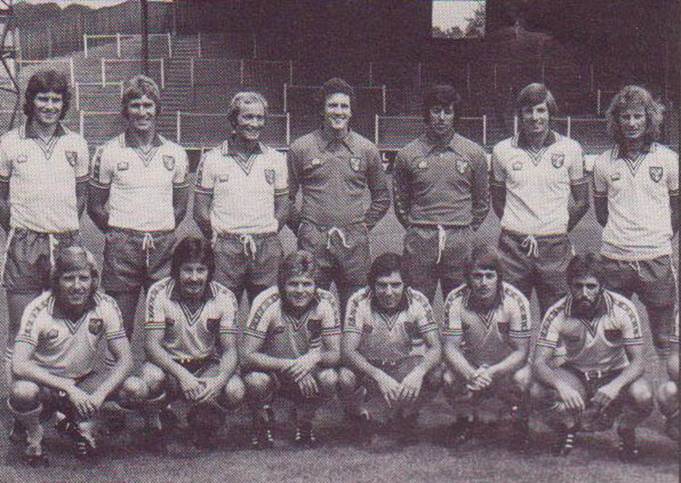 <![endif]>
Norwich City 1976-77:
Back Row: David Jones, Duncan Forbes, Mel Machin, Roger Hansbury, Kevin Keelan,
Martin Peters, Tony Powell.
Fronr Row: Phil Boyer, Steve Grapes, Billy Steele, Colin Sullivan, Colin Suggett, Mick McGuire
Players:
<![if !vml]>
<![endif]> <![if !vml]>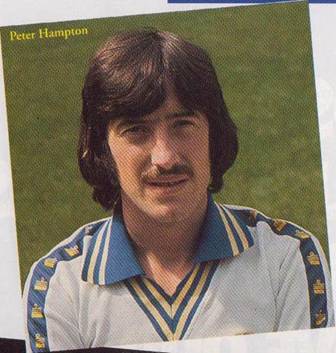 <![endif]>  <![if !vml]>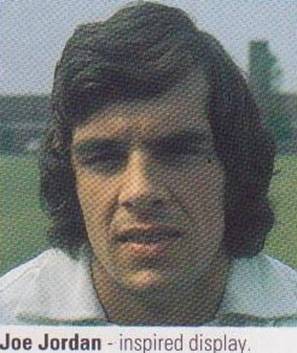 <![endif]>
                                         United's goals came from Paul Reaney, Peter Hampton and Joe Jordan
<![if !vml]>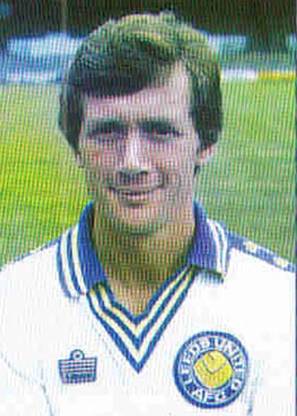 <![endif]> <![if !vml]>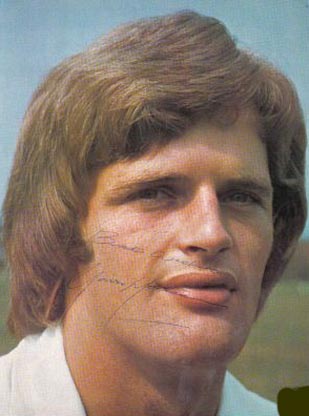 <![endif]> <![if !vml]>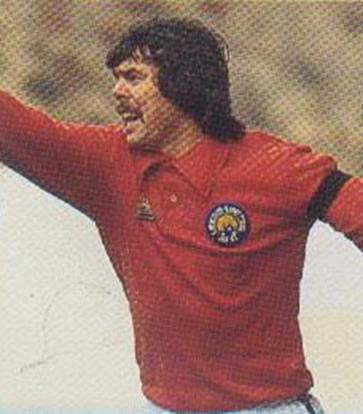 <![endif]>
               Trevor Cherry and Gordon McQueen combined well for Joe Jordan's goal                      David Harvey did not play
<![if !vml]>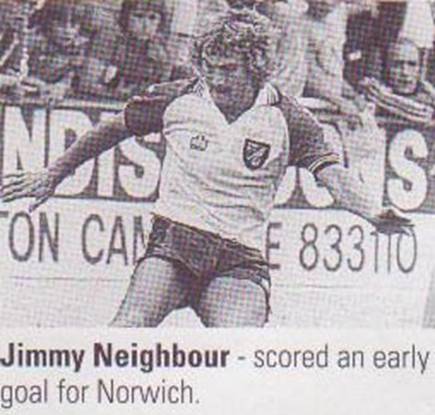 <![endif]>  <![if !vml]>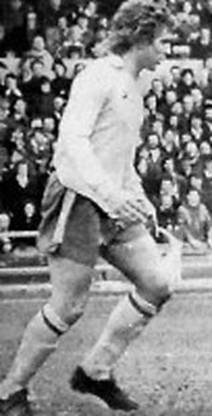 <![endif]>           <![if !vml]>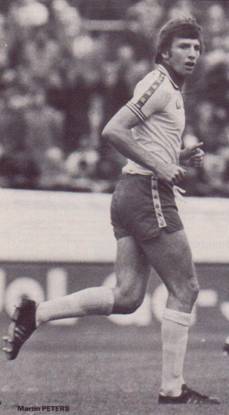 <![endif]> 
                 Jimmy Neighbour and Roger Gibbins scored for Norwich City                                                      Martin Peters played for Norwich