<![if !vml]>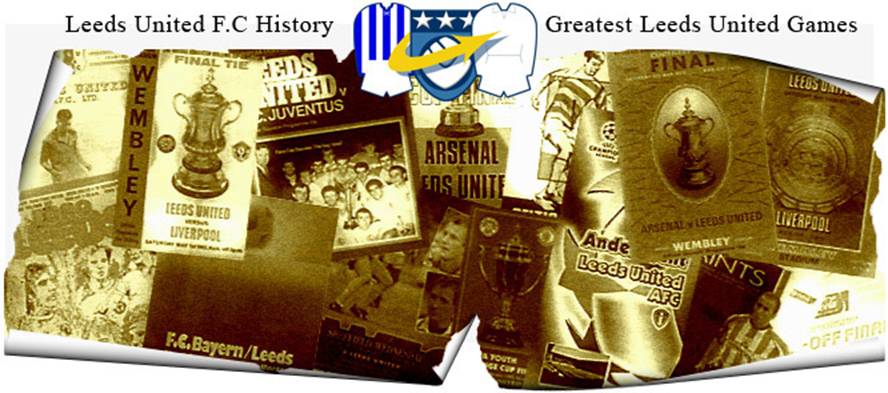 <![endif]>
Date: Saturday, 22nd August 1964.
Venue: Villa Park, Birmingham.
Competition: First Division.
Score: Aston Villa 1 Leeds United 2
Scorers: Aston Villa: Woosnam. Leeds United: Johanneson, Charlton.
Attendance: 28,000.
Teams:
<![if !vml]>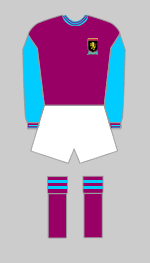 <![endif]> <![if !vml]>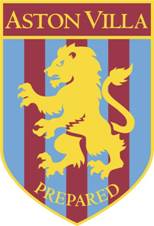 <![endif]>
Aston Villa: Sidebottom; Wright, Aitken; Tindall, Sleeuwenhoek, Deakin; Wylie, Baker, Hateley, Woosnam, Burrows.
<![if !vml]>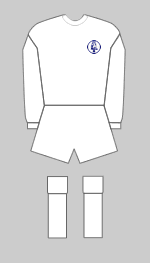 <![endif]><![if !vml]>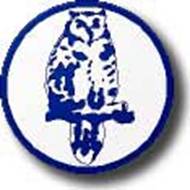 <![endif]>
Leeds United: Sprake; Reaney, Bell; Bremner, Charlton, Hunter; Giles, Weston, Storrie, Collins, Cooper.
Referee: Unknown.
This was United's first game back in Division One after an absence of four seasons and Don Revie relied entirely on the team squad which had won him promotion from the Second Division. Only Stand in winger John Hawksby and the injured Alan Peacock were missing from the team that had finished the campaign with a win at Charlton Athletic four months previously and their places were taken by two other regulars in the squad Albert Johanneson and Jim Storrie.
United sported a change in strip, with the blue owl motif replacing the former badge-less white shirt and the previous "City Coat of Arms" on their former Blue and Gold strip. The owl was adapted from the coat of arms of the city and was chosen ahead of a peacock as Don Revie's superstitions prevented the use of the peacock as it was thought to be unlucky even though United had been known as "The Peacocks" for decades. "When we were talking about the new badge and what to have on itpeacocks were mentioned but someone said that they were supposed to be unlucky. We are as superstitious as anyone and so decided against the Peacocks. The owl looks well and connects the club with the city, " Don Revie explained.
As always in the close season there had been speculation as to how the promoted clubs would fare in their first season in the top flight. Almost always they had arrived at what most people considered the inevitable conclusion that most teams who had earned promotion to the top division were likely to struggle to make an impact and in some cases to avoid going straight back where they had come from. Inevitably Leeds as Champions of the Second Division after a titanic struggle with Sunderland were under discussion as they prepared to cross swords with the big guns of English football.
United's first port of call in their quest for acceptance in the big time was Villa Park. Villa had finished fourth from the bottom of Division One in the previous season but they had a new manager in Dick Taylor and a new Captain in Welsh international Phil Woosnam. The former West Ham player gave his side the best possible start when he struck a superb fourth minute goal to put them ahead but Leeds carried on undeterred and ten minutes later when Geoff Sidebottom could only block a hard shot from the lively Don Weston and Albert Johanneson was handily placed to accept the simple chance of putting the ball in the net from ten yards and brought them back on level terms and the longer the game progressed the more their confidence grew.
Bobby Collins masterminded the comeback exploiting to the full the pace of Don Weston that constantly had the home defence in trouble. Gary Sprake, Paul Reaney, Willie Bell, Norman Hunter, Albert Johanneson and Jim Storrie were all making their First Division debuts but they never looked out of place. There was special praise for Jim Storrie, who had lost his first team place to record signing Alan Peacock during the promotion run-in, in the local press. "His loss of form and illness prompted Mr Revie to sign Peacock but judging by his form at Villa Park, Storrie is going to keep him out, even when Peacock is fit again" said Matt Helm.
Storrie, in fact, helped make the winning goal in the second half for Jack Charlton and generally posed the Villa defence problems throughout the game. The goal came on the hour with the aptly named "Giraffe" loping into the Villa half and slipping the ball out to Storrie who was up in support on the right wing. The Scotsman in turn measured a pinpoint centre into the penalty area and Charlton craned his neck to meet it and gave Geoff Sidebottom no chance with a powerful header. Amongst the star names in the Villa line-up that day was Tony Hateley, the father of England and future Leeds United star Mark Hateley, but he was unable to make any headway against Jack Charlton at the heart of the Leeds defence and it proved a happy return to Division One for Revie's men.
<![if !vml]>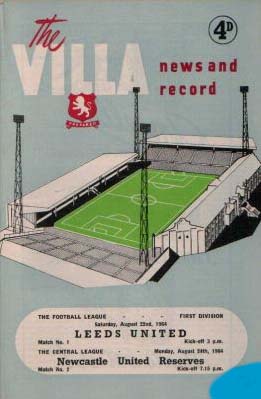 <![endif]>
Team:
<![if !vml]>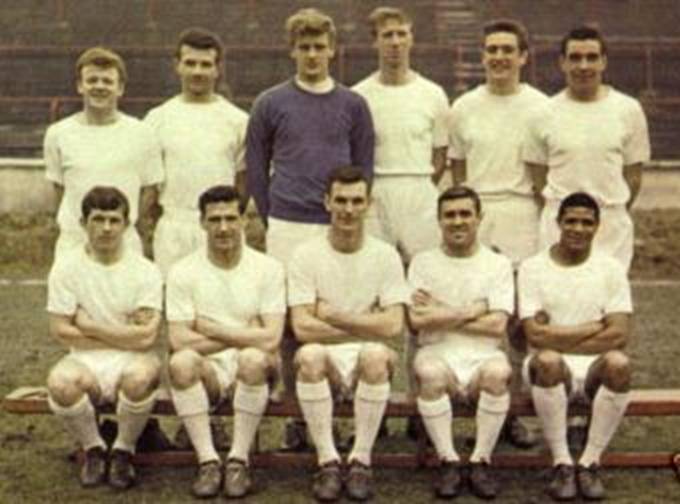 <![endif]> 
Leeds United 1964-65:
Back Row: Billy Bremner (4), Paul Reaney (2), Gary Sprake (1), Jack Charlton (5),
Norman Hunter (6), Willie Bell (3).
Front Row: Johnny Giles (7), Don Weston (8), Alan Peacock (9), Bobby Collins (10) Captain,
Albert Johanneson (11).
Players:
<![if !vml]>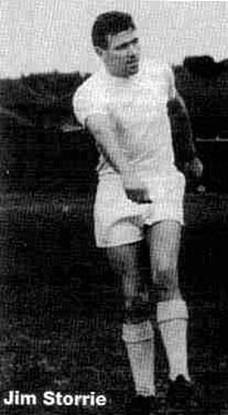 <![endif]>  <![if !vml]>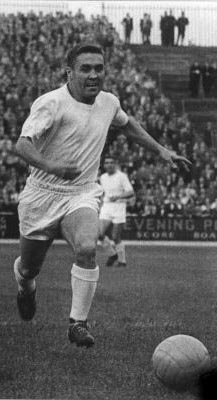 <![endif]> <![if !vml]>
<![endif]> <![if !vml]>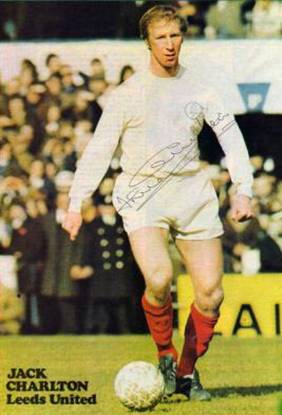 <![endif]>
Jim Storrie and Bobby Collins were outstanding for Leeds                   United's goals were scored by Albert Johanneson and Jack Charlton
<![if !vml]>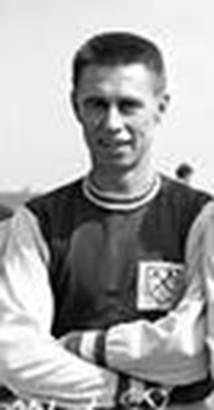 <![endif]>     <![if !vml]>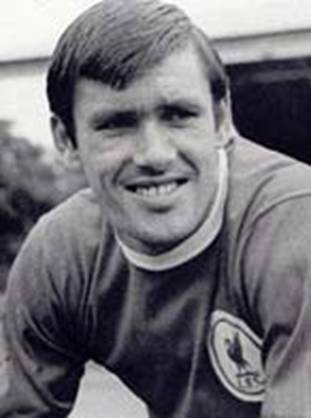 <![endif]>   <![if !vml]>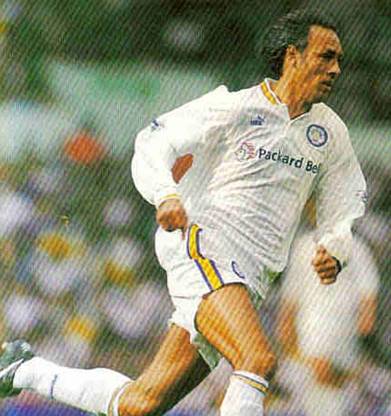 <![endif]>
Phil Woosnam scored for Villa        Villa Centre-Forward Tony Hateley was well        His son Mark Hateley later played for Leeds on loan.
                                                           held by Jack Charlton.