<![if !vml]>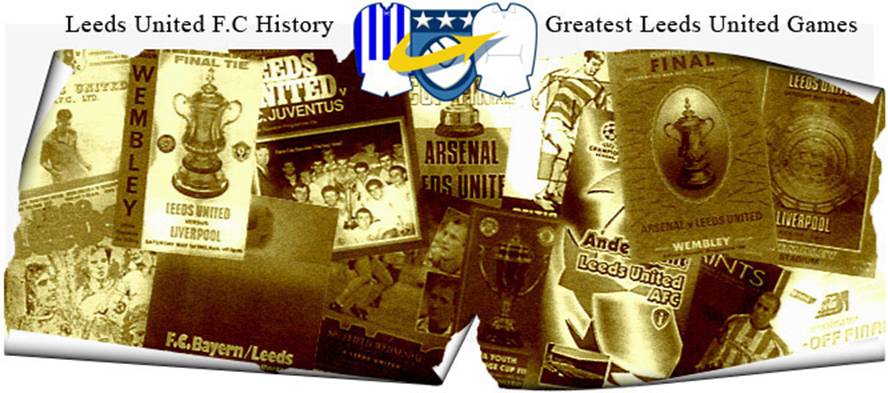 <![endif]>
Date: Monday, 22nd March 2004.
Venue: Elland Road, Leeds.
Competition: English Premier League.
Score: Leeds United 2 Manchester City 1
Scorers: Leeds United: McPhail, Viduka (pen). Manchester City: Anelka.
Attendance: 36,998.
Teams:
<![if !vml]>
<![endif]><![if !vml]>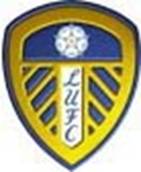 <![endif]>
Leeds United: Robinson; Kelly, Caldwell, Matteo, Domi (Harte); Pennant, McPhail, Johnson, Milner; Smith, Viduka. Unused Subs: Harte, Radebe, Lennon, Simon Johnson, Carson.
<![if !vml]>
<![endif]><![if !vml]>
<![endif]>
Manchester City: James; Dunne, Van Buyten, Distin; Wright-Phillips, Sibierski, Barton, Bosvelt (Jihai), Tarnat; Fowler, Anelka. Unused Subs: Wanchope, Macken, Sinclair, Arason.
Referee: Mr A. Wiley (Burntwood, Staffordshire).
This was the first game in a new regime, a Yorkshire consortium, with Gerald Krasner as their chairman and figurehead, had managed to cobble together enough money to make an acceptable offer for the club and save it from almost certain administration and possible liquidation and even extinction. One hurdle had been overcome and now the next, the spectre of almost certain relegation had to be tackled.
The gods were smiling on Leeds United again. After a season of hurt and pain for the Elland Road club, the tide turned in favour of Eddie Gray's side against Manchester City in this game. A precision free-kick and a controversial penalty proved decisive as United re-ignited their battle for EPL survival with a priceless victory. It was debatable whether or not United deserved to win the game, City boss Kevin Keegan blamed the referee for costing his side dear, but there were no complaints from the Leeds camp after collecting three precious points.
After a season of injustices and misfortune, it was somewhat ironic to see an opposing manager leave Elland Road bleating about how two decisions had gone in favour of the home side and cost his side the points. Kevin Keegan accused James Milner of obstructing David James as Stephen McPhail converted a sweetly driven free-kick taken straight from the training ground for United's first goal. And the City boss blasted referee Alan Wiley for awarding a late penalty when Daniel Van Buyten brought down Alan Smith on the edge of the area.
The spot-kick may have been border-line, but it was United's first penalty in twenty-nine games and that alone says something about the luck which has gone their way in the season. Keegan may also have forgotten a certain penalty incident at the City of Manchester Stadium back in December when David Sommeil hauled down James Milner in the final minute only to see the referee wave play on. That decision probably cost United all three points that night, so exactly three months ago to the day, there was a quiet sense of justice among the Leeds camp after exacting sweet revenge.
Granted, City played by far the better football, created far more chances and, for the biggest part were the superior side, but it wasn't all about prettiness. At times Leeds were quite literally battered and looked lost, but their work-rate made up for other failings and Eddie Gray's grafters more than matched Kevin Keegan's crafters in the final reckoning. Had City taken their chances they would not have left with their tails between their legs, but they didn't. They created more than enough to win the game at a canter, but Leeds weathered the storm and dug deep to secure the points.
Skipper Dominic Matteo was simply magnificent at the back, and not for the first time this season, he's never-say-die attitude summed up United's performance. His handling of Nicolas Anelka was a lesson for youngsters. He stood off the Frenchman well and made a number of crucial blocks to frustrate the City striker. Steve Caldwell, who was named that day in the Scotland squad to face Romania the following Wednesday, was equally impressive alongside Dominic Matteo. He also was a no-nonsense defender who read the game well and the pairing formed a good backbone against a lively attack.
City's presence in midfield, they played five across the middle, was always going to cause problems for a United side who hadn't always stamped their authority in that area. The determined Shaun Wright-Phillips ensured James Milner spent more time defending than pushing on but, along with Didier Domi, they did their best to keep the livewire in check throughout. Michael Tarnat caused similar problems on the left, but Jermaine Pennant and Gary Kelly combined to snuff out the threat on their flank.
In the middle there were some decisive touches from both Stephen McPhail and Seth Johnson, but they were often outnumbered when City built attacks and Antoine Sibierski frequently capitalized on the numerical advantage. But it wasn't about possession or who could play the neatest patterns as far as Leeds were concerned. It was about digging in, showing some spirit and winning a game that simply had to be won.
The fact that Stephen McPhail's opening goal came against the run of play mattered little. The Irishman whipped in a left-foot free-kick which deceived everyone and crept inside David James' far post. Alan Smith attempted to claim the goal after getting up well in the area, but there appeared to be little contact made as the static James watched the ball drift home. That was the cue for City to step things up and Leeds conceded an equalizer just sixty seconds before the half-time whistle. A harsh free-kick awarded against Alan Smith, started a flowing move that ended with Nicolas Anelka producing a lethal finish after a lovely touch from Antoine Sibierski. Leeds had one opportunity to clear the ball, but failed and paid the price.
It could have been a killer goal given the tension inside the stadium, but for all their early second half pressure the visitors were unable to find the goal their possession probably merited. Leeds huffed and puffed, putting in a tireless shift to keep the visitors out, and they were finally rewarded for their endeavours when referee Wiley pointed to the spot after Daniel Van Buyten fouled Alan Smith.
The Belgian had been all over Smith and Mark Viduka like a rash and, up to then, Wiley had allowed him to stretch the laws of the game. But he had no doubt in awarding a penalty after Van Buyten clearly impeded the Leeds striker when through on goal. The initial contact was made outside of the area, but Alan Smith tumbled on the line and Wiley had no hesitation in pointing to the spot.
It was a decision that could easily have gone either way, but the assistant referee also flagged and Wiley admitted after the game that he stood by his decision as being correct. Van Buyten's punishment was a harsh red card and Mark Viduka stepped up to convert from the spot. Up until then, the atmosphere had been tense, but spurred on by the noise from the crowd, United worked their socks off during the final fifteen minutes to secure the win.
The tempo rose a couple of notches as the final whistle drew near and the ground literally erupted when Wiley called time on proceedings. A European success would not have been greeted with more passion and, with new chairman Gerald Krasner leading the celebrations from the Directors' Box, it ended as a night to savour. The City players sank to their knees in disbelief, but they obviously had not read the script. Leeds had been saved off the field and were now fighting to save themselves on it. There was still a long way to go, but this was United's night and they were off the floor of the table and they had nine more games to climb another two places.
<![if !vml]>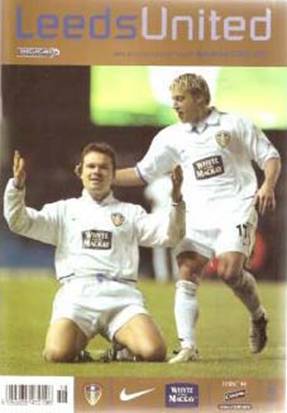 <![endif]> <![if !vml]>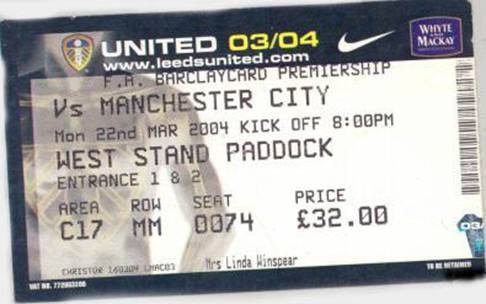 <![endif]>
Match Action:
<![if !vml]>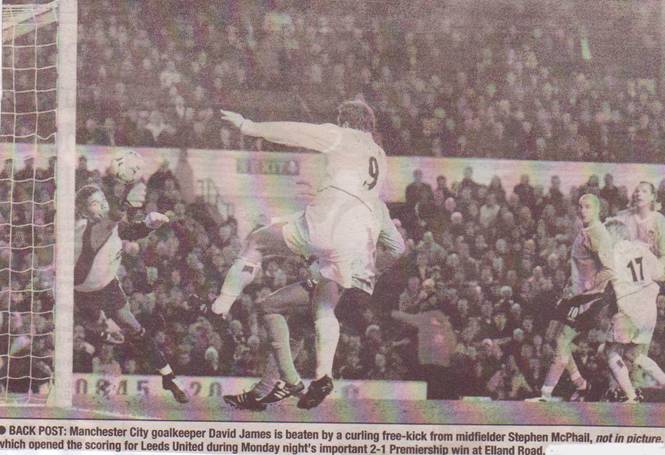 <![endif]> <![if !vml]>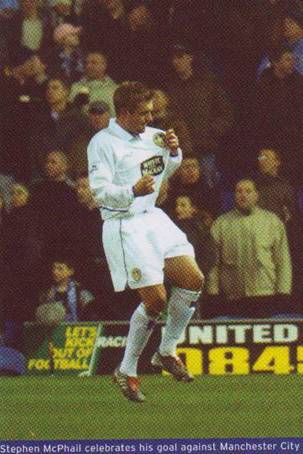 <![endif]>
Stephen McPhail scored with a long distance free-kick and celebrated
<![if !vml]>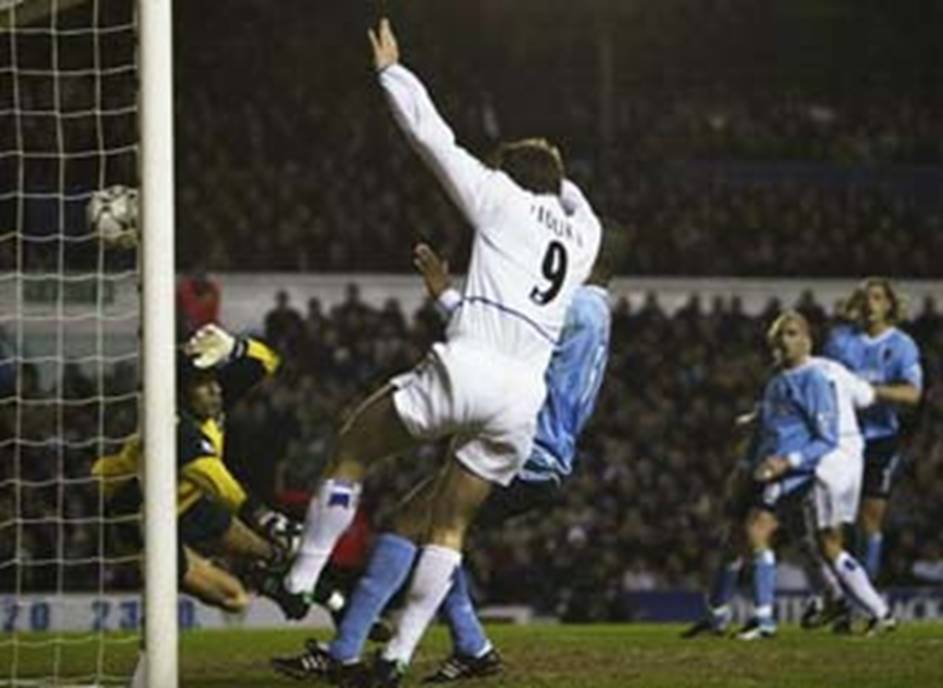 <![endif]> 
Mark Viduka was on hand to make sure Stephen McPhail's free-kick found the mark
<![if !vml]>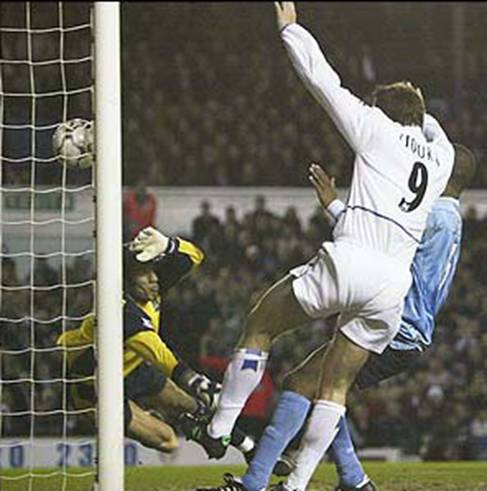 <![endif]>       <![if !vml]>

<![endif]>             <![if !vml]>

<![endif]>  
Stephen McPhail and Mark Viduka are happy at their success 
<![if !vml]>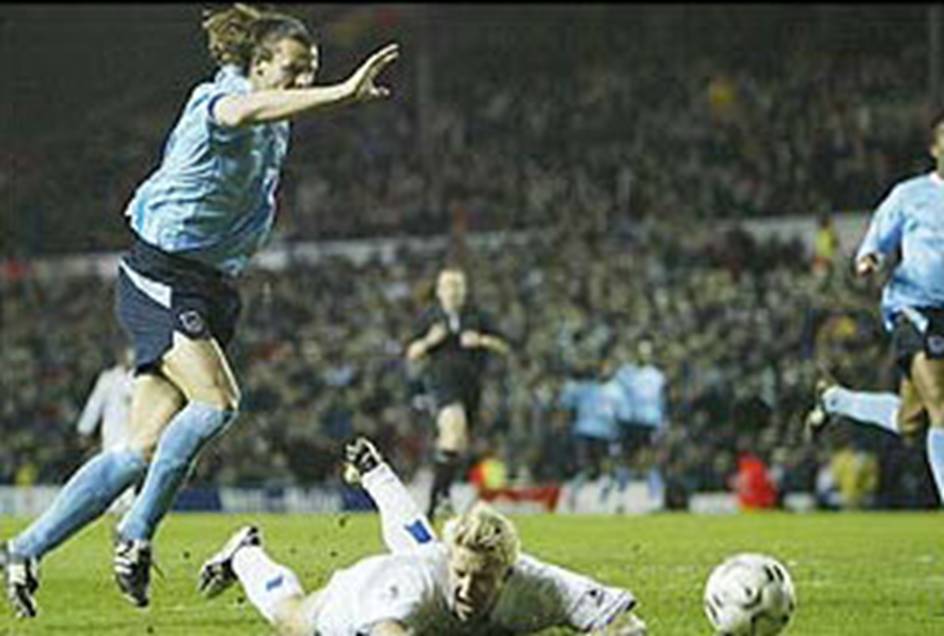 <![endif]>
Daniel Van Buyten tackles Alan Smith on the edge of the penalty area and the referee gives a penalty
<![if !vml]>
<![endif]>    <![if !vml]>
<![endif]>
Mark Viduka calmly and coolly made sure from the spot
<![if !vml]>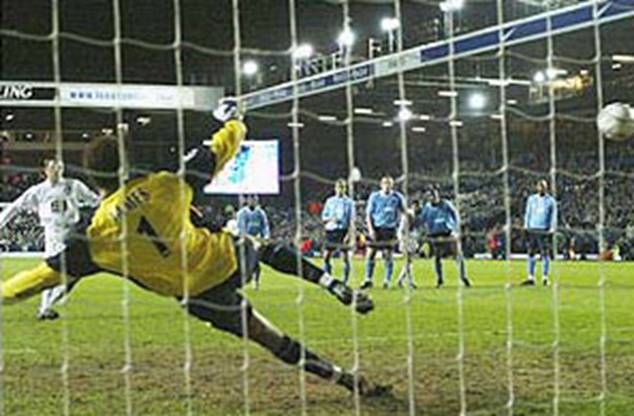 <![endif]>    <![if !vml]>
<![endif]>
Mark Viduka sends David James the wrong way from the spot                                                           Jermaine Pennant congratulates Mark Viduka
<![if !vml]>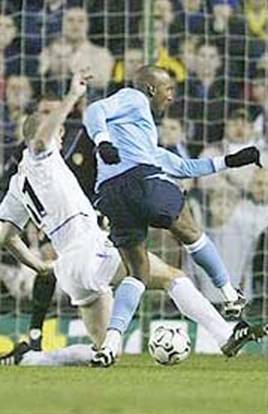 <![endif]> <![if !vml]>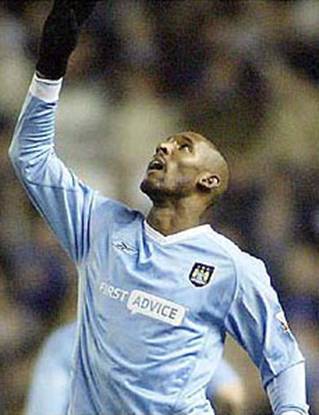 <![endif]>       <![if !vml]>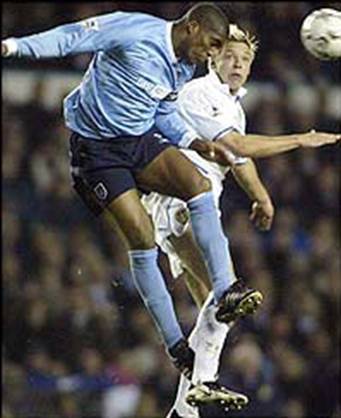 <![endif]>
Nicolas Anelka beats Dominic Matteo to score and then celebrates                                             Sylvain Distin beats Alan Smith to a header
<![if !vml]>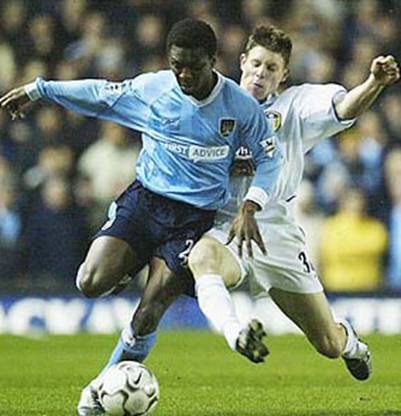 <![endif]> <![if !vml]>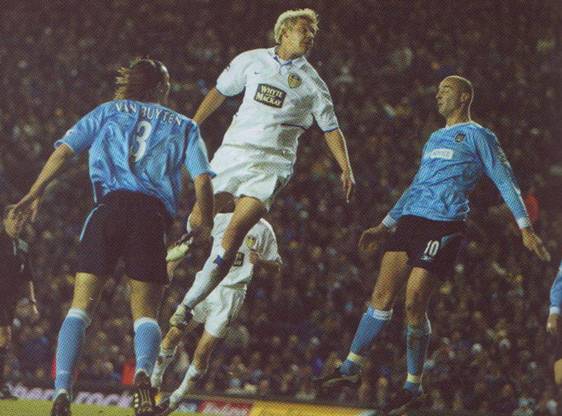 <![endif]>
James Milner tries to dispossess Shaun Wright-Phillips          Alan Smith climbs high to beat Daniel Van Buyten and Antoine Sibierski
<![if !vml]>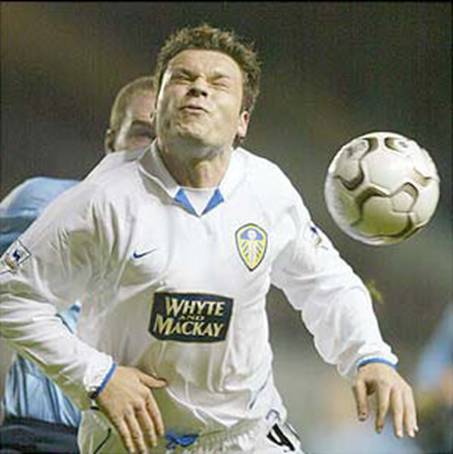 <![endif]>           <![if !vml]>

<![endif]> <![if !vml]>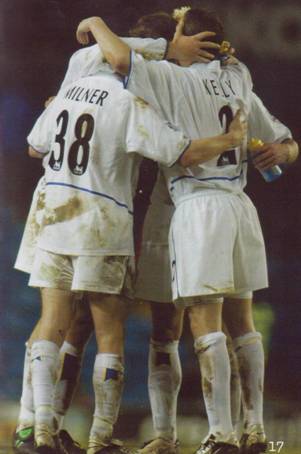 <![endif]> 
Mark Viduka cops it in the neck from Richard Dunne                                     Dominic Matteo celebrates, as do several United players
<![if !vml]>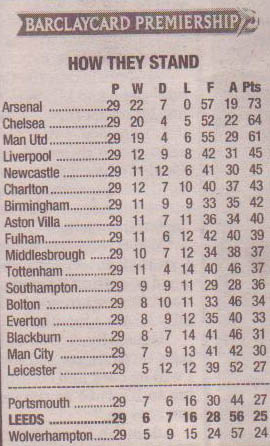 <![endif]>            <![if !vml]>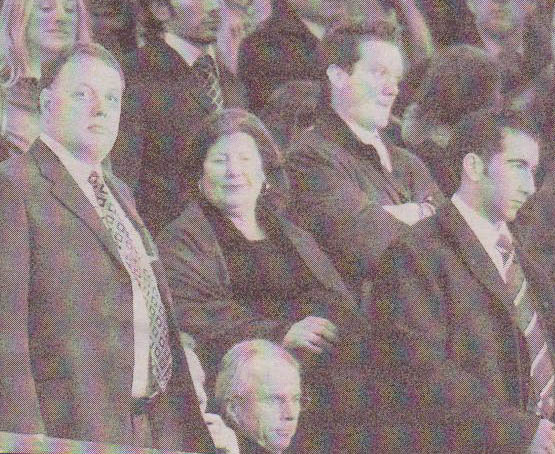 <![endif]> 
and the League table gave some hope                  New Chairman Gerald Krasner is sombre as he stands close to Sven Goran Eriksen,
<![if !vml]>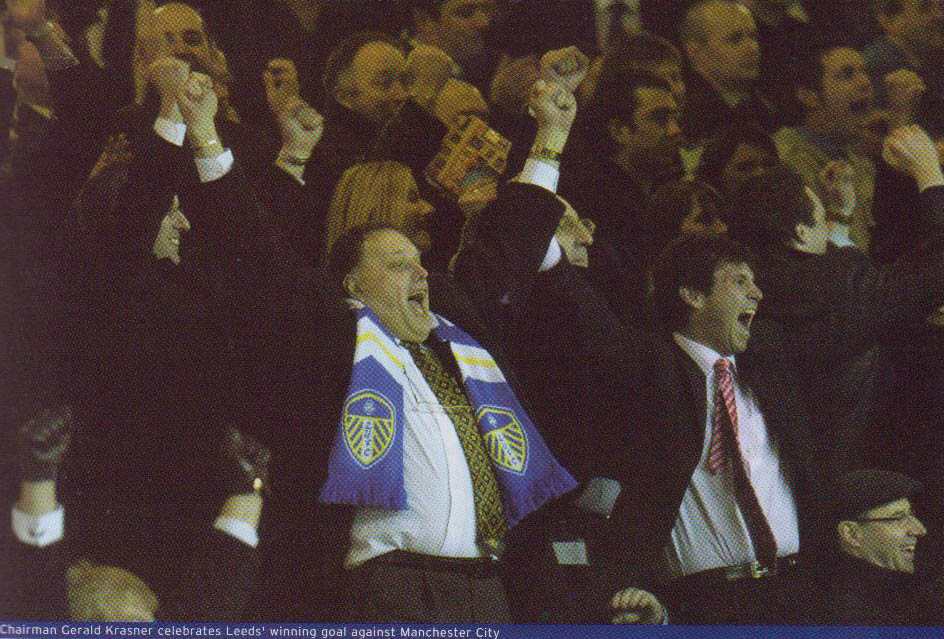 <![endif]> 
but cannot contain his joy when United score
Players:
<![if !vml]>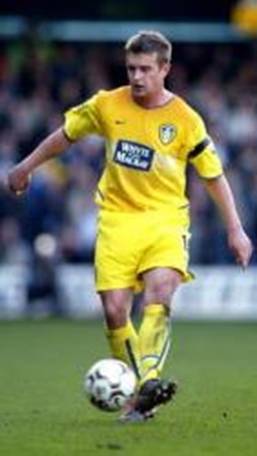 <![endif]>  <![if !vml]>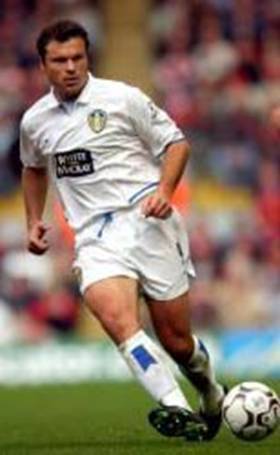 <![endif]>           <![if !vml]>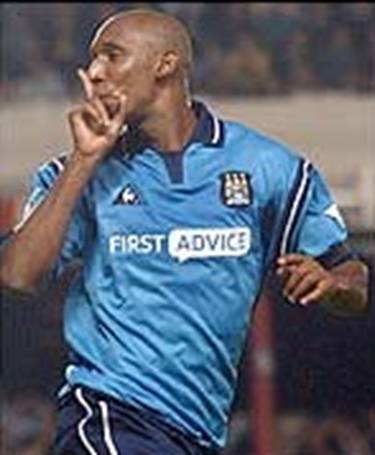 <![endif]> 
Stephen McPhail's free-kick and Mark Viduka's spot kick brought the United goals while Nicolas Anelka replied for City  
<![if !vml]>
<![endif]> <![if !vml]>
<![endif]>          <![if !vml]>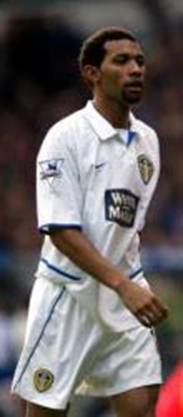 <![endif]> <![if !vml]>
<![endif]>
Dominic Matteo was magnificent and Stephen Caldwell was impressive at the back        Jermaine Pennant and Gary Kelly combined to
                                                                                                                                                  snuff out threat
<![if !vml]>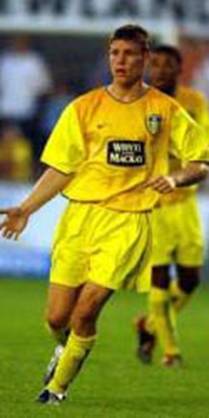 <![endif]> <![if !vml]>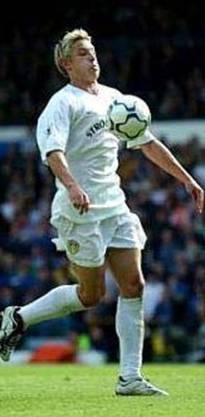 <![endif]> <![if !vml]>
<![endif]> <![if !vml]>
<![endif]> 
James Milner had to defend       Alan Smith was fouled for           Didier Domi had his hands full                          Seth Johnson made decisive touches
                                                      the penalty
<![if !vml]>
<![endif]>     <![if !vml]>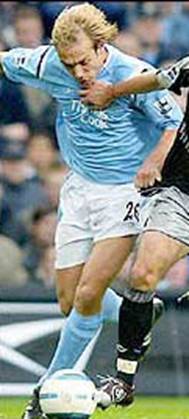 <![endif]>   <![if !vml]>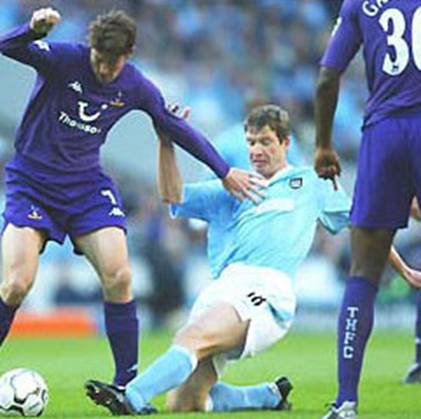 <![endif]>
In City's line-up David James was in goal,                 Paul Bosvelt and Michael Tarnat were in midfield
<![if !vml]>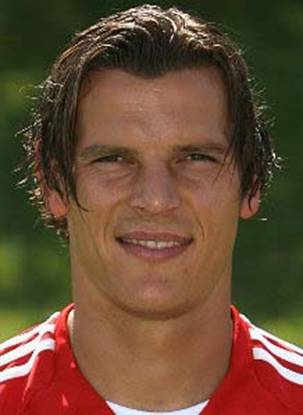 <![endif]>   <![if !vml]>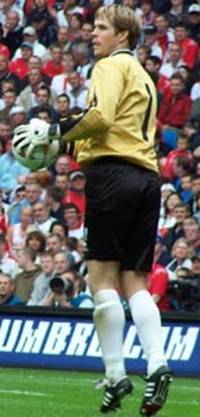 <![endif]>   <![if !vml]>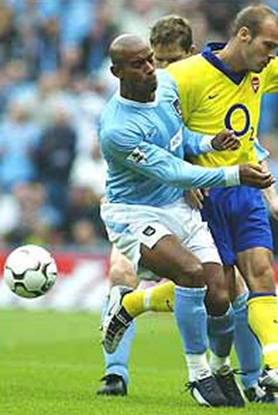 <![endif]>
Daniel Van Buyten came into the defence, while Arni Gautur Arason and Trevor Sinclair were unused substitutes