<![if !vml]>
<![endif]>
Date: Thursday, 21st October 1999.
Venue: Elland Road, Leeds.
Competition: UEFA Cup, Second Round, First Leg.
Score: Leeds United 4 Lokomotiv Moscow 1.
Scorers: Leeds United: Bowyer (2), Smith, Kewell. Lokomotiv Moscow: Loskov.
Attendance: 37,814.
Teams:
<![if !vml]>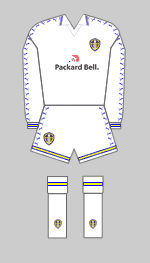 <![endif]><![if !vml]>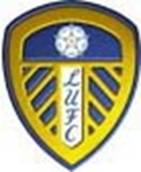 <![endif]>
Leeds United: Martyn; Kelly, Woodgate, Radebe, Harte; Batty, Bowyer, McPhail, Kewell; Bridges (Huckerby), Smith. Unused Subs: Haaland, Hopkin, Mills, Bakke, Jones, Robinson.                             
<![if !vml]>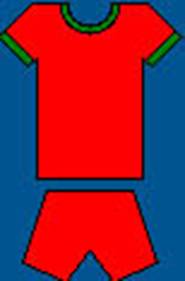 <![endif]><![if !vml]>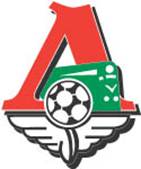 <![endif]>
Lokomotiv Moscow: Nigmatoulline; Tchougainov, Arifoulline, Pachinine (Hovhannisyan), Lavrek; Drozdov, Kharlatchev, Loskov, Sarkisian (Maminov); Smertin, Dzanashia (Boulykine). Unused Subs: Poliakov, Solomatine, Semenenko, Neretine.
Referee: Wolfgang Stark (Germany).
United had Ian Harte back at left-back after a knee injury and Gary Kelly took over from Danny Mills at right back, as they took on the second-rated Russian side Locomotiv Moscow, who had reached the semi-finals of the European-Cup-Winners Cup for the last two seasons. On a rainy night in Leeds, United just blew the Muscovites away with a display of power football that made them wish they had never left Russia to play their first ever game on British soil as a break from their ice and snow.
The teeming rain was always going to make conditions difficult, but the Russians must have thought they were in the tropics having left behind the freezing temperatures and a foot of snow in Moscow. United had met European opposition from twenty different countries before that night but a Russian team had never previously encountered and it was a new experience for the EPL table-toppers. United seemed relaxed and the Russians nervous as they came onto the pitch but Michael Bridges was way out of touch with his first effort as he shot horribly wide after being put through by Harry Kewell. Then Jonathan Woodgate was only just denied by a fine save from Ruslan Nigmatoulline after Alan Smith had nodded down cleverly. At the other end Dmitri Loskov fired weakly wide, and then Michael Bridges was again wasteful as he shot over after he was given a fine chance by Harry Kewell.
Lucas Radebe was strong in defence as he prevented Zasa Dzanashia from getting in a shot and then United had a let off when Alexei Smertin was too greedy in possession and did not pass to two team-mates who were better placed. Locomotive were swift on the break and Maradonna look-alike Zaza Dzanashia had Nigel Martyn scurrying across his goal to push the ball round the post. Harry Kewell rode two tackles but put his shot over while Michael Bridges put a shot across the face of the goal. United took the lead after twenty-seven minutes with a fine set piece from Stephen McPhail who found the head of Michael Bridges on the left, and Jonathan Woodgate helped it on to Lee Bowyer who crashed the ball home. It was Bowyer's sixth goal of the season and his third in the UEFA Cup.
United were given a shock in the thirty-sixth minute when Alexei Arifoulline thundered in a shot from thirty-five yards which rattled the Leeds bar with Nigel Martyn beaten. Dmitri Boulykine, who had replaced Zaza Dzanashia, threatened but Jonathan Woodgate stopped him with a fine tackle. Just on half time United doubled their lead as Michael Bridges sent in a magnificent cross in from the left and there was Lee Bowyer to rise and gleefully head the ball into the net for his and Leeds' second goal. United were good value for their 2-0 lead and it looked as though there might be more in the offing, but Locomotiv proved they could still be a danger as Nigel Martyn was twice tested in the early minutes of the second half as Dmitri Luskov sent in a thirty-five yard free-kick which had him stretching to push onto the bar and then the same player forced him to acrobatically tip the ball round the post for a corner.
The Leeds reply to the early second half attacks from Locomotiv was devastating. In the fifty-sixth minute Gary Kelly delivered a wicked cross from the right and Michael Bridges was held as he went for the ball but it bounced kindly for Alan Smith to produce an overhead kick to send the ball into the bottom corner of the net and United were starting to move out of sight of the Muscovites. Locomotiv had threatened with long ranged shots all night and so it came as no surprise when they finally got on the score-sheet in the eightieth minute when Dmitri Loskov finally beat Nigel Martyn with a free-kick from thirty-five yards. It did not take Leeds long to restore their three goal lead as Darren Huckerby, who had replaced Michael Bridges, sent a neat cross in from the right and Harry Kewell took it in his stride and fired a low shot into the corner of the net just three minutes later. The three goal lead ensured that United could take advantage of being tourists in Moscow rather than be under pressure as their work seemed complete.
<![if !vml]>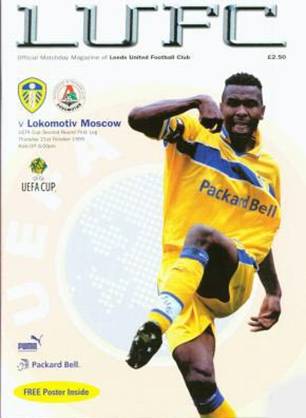 <![endif]>
Match Action:
| | |
| --- | --- |
| Lee Bowyer celebrates his first goal | Lee Bowyer dives to head the second goal |
<![if !vml]>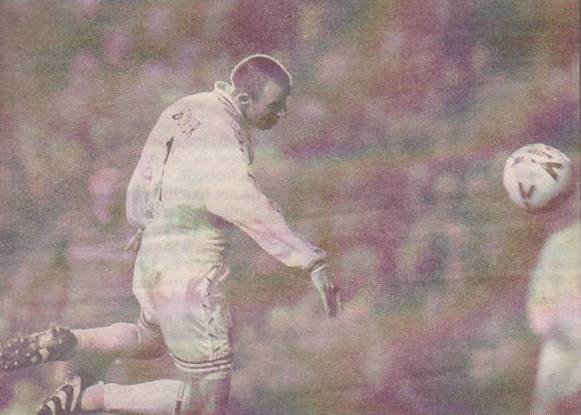 <![endif]> <![if !vml]>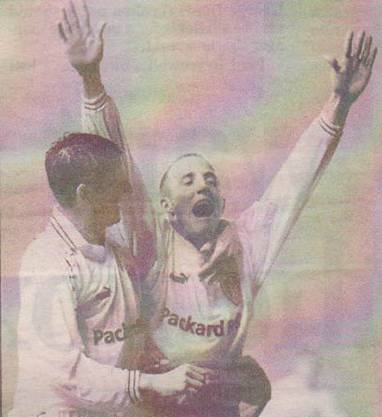 <![endif]>
Lee Bowyer heads United's second goal                                                                          Lee Bowyer celebrates the second goal with Michael Bridges
<![if !vml]>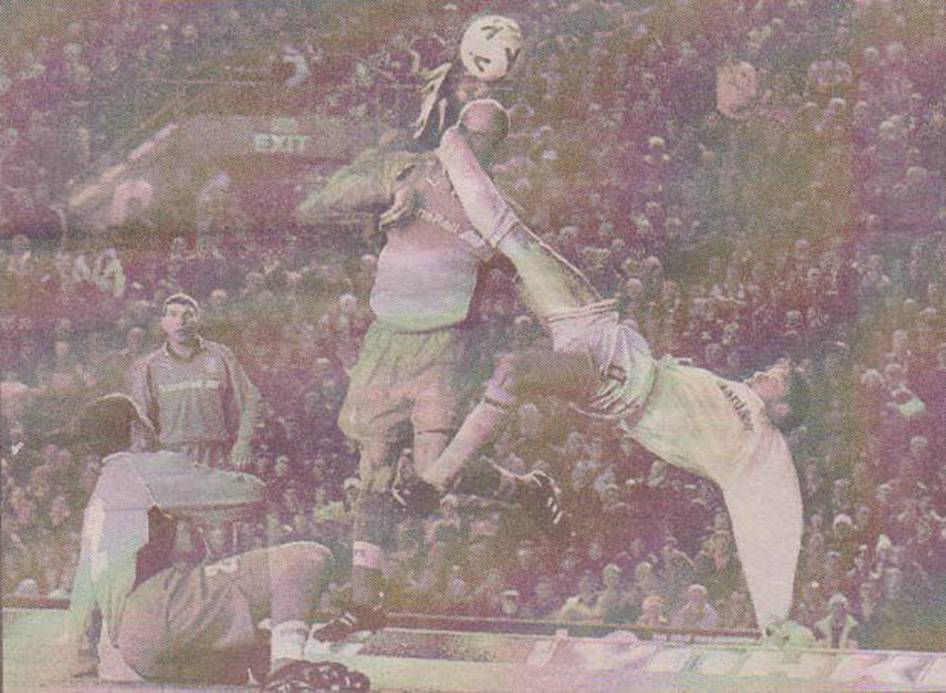 <![endif]> 
Alan Smith acrobatically scores the third goal                    
<![if !vml]>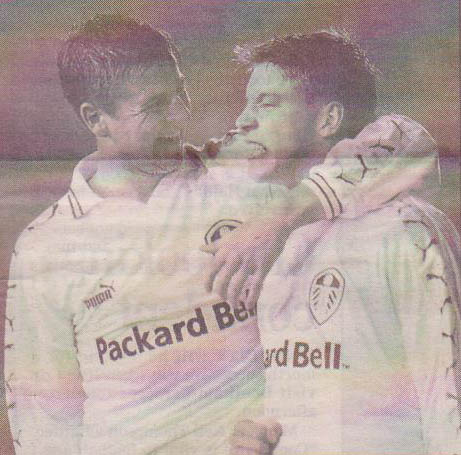 <![endif]>  <![if !vml]>
<![endif]>
Alan Smith is congratulated by Michael Bridges for his goal             United celebrate Smith's goal                                                             
<![if !vml]>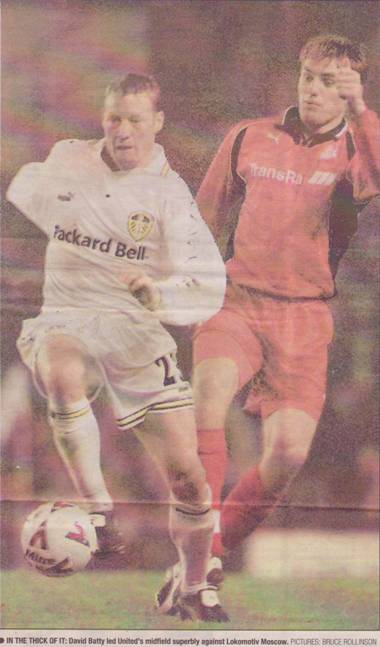 <![endif]> <![if !vml]>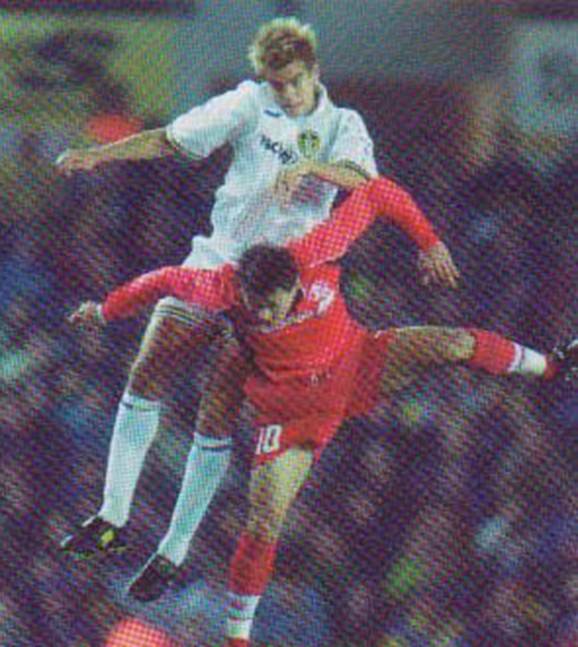 <![endif]>
                                                                                                 Jonathan Woodgate climbs high to win a header
<![if !vml]>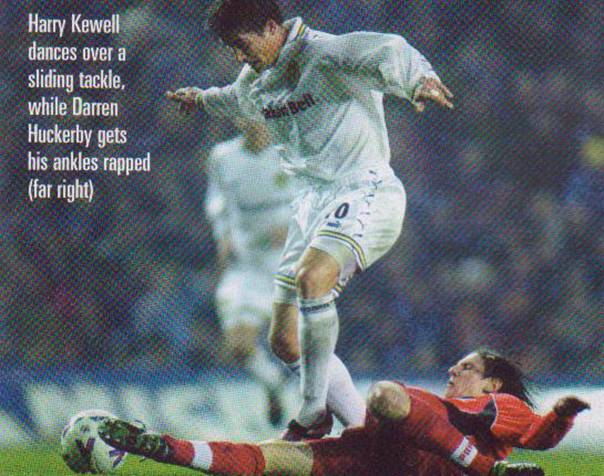 <![endif]>         <![if !vml]>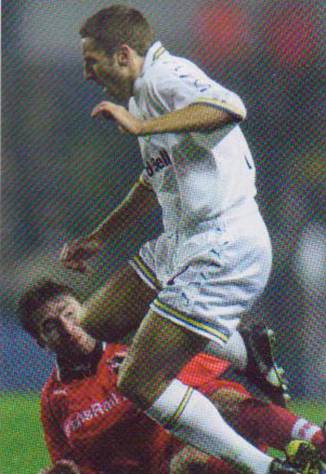 <![endif]>
<![if !vml]>
<![endif]>
Players:
<![if !vml]>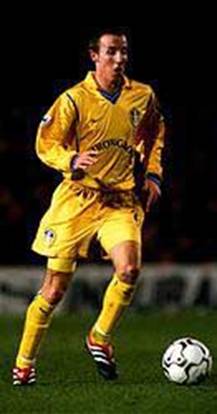 <![endif]> <![if !vml]>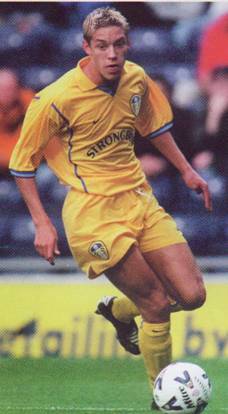 <![endif]> <![if !vml]>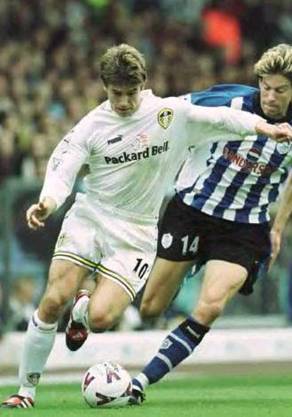 <![endif]>   <![if !vml]>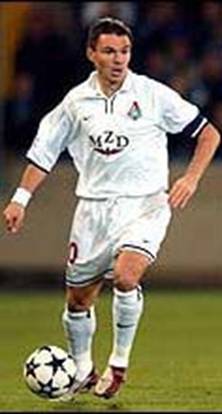 <![endif]> 
Lee Bowyer (2) Alan Smith and Harry Kewell were the Leeds goal-scorers                                                               Dmitri Loskov scored for Locomotiv
<![if !vml]>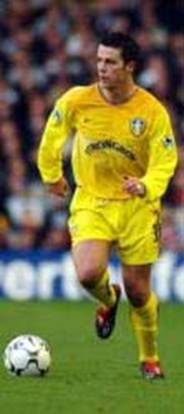 <![endif]>   <![if !vml]>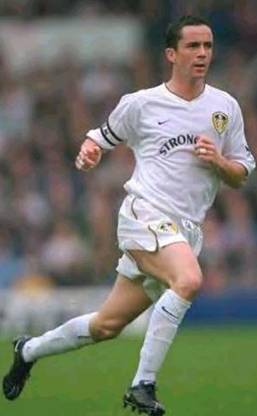 <![endif]> <![if !vml]>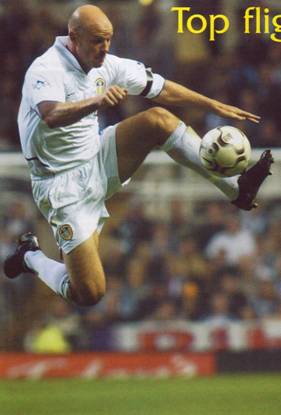 <![endif]>   <![if !vml]>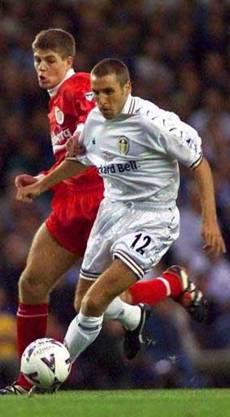 <![endif]>
Ian Harte returned after injury                    Gary Kelly replaced Danny Mills at right-back                                        Darren Huckerby was involved
                                                                                                                                                                                              in the last goal
<![if !vml]>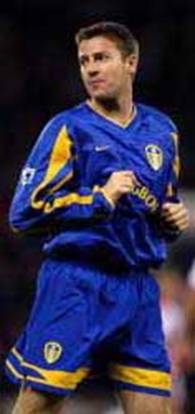 <![endif]>  <![if !vml]>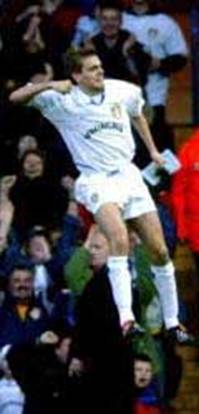 <![endif]>  <![if !vml]>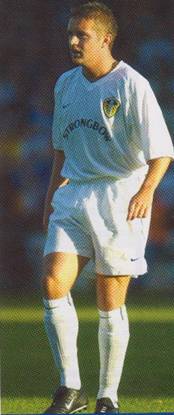 <![endif]>  <![if !vml]>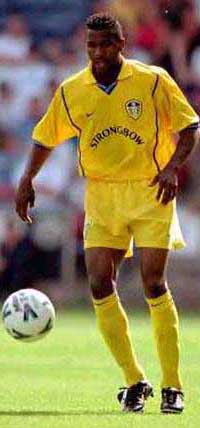 <![endif]>  <![if !vml]>

<![endif]>
Michael Bridges was               Jonathan Woodgate's fine         Stephen McPhail's              Lucas Radebe was strong        Nigel Martyn saved well
not on form                               header was saved                       free-kick led to a goal.         in defence.
<![if !vml]>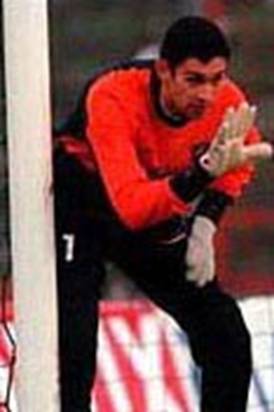 <![endif]>      <![if !vml]>
<![endif]>   <![if !vml]>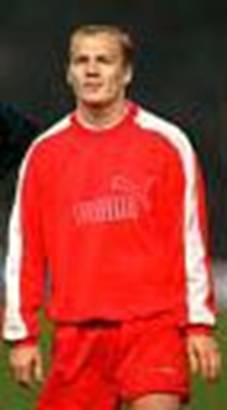 <![endif]>  
Ruslan Nigmatullin was in goal                        Igor Tchougainov and Andrei Lavrik were the full-backs.                                                              
<![if !vml]>

<![endif]>  <![if !vml]>
<![endif]>      <![if !vml]>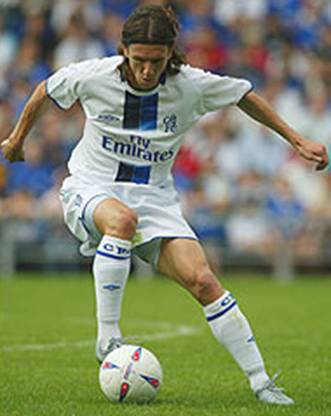 <![endif]>  <![if !vml]>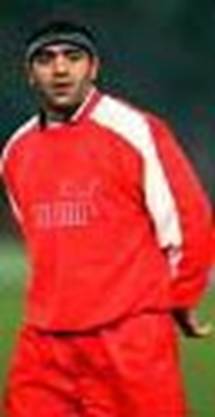 <![endif]>
Alexei Arifoulline and Oleg Pashinin were in central defence  Alexei Smertin and Zaza Dzanashia were the forwards
<![if !vml]>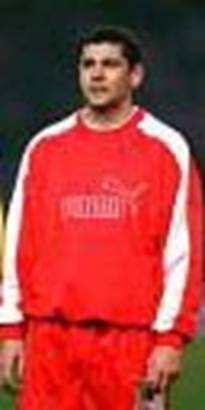 <![endif]> <![if !vml]>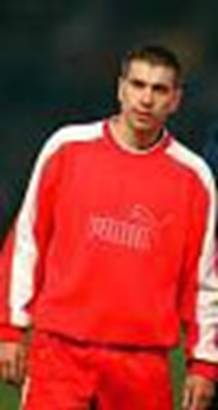 <![endif]> <![if !vml]>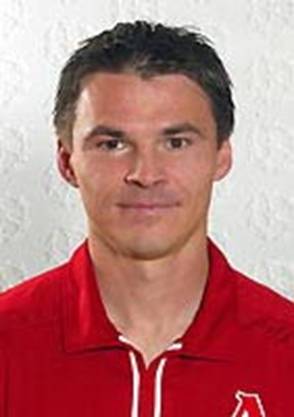 <![endif]> <![if !vml]>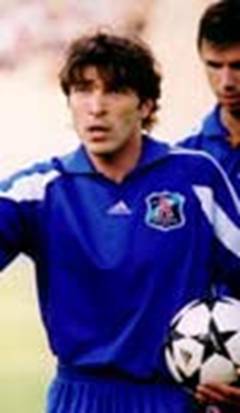 <![endif]>
                                            Yuri Drozdov, Evgueni Kharlatchev, Dmitri Loskov and Albert Sarkisian were in midfield
   <![if !vml]>
<![endif]>  <![if !vml]>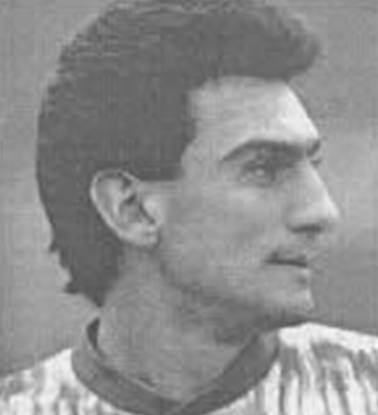 <![endif]>  <![if !vml]>
<![endif]>
            Dmitri Bulykin, Sargis Hovhannisyan and Vladimir Maminov came on as substitutes