<![if !vml]>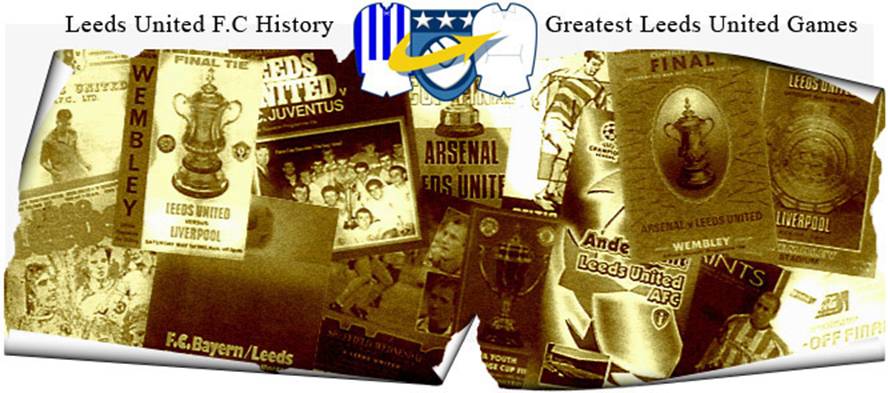 <![endif]>
Date: Wednesday, 21st October 1970.
Venue: Elland Road, Leeds.
Competition: Inter-Cities Fairs Cup, Second Round, First Leg.
Score: Leeds United 1 Dynamo Dresden 0.
Scorers: Leeds United: Lorimer (pen). Dynamo Dresden: Nil.
Attendance: 21,292.
Teams:
<![if !vml]>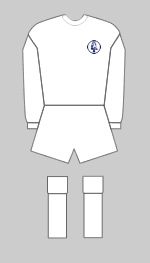 <![endif]><![if !vml]>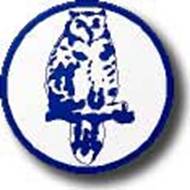 <![endif]>
Leeds United: Harvey; Davey, Cooper; Bremner, Charlton, Hunter; Lorimer, Clarke, Jones, Belfitt (Galvin), Madeley.
<![if !vml]>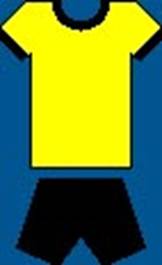 <![endif]><![if !vml]>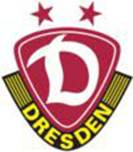 <![endif]>
Dynamo Dresden: Kallenbach; Ganzera, Dorner; Sammer, Kern, Haustein; Ziegler, Kreische, Hemp, Heidler, Richter.
Referee: Alfred Delacourt (Belgium).
The Inter-Cities Fairs Cup Second Round saw United pitted against East German team Dynamo Dresden. Perhaps they were not a side to instil fear into the hearts of the United players, but still a force to be reckoned with, as events showed. In the first leg, at Elland Road, United huffed and puffed but they could only manage a lone goal, and a penalty at that, as their opponents just simply refused to wilt under all the pressure exerted upon them.
Dresden had several fine players in their ranks. Captain Hans-Juergen Kreische spent the whole of his career with Dynamo scoring one hundred and twenty-nine goals in two hundred and thirty-four appearances for the club from 1964 to 1978. He was East Germany's leading scorer in 1971, 1972, 1973 and 1976, and was player of the year in 1973. Kreische was an East German international, scoring twenty-five goals in fifty appearances. He was part of the 1974 World Cup squad, and was also in the  1972 Olympic bronze medal winning team. Following his retirement from football, Kreische worked as a coach with Dynamo's youth system and had a brief spell as first-team manager, during the 1995-96 season. Hans-Jurgen "Dixie" Dorner gained one hundred and six caps for East Germany from 1969 to1985. Klaus Sammer too was an East German International and had a long career with Dresden. He later became a successful coach and was the father of Matthias Sammer, the German International who became the first East German to play for Germany after re-unification, and he was 'European Footballer of the Year' in 1996, the year he led Germany to victory in the European championships. He won a UEFA championship medal with Borussia Dortmund and three German league championship medals. He later became a successful coach.
Leeds had several regular first-team players missing through injury and a stomach bug which had swept through the United camp, including Paul Reaney, Johnny Giles and Eddie Gray, and when Gary Sprake was ruled out with a bruised hand, goalkeeper David Harvey got one of his rare chances of playing in the senior side, while full-back Nigel Davey was given his European debut. The stomach bug also had got to Don Revie and he was unable to take charge of the team so his assistant Maurice Lindley took over his duties. The Manager's illness also delayed the signing of eighteen-year-old Joe Jordan from Scottish club Morton, who was to play many games for United in Europe in the coming years.
Once more United had to face a nine-man defensive barrier, and two of them who barred the way were giants in stature, Klaus Sammer stood 6'4" tall and Joachim Kern was 6'1" in height. Together they were a formidable combination and behind them Manfred Kallenbach proved to be a safe last line of defence. For Leeds it was a frustrating night, as they strove to pierce the defensive barrier Dynamo had thrown up. Manfred Kallenbach was booked in the second half, seemingly for wasting time, and Gert Heidler's name went into the referee's notebook, too, after he had fouled Terry Cooper.
Dynamo spent almost the entire game on the defence. Their first dangerous move did not come until well into the second half, when Captain Jurgen Kreische shot just wide, but they managed to contain the Leeds attack for the best part of an hour. With Allan Clarke going through a thin time in front of goal, United needed to be very patient to find a way past Manfred Kallenbach and his defenders.
Terry Cooper and Norman Hunter were in top form for United, but it was a struggle up front until the only goal finally came after fifty-seven minutes from Peter Lorimer, via the penalty spot, and it certainly provided some release for United, who had begun to have the feeling that they were never going to penetrate the Dynamo defence. Dynamo paid for their one error, which came when Jack Charlton beat the giant Klaus Sammer to a cross from Norman Hunter. The United centre-half headed the ball on for Rod Belfitt, who was in the team for fractured cheek-bone victim Johnny Giles, and the Doncaster-born striker saw his header beat Manfred Kallenbach. Hans-Jurgen Dorner did the only thing left to him to prevent a goal, he tipped the ball over the bar with his fist. Peter Lorimer, taking the penalty in Johnny Giles' absence, despatched the spot-kick to perfection, right in the corner giving Manfred Killenbach no chance. Peter Lorimer did have bad luck later with a header which hit Kallenbach's feet and went for a corner. So United walked off at the end knowing that their 1-0 victory was a slim enough margin to take behind the Iron Curtain for the return encounter. And so it proved.
<![if !vml]>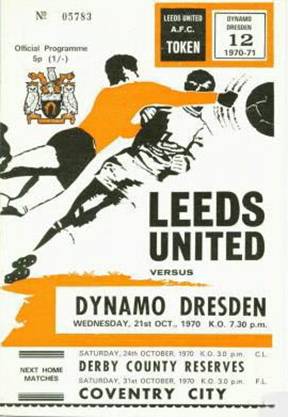 <![endif]>
Match Action:
<![if !vml]>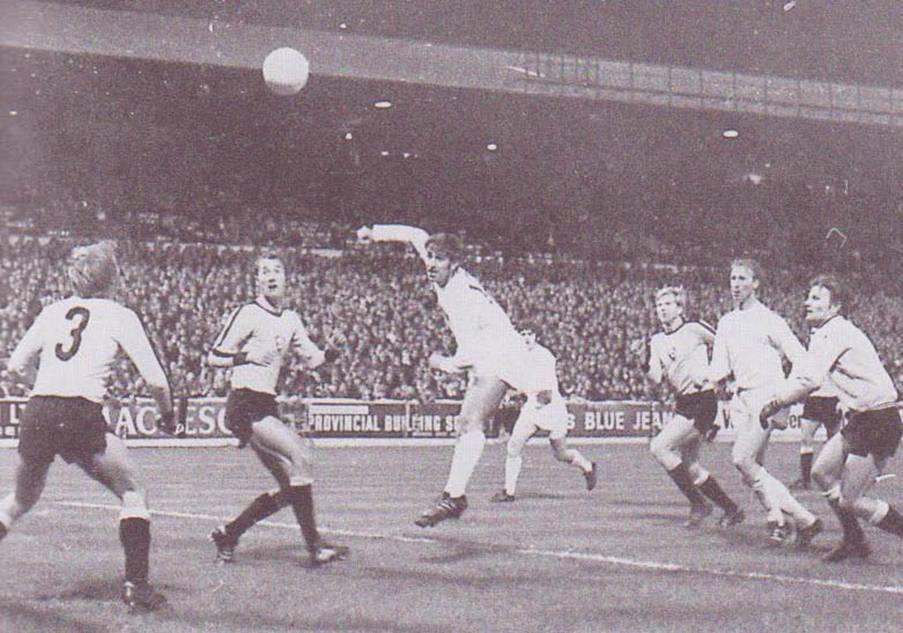 <![endif]>
Rod Belfitt's header was heading for the top corner but Dornier (3) punched it over the bar to concede a penalty
<![if !vml]>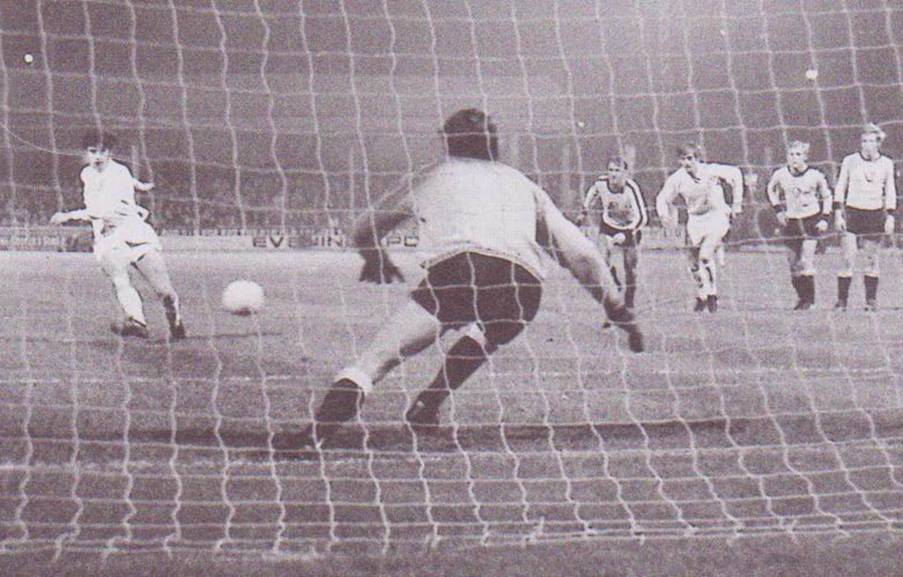 <![endif]>
Peter Lorimer gave Kallenbach no chance from the spot to score the only goal of the game
Teams:
<![if !vml]>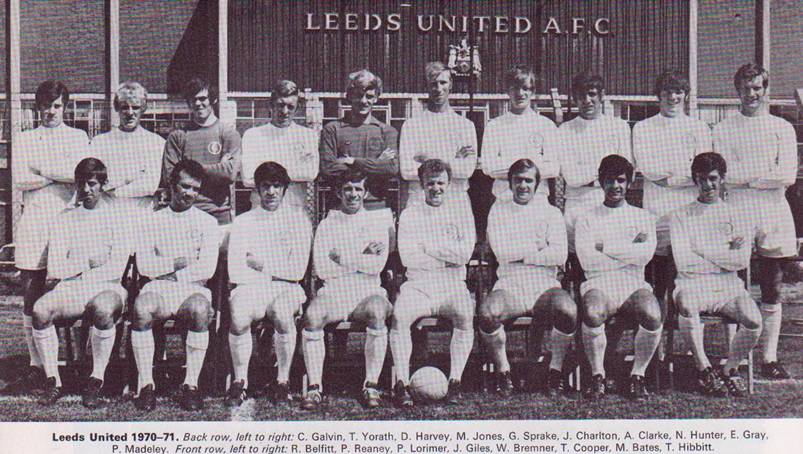 <![endif]>
<![if !vml]>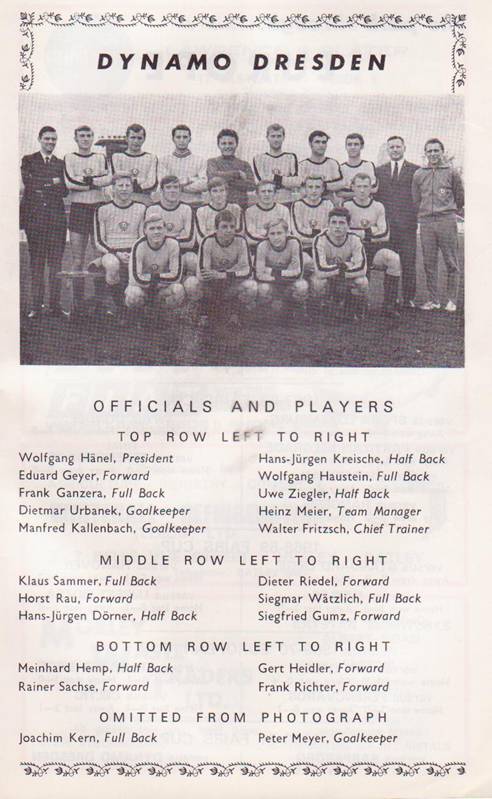 <![endif]>
Players:
<![if !vml]>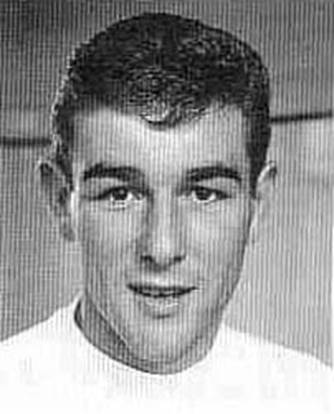 <![endif]> <![if !vml]>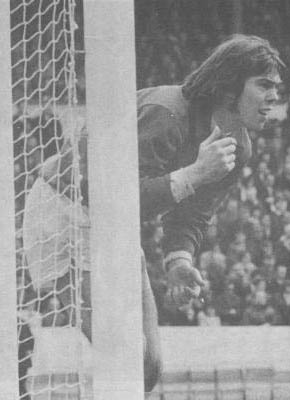 <![endif]> <![if !vml]>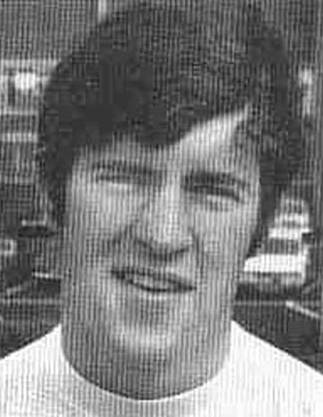 <![endif]>
Nigel Davey deputised for the injured                      David Harvey was in goal for the injured         Chris Galvin came on as substitute for
Paul Reaney                                                               Gary Sprake                                                       Rod Belfitt
<![if !vml]>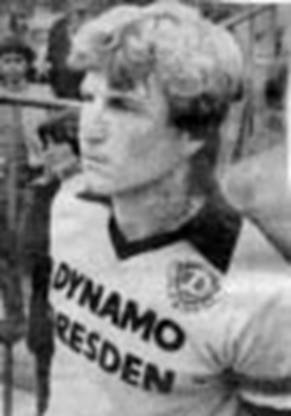 <![endif]>      <![if !vml]>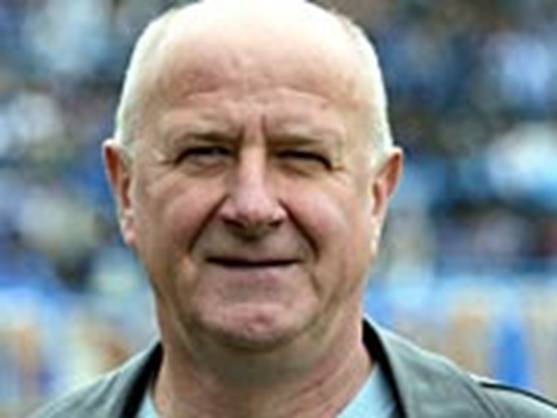 <![endif]>
Hans-Jurgen 'Dixie' Dornier                               Hans-Jurgen Kreische as coach
<![if !vml]>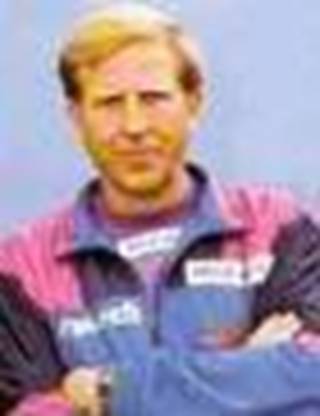 <![endif]>   <![if !vml]>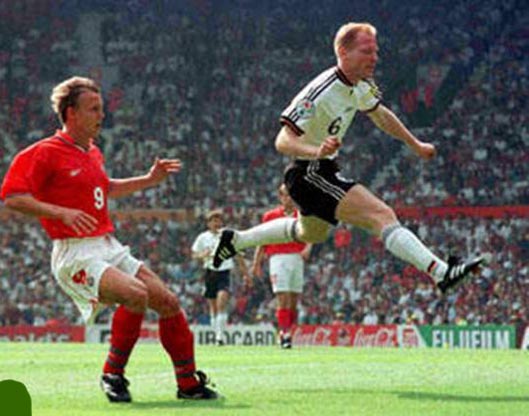 <![endif]>
Klaus Sammer as coach                                            European Footballer of the Year Matthias Sammer, son of Klaus Sammer